Free PSN codes galore. So if you are looking to buy games from PlayStation store, then here's a list of all the free PSN Codes that work.
Yeah I know. The PlayStation Network is free to join and you'd get access to a "plethora" of free-to-play games – which basically can keep a casual gamer busy for sometime. But one of the most essential things missing from Sony's PSN is the ability to play multiplayer games online.
For some, games aren't "enjoyable" when you play alone and unless you subscribe to PS Plus, you won't be able to get immersed in the real PlayStation gaming world. From free games to multiplayer mode and most importantly better deals on newly released games, Sony's PS Plus paid service is definitely worth the subscription.
But assuming you're short of cash, then you'll need a free PSN codes and/or PS Plus codes to help cut the cost. We all know video games are expensive and while a subscription to PS Plus offers tons of freebies, you'd probably find yourself longing for that one game on your list.
Also Checkout: How to Get Free Xbox Live Codes and Xbox Gift Card Codes
This is where PSN codes comes in to play. They are basically a 12 alphanumeric characters that are used to redeem games in PlayStation store. Some PSN codes may worth $20, $50 or even $100 and you can use them to purchase paid games from the Store.
One thing to know however is that PSN codes expire and just like most NBA locker codes, they're only available for one time use. Now if you're already itching to get free PSN codes and PSN discount codes, then here's how to go about it.
How to Get Free PSN Codes
We have seen a slew of folks "searching" the internet on how to get free PSN codes. Some even look up for PSN guesser that works and I often wonder if that's a thing. The truth is, PSN generator are scams. They do not work at all and once you persist on using them, you'd be asked to complete an offer which involves downloading a game or running an app for 30 seconds.
Once you're done with the human verification thing, you'd be rewarded with nothing. Hence we'd say it again PSN generator don't work, so don't get scammed by a fake. Now without beating around the bush, here's how to get free PSN codes that work.
1. Use Sony Rewards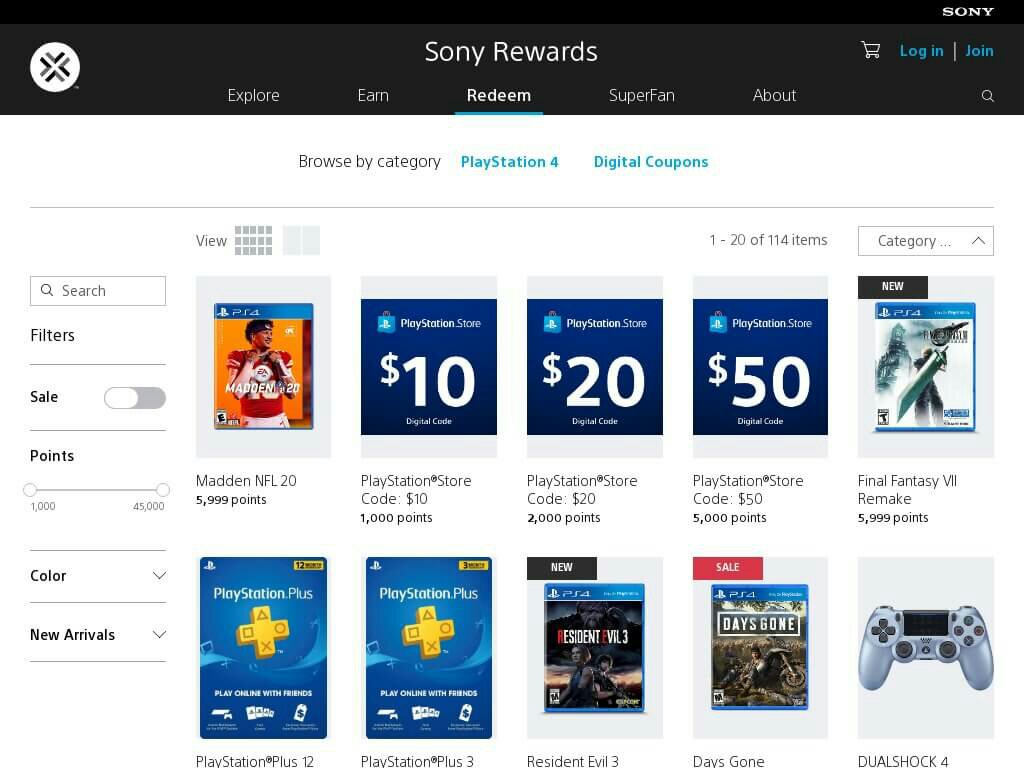 Yeah you heard that. Sony is "doling out" free points as an incentive for doing the things you already love to do. Call it desperation, a bonus or whatever but it still equates to free stuff and we can dig that.
So here's the deal, Sony will give you at least one point for every one dollar spent on the PlayStation store. All you have to do to start earning is to link your PSN account to Sony Rewards.
The whole process is as easy as ABC but the only caveat is that you must be in the United States in other to enjoy the program. Once you have enough points earned, you can easily exchange or redeem it for anything in the Sony Rewards store. From physical PlayStation hardware to digital games, PS Plus membership and most importantly PSN codes.
Aside from subscribing to several PSN services and completing passes, one way to rack up your Sony Rewards points is by buying stuff from the PSN store using the PlayStation Card which automatically gives you 10x points for every purchases made.
2. Use Fetch Rewards
While SwagBucks pays you for doing what you love to do in your spare time such as watching videos, playing games, searching the web, and taking surveys, qualifying for the latter can be pretty difficult. The app is legit no doubt, but earning points with it is no easy feat.
Hence comes Fetch RewardsFetch Rewards, a well-known and trusted app that let's you redeem points for free PSN codes without stress. For folks living under a rock, Fetch Rewards is basically a receipt scanning app that turns your grocery receipts into rewards.
Sound interesting right? With the app, you can easily snap a quick picture of your grocery receipts from liquor store or anywhere and it'll automatically find savings for you on a slew of products thus rewarding you with points in the process.
Once you have accumulated enough points, you can painlessly exchange or redeem them for a free PSN code and/or a PlayStation store gift card which can be used to purchase add-ons, downloadable games and more for the PS store.
How to Get PSN Discount Codes
Counted your pennies one by one and realised they aren't up to $60 to purchase the newest game releases, don't worry we're here to help. Normally, when you "search" Google for a PSN discount code, you'd see a slew of coupon sites such as retailmenot pop-out but most of the codes on these platforms are either expired, used or invalid.
Now if you're looking to make informed purchases or get discounts on the games you want to buy, then here's how to get PSN discount codes legitimately.
1. Subscribe to PlayStation Email Newsletter
Newsletters are annoying no doubt, but some such as the PlayStation newsletter are worth signing up to. Once you are subscribed, you'd receive all kind of interesting updates and on lucky days, you may get a PSN discount code.
Unlike PSN codes which unlock paid games for free, the PSN discount code gives you discount off your game purchases and you can redeem them during the checkout process.
2. Keep Tabs on Cheap Ass Gamer, Slick Deals and Reddit's PS4Deals Subreddit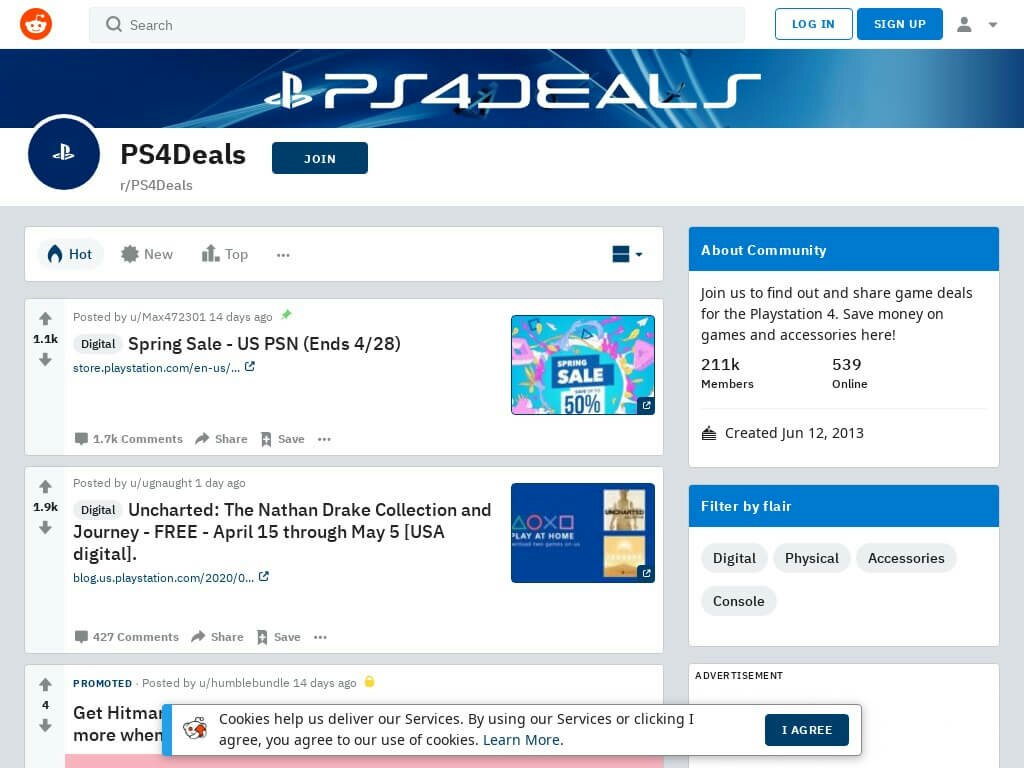 If you are in the market for cheap sales or probably looking to save money on games, accessories and more, then you will want to know about Cheap Ass Gamer, Slick Deals and the PS4Deals subreddit on Reddit. They where specifically created to let frugal gamers who frequent the site to consistently update one another on new game deals across a wide variety of different stores and websites.
With these services, you'd get to discover the best games gone free as well as price cut on some premium titles. For folks residing in the UK, we recommend you patronize HotUKDeals for PSN discount codes and/or deals.
3. Search the PlayStation Website
One of the easiest ways to find out what PSN discount codes are available is to perform a site-specific search on Google. In this case, when you type the following texts in Google search
site:playstation.com discount codes
You'd see several posts containing a list of active PSN discount codes. You can filter the results for the latest mentions if you like.
4. Wait Until Black Friday
You'd know the shopping day after Thanksgiving right? On days like this, a slew of online retailers slash price to minimum on several products in their store amd Sony does the same too. On black friday, PlayStation give huge discounts of as much as 70% off many games.
These discounts often run from Christmas period to Cyber Monday. So it's surely the best period to get yourself newest releases and other game accessories at cheap price.
Free PSN Codes
So we have gone through the steps on how to get free PSN codes and even went further to reveal four legitimate ways to get PSN discount codes. Now it's time for some free PSN codes. So if you're already itching to get one, then here's a list of all the free PSN codes that work.
Bloodborne Nightmare Theme
North America: J4ND-DJNH-K3C7
Europe: PBGA-HJNC-LQ99
Little Big Planet 3 Costumes
The above PSN codes are universally claimable and can be redeemed multiple times.
Wrapping Up
So these are basically, the only legitimate ways to get free PSN codes and PSN discount codes that work. Don't fall for any PSN generator and PSN guesser out there. They're scams, so try to desist from them.