Remnant 2 cheats and console commands abound. So if you are looking to spawn any item available in-game or to play god by using cheats such as God Mode, Infinite Health, Ammo, and more, here are all the Remnant 2 console commands and cheats to utilise right now.
Inspired by the Soulslike video games, Remnant 2 is a popular action role-playing third-person shooter in which players control a nameless survivor tasked with transversing a range of procedurally generated worlds with the objective of gathering resources such as weapons and amulets that can be used to save the multiverse by defeating an evil race called The Root.
Also Checkout: Dave the Diver Cheat Engine Table
In addition to the plethora of bosses it brings, Remnant 2 features tonnes of grinding elements that are literally unforgiving. So, assuming you're looking to skip the hassles of grinding for rings, amulets, archetypes, and more, here are the best Remnant 2 cheats and console commands to utilise right now.
Remnant 2 Cheats
Remnant 2 cheats abound thanks to Cheat Engine tables. From the ability to get trait points to no recoil, infinite ammo, health, dragon hearts, mod charges, and more, the best of the best Remnant 2 cheat engine table features a tonne of perks.
So without further delay, here's how to cheat in Remnant 2 using the cheat engine.
Now double-click on the cheat table to load it into the cheat engine. Alternatively, you can use the Folder icon within Cheat Engine to select the.CT file.
With that done, open up Remnant 2 and navigate to the Character Selection screen.
On Cheat Engine, click on the computer icon at the upper-left and select Remnant 2 from the Process List.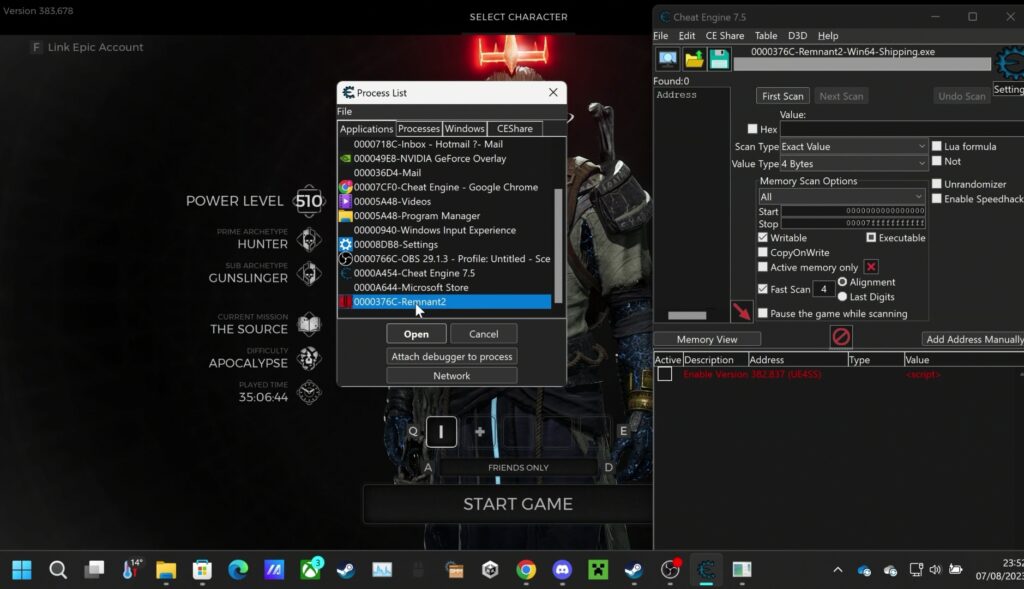 Now click to tick the box beside the cheat table at the bottom of the cheat engine to reveal a list of cheat options you can enable.
Note: Before you start a game, ensure you enable the following cheats: Patch Exec Flag, Patch Summon, Enable Console, Set Console-Key to F1, and Cheat Manager, as they will come in handy whilst looking to spawn any item using Remnant 2 console commands.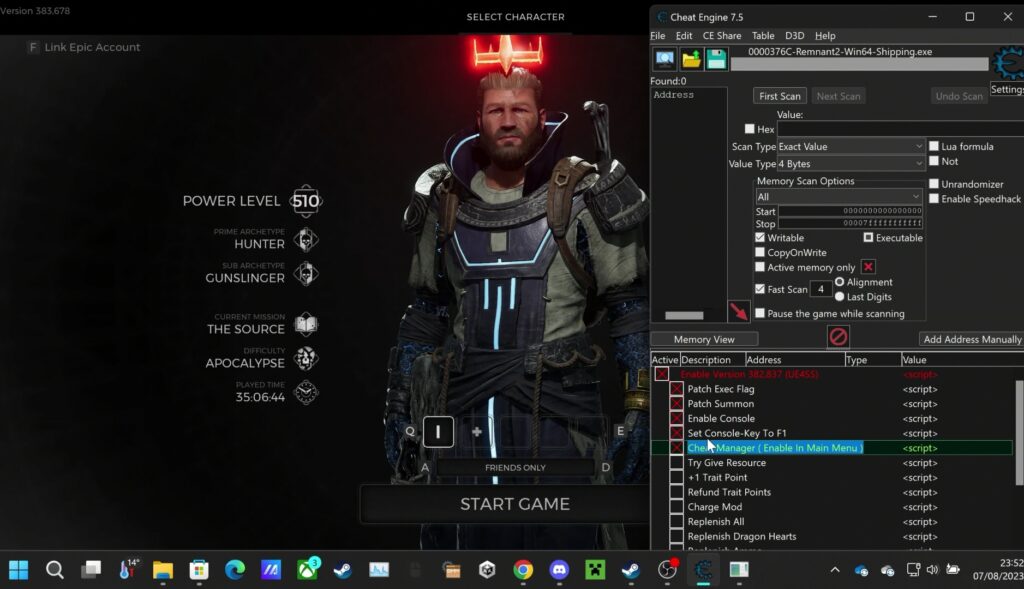 With that done, click on Start Game and go ahead and enable any of the Remnant 2 cheats you want to use by ticking the box next to the desired cheat.
Remnant 2 Console Commands
While in the Remnant 2 game world, you should see a text box at the bottom of the game screen once you press F1.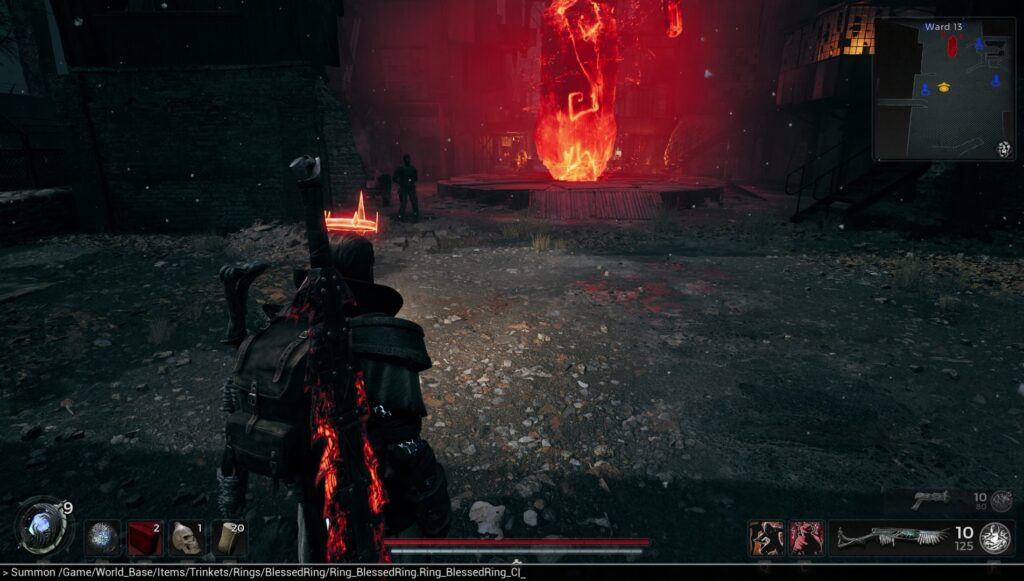 This text box is literally the Remnant 2 console command window, and with it opened, you can paste any of the commands below to summon or spawn any item you desire upon hitting the Enter key on your keyboard.
Wrapping Up
So these are the best Remnant 2 cheats and console commands to utilise right now. If you encounter any issues while installing the cheat engine, simply turn off Windows real-time protection, and you'll be good to go.