Club Iris scripts galore, so if you are looking to simplify your gameplay, then here's some of the Roblox Club Iris scripts to utilize right now.
Created in 2018 by Infamous Productions, Club Iris is arguably amongst the most popular hangout games on Roblox. Unlike Boys and Girls Dance Club, Club Iris sees over 600 active players daily and has amassed not less than 124 million visits.
Also Checkout: Project Baki 2 Script
Often seen as an inappropriate game, Club Iris gameplay simply task players to party in night clubs and dance with other players in return for Robux.
It is fun per se, but assuming you are looking to spruce things up or to make your gameplay easier, then we have got a plethora of Roblox Club Iris Scripts worth utilizing right now.
Club Iris Scripts
Roblox Club Iris scripts galore, and they come with pretty good features such as spy, invisibility and more. Now if you are looking to play god or to probably fly in-game, then here's some of the best scripts for Roblox Club Iris.
Script 1
Script 2
How to Execute Scripts in Roblox Club Iris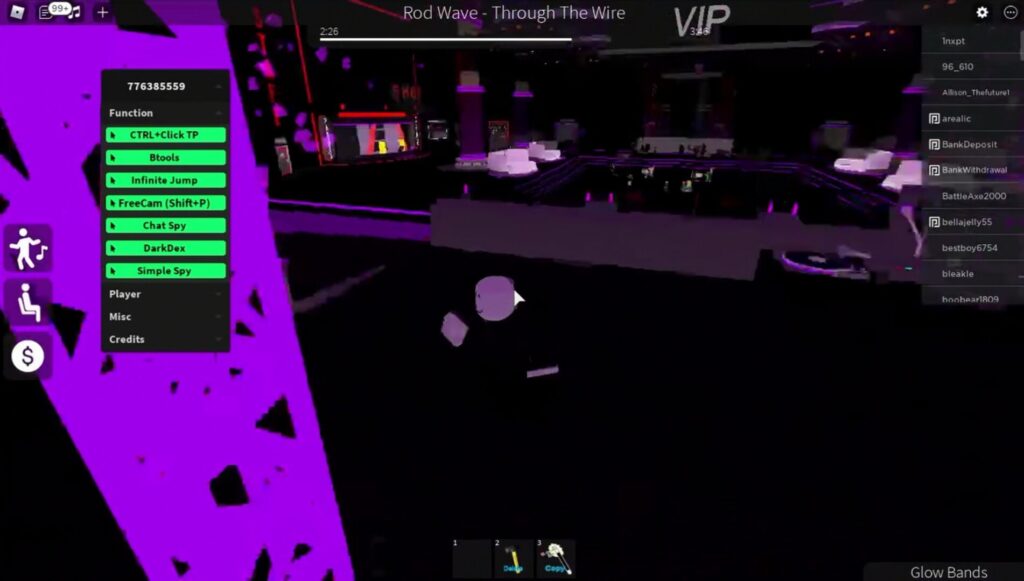 Prior to executing scripts in a game on Roblox, one will need to employ the services of a reliable Roblox exploit. From Krnl, Fluxus, Synapse X and more, there are a plethora of them.
So assuming you do not have one downloaded yet, simply jump into our previous post detailing the best Roblox script executor and/or exploit and find yourself something that works.
Once installed, simply go ahead and jump into Roblox, then fire up Club Iris as well as the downloaded exploit. Next up, copy and paste any of the Club Iris scripts listed above into the box found within the executor.
Once done, click on the Inject button followed by Execute and the script GUI will pop-up. Now go ahead and enable the hacks you prefer.