Bought a new gaming rig but not sure what it can handle? Dont worry for we have cherrypicked a list of addictive games for your entry-level laptop.
As technology has been continuously improving, and new PC hardware constantly developed, it has become hard to keep up with such advancements, and sometimes, our gaming hardware gets outdated. Besides, all this gear can be very expensive, and not all of us gamers can afford these upgrades.
However, you shouldn't miss out on great games, just because your computer setup isn't powerful enough. There are tons of great games that don't require fancy graphics cards or a top-shelf CPU, and can be installed in your everyday computer. These are some of the coolest games that won't melt your personal laptop.
1. Hearthstone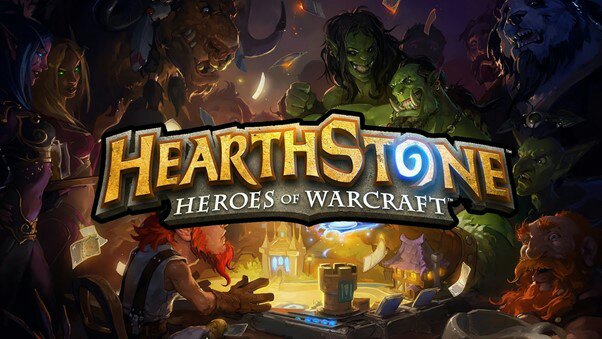 One of the most successful collectible card video games, Hearthstone is set in the Warcraft universe, and is developed and published by Blizzard Entertainment. It is available for Microsoft Windows, macOS, and Android devices, featuring cross-platform play, and it runs smoothly on most entry-level PCs and laptops.
Hearthstone is a competitive turn-based card game, in which players face each other in battles using customizable decks of thirty collectible cards and one hero card with unique abilities, with the main goal being to reduce the opponent's health points to zero. Players must choose among nine Warcraft classes to determine which hero cards they can use during the battles.
Upon its release, the game became an instant success, and by 2020, it had reached over 20 million players across the world. Hearthstone is also among the games usually featured in eSports leagues and tournaments.
2. Faster Than Light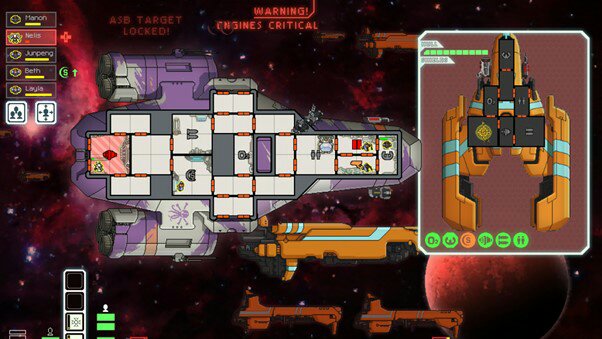 Faster Than Light, or FTL, is an indie roguelike strategy game developed and published by Subset Games. It is available for Microsoft Windows and macOS, and only requires 1GB RAM and a simple graphics card to run on these devices.
In FTL, players take the helm of a spaceship travelling through space to deliver a message that will save the galaxy, and must manage all of the ship's systems, including fuel, weapons, shields and the crew.
Along the way, the ship encounters multiple enemies and rebels, and players must choose the best course of action to eliminate the threat and keep the ship intact. Battles take place in real-time, and every time the ship is destroyed, the game restarts from scratch.
Faster Than Light is available in nine languages, and had a free expansion recently released, adding new alien races, events, weapons, ships and new musical tracks.
3. Table games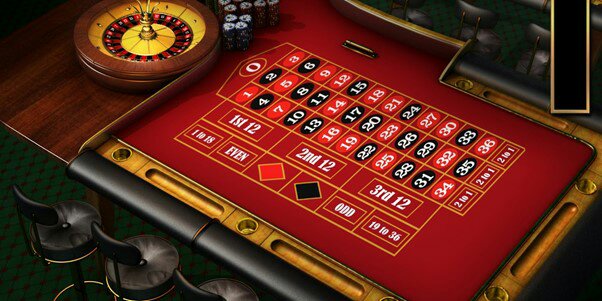 Table games have become a hot trend among online gamers, especially in the last year, with countries going under lockdowns, people staying home to respect social distancing measures, and most land-based gambling venues being shut down.
OnlineCasinoGames.com lists several secure and trustworthy websites that offer several table games online, and are available in multiple platforms, including Windows, macOS and mobile devices.
The selection of games is pretty long, and most websites offer classic games like roulette and blackjack, with the same mechanics and wagers players would find in a traditional brick-and-mortar casino. Thanks to the popularization of video streaming, these websites are now able to provide live dealer games as well, which are table games managed by professional croupiers and streamed to players from real-life casinos.
4. Minecraft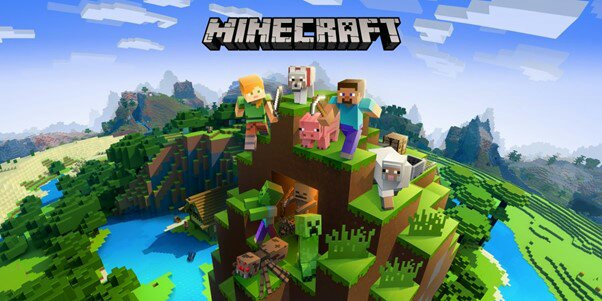 Minecraft is a sandbox video game developed and published by Mojang, with versions available for Microsoft Windows, macOS, Linux, home consoles and mobile devices. Since the game features simple block graphics that haven't changed since its release in 2011, it should run perfectly with weaker hardware.
Minecraft has no goals and there is no winning. Players explore a procedurally-generated world, to mine raw materials, craft tools and weapons, and build different structures and sceneries, in two different modes: a survival mode, and a creative mode, in which players have access to unlimited resources.
The game became a cultural phenomenon, and by 2020, had sold more than 200 million copies with over 120 million active users, making it one of the best-selling video games of all time. It also became a platform for digital artists to create virtual worlds and environments, and an educational tool.
5. Factorio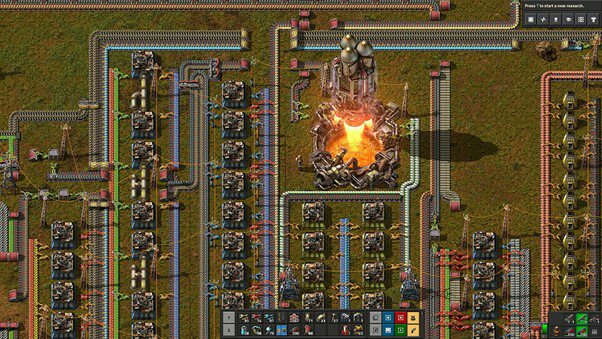 Factorio is a construction and management simulation game developed and published by Wube Software, released for Microsoft Windows, macOS and Linux in August 2020, after a successful crowdfunding campaign on Indiegogo. With simple graphics, but an intricate gameplay, the game runs smoothly on non-gaming computers.
Players take control of an engineer who crashed on an alien planet and must create a factory to build a new rocket ship. They must collect resources and raw materials, construct everything by hand at first, and then create automated processes to keep up with the complex factories. Players must also defend these buildings from the alien population on the planet, using tanks, turrets and other weapons.
Factorio features both single-player and multiplayer modes, and was designed to provide customization via mods, as players can modify gameplay mechanics and visual elements. All content created can be hosted in an online platform on the game website.