FNF 6key mod replaces the default four arrow keys in the vanilla game with six keys. So if you're looking to add a little bit of difficulty to the base game, then here's the best Friday Night Funkin' 6key mod to download right now.
Based off of the popular webcomic Newgrounds, Friday Night Funkin' is a single-player musical rhythm game that champions eye-hand coordination and music. Its gameplay task players to press the corresponding arrow keys in time with the music to get the highest score possible.
Similar to most games, Friday Night Funkin' gets progressively harder as players advance and if they miss an arrow, the rhythm will be lost and when too many notes are missed by the end of each level, it will be game over.
Also Checkout: Friday Night Funkin' Sex Mod
Unlike Person 4: Dancing All Night, FNF doesn't feature a solid storyline or plot as its idea is basically to beat the level and move on. The levels in-game are referred to as weeks, and each week consists of three rap battles for the protagonist Boyfriend.
The first week which is often used to describe Friday Night Funkin' objective task "Boyfriend" to compete against the father of "Girlfriend" (i.e the female character who sits in the background atop a stereo during rap battle) and the goal literally is to win the old man over and get a kiss from his daughter.
The second week sees you rap against Skid and Pump and in week three, you will meet the red-head Pico. Week four basically lets you face off Girlfriend mother and in week five, you will battle both parents.
Friday Night Funkin' is a fun music-based game that is often praised for its art style, music, and gameplay. Despite the lack of replay value and short length, it features a variety of songs that can keep your adrenaline going.
Now assuming you are looking to add a bit of difficulty to the base game, then we have got a perfect mod that let's you use 6 and 9 keys for each song played in-game.
FNF 6Key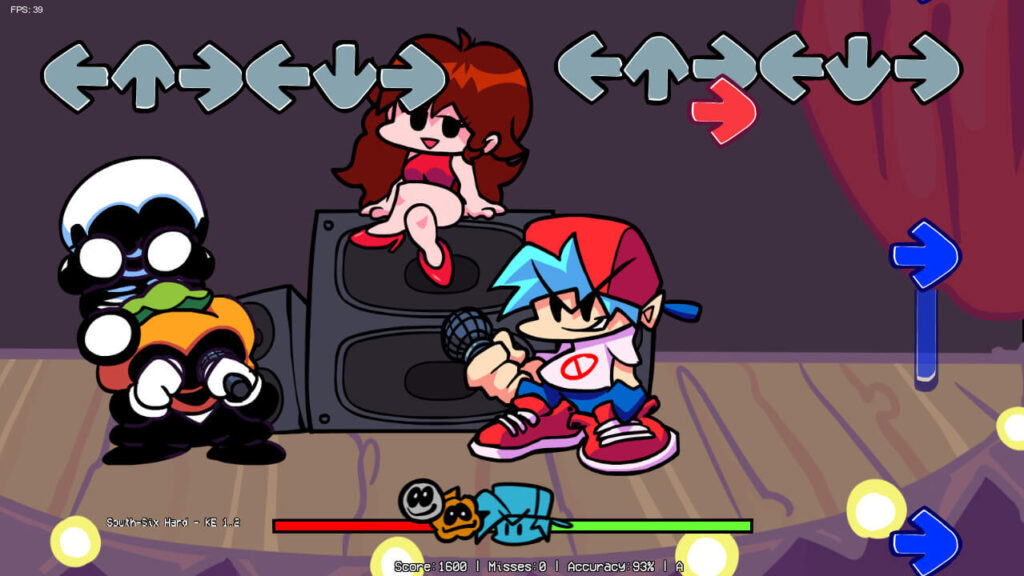 Friday Night Funkin' offers support for mods and there is a huge community dedicated to making custom content capable of enhancing the vanilla game experience.
By default, the base game offers four arrow keys, but if you are looking to add a little bit of difficulty, then here's the best FNF 6keys to download right now.
How to Install
The steps to install the 6key mod in Friday Night Funkin' is pretty simple and straightforward. So assuming you have already installed the vanilla game, then follow the below steps to quickly get your mod working.
To begin with, download the FNF 6key mod using the URL above and extract the zip file with either Winrar or 7-Zip.

Next up, locate and open your Friday Night Funkin' folder and ensure you're at the root folder (i.e the folder that has the Funkin.exe file).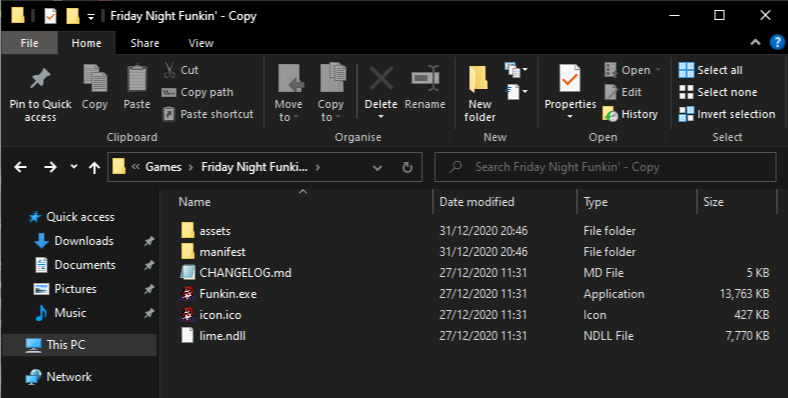 Once in there, drag and drop the assets folder in the 6key mod we extracted earlier into the root folder of the base game and you'll be good to go.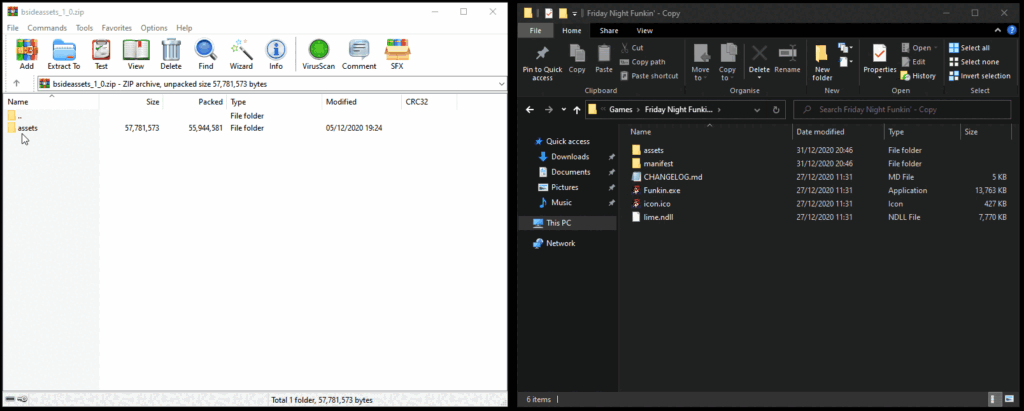 To confirm if the 6key mod work, simply double-click Funkin.exe and that's it.