Free Xbox Gift Card codes and Xbox live codes that haven't been used galore. So if you are looking to buy games from Microsoft store, then here's how to get free Xbox live codes and Xbox gift card codes.
Assuming you have a sister or a girlfriend who loves fashion, then gifting her flowers, clothes, jewelries and other "accessories" will "surely" make her happy. But for your little bro who is an "addictive" Xbox player, the most amazing gift you can give him is without doubt a piece of the Xbox Gift Card codes.
You'd know the Microsoft Store is home to everything needed to make your Xbox One and Xbox 360 experience better. From physical devices to accessories and then there's the huge list of games available on the platform. Most of the contents can be purchased for free, but there are some which are premium and as such requires an Xbox Live codes to purchase.
Also Checkout: How to Gameshare on Xbox One
At its core, Xbox Gift Card codes and/or Xbox Live codes are 25-character redeemable codes that can be used to purchase popular games, DLCs, add-ons, map packs and more from the Microsoft store. They aren't free per se but with a little trick here and there, you can easily get them without spending a dime.
So if you are looking to buy Doom Eternal and other games from the Store, then here is how to get Xbox Live codes and/or Xbox Gift Card codes for free.
How to Get Free Xbox Live Codes and Xbox Gift Card Codes
First of all, forget Xbox live codes generator. Those tools don't work. They'd tell you to go through the human verification thing and at the end, you'd be rewarded with nothing. Now without further ado, here's how to get free Xbox Live codes and Xbox gift card codes – legitimately.
1. Use Microsoft Rewards Point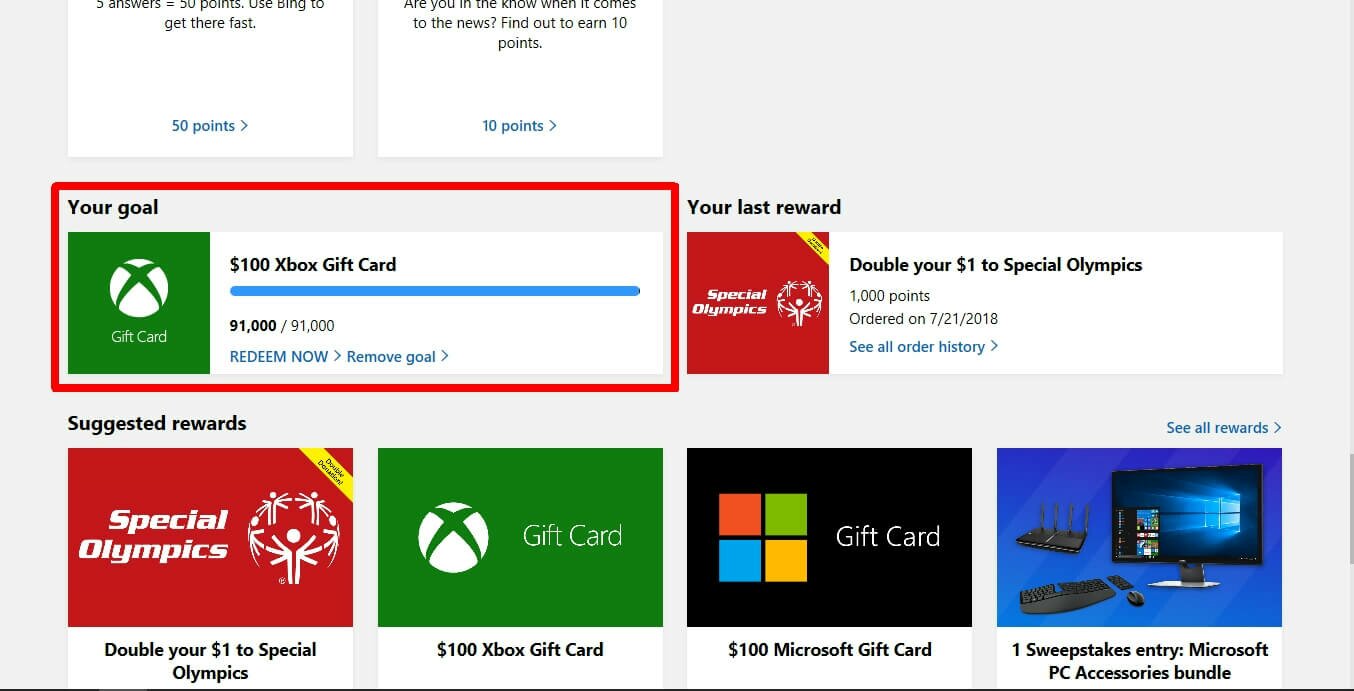 Do you know you can get up to $20 Xbox gift cards using Microsoft rewards points. Call it a bonus, desperation or whatever. But the fact is, Microsoft is doling out free Xbox gift card codes to folks utilizing its services. I'd see this as an incentive but who cares especially when there's free loot to grab.
For searching on Bing, utilizing its Edge Web Browser and spending "bucks" on the online store, Microsoft will give you points. There's no hassles or special requirements involved in being a part of this program. Any one can partake or join for all that's required to start earning points is to sign up for a Microsoft account.
To do that, simply head over to Microsoft Rewards page and register for an account. Once that's done, you'd be good to go. Now assuming you've garnered enough points and probably looking to exchange it for free Xbox gift card codes, you'd see a redeem button. Simply use it and explore the options available.
Update: Microsoft Rewards is now integrated with Windows search, thus making it easier to earn points (and see them) from your PC.
2. Use Fetch Rewards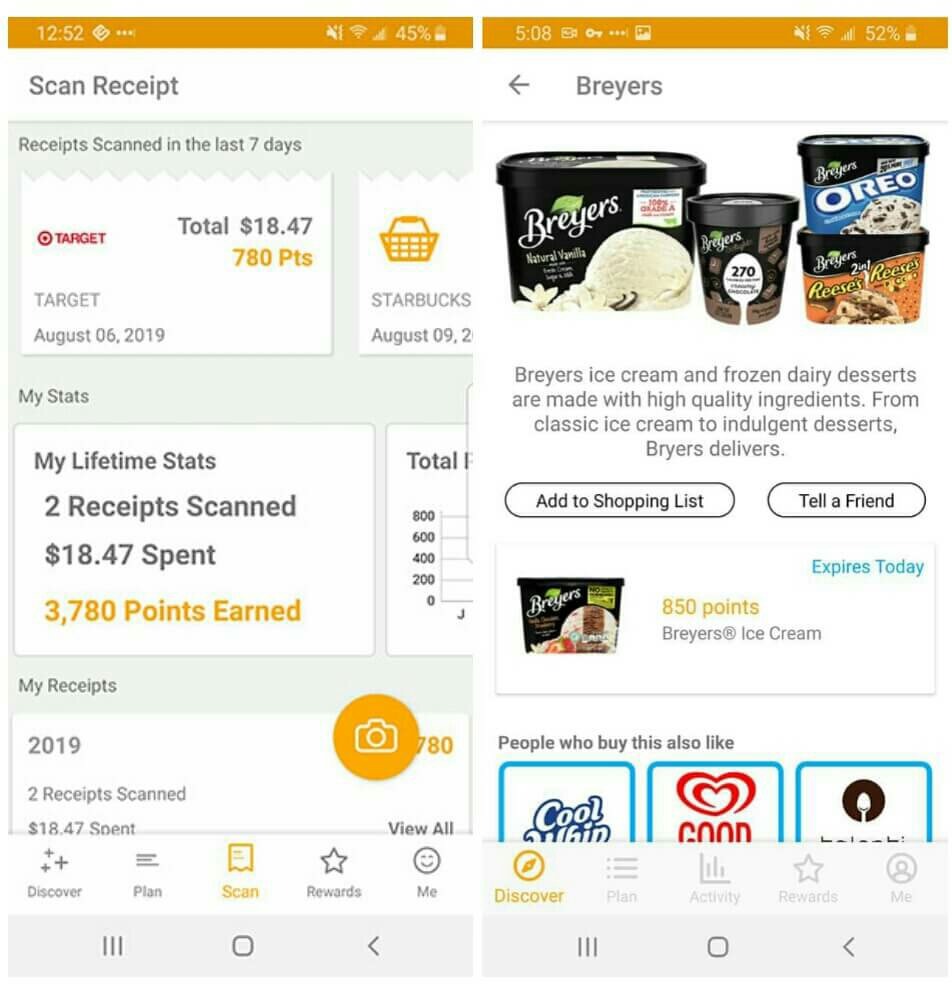 There are a plethora of points reward app out there and while the likes of PointsPrizes seem legit, they are pretty cumbersome to use. One such app we've stumbled upon recently is Fetch Rewards and unlike the aforementioned, it's so much easier to use.
For folks unaware, Fetch Rewards is simply an app available on Android and iOS that rewards users with points for scanning and uploading their grocery receipts. No offers, no barcodes, no worries. All you are required to do is to scan and upload your grocery receipts and the app will read the items on it and then fetch points for you.
These points can later be redeemed for Xbox gift card codes. One of the things that make's Fetch Rewards stand out is that it doesn't care where you shop. Be it on Drug stores, Liquor, Warehouse club stores or anywhere. All the app requires is for you to scan and upload those receipts.
Aside from redeeming various Fetch Rewards codes such as FRWEB (which gives you 2,000 bonus points on your first receipt), users can painlessly maximize their rewards by taking advantage of the Special offers under the Discover tab. You can also share your referral code to family and friends to earn points once they sign up and upload their first receipt.
3. Join Xbox Live Gold 14 Days Free Trial
One of the easiest and/or legitimate ways to access and download tons of "Xbox games with gold" from Microsoft Store – without paying a dime is by joining the subscription-based service Xbox Live Gold – which is basically what you need to play games online.
Now in a bit to skip charges, a slew of Xbox One and Xbox 360 owners often sign up for a free Microsoft account in other to get the Xbox Live Gold 14-days free trial. Once the stipulated date draws near, they'd cancel the plan in other to escape auto-renewal fees. But as of 2020, this trick is sadly, no longer feasible.
The only way you can get Xbox Live Gold free trials is by utilizing the code found in the box or case when you purchase a new console, game or controller. Other than that, you can look out for occasional offers on the dashboard. Alternatively, you can keep an eye on retailmenot and other legitimate coupon code sites to see a list of Xbox live codes that are unused.
Free Xbox Live Codes and/or Xbox Gift Card Codes
Below are some of the Xbox Live Codes for 14-days free trial we have gathered so far. They may or may not be expired. Do check them out one by one.
TY6N7-CC93W-BRGYF-2PM7X-7XKV4
44HWN-4FK2F-D8FMH-P9639-TF3H4
DRBHQ-BGNP8-6MX3D-VVHR4-PPPMR
WMPD7-4DNQG-4CGF3-CQPP2-7CDH4
VXGN4-PTMW6-T3WYV-7G7FM-K76BR
NBJ72-B63JH-TQ4RG-6BKRQ-9D674
29K4C-VVM73-FKRJ6-JDP2D-M4C4Z
86WYN-2DH3K-DYY6R-MG3CG-CGXV4
N6JF8-FYF3G-6HKGW-W8PH7-CYTBR
VNGKV-RY8J2-DM7H4-VV7XB-VQV4F
FJWT6-NDJRW-TTKBD-PFWR6-CGXV4
J2V73-NHHP9-CTVJ3-DJBVR-YTCMR
Late? Then chances are the above codes have already been redeemed by another player. So to get more of this early, simply join the below subreddits
And endeavour to sort posts by new.
Wrapping Up
Sincerely speaking, gaming doesn't have to be an expensive hobby, even on Xbox. There are a lot of ways to save money and feed your habits and with the above tips, you can easily get a free Xbox Live codes or Xbox gift card codes that are unused.