GBA4iOS is probably the best GBA emulator for iOS. So if you're looking to play GameBoy games on your iPhone, then here's how to get GBA4iOS on iOS 15.
Out with the old, In with the new. I guess that's how they say it. Even if you are not lucky to own one of Nintendo's handheld gaming device, there is still a chance to revisit those old school days and play some of your favourite Nintendo's classics with ease. Released in 2001, Nintendo's Game Boy Advanced "revolutionized" the handheld gaming industry.
For the "first" time in history, it was possible to have a handheld video game console that gave users console-quality gaming experience. The Game Boy Advance during its reign wasn't only bright, but was "colorful" and offered finger-intuitive design. Its backwards compatibility also made it outstanding, since it was able to run the Game Boy and Game Boy Color games with ease.
Also Checkout: The Best iOS Emulator for Retro Gaming
Fast forward a little bit to the future, a ton of emulators starting appearing, allowing users to play 'retro games' in style. Within this period, GBA4iOS spawned with the aim to let users play gba games on their iPhones without jailbreak. Since then, the app has evolved 'tremendously" and now supports Game Boy Color ROMs alongside so many features that includes the ability to apply cheat codes, set custom controller skins, play music during gameplay, sustain buttons, save and load states, coupled with an event distribution, Dropbox integration and iOS 7 controllers.
Now if you're looking to play GBA games on your iPhone and iPad, then here's how to easily download GBA4iOS on iOS 15.
Download & Install GBA4iOS
To begin with, fire up the Safari browser on your iPhone or iPad and head over to gba4iosapp.com/download/ and choose GBA4iOS 2.1 or 1.6.2, (depending on your iOS version) then select install from the pop-up that'll appear.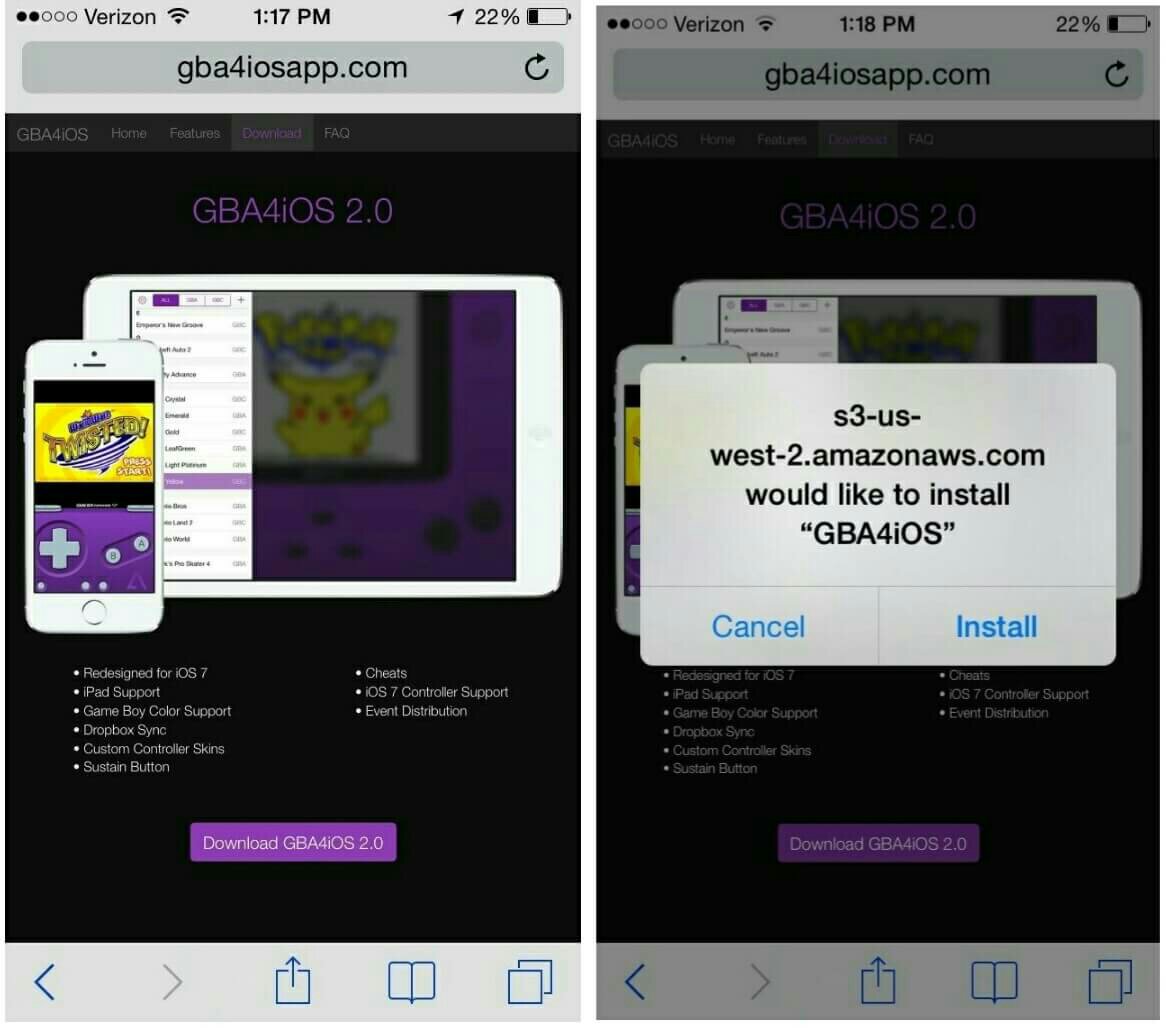 Note: If you're running iOS 8.1 or later, we recommend that you go to The BuildStore and download the paid version of GBA4iOS, since it won't be revoked by Apple.
Assuming GBA4iOS fails to open after download, simply navigate to your iPad or iPhone's Settings, then jump into General >> Date & Time and uncheck the 'Set Automatically' option.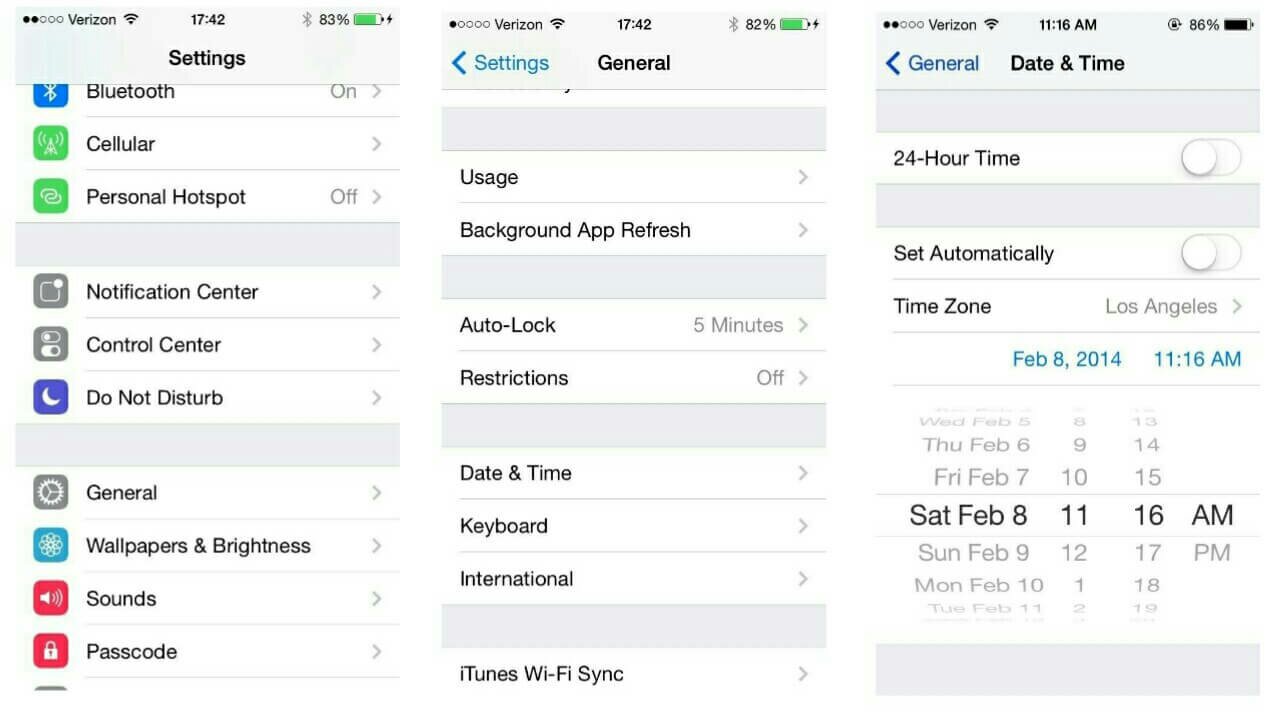 Once done, select the current date and time listed and manually adjust it to a day before February 19, 2014 then head back and open GBA4iOS again. If everything is working fine now, go back to settings and revert the date back to normal.
Add Some GBA4iOS ROMs
Once you've had GBA4iOS installed and activated, the next step will obviously be to add some GBC or GBA ROMs. So launch GBA4iOS and hit 'continue' from the pop-up that'll appear.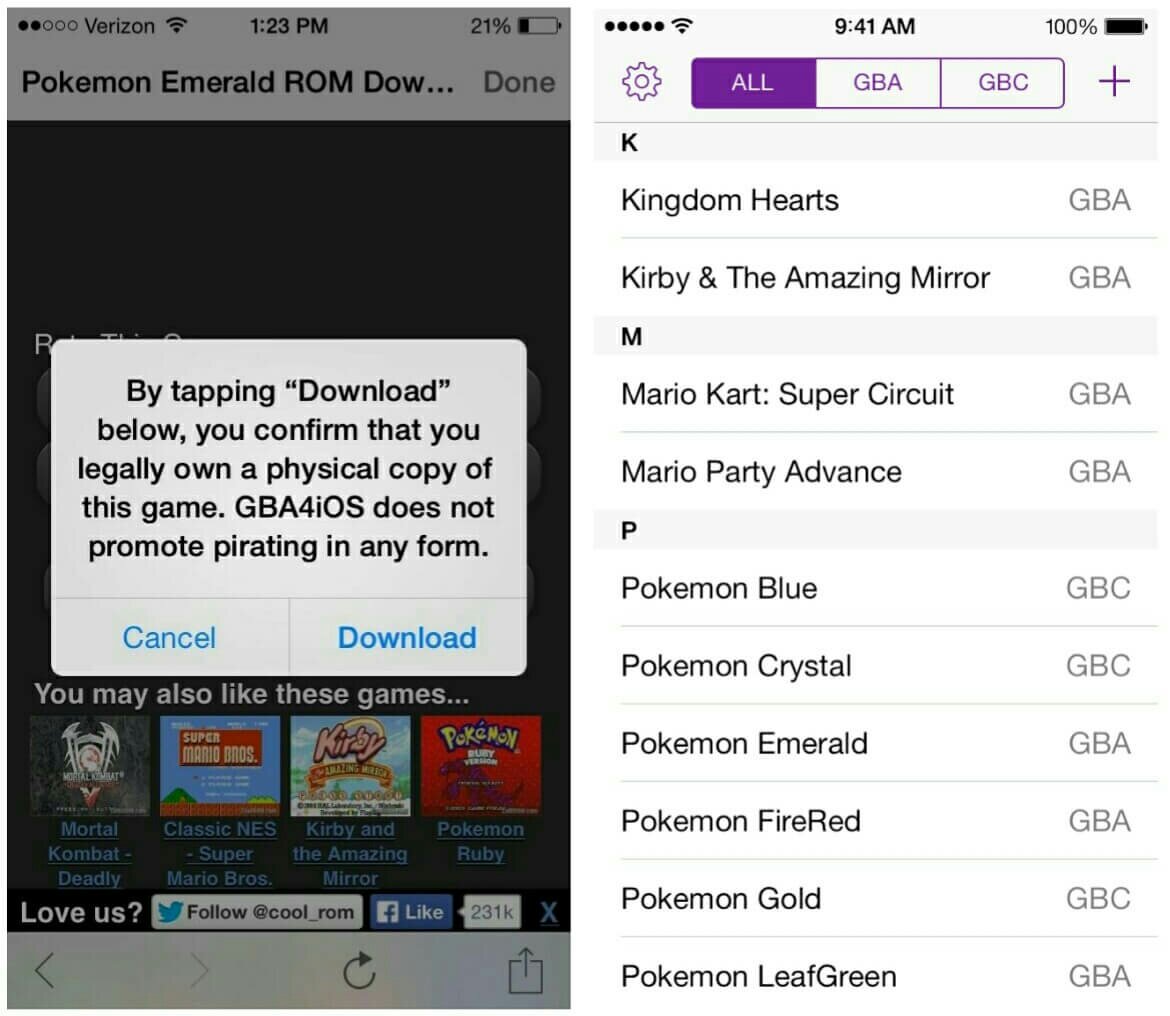 From here, tap the plus (+) icon in the top right corner of the app and it'll open up the in-app web browser. Now go ahead and navigate to CoolROM or any other ROMs site out there and download the GBC or GBA games you want to play.
Access and Play Your Games
When you're through, the ROMs will auto appear in their respective section within GBA4iOS. So go ahead and select a game and it should start immediately. You'll notice a haptic feedback (slight vibration) when you tap the control keys, this is one of the things that makes "GBA4iOS rich.
We had a chance to run a couple of games such as Pokémon and Super Mario Bros, and they played smoothly. The sensitive & friendly controls made things easier, since they gave us a console-like experience.
Rotating your iOS device sideways during gameplay will instantly push the game to landscape mode. Here, the control buttons will separate and become transparent, the screen will also be condensed to the middle, making your gameplay a whole comfortable comfortable.
Fast-Forward, Sustain, Save & Load States
When you hit the menu button within GBA4iOS during gameplay, the emulator's in-game menu will appear. From here, you can easily access and use tons of features which includes fast-forwarding (this lets you skip through long cut-scenes), save/load states and sustain button (this one comes in handy if you'd wish to keep a button held for a certain period of time.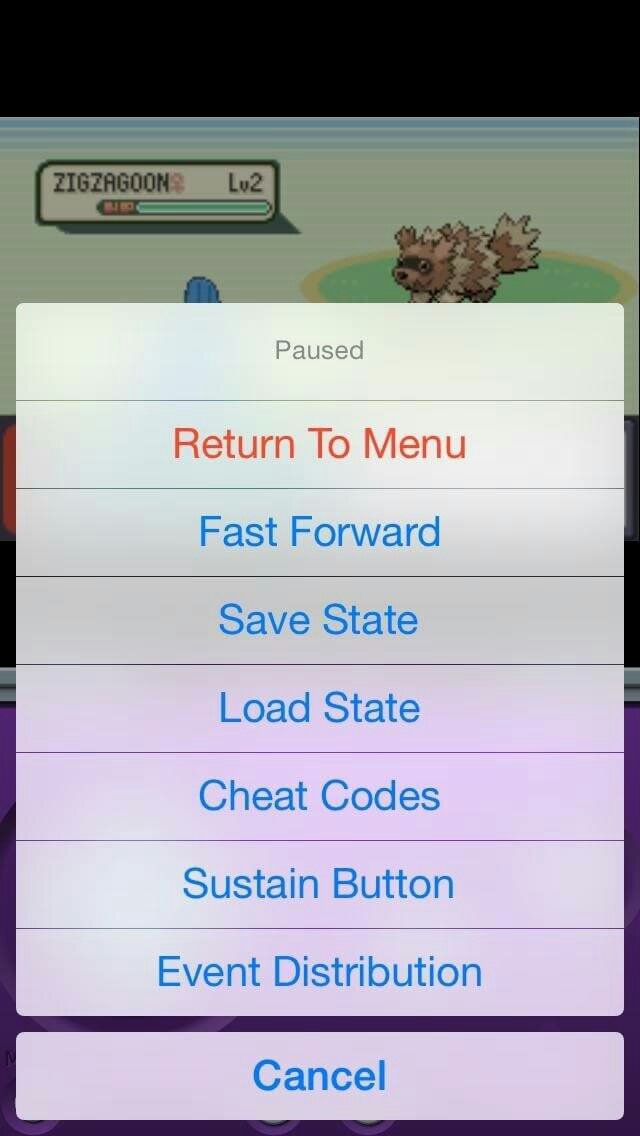 Tapping the "pressed" button or anywhere on the screen will un-sustain or cancel the held buttons)
Apply Cheat Codes
You'd know cheaters always win right? It's nice to play some "classic games" by following the rules, but applying cheats gives you a whole new level of freedom with what you can do. GBA4iOS provides support for five (5) 'different' cheat code formats, and they include GameShark, Action Replay, Code Breaker, GameShark V3 and Game Genie.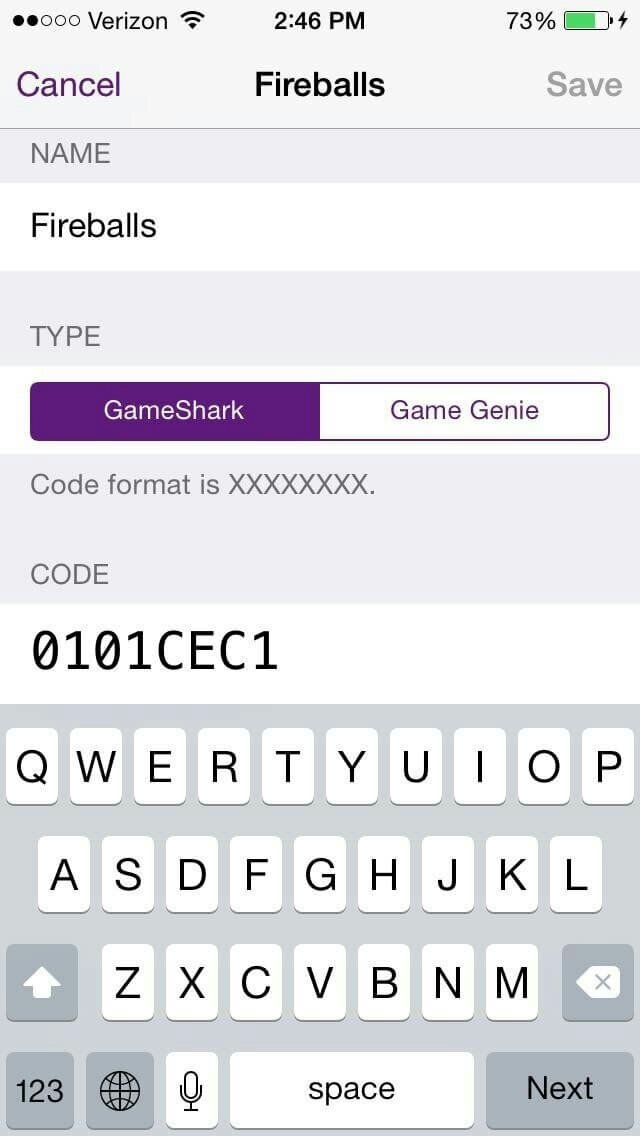 So if you're stuck on bossy levels, you can head over to GBA4iOS cheat menu, then tap Edit followed by the plus (+) icon. From here, fill up the blanks and type the cheat codes you have in custody and you should be good to go.
Wrapping Up
GBA4iOS without doubt, brings a slew of features that helps users experience first class emulation. Navigating to the main menu of the emulator will reveal a ton of options to tinker. Within this page, you can change the frame skipping, adjust controller opacity and even choose preferred external audio. Overall, happy gaming.