Looking to make your character run quicker? Then here's how to speed glitch in Da Hood using auto clicker.
Da Hood continues to be one of the most popular games on Roblox, thanks to its GTA-like experience. As a cops n' robbers game, its gameplay is pretty simple; players either take the role of a police officer and attempt to stop the bad guys, or become criminals with the aim to execute the biggest bank heist ever.
Also Checkout: Roblox Da Hood Script
Said to be a good life simulation, Da Hood has been around since 2019 and has amassed millions of visits alongside thousands of concurrent players. The game features a plethora of weapons as well as vehicles, but you'd be amazed to learn there's a speed glitch that can help your character run extremely fast in a short amount of time.
Understanding the Speed Glitch in Da Hood
Video games aren't free of glitches as players looking to achieve tasks often utilize these "happy accidents" to gain unfair advantage in-game.
Da Hood as an open-world sandbox features a large city difficult to explore. Players who can't afford a fancy ride can easily speed glitch to enable their characters run across the enthralling city a lot quicker whilst completing various objectives.
Now assuming you are like me, then chances are, you love exploiting the bugs found video game programming. If that's the case, then here's how to speed glitch in Da Hood with auto clicker.
How to Speed Glitch in Da Hood
Speed glitching in Da Hood requires an auto clicker and of all the options out there, we strongly recommend OP Auto Clicker.
So assuming you've already downloaded the software, simply open it up, then head over to Roblox and launch Da Hood.
Now on OP Auto Clicker, set the hours, mins and secs under Click interval to 0 and on milliseconds input 20.
Under Click options, set Mouse button to middle, then set Click type to Single.
Under Click Repeat, ensure the Repeat times is set to 1 and then tick Repeat until stopped.
Next up, click to tick Current Location which is under Cursor position and you will be good to go.
Note: if you are finding it difficult fiddling with the settings options on OP Auto Clicker, then simply use the settings as shown in the image below.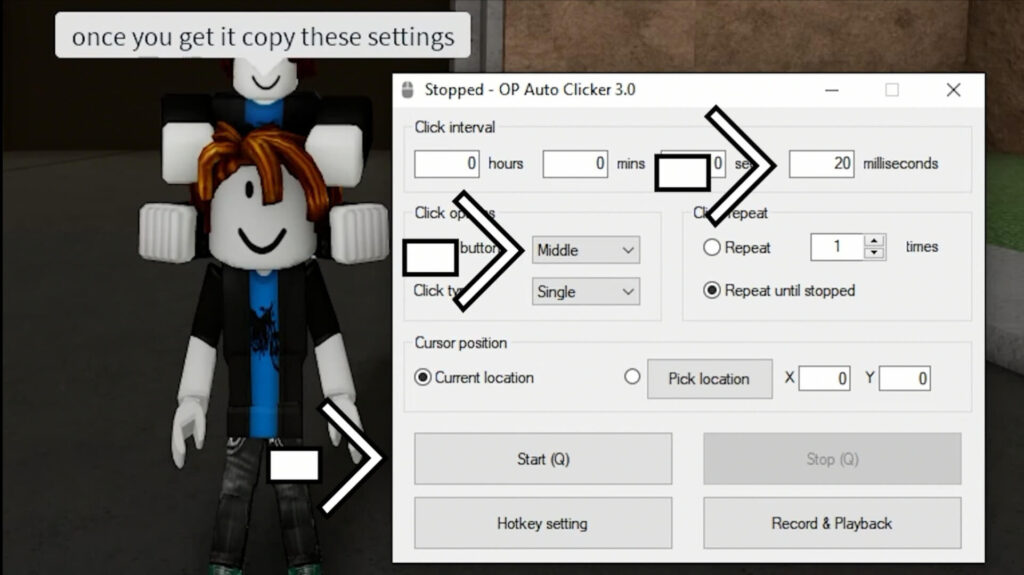 With the settings copied, resume your game on Da Hood. From here, click on Greet, and when your hand touches your head, pull out your gun.
With that done, click Q on your keyboard and hold S followed by pressing down on your right mouse button to right-click.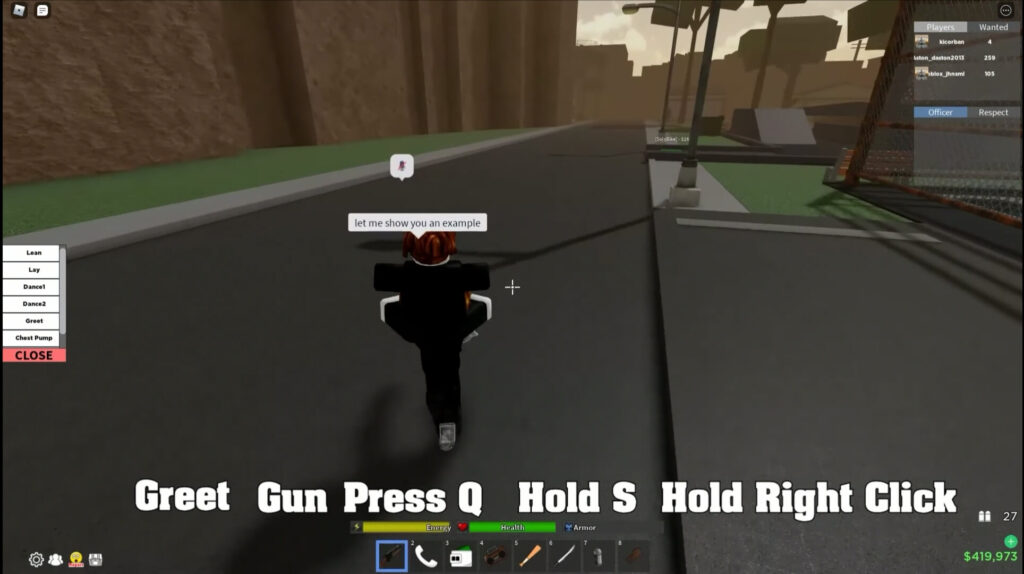 That's it. Your character will begin to run quicker than expected.
Wrapping Up
So this is basically how to speed glitch in Da Hood with auto clicker. The whole process is incredibly simple and most importantly safe. If you encounter any difficulties implementing this speed glitch in Da Hood, then use the comment box below to pen down your issue and we'll reply as soon as we can.