Are you wondering if there is a free Roblox executor for Mac? Keep reading as we reveal all there is to know about free Roblox script executor for macOS.
Roblox is the equivalent of YouTube in the video game world. Nearly half of kids in the US play it with the most popular titles earning more than 10 million USD yearly.
For folks unaware, Roblox isn't a game but a platform full of games created by its users. A slew of 3D experiences on the platform sees over 100,000 concurrent players with some racking more than 30 billion plays.
Despite being a kid's playground, there are a dozen of hardcore and/or grinding games on Roblox and as someone who uses macOS to enjoy the platform, you may need an executor to inject scripts that can help you cheat in-game.
Now the question is, is there a free Roblox executor for Mac? While there are a colossal number of options for Windows PC and Android, finding an exploit that is completely free-to-use on Mac is almost impossible or is it?
Free Roblox Executor for Mac – Is There Any?
Said to be a program or tool that can run or execute scripts in any game on the Roblox platform, Roblox executors are a must for players looking to gain unfair advantage over others.
They come in handy especially when you are looking to get excessive amount of money and other resources/perks in-game. However, if you are wondering if there is a FREE Roblox executor for Mac, the answer is NO.
Don't get it wrong, Roblox executor for Mac exist, but it isn't entirely free. Now assuming you're wondering which Roblox executor is available on macOS, read on as we unravel everything.
You Can Use Script-Ware But It Isn't Free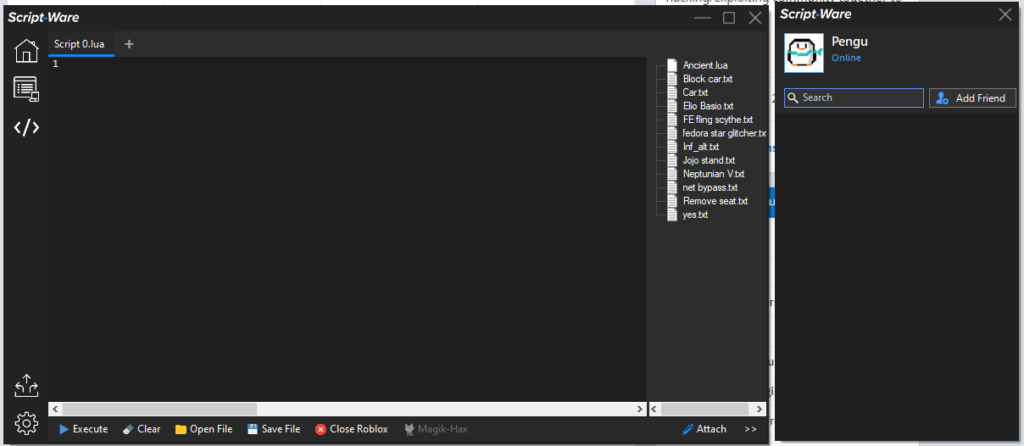 Script-Ware is the first of its kind. In other words, it is the first commercially available Roblox script executor to run natively (without bootcamp) on the Macintosh Operating System.
Its goal is to achieve complete unrestricted execution and one of its strengths is that it features custom
API functions, along with several embedded scripts for ease of access.
Now assuming you are ready to cough up some dosh, simply head over to our previous article to learn how to purchase, install, use Script-Ware Roblox executor for Mac.
Beware Of Fake Free Roblox Script Executor for Mac
The best things in life are free, but this doesn't apply to Roblox script executor for Mac. On the internet, there are a ton of programs that claim to be the best free Roblox executor for Mac, but we assure you, tools such as this are fake, malware-rifed and shouldn't be given a second thought. Overall, Script-Ware is the only available Roblox script executor for Mac.