Moomoo.io hacks abound. So if you are looking for a Moomoo.io script that can enable auto kill, Insta Kill, godmode and more, then here's how to hack Moomoo.io
Slither.io made waves, Agar.io and Paper.io took the .io gaming world by storm and Moomoo.io is rapidly growing to join the league of the most popular io games out there. From blossoming fruits to green grass like background and healthy trees, Moomoo.io 2D visuals and sound may not have a lot to offer but they're warm.
At its core, Moomoo.io is a unique and fun game that encourages players to "garner" resources and build base. The game's main goal is to build a bigger base and you can "speed up" things by joining tribes. One of Moomoo.io "allurement" is that you can fight enemies and capture their resources.
Also Checkout: Skribbl.io Hack: Auto Draw, Auto Guesser and More
It's a pretty interesting game that offers great character customization. From straw hats to winter hats, there's a plethora of hats and accessories you can adorn your avatar with. Moomoo.io also brings a wide array of weapons that can be used to take out enemies easily. All you have to do is to position your shooters strategically and they'll defend your base from enemy attacks.
Considering the fact that MooMoo.io is a game of wit, you may be looking for a way to make the gameplay easier. Of course there's a slew of scripts that can help you achieve that and we are going to unravel them below.
Moomoo.io Hack
From Auto Heal to God Mode, there are a slew of Moomoo.io hacks out there on the web and they are mostly executed using script. So if you're already itching to improve the game's minimap and more, then here's how to hack Moomoo.io
Install Tampermonkey
To hack Moomoo.io, players will need userscripts (I.e JavaScript programs that can be used to modify a web page). But prior to downloading them, it's recommended to install a software that will help you execute the files.
From GreaseMonkey to ViolentMonkey and more, there's a sheer amount of user script manager available on the web, but we strongly recommend Tampermonkey since it's popular and reliable.
So to begin with, head over to Tampermonkey page on Chrome web store and click on the "Add to Chrome" button followed by "Add Extension" from the pop-up that will appear.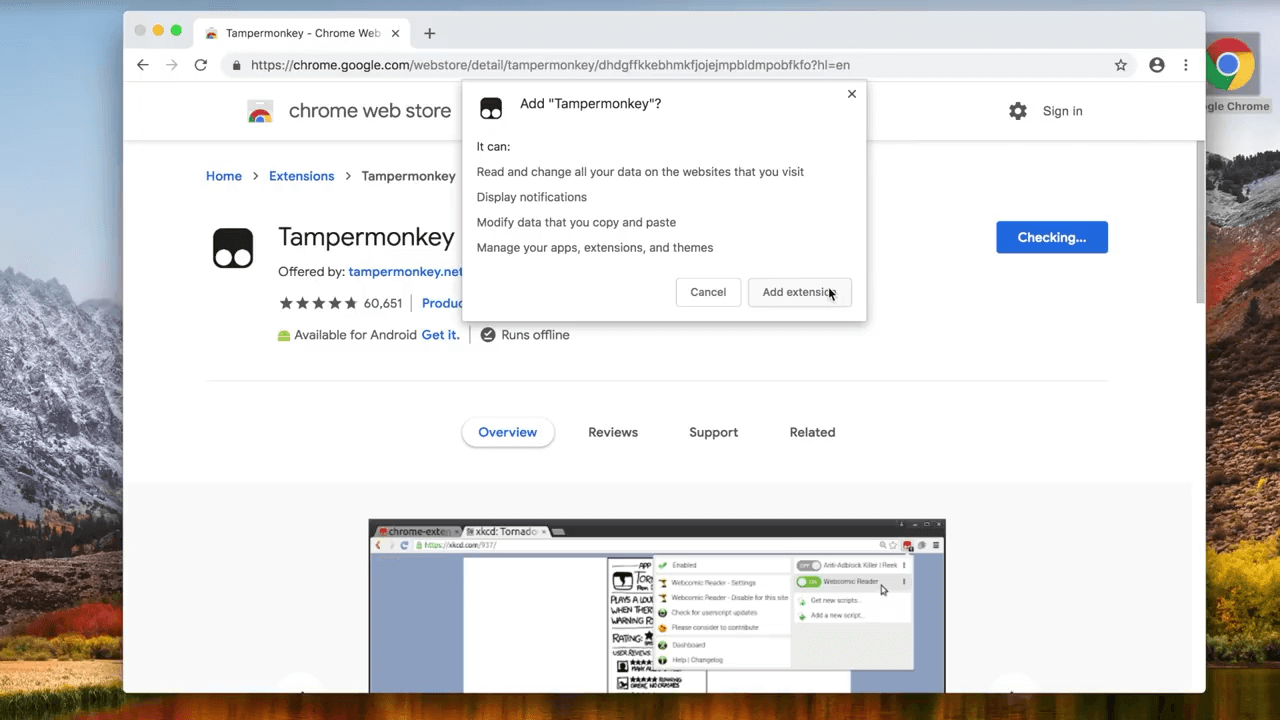 Once done, you will see a message saying that tampermonkey has been successfully added to chrome and the plugin's icon will be visible beside the search bar.
Install a User Script
Now head over to Greasy Fork and search for the best Moomoo.io script that works. You'd get to see a slew of them, and the best part is that they bring different functions. From Insta Kill to More FPS and more, simply go ahead and select the script you prefer and on the next page, click on the green button that says "Install this Script" and you'll be good to go.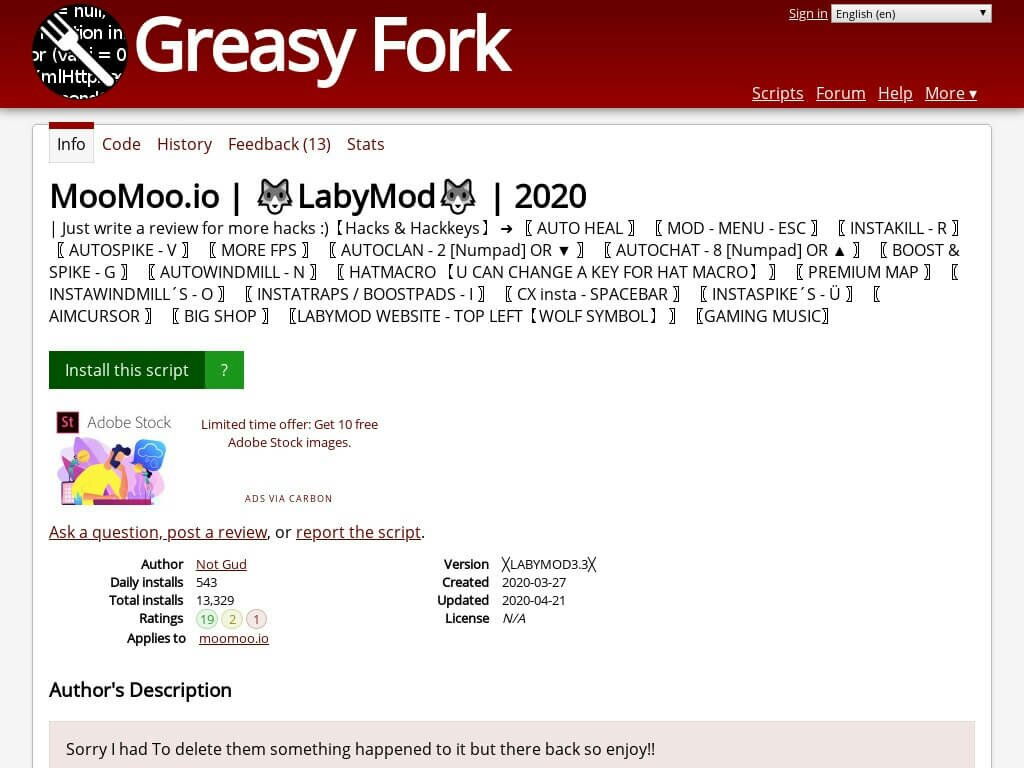 Enjoy the New Moomoo.io Hack

That's it. To see if everything is working, simply navigate to Moomoo.io and you'd see the script you already installed in effect. It should do its thing automatically.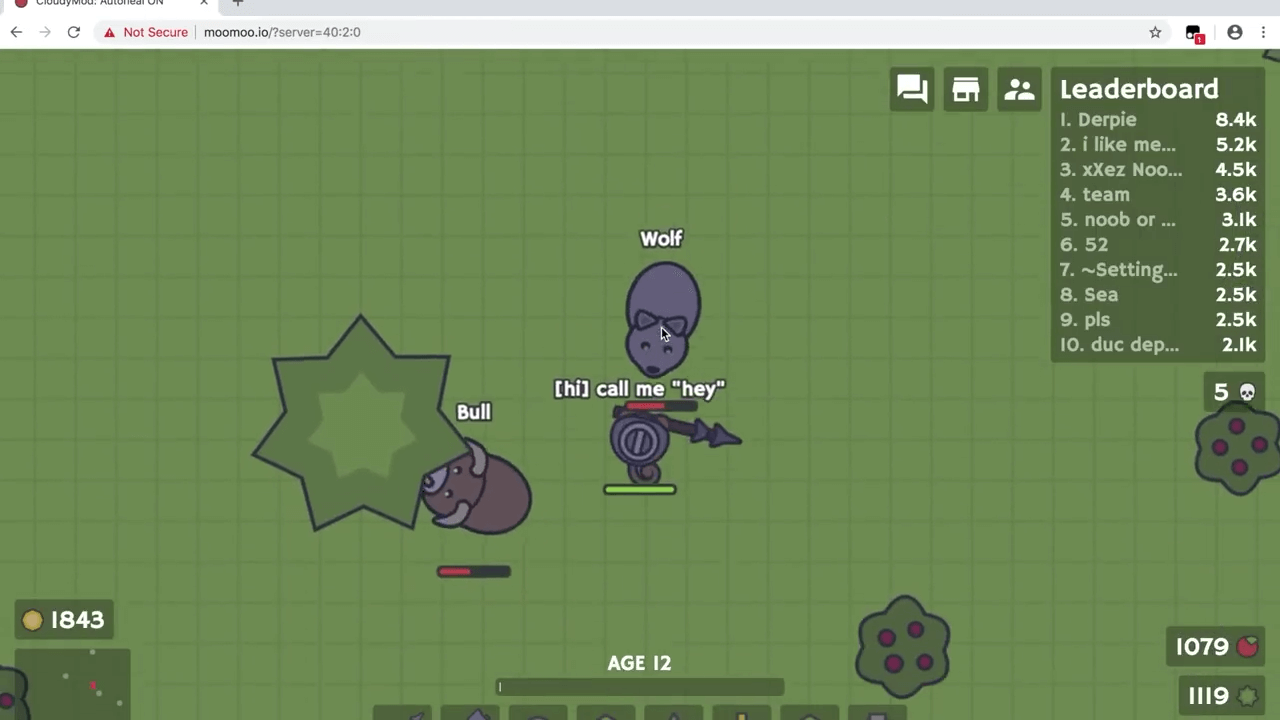 Wrapping Up
So this is how to hack Moomoo.io hack for Insta Kill, Auto Heal, godmode and more. Endeavor to drop a link in the comments below stating which hack and/or script you are using so that other players can grab it. Overall, happy gaming.