Microtransactions aside, NBA 2k19 is one of the games to play if you are a fan of sports. It is authentic graphics wise and features exhilarating as well as gorgeous graphics. The gameplay mechanics and animations is second to none and it features an improved and/or smarter AI. From MyTeam to MyCareer mode, NBA 2k19 display realism or presentation is top notch.
Also Checkout: Borderlands 2 Shift Codes
It's just like every basketball game out there, players take control of one of two opposing teams of five players while striving to put a ball through a hoop. Now if you are looking for free bonuses that can be used to buy cards to bolster your squad, then you'll need a locker code. But before we list all the available NBA 2k19 locker codes, let's first know what it is.
What's NBA 2K19 Locker Codes
NBA 2k19 locker codes are a source of relaxation for players. They typically come in handy when you're looking to deal with various "factors" of the game. It's obvious that team building is essential in NBA 2k19, but aside from that, the availability of funds plays an important role.
Now instead of being rewarded with those coins normally when you beat an opposing team, you can easily use any of the available "locker codes" to unlock virtual currency, items and diamond player cards.
How to Redeem NBA 2k19 Locker Codes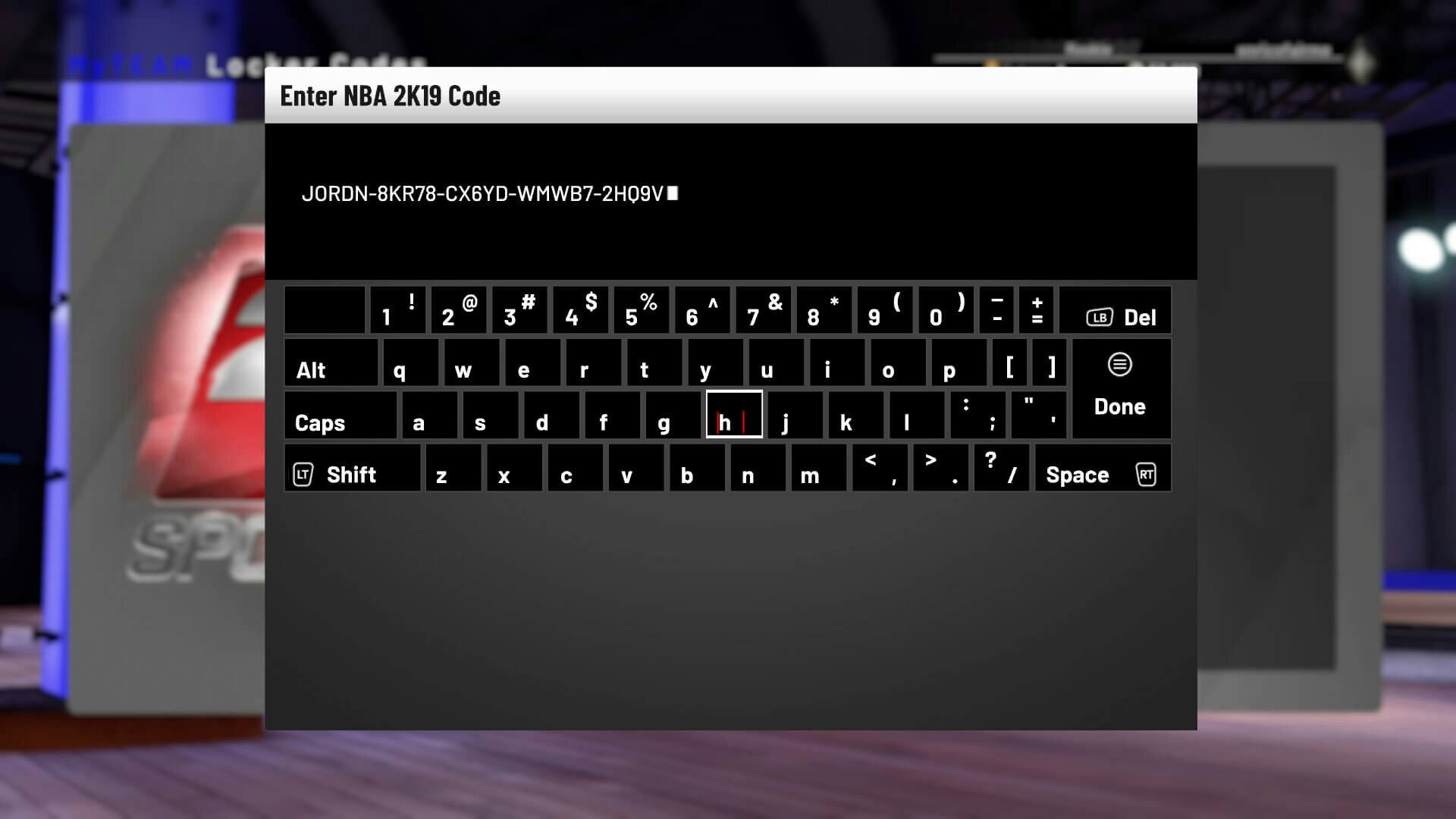 Before we list all the active NBA 2k19 locker codes, it's appropriate we guide you through the redeeming steps. So if you have already had the game installed, follow the below guide to redeem your NBA 2k19 locker codes.
To begin with, fire up the game and jump into main menu.
From there, select MyTEAM and scroll over to Settings.
Now click on Locker Codes and enter any of the below locker codes to get them redeemed.
NBA 2k19 Locker Codes
So without further ado, below are the currently active NBA 2k19 locker codes of 2019 for PS4, Xbox One and PC.
TRIPL-N6MK2-N6QQC-NTVX2-P3THD – (MyTeam consumable packs, shoes, badges, diamond and more).
GETIT-DUWW7-AN5F3-FPEZB-9VMWC – (10,00 MT or 2 tokens).
COACH-JA2VL-2WKLD-AYAUE-Y4W3V – (MyTeam Coach pack, Diamond Brad Stephens and Gregg Popovich).
TOKEN-Z32HC-NFFWB-TRTJ4-T6N9G – (1 to 5 MyTeam tokens)
HCLC1-VWSRX-M8KS6-7AWEN-XJ9NJ – (Grizzles or Hornet Head Check Pack)
Get More on Twitter
There are a dozen of NBA 2k19 locker codes, but most of them are expired. The above listed codes are unlimited, they don't expire and work from year to year. Now for what it is worth, we recommend you follow NBA 2k19 on Twitter to get new locker codes which you can redeem before they expire. Goodlucj getting those vcs.