Photo Hunt cheat codes galore. So if you are looking to unlock gallery or to get free money, and more, here's all the Photo Hunt cheat codes to make use of right now.
In Photo Hunt, you play as a young guy who was unwittingly sent to his mother's house. Now in a city once familiar with pretty much nothing except a camera, you end up losing your siblings trust after a mistake and in a bit to make money and live a good life, you will have to go through several challenges including blackmails.
Also Checkout: The Company Cheat Codes
Photo Hunt for one thing is unlike most visual novels. It brings a great ton of content coupled with a realistic art style and a lot of characters to interact with. The story components aren't bad either, and you will enjoy the dialogue system.
Now assuming you are looking to unlock special scenes or nab yourself an excessive amount of money without progressing into the game, below's a list of all the available and currently working Photo Hunt cheat codes to utilise right now.
Photo Hunt Cheat Codes
In Photo Hunt, there are a plethora of exclusive images to unlock as well as a ton of items that require money. So assuming you do not want to grind it out, here's all the Photo Hunt Cheat Codes to take advantage of.
v0.15.2
Cheat Code – lilsis
Gallery Code – lilnipple
v0.15.1
Cheat code – mirogone
Unlock Code – openach
v0.14.1
Cheat Code – erograce
Unlock Code – giveittome
v0.13.4
v0.13.3b
Cheat Code – gisele
v0.13.3a
Cheat Code – elvinaxxx
v0.13.2
v0.13.1
v0.12.3
v0.12.1
v0.11.2a
v0.11.2
Cheat Code – evisalmosthere
v0.11.1
v0.10.3a
v0.10.2
Using the photo hunt cheat codes above gives you +25 stats, +2000$ money, +100 school success and +5 love points.
How to Enter Cheat Codes in Photo Hunt
The steps to enter cheat codes in Photo Hunt is pretty simple and straightforward. So to get this one going, simply follow the steps below:
To begin with, open Photo Hunt and click on the "Phone" icon at the bottom right corner of the screen.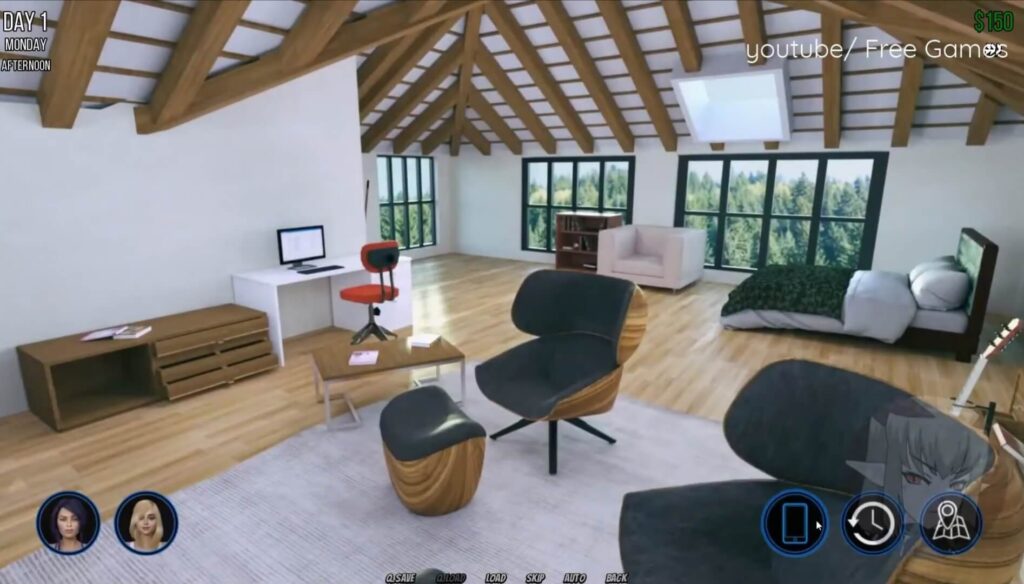 A window will pop-up, go ahead and click on the tab that says "Patrons"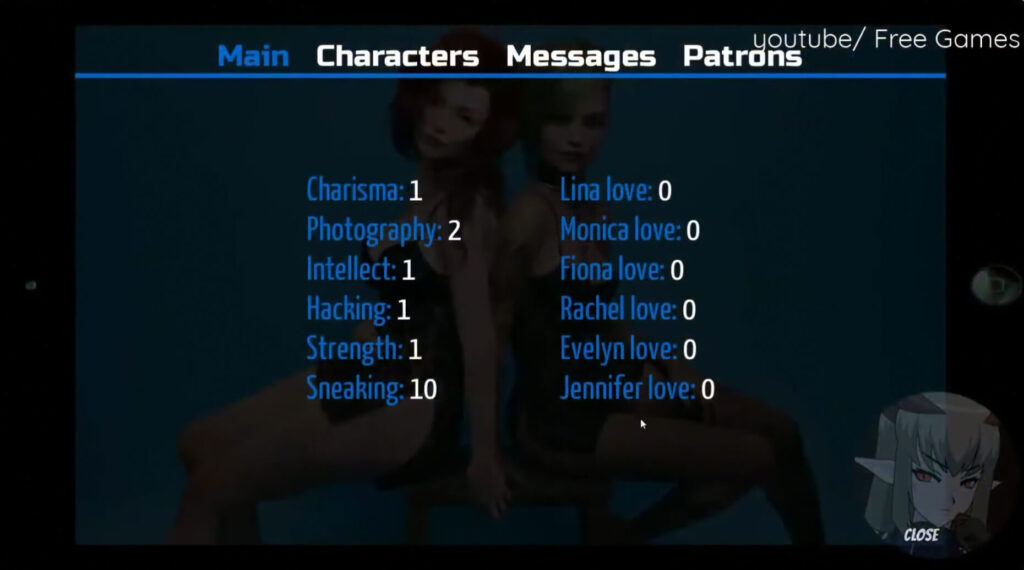 Now click on the "Cheats" option from the left pane and input any of the cheat codes above whilst ensuring it correspond with your game version.
How to Unlock Gallery in Photo Hunt
Assuming you're looking to view all the exclusive scenes in Photo Hunt without spending much time in-game, here's how to painlessly unlock gallery in Photo Hunt.
To begin with, head over to Photo Hunt game directory and lookup the file "gallery_main.rpy".
Once found, open it using a Notepad or any similar programs and look for the following code:
char_id not in persistent.gallery:
return False
if ev_id not in persistent.gallery[char_id]:
return False
return True
Now change the "False" text to "True" and the next time you launch the game, the gallery will be unlocked