Residence Massacre script abound. So if you are looking to get hacks such as Infinite Stamina, Oxygen, ESP, Auto Wire, Free Hats, and more, here is all the Roblox Residence Massacre script to make use of.
Residence Massacre gameplay begins with you returning home from work, and upon turning on the radio, you get an emergency government broadcast informing everyone that a significant radioactive spill inside a factory has led to the release of several bloodthirsty creatures, and your residence happens to be in the radius of this unfortunate incident.
As the player, your mission will be to survive the anomaly attack, which usually occurs at night, by barricading your window, setting up cameras, keeping the generator fueled and on at all times, and scavenging your house for useful items such as batteries and flashlights that can be used to scare off the monster until 6 a.m.
Also Checkout: Obby But You're on a Bike Script
For one thing, Residence Massacre is a very addictive survival horror game on the Roblox platform, and despite debuting this year, it has managed to garner over 27 million visits with more than 8,000 active players concurrently playing.
Although fun, players are likely to find it difficult to survive the night in Residence Massacre. This is where scripts comes into play. So if you're looking to simplify your gaming experience by automating most of the stuff needed for survival, here's all the Roblox Residence Massacre script to utilise right now.
Residence Massacre Script
From Auto Camera to Free Hats, Infinite Stamina, Auto Wire, Infinite Oxygen, Automatic Power, ESP, and more, there are a plethora of feature-rich scripts for Residence Massacre. So without further ado, here's the Roblox Residence Massacre script to execute right now.
Script 1
loadstring(game:HttpGet("https://raw.githubusercontent.com/Sussy-Tech/Scripts/main/Residence.lua"))()
Script 2
loadstring(game:HttpGet("https://raw.githubusercontent.com/flopa2677/Residence-Massacre-Free-Masks-script/main/README.md",true))()
How to Execute Scripts in Residence Massacre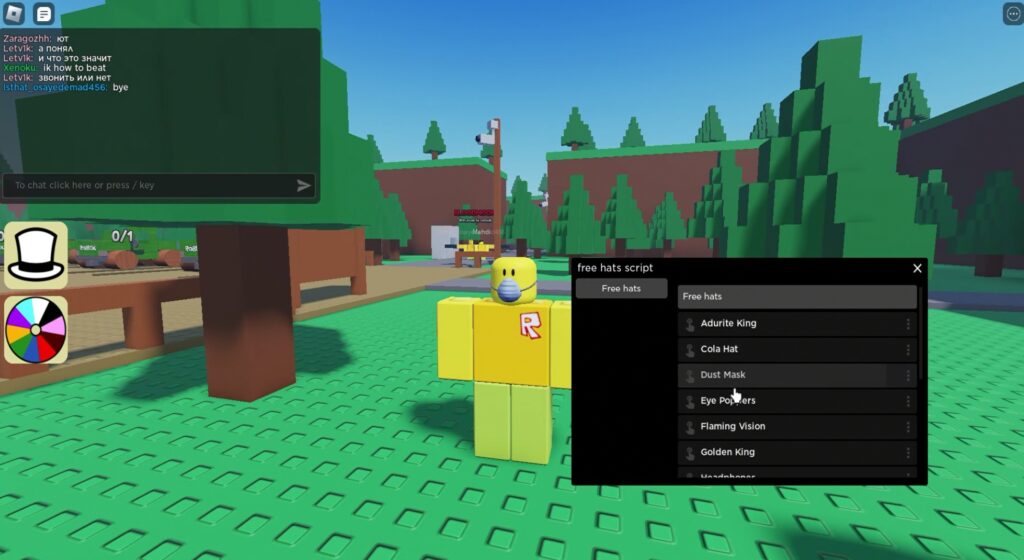 Prior to executing scripts in Residence Massacre, one will need to employ the services of a reliable Roblox exploit. From Krnl, Fluxus, Synapse X, and more, there are a plethora of them.
So assuming you do not have one downloaded yet, simply jump into our previous post detailing the best Roblox script executor and/or exploit and find yourself something that works.
Once installed, go ahead and jump into Roblox, then look up and click to open Residence Massacre as well as the downloaded exploit. Next up, copy and paste the Residence Massacre script listed above into the box found within the executor.
Once done, click on Attach, followed by the Execute button, and the script GUI will pop up. Now go ahead and enable the hacks you prefer.