Flee the Facility script galore. So if you're looking to get hacks such as ESP, Walkspeed and more, then here's the best scripts for Roblox Flee the Facility.
Flee the Facility objective is pretty self-explanatory, but assuming you are unable to "decipher" what the game is really all about, then simply think of it as Dead by Daylight, but on Roblox.
To be candid, Flee the Facility is a team-based Roblox game where up to four (4) players designated as Survivors are tasked to locate and hack the computers scattered all over the map in other to open an exit with which they can use to escape.
Also Checkout: Roblox Royale High Script
While these tasks may seem pretty easy for the first 15 seconds or so, players are likely to find it difficult accomplishing their missions especially when the Beast appears. The goal of this fifth (5) player is obviously to hunt down and capture all the four Survivors before they flee.
From the above concept alone, it's apparent that Flee the Facility offers fantastic gameplay. It also brings loads of replayability as well as dynamic match that aims to get rid of repetitiveness. The game's only con sadly is the lack of tutorial coupled with limited maps and Beast abilities.
But if you can forgive these minor issues, then you'll realize that the soundtrack feels just right. Now assuming you're looking for hacks such as Walkspeed and more which can help make the gameplay easier, then here's the best Flee the Facility script to utilize right now.
Flee the Facility Script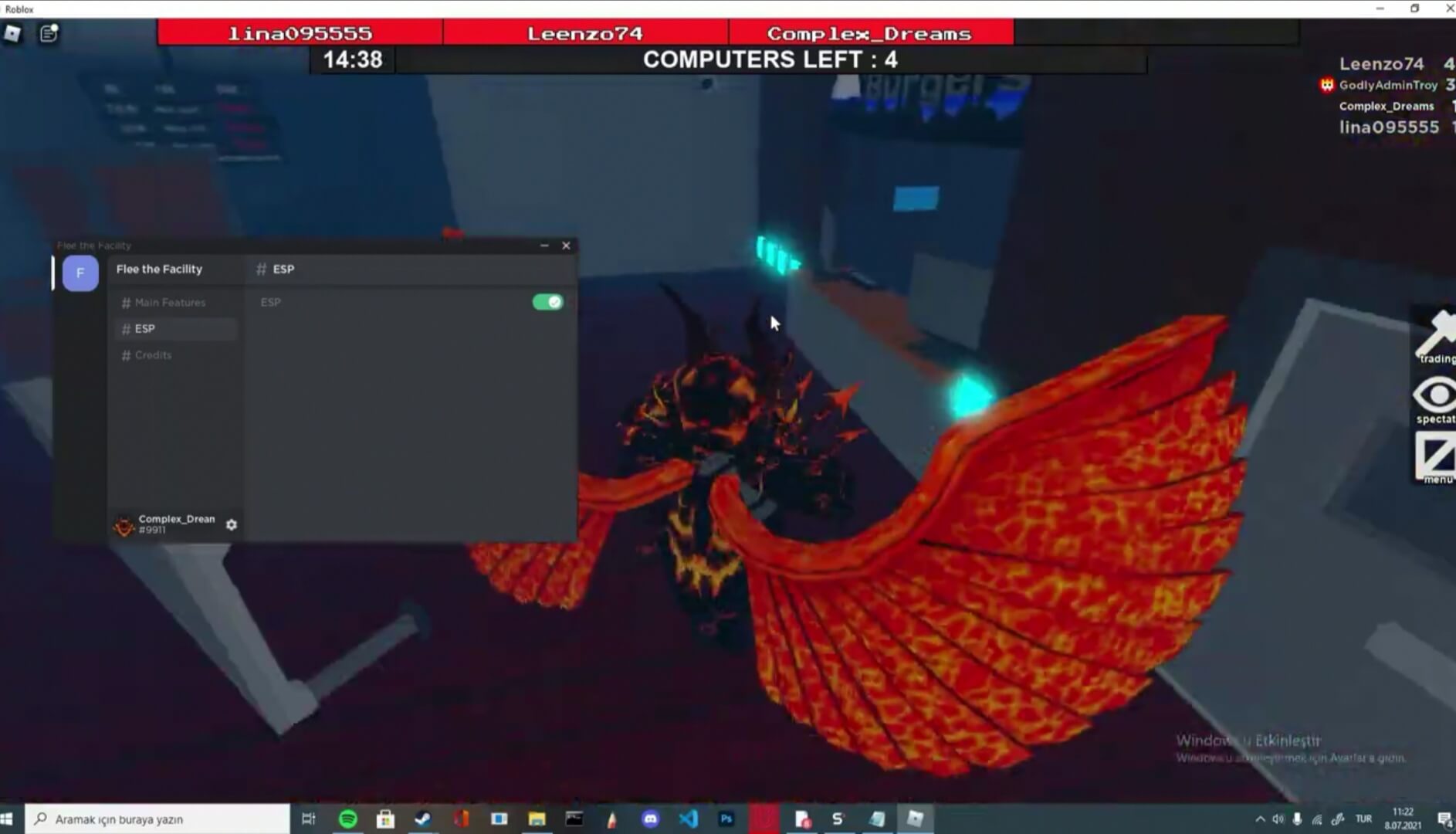 From ESP to kill all, Walkspeed and more, there are a bunch of scripts for Flee the Facility and each comes with unique features. Hence if you're looking for something that works, then here's the best Roblox Flee the Facility scripts to use right now.
Script 1
Script 2
loadstring(game:HttpGet('https://rentry.co/9uqkr/raw'))()
Script 3
Script 4
loadstring(game:HttpGet(('https://raw.githubusercontent.com/actz2196/fortnite/main/FleeTheFacility.lua'), true))()
How to Execute Scripts in Flee the Facility
Prior to executing scripts in a game on Roblox, one will need to employ the services of a reliable Roblox exploit. From JJSploit to Krnl, Fluxus, Synapse X and more, there are a plethora of them.
So assuming you do not have one downloaded yet, simply jump into our previous post detailing the best Roblox script executor and/or exploit and find yourself something that works.
Once installed, simply go ahead and jump into Roblox, then fire up Flee the Facility as well as the downloaded exploit. Next up, copy and paste any of the Flee the Facility script listed above into the box found within the executor.
Once done, click on the Inject/Execute button and the script GUI will pop-up. Now go ahead and enable the hacks you prefer.