Roblox speed hacks have become an infestation, but the idea of increasing the speed your character can run at is totally thrilling.
The kid-friendly platform on which users can develop or play millions of 3D online multiplayer games never seemed like it'd attract cheaters, but following its surge in popularity, a tonne of users began creating scripts that feature not only the sought-after Roblox speed hack but also aimbots and whatnot.
Also Checkout: Roblox God Mode Script
For Robloxians unaware, Roblox speed hack script refers to a cheat or hack that allows players to move their character or avatar at an unusually fast speed, giving them an unfair advantage over other players. It comes in handy, especially in foot racing games, as it can help users reach the finish line faster.
Now, assuming you are addicted to Block Race and similar games, or you are simply looking to have your character or avatar walk faster in any of the millions of 3D experiences on Roblox, then here's the best Roblox Speed Hack Script to execute right now.
Roblox Speed Hack Script
For one thing, each Roblox script features a speed hack, but it's unfortunate to see the majority of them functional on a specific game. So if you are looking for something that works in any game on Roblox, here's the Roblox speed hack script to make use of.
Script 1
Script 2
How to Execute the Roblox Speed Hack Script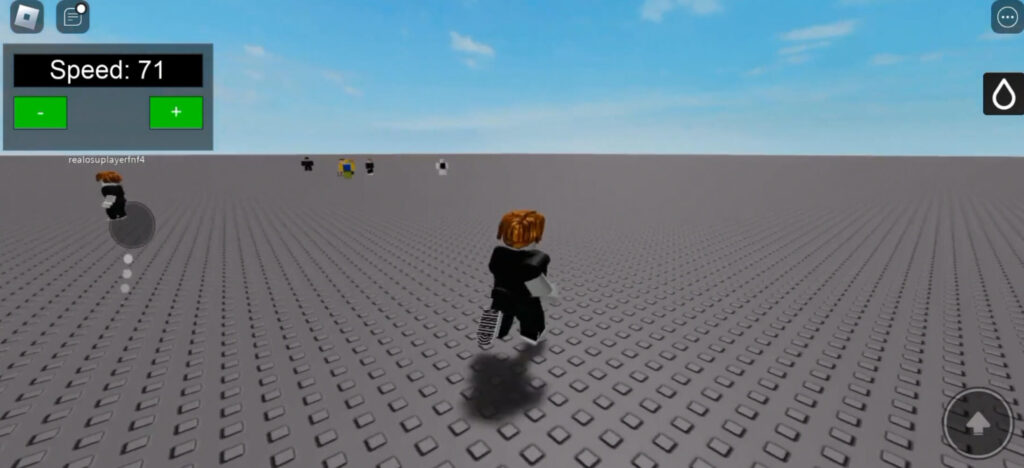 Prior to executing the above speed hack scripts in any game on Roblox, one will need to employ the services of a reliable Roblox exploit. From Krnl, Fluxus, Synapse X, and more, there are a plethora of them.
So assuming you do not have one downloaded yet, simply jump into our previous post detailing the best Roblox script executor and/or exploit and find yourself something that works.
Once installed, go ahead and jump into Roblox, then look up and click to open your favourite game as well as the downloaded exploit. Next up, copy and paste any of the Roblox speed hack scripts listed above into the box found within the executor.
Once done, click on Attach, followed by the Execute button, and the script GUI will pop up. Now go ahead and enable the speed hack by increasing the number.