Ever heard of Scented Cons? If nope, then here is what it is and how to find them easily on Roblox.
The online multiplayer game creation platform where users can "painlessly" create their own games and play games created by others is undoutedly the #1 playground for nerds and assuming you have a kid who is geeky, then chances are he is probably asking you to let him join the fun.
A mere look at Roblox and you'd see a plethora of games developed by its global community using 3D blocks and at a glance, you'd find it kid-friendly. However things can actually go wrong when your 9-year-old gets invited to join a sex room by a friend whilst playing Roblox.
Also Checkout: How to Find Roblox Sex Games
In there, they'd risk the chance of being exposed to the inappropriate games on Roblox and a ton of these titles mostly features characters that have been programmed to perform sexual or demeaning acts during gameplay.
Some refer to this sort of games as scented cons while a majority of players often use the term Condo to address the sheer amount of sex games on Roblox. Now if you are probably looking to know what Roblox Scented Cons are as well as how to find them, then read on.
What Are Scented Cons?
What initially started as a hangout for edgy kids have sadly gotten a lot worse over the past few months. At the very least, Scented Cons are a type of Roblox games where players create avatars for the purpose of having sex and engaging in dirty talks with other characters.
They are mostly frequented by pedophiles or players itching to engage in sexual acts with other characters and aside from these set of peoples, you'd get to find trolls messing around in-game.
Of course turning your daughter's internet off or enabling the parental controls on Roblox may seem like the best way to keep them safe but it's just a matter of time before they circumvent this safety.
Now if you're looking to find the inappropriate games on Roblox with the purpose of reporting them, then here's how to find scented cons on Roblox.
How to Find Scented Cons on Roblox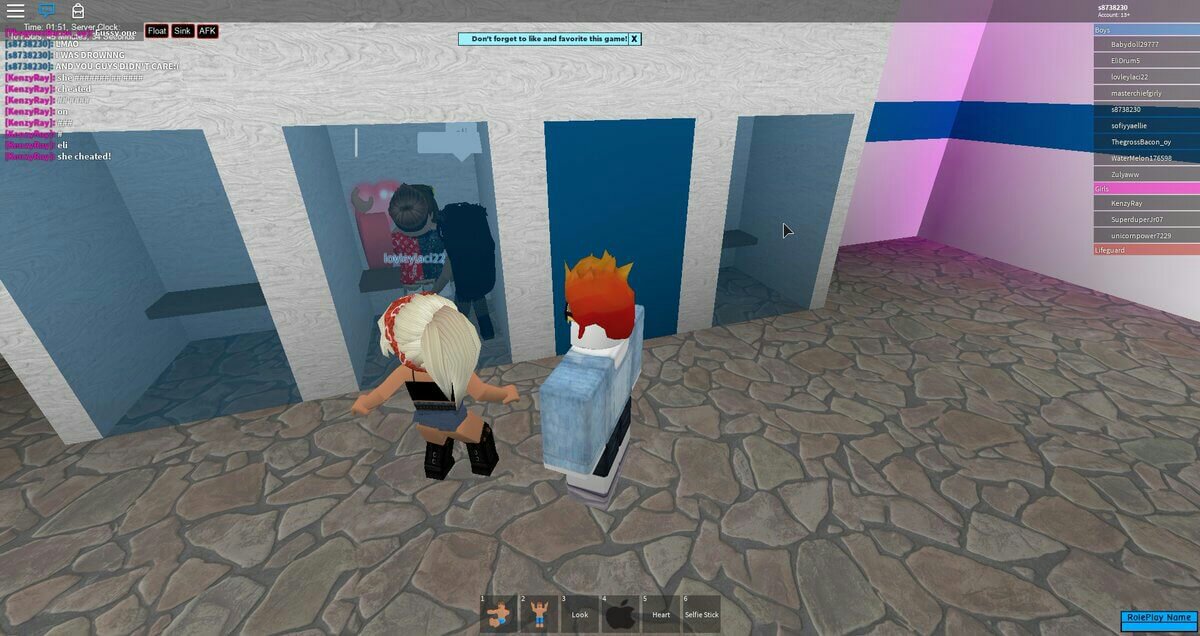 For the past few years, Roblox has been trying hard to curb the presence of Scented Cons on its platform and as such, you'd rarely find one on its catalog of games.
However, considering the fact that millions of contents get uploaded to Roblox daily, it'd be extremely difficult to completely get rid of the inappropriate games on the platform.
Hence the more they delete, the more others crop up. Now if you are already itching to see what their gameplay look like, then here's how to find scented cons on Roblox.
To begin with, head over to Discord and log in to your account.
Once you are in, simply search for the word "Roblox Condo"
A ton of condo servers will be recommended to you, go ahead and join the ones you like.
Once accepted, you'd be able to find links leading directly to a sheer amount of Scented Cons on Roblox.
Go ahead and click on any of those URLs and you'll be redirected to Roblox.
From here, click the "Play" button to fire up the game and you'll be good to go.
That's it. Do note that when you are playing any scented cons on Roblox, you shouldn't waste too much time inside any of the servers since you could get banned.
To be safe, we encourage you employ the services of a VPN plus a separate Roblox account and only enter these condo or inappropriate games for a short period of time.
Wrapping
To sum things up, we strongly urge you not to patronize the sexual side of Roblox since it can affect you in one way or the other. If you are bored, there are several cool Roblox games to play and they're worth spending time on.