There's this Greek proverb that says; "where there's a sea there are pirates." When I was a kid, I'd always dream of being a pirate. I got carried away with the tales of Blackhead, Henry Morgan and the likes.
The idea of being on the sea, fighting countless battles and looting treasures of fallen ships excited my imagination. I literally imagined myself with a sharpen sword, a pair of strong boots and an obligatory shoulder-perched parrot with thousands of crew to command.
It was a sily dream to begin with, but it is quite unfortunate to see that so many people believed that pirates where once thieves capable of causing havoc both on land and on the sea.
Also Checkout: The Best Pirate Games For PC
However if you can get past their behaviour and look into their positive attributes, then you'd see that there's something interesting about them. Pirates are known to be leaders capable of making hard decisions.
They are fearless and aren't scared to take on challenge. But personally, I like the way they drink and merry together, their fascination for the sea and the passionate love they have towards their ships.
So you see, those childhood feelings didn't just spawn from nowhere and even though I can't be an actual pirate, I can still experience those adventures virtually.
Now if you are already itching to weigh the anchor and probaby hoist the sail whilst journeying your way through deep seas, then here's the best pirate games for kids.
1. LEGO Pirates of the Caribbean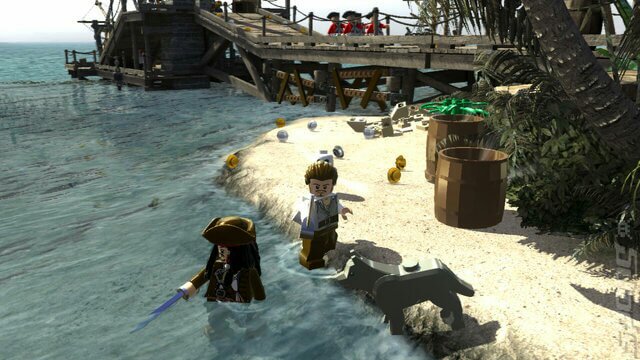 If you like the Lego video game series and the pirate series, then you're going to love this one. LEGO Pirates of the Caribbean is a great kids game. It brings with it excellent visuals and sound with solid gameplay and a well realized story backed with fun characters.
It is "basically" an action adventure game that brings the original pirate of the carribean and all of its character to life in LEGO brick form. In other words, it is based on the original four films of the pirate of the carribean.
One thing I love about this game is its mechanics. The rope swinging, sword play and other swashbuckling antics is something to energize you.
Download from Steam ($20)
2. The Secret of Monkey Island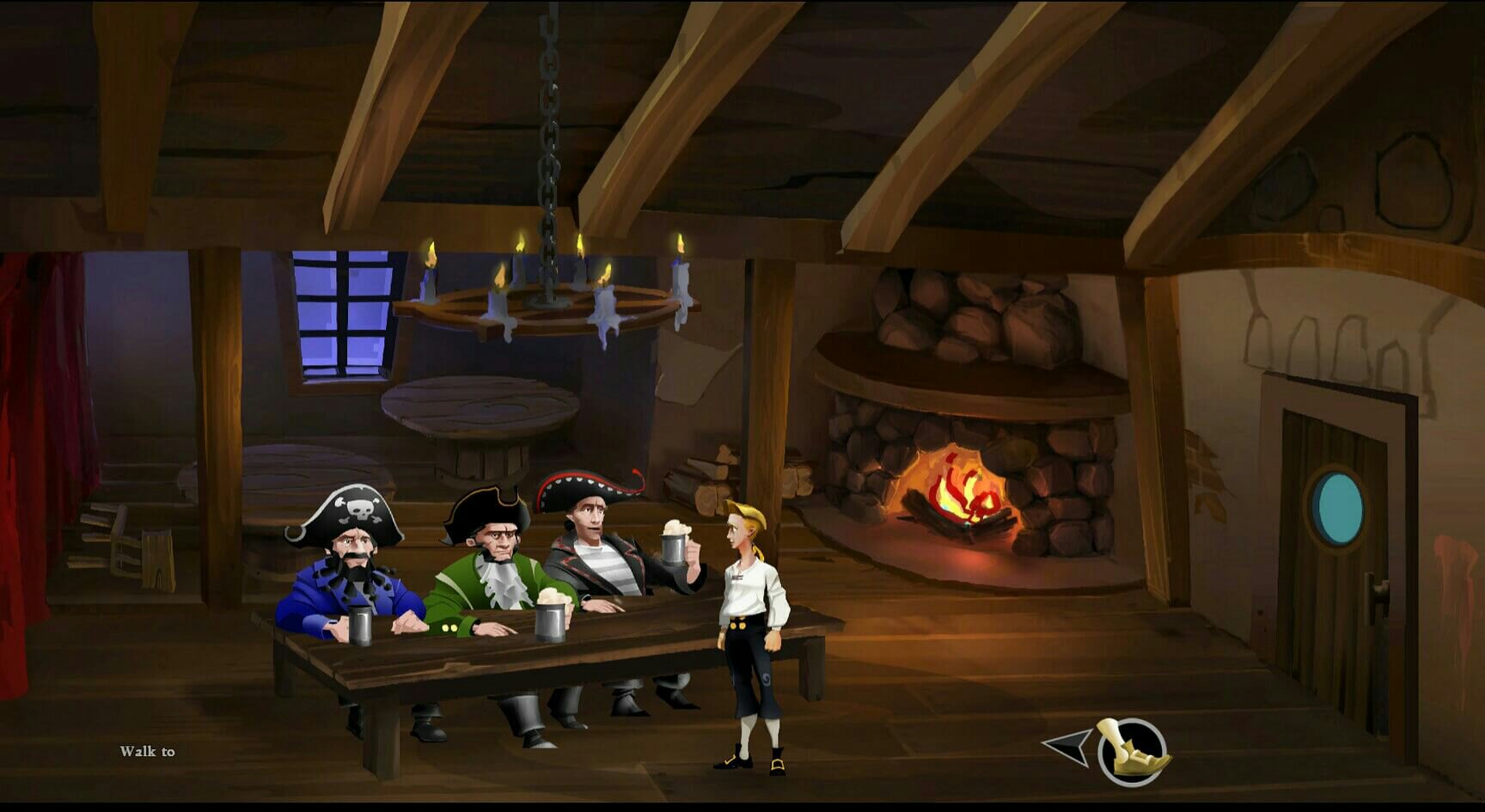 If you are looking for the best point and click pirate game to start off your adventure, then you shouldn't look further, as the secret of monkey Island got it all.
The game tells a tale of Guybrush Threepwood, a young pirate wannabe who sets out on an amazing adventure to become a pirate. Upon completing the tasks given to him, he learnt about a ghost pirate who abducts the governor Elaine and he's left with no other option than to set sail to melee Island to rescue her and maybe find his fortune.
The secret of monkey Island is a great pirate game to begin with, and you'd get to solve a ton of puzzles during gameplay.
Download from Steam ($10)
3. Pirates of the Burning Sea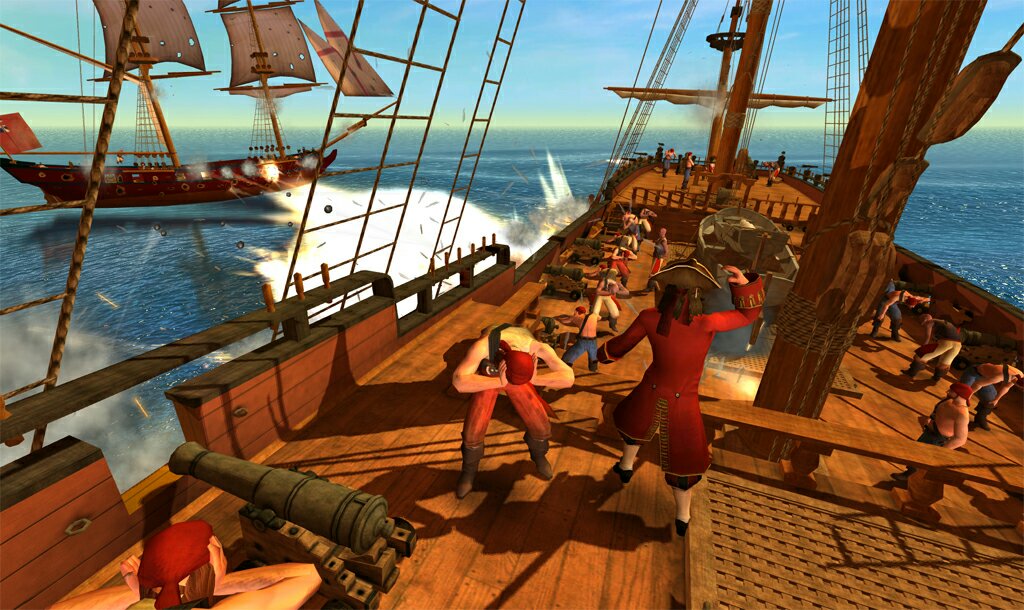 Pirates of the Burning Sea is quite an addictive game to play and I acclaim Flying Lab for that. It is literally an MMORPG that features intense high seas action alongside adventure in a world full of pirates and plunder.
During gameplay, players can choose one of three nations or they can pick the role of a pirate and battle it out for power and glory. At times, getting PVP in the game maybe difficult, but when you do, it'll totally worth it.
Pirates of the Burning Sea is overall an excellent game to play and I highly recommend it.
Download Now (free)
4. Pirates of the Carribean: At World's End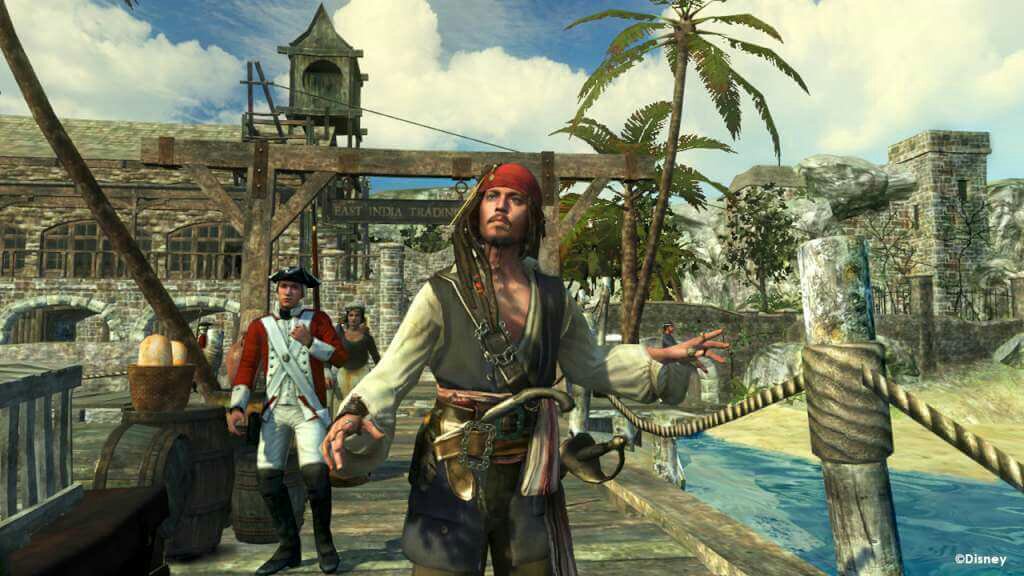 If LEGO games don't interest you, then you'd be glad to hear that you can still experience a pirate life in this swashbuckling and full-of-fun game. Pirate of the Caribbean at world's end is a great game to begin with, and even though the combat is repetitive, you will still enjoy it.
The game begins as Will Turner, Elizabeth Swann and Captain Barbossa rescues Jack Sparrow from prison and together, they work with other pirates to fend off a massive attack from the British Navy at the mysterious whirlpool called World's End.
The sword-assisted acrobatics and classical dueling exhibited in this game is awesome and the graphics is one of the best till date.
Download from Steam ($20)
5. Age of Pirates 2: City of Abandoned Ships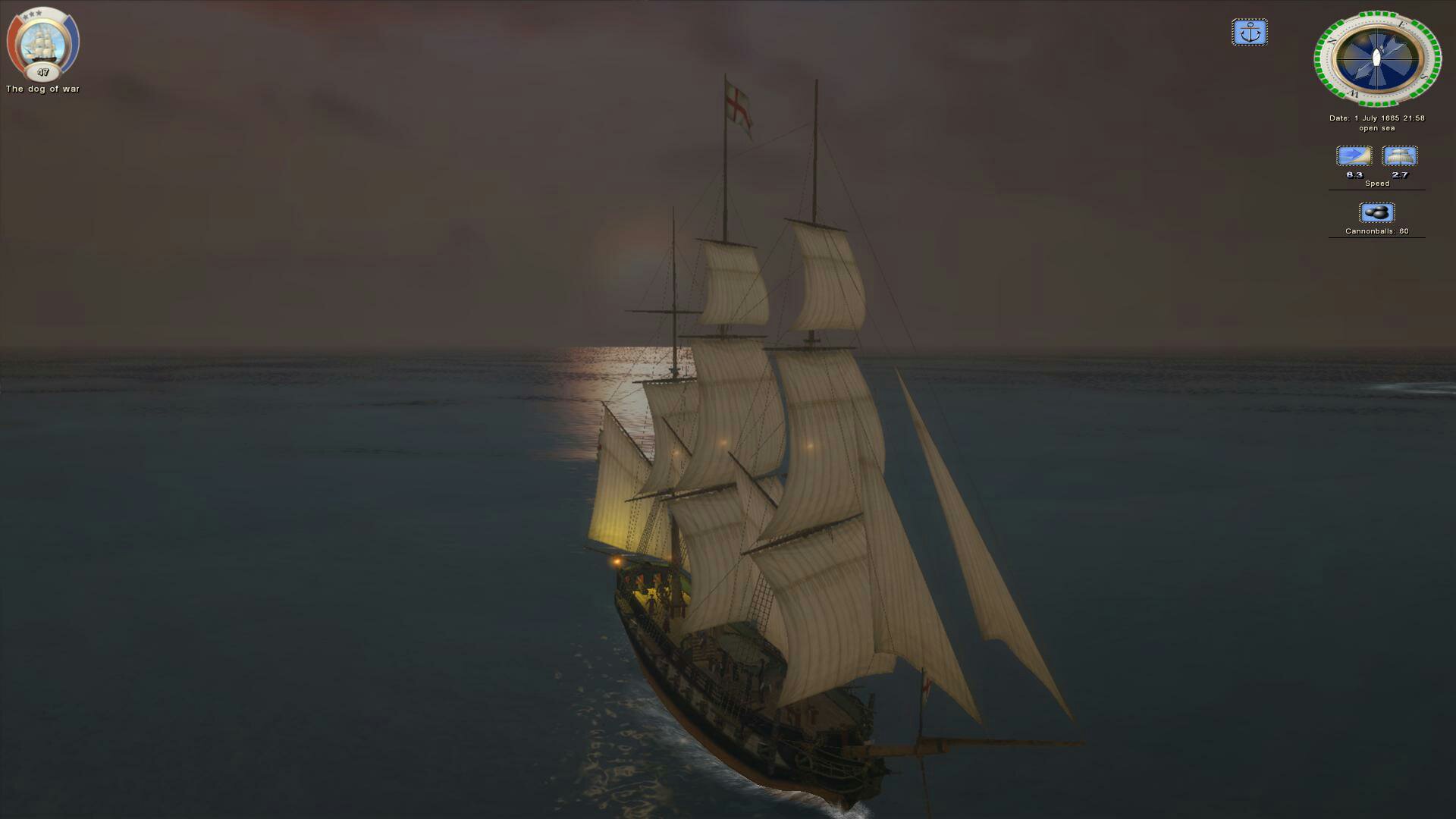 Finally, we have City of Abandoned Ships. It's a sequel to the original Age of Pirates game and an RPG where you do travel the seas to become the most feared pirate in the ocean.
Of course you can choose to start your buccaneering career alone, or you can take the coin of one of the navies while raiding and plundering merchant ships. The game's graphics haven't aged that well and even though it lacks polish, it's still an old-school pirate game you should play.
For one thing, Age of Pirate 2 is worth a look. Solving the ancient mysteries of a vanishing tribe and engaging in cross swords with other notorious pirates is something you do find interesting.
Download from Steam ($8)
Bottom Line
We are quite aware that there are a dozen of pirate ship games for kids out there, but most of them aren't worth it. The pirate games listed above are the one's we have played, and they're generous in all aspect. From the fact that some of them are online to offering cool swashbuckling gameplay, they're certainly the best pirate games for kids.