Why Does It Say Roblox Was Unable to Update? Today, we'll explain the reason why Roblox download on macOS pops up error as well as how to fix it.
Roblox is platform-agnostic in the sense that it works across various operating systems, including Android, iOS, Windows, and macOS. Marketed as a kid-friendly space where kids aged 5 and above can express their creativity in a moderated online environment, Roblox is basically a website (with an app) designed to let users create and play other people's creations.
Also Checkout: How to Fix Roblox Audio Not Working
The site host a ton of user-generated games created via its Studio and while many find the experience seamless, Mac users may find it difficult smooth sailing on the platform. Now assuming you are on Mac and you're struggling to update, download or even play your favourite Roblox game via the app, then here's the best possible ways to fix it.
Why Does It Say Roblox Was Unable to Update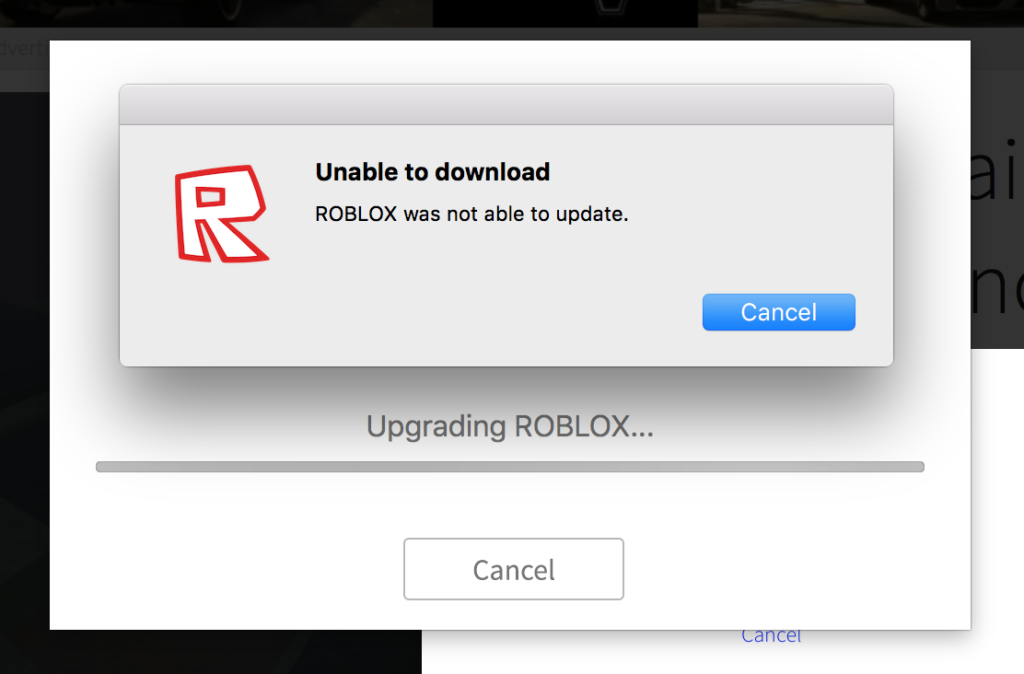 Roblox graphics on macOS looks fuzzy, hence it isn't surprising to see users questioning why it is unable to update. So if you've ever tried playing a game on Roblox via the app and you get a pop-up saying "Unable to download or ROBLOX was not able to update", then here's how to resolve the issue.
1. Restart Your Mac
When you get the error message "Roblox was not able to update" whilst trying to play a game, the first thing you will want to do before making any changes is to restart your Macbook and your Wi-Fi/Internet router. If the issue persists, then try any of the solutions below.
2. Update macOS
Assuming you are running the latest version of Roblox on an outdated macOS, then you are likely to come across the unable to update error. To resolve this issue, access your Macbook Menu by clicking on the Apple icon at the top-left corner of the screen. From here, click on System Preferences followed by Software Update and select Upgrade Now or Update Now to initiate the process.
3. Launch the Roblox Game from the Browser
When you launch Roblox from your Application folder and try to play a game only to get a pop-up with the unable to download or update error, then try opening the game from the website instead. To do this, fire up Safari or Google Chrome browser and head over to https://www.roblox.com. From here, sign in to your account, then locate the game you want to play and click the Play icon and you'll be good to go.
4. Uninstall and Reinstall Roblox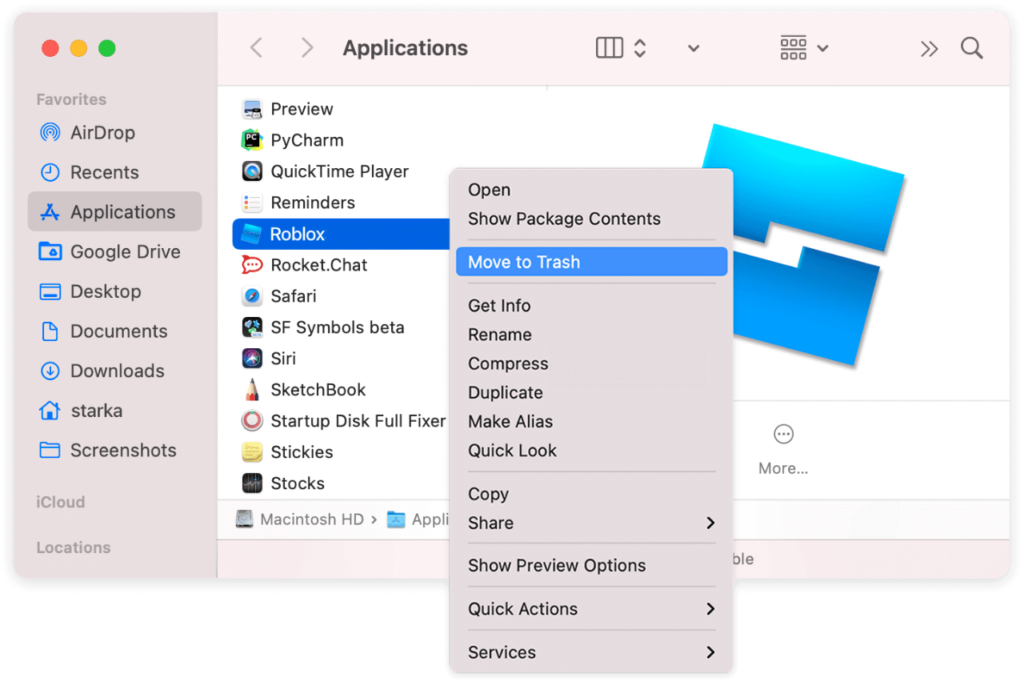 Assuming you have tried the possible fixes above and none worked, then the last resort will be to delete all the Roblox files on your Macbook and reinstall them. To do this, force quit Roblox and Roblox-related processes by holding Command + Option + ESC key or simply navigate to Applications Folder >> Utilities >> Activity Monitor.
Once this is done, jump into the Applications folder once again and locate the Roblox app. Select it and drag it to Trash, then head over to Trash and empty it. Next up, fire up the Finder on your Macbook and jump into the Go Menu followed by Go to Folder.
A window will pop-up, paste the following locations, one at a time, into the box provided and press Go to open a hidden folder.
~/Library
~/Library/Caches
~/Library/Logs
~/Library/Preferences
~/Library/WebKit
~/Library/Saved Application State
Search for Roblox remains and Trash them, then empty the Bin and you're good to go. Once this is done, reinstall Roblox on macOS using the guide found in here.
Wrapping Up
Whilst clearing Roblox settings, updating the app as an administrator or launching the game from the Dock may seem like a perfect solution, they rarely work. So the best and perhaps the ultimate way to fix the error Roblox was unable to update or download is by trying one if not all of the fixes above. Do note that if this issue is server side, then you'll need to wait until Roblox engineers fix it in the next update.