It's not easy standing out in today's video game market. You have to fight massive competition in whichever genre you're producing, you have to keep up with the highest technological and narrative standards, and you have to be able to adapt to an always fluctuating audience who can turn you into a deity or destroy you in just one night. Sure, you'll always have that small group of loyal players who'll stand by your side until the very end, but without support, that end might come faster than anyone would want or expect. This is why titles that manage to withstand the test of time deserve all the praise they can get and this article is going to be a form of praise from us.
The game we are going to talk about is Fortnite, one of the most popular MMORPG games around the world, a game that has withstood the test of time to become a brand name and managed to stick to the core idea of the game while being innovative constantly and producing new content that would, ultimately, attract new fans and keep old ones. And while we might talk about a lot of innovative aspects of Fortnite, we have decided to focus on the crossovers that Fortnite has had with other franchises in the form of various characters skins that allow you, as the player, to customize your character in a certain way. This, of course, also had some narrative implications, but we're not going to talk about that here. (We're not going to talk about the sad fact that these skins are only skins, either.) The topic of this article is going to be a list of the 15 best crossover skins that have appeared over several seasons of Fortnite, as we are going to rank them from least to most awesome, while also telling you who these characters are.
15. The Mummy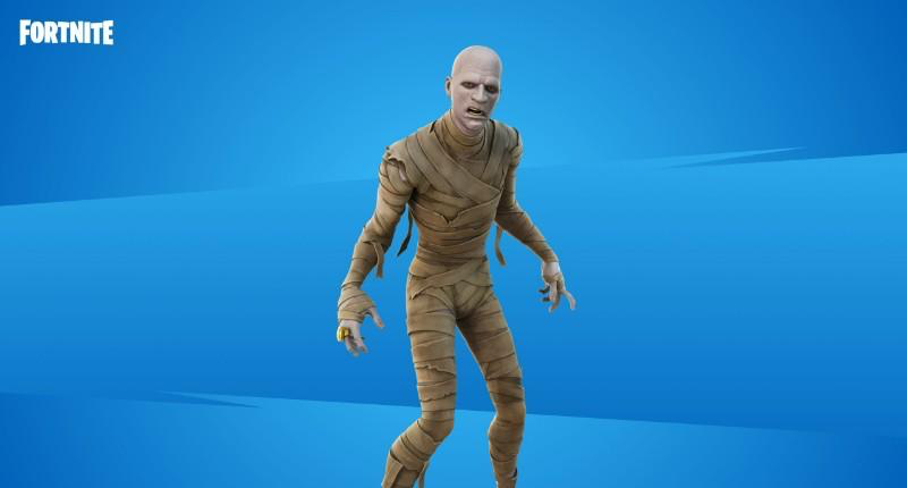 You remember the 1990s hit action movie series starring Brendan Fraser, called The Mummy? Well, despite it being a piece of history nowadays, The Mummy is still a pop-culture phenomenon and Fornite decided to add the titular character of The Mummy movies to its crossover roster. The Mummy is a very interesting addition, not only because it is a pop culture phenomenon, but also because it is a very nice and original addition to the game's crossover roster, which is why we decided to start off the list with this skin.
14. Ash Williams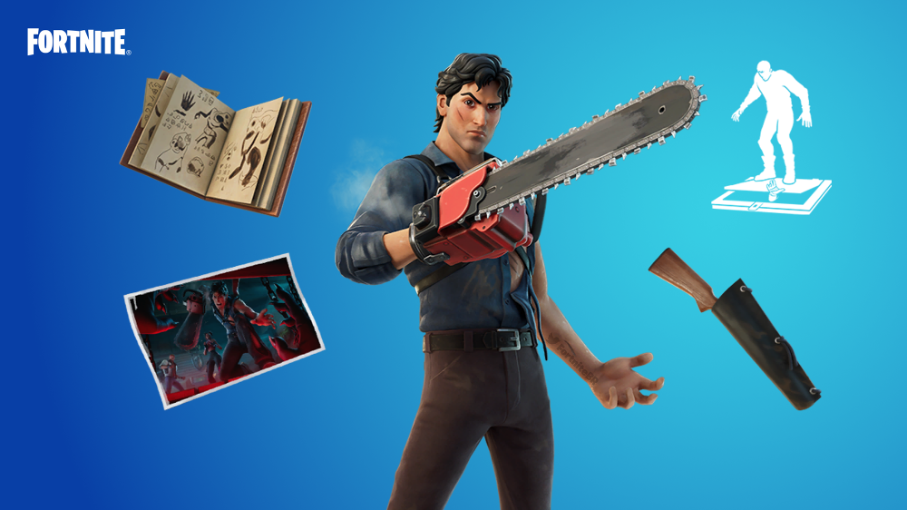 Okay, sure, The Evil Dead is a cult classic show that everyone loves, and Ash Williams is a breakout character that is responsible for the show's charm the most. With an excellent interpretation, Ash has become a pop culture icon and one of the most popular characters that the whole series has produced. It doesn't surprise us, then, that Fortnite decided to use the popularity of the character and the series to create a very realistic character skin that will give you, as the player, a very intriguing gaming experience.
13. The Flash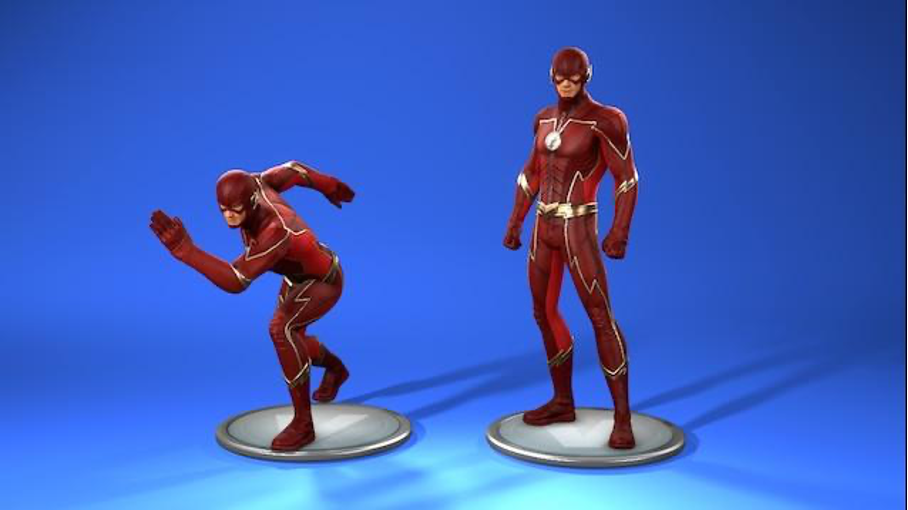 The Flash is a DC Comics superhero and a member of the Justice League. There have been several iterations of the character over the years and this has enabled Flash to become one of the most popular superheroes of the modern age. Of course, such popularity had to be reflected in other media as well, so when Fortnite started adding DC characters to its roster, The Flash was naturally one of them and, as expected, he became extremely popular and one of the most popular Fortnite crossover skins. Too bad that not all of his powers can be utilized in-game, as that would make up for an awesome brawl with the other players.
12. The Ghostbusters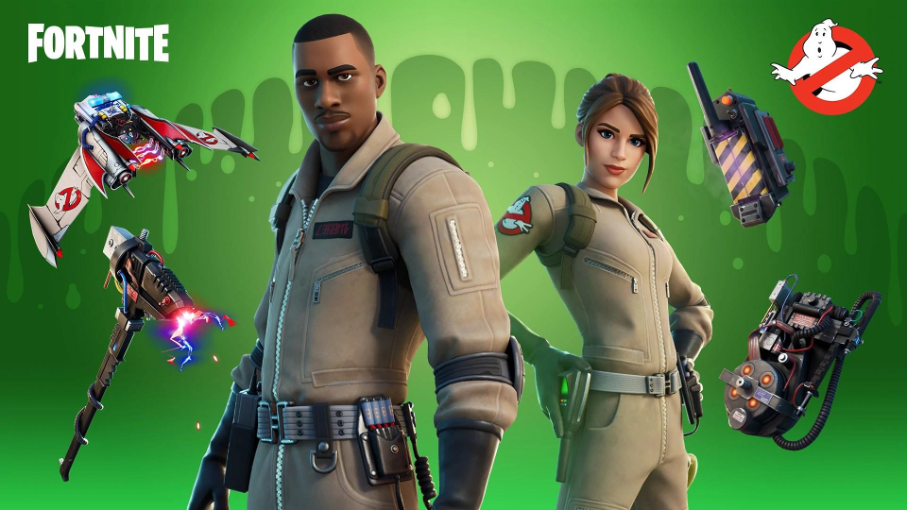 A little 1980s nostalgia brings us back to one of the most popular movies of the time, The Ghostbusters. This was a very interesting idea and the characters of Egon Spengler, Peter Venkman, Ray Stantz, and Winston Zeddmore, are now part of pop culture whether they've wanted it or not. This, of course, led to them being included in Fortnite as character skins and we can only say that they are not just one of the more popular skins, they are also one of the more interesting ones due to their unique designs and the special features of the source material.
11. Xenomorph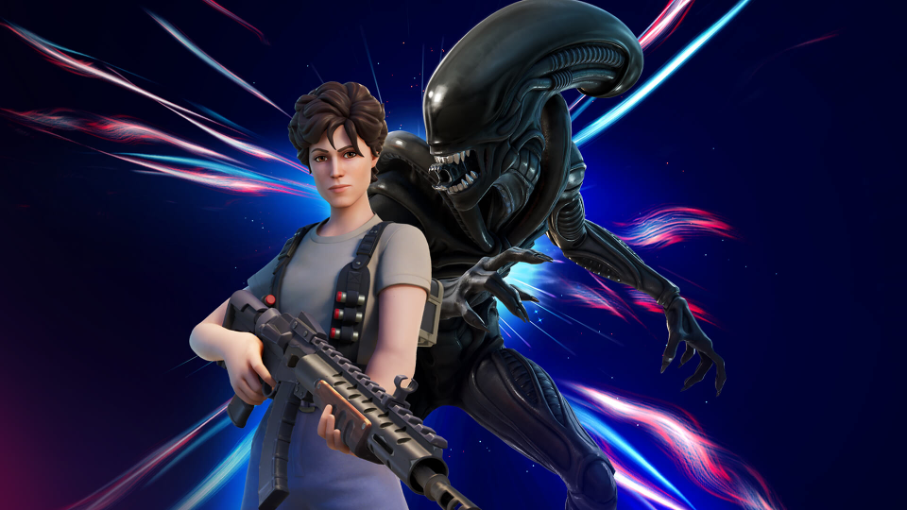 Remember when they said that in space, no one could hear you scream? Well, they were right. It's too far away for anyone to hear you, except your crewmembers as they hear your screams of horror as the Xenomorph is tearing you limb from limb. Ellen Ripley, who you can also play as in Fortnite, experienced the Xenomorph's powers and abilities first-hand and we can proudly say that Fortnite players can also get a glimpse of what the Xenomorph actually is through the crossover skin. Being one of the more popular ones, we had to list this unique skin in our article.
10. Rick Grimes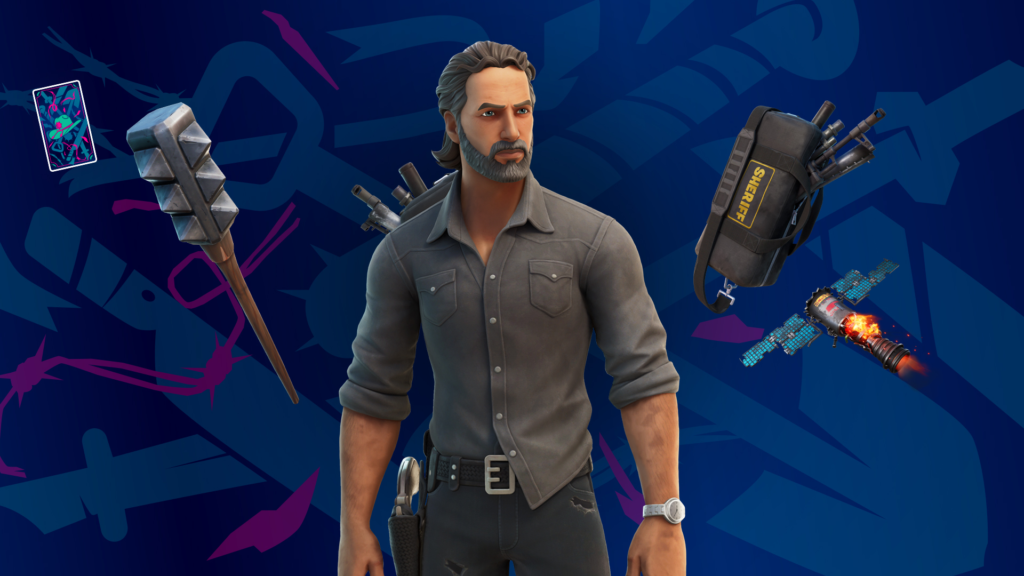 Rick Grimes is a trademark character of The Walking Dead franchise and a character who was a big fan-favorite for a crossover Fortnite skin when the game actually introduced that mechanism. A very resilient badass with a big heart, Rick Grimes was an ideal addition to the roster when he first appeared and he has been so popular since then that we have him a place on this list. If anyone deserves it, it's the gun-wielding sheriff that fights zombies; this is really relatable if you're playing an MMORPG.
9. Vi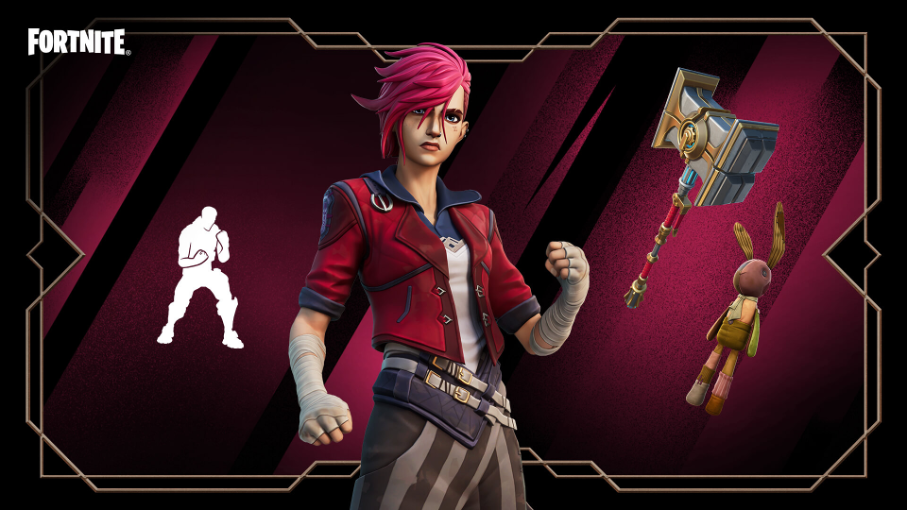 Netflix had a massive hit with the animated series Arcane, which builds on the success of League of Legends, another MMORPG that has withstood the test of time and is one of the most popular modern-day games along with Fortnite. Being good sports, the guys from League of Legends and Fortnite decided to work together rather than sabotage each other, which enabled us to see some LoL characters in Fortnite. Vi is definitely the most popular Arcane character included in the series and this crossover is one of the best examples of how collaboration between big video game productions should work and how such collaborations benefit both parties equally.
8. Marshmello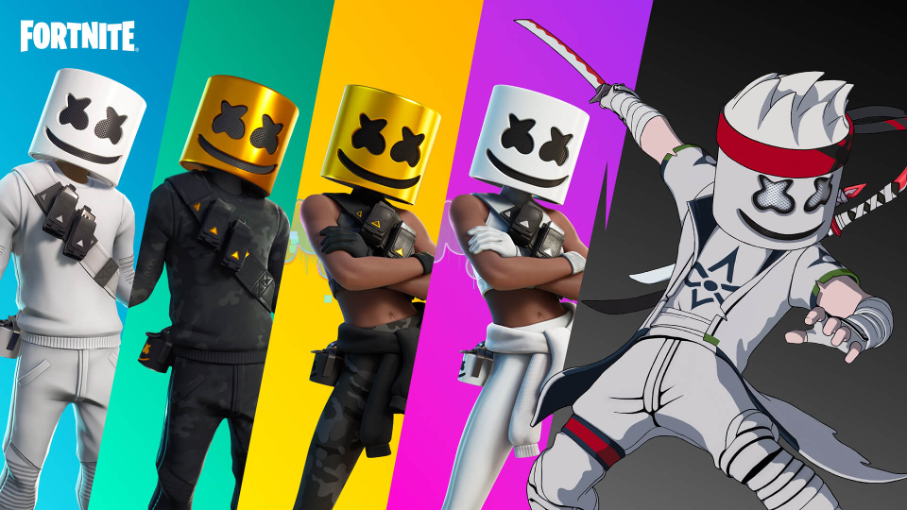 We don't actually know how this guy ended up as a crossover skin, but hey – he's been one of the most popular ones since his addition. We all know that Marshmello is a true pop culture phenomenon and that his real-life work is among the most followed around the world, but that did not seem enough to merit a Fortnite inclusion. And yet – here he is. And after trying him out, we can only say that kicking ass as Marshmello is one of the most fun experiences we had, especially because it was truly unexpected. But this goes to show that the guys behind Fortnite really know what they are doing.
7. Demogorgon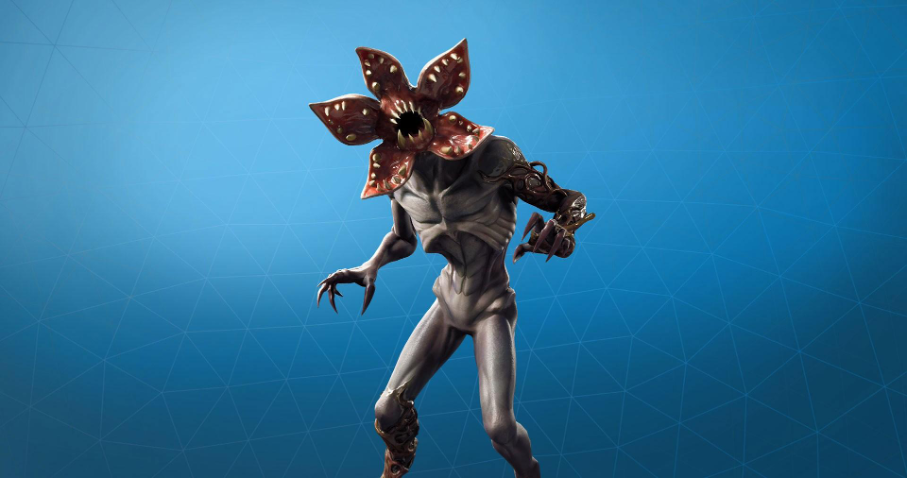 It is hard to overestimate the popularity and importance of Stranger Things for modern television. The series has helped Netflix become a household name and the characters from the series, both the heroes and the villains, have become pop culture icons that we love. Of course, of all the Stranger Things characters, the monstrous Demogorgon was the best possible addition to Fortnite and that explains why we included it on this list, as it became one of the most loved and popular crossover skins in the history of the game. And that's for the best, because such a development was wholly deserved and a great nod to the popularity of one of Netflix's best shows.
6. Batman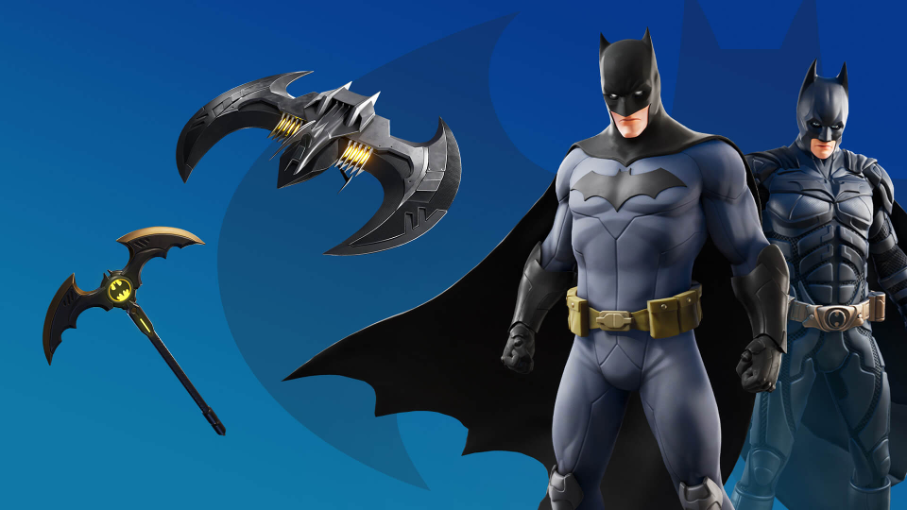 Of course, DC's Dark Knight was also a logical inclusion if you know that Fortnite decided to add DC Comics characters. Due to his lack of superpowers and an overabundance of gadgets and fighting skills, Batman was a perfect addition to the roster and has, naturally, become one of the most popular skins in the whole series. Like, who wouldn't want to play as Batman and kick ass as him? Batman is basically the embodiment of what a successful Fortnite player should be, even if you're not running after the Joker or the Penguin in Gotham City.
5. Naruto Uzumaki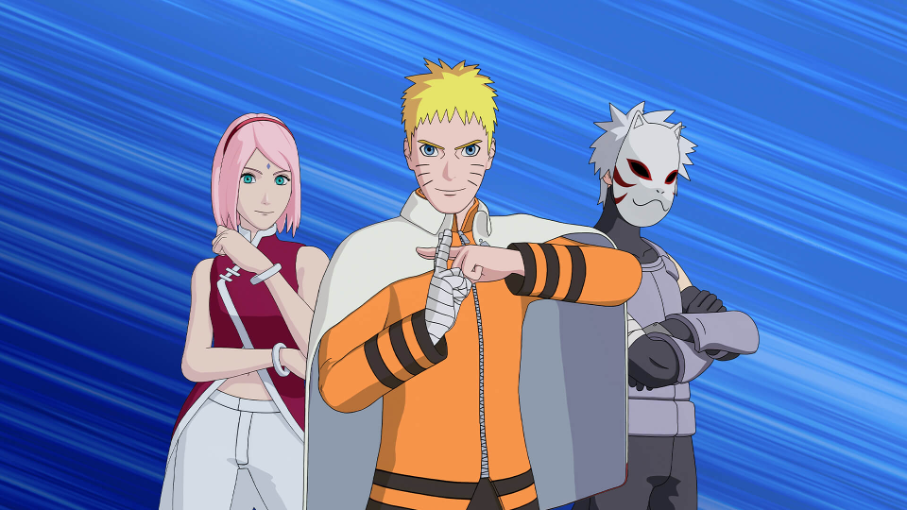 Although the Naruto franchise has given us several great skins, Naruto Uzumaki is undoubtedly the best and most famous one. The shinobi is actually the principal and titular character of Masashi Kishimoto's manga, which was adapted into a very popular anime. It is easy to deduce how a character that focuses on ninja skills is a great and natural addition to the series, despite the fact that Naruto's other powers, including his amazing multi-natured chakra abilities, are sadly not fully included and incorporated into the game. It would be awesome to battle your opponents with some of Naruto's best techniques.
4. Spider-Man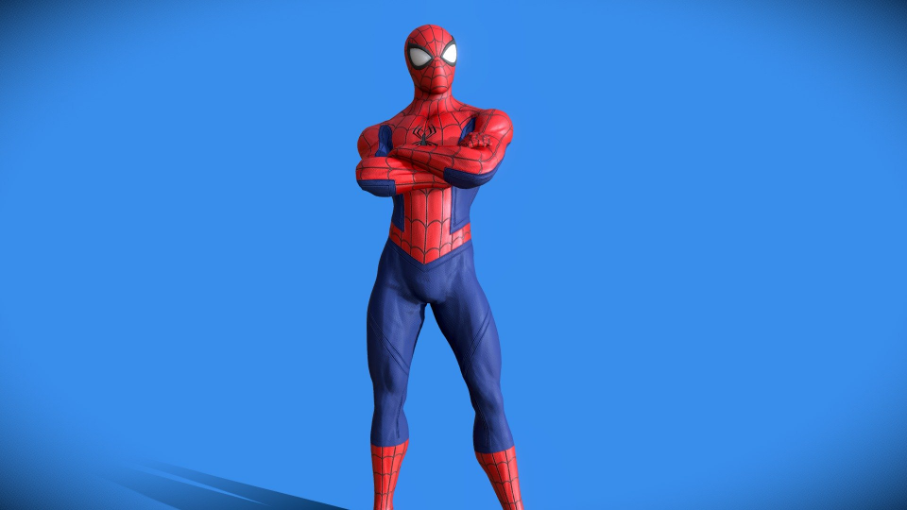 Well, you know, Spider-Man is statistically the most popular comic book superhero ever so when Fortnite announced its collaboration with Marvel to create new character skins, Spider-Man was a sure thing, despite all of the ownership rights problems with the character. Spider-Man is an extremely practical character and to be able to kick ass in Fortnite while wearing Spidey's famous red-and-blue suit is something that really puts a smile on our faces we're just happy to know that Fortnite listens to its fans and that Spider-Man is present in the game. This is why he is one of the most popular ones.
3. Son Goku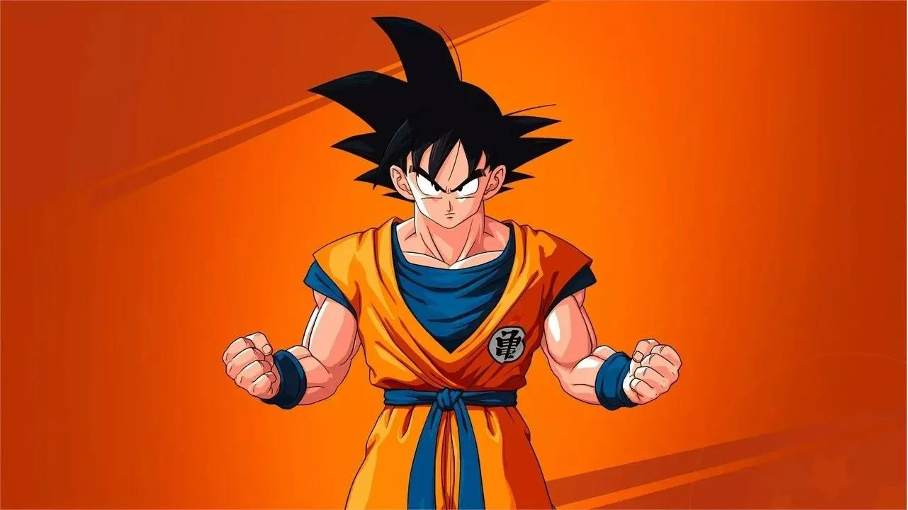 Of course, when Fortnite expanded to the anime market, it absolutely made sense that Dragon Ball characters made the cut. Dragon Ball is a series that focuses on fighting as much as any other series and the martial arts aspect is something that brilliantly fits the world of Fortnite. Of course, Son Goku is the most popular of these additions and we are overjoyed to be able to play as our Saiyan hero in one of our dearest games, which is why Goku's inclusion was a welcome addition and still remains one of the most popular ones in the history of the game.
2. Thanos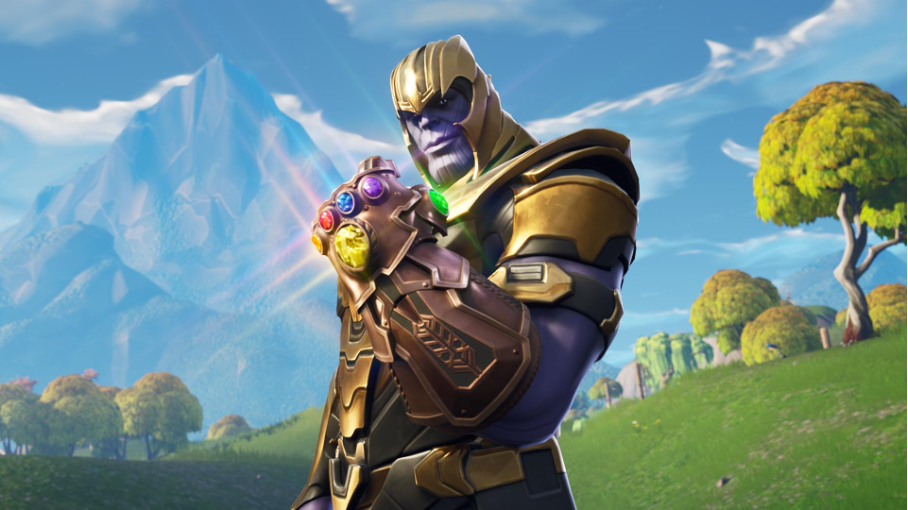 Thanos is a comic book supervillain from Marvel Comics, also known by his nickname – the Mad Titan. And while he is known as one of the most dangerous and formidable comic book supervillains – despite being a copy of DC's Darkseid – Thanos is best known as the main villain of the initial phase of the Marvel Cinematic Universe (MCU), which is why he became so notorious. When Fortnite included Marvel characters in its roster, Thanos was one of the most-anticipated characters, along with the Infinity Gauntlet, his signature weapon. This explains why Thanos is placed so high on our list of best Fortnite crossover skins.
1. Obi-Wan Kenobi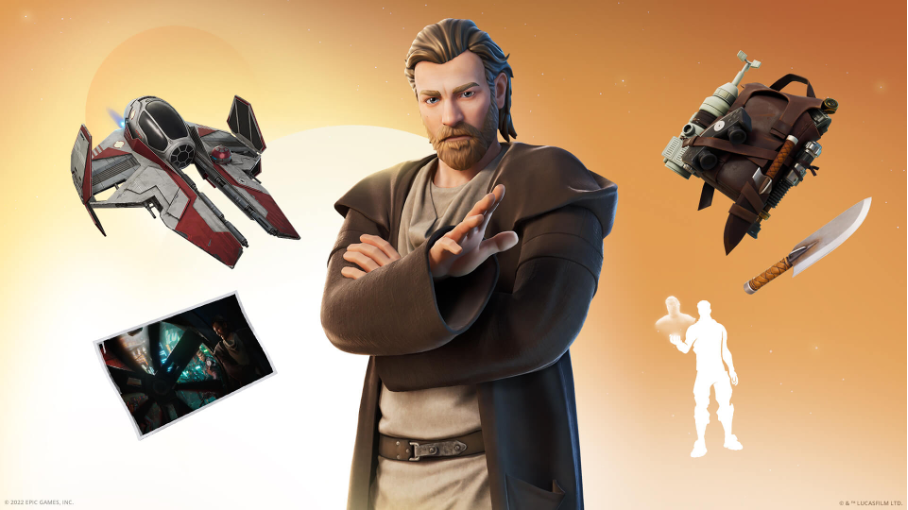 Obi-Wan Kenobi is, of course, a well-known Star Wars character whose skin was included in Fortnite not long ago, along with a bunch of other Star Wars character skins. And while we cannot state that you'll be able to do all those epic things that Obi-Wan did in the original Star Wars series, playing as him and using his signature weapon is nevertheless cool. Obi-Wan Kenobi is one of the most popular and best-known fictional characters in history, which is why it is not surprising that he has also become one of the most popular – if not the most popular – Fornite characters, and that is why we have positioned him so high on our list.