I have seen folks looking for Ikonik skin code for sale. But wait, before you spend those bucks, simply read the post below and trust me, you'll have a change of mind.
Following a partnership between Samsung and Epic Games, the company joined hands to make not one but three unique Fortnite Skins. From the "original" Galaxy Skin to Ikonik which sadly has been replaced with the Glow Skin. However, for folks uninformed, Ikonik is a Samsung Galaxy exclusive skin inspired by the Kpop star and iKON member Jung Chanwoo. It was originally made available to players who owned either the Galaxy S10, S10 plus or the S10e smartphones.
Also Checkout: The Best Fortnite Tracker Out There
But albeit passé, we do seen a lot of people looking to purchase the ever popular Fortnite Ikonik skin code. Gameflip had one on sell the other day and it was purchased almost immediately. Now, we're seeing the complete Ikonik Bundle on sell in Palicbuy and the price goes for €19.99 but trust me, you are better off saving that money. Here's why;
In a bit to tackle players who do not acquire in-game items through "legitimate" means, Epic went on a weeding spree, removing V-Bucks as well as the ever popular Ikonik skin from the lockers of players who have acquired it from third-party sellers.
The news first came from @iFireMonkey and after a day or so, several ikonik owners took to Twitter and Reddit to express their bitterness.
Depending on how you got the iKonik skin there is a chance it was removed due to you or someone else obtaining it through a 'illegal method'

Double check to make sure you still have iKonik! pic.twitter.com/026Vcvmpvl

— FireMonkey • Fortnite Intel 🎄 (@iFireMonkey) January 22, 2020
One user after expressing disappointment encouraged players not to buy any Fortnite exclusive skins from notorious sellers.
Most of the folks who purchased the Ikonik skin from illegal source and haven't had it taken away from them are already concern that it may happen and it sure will.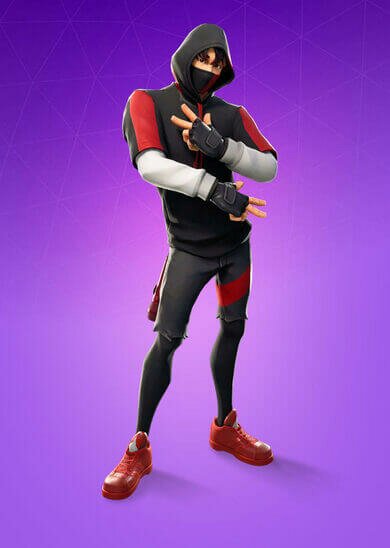 We'd know, the Ikonik skin is one of the nicest out there and even in those mask and hoodie, it can painlessly hypnotize any Fortnite player with ease. But despite looking good, despite being fancy and albeit showing off those sick dance moves and piercing eyes, the Ikonik skin isn't worth paying through the nose for.
It's just a skin and even if you buy it right now, it'd be taken away from you.