Wii U ROMs abound no doubt, but finding a reliable source to download them from can be pretty cumbersome. Hence we have decided to unravel the best place to download Nintendo Wii U ROMs for Cemu emulator.
Nintendo's Wii U gaming console got everything right, at least that is what the company thought until it met low sales. Poor marketing as well as weak line-up was among the major reasons it failed and this is probably because many Wii owners thought the Wii U was a sheer upgrade to their original console.
But put these mistakes aside and you do see that Nintendo's plan and design for the Wii U was a grand one. The company's main goal was to make the Wii U the perfect gaming system as well as an entertainment center for multimedia lovers.
Also Checkout: The Best GameCube and Wii Emulator of All Time
Its gamepad for instance was able to act as a universal remote for TV and then there is the dual-screen effects designed to offer unique gameplay experience that can't be recreated anywhere else.
However, as we bid farewell to the ill-fated Wii U console, Cemu and other notable Wii U emulators have made it extremely easy and painless to feel nostalgia. So if you're looking for the best websites to download Wii U ROMs, then we have got a slew of them below.
1. ROMsForever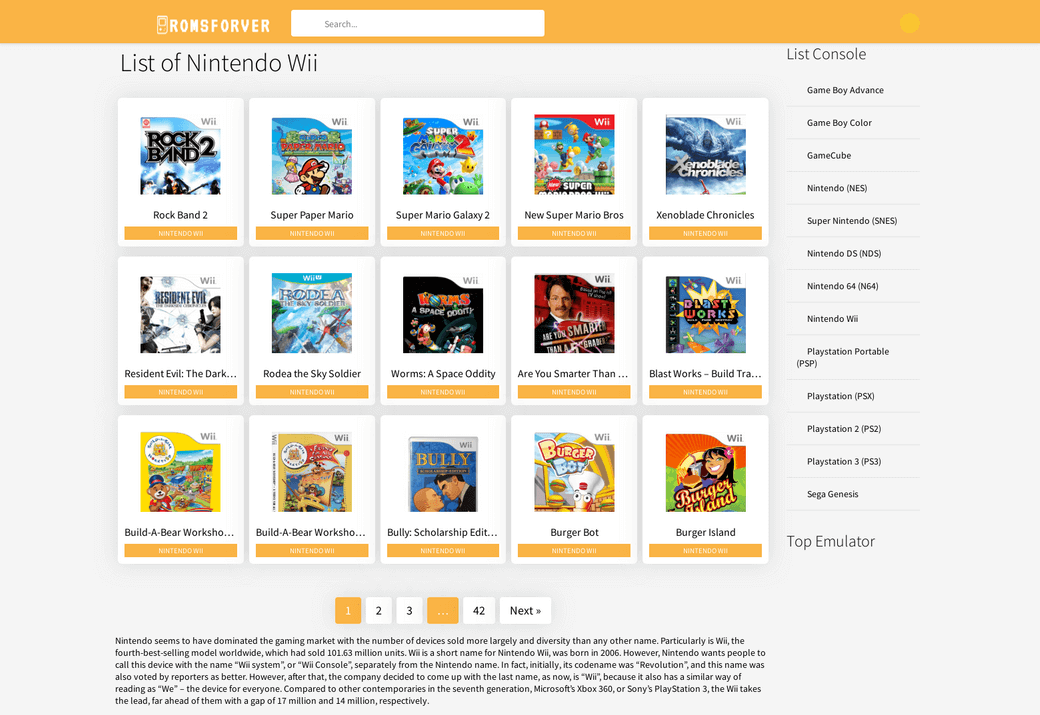 We kick-off with ROMsForever, one of the best website that offers a colossal number of popular ROMs that can be downloaded for free. Aside from Sega, Sony's PlayStation and Microsoft's Xbox console, you'll find a slew of ROMs for almost every Nintendo console out there.
From Nintendo DS to Gamecube, 3DS, NES and Game Boy Color, then down to N64, Wii and most importantly the Wii U. One of the site's many features is how classic the user interface looks and its navigation system is pretty straightforward.
From the homepage, you'd see a list of newly added Wii U ROMs with direct download links. There aren't any pop-up ad on ROMsForever and users can easily download ROMs from the platform without registration.
Visit ROMsForever.co
2. GameWii
Portal ROMs is dead and just as we're about to mourn the shutdown of one of the most popular torrent site for free ROMs and ISOs especially Nintendo stuffs such as Wii, Wii U and no-intro 3DS, GameWii spawned and it's now the safest place to download Nintendo Wii U ROMs.
Unlike ROMsForever, GameWii isn't without pop up but they are hardly intrusive (I.e if you can close the ad tab once opened). Aside from Wii U and 3DS ROMs, you will also find a slew of Nintendo Switch ROMs on the platform.
Aside from the pop up ads which is explainable, another downside we've discovered so far on GameWii is that it doesn't offer direct download links. Hence users will need to solve some captcha prior to downloading any ROM uploaded on Google Drive from the site.
Visit GameWill.net
3. Romstorage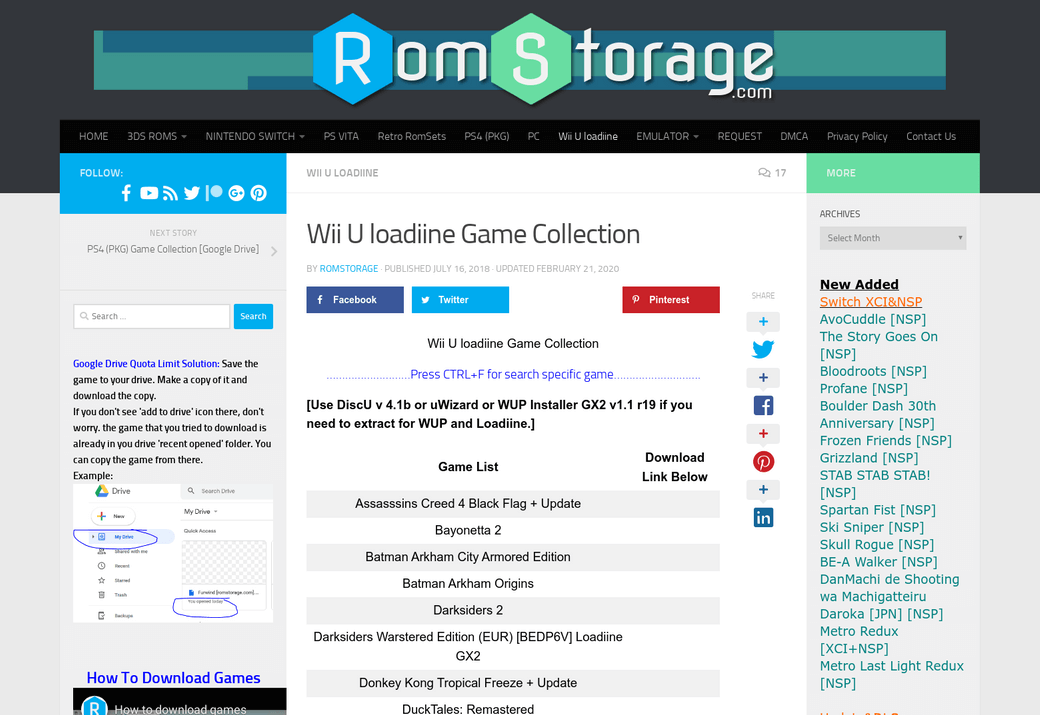 Romstorage shamelessly pouts itself as "gamer's heaven" and it's a pretty good site for downloading ROMs and ISOs meant for newer consoles. For one thing, you will surely fancy the site's friendly UI – provided you can forgive the intrusive ads.
3DS, Nintendo Switch, PS4 PS Vita and PC ROMs aside, Romstorage brings a dedicated section that once accessed unveils a sheer amount of Wii U game collection. From Assassin Creed 4 Black Flag to Bayonetta 2, then there is Bauman Arkham City/Origins, Darksiders and more.
Its Wii U loadline game collection contains list of several AAA titles that boasts of HD graphics and they can be easily downloaded without paying a single dime.
Visit Romstorage.com
4. RomToHome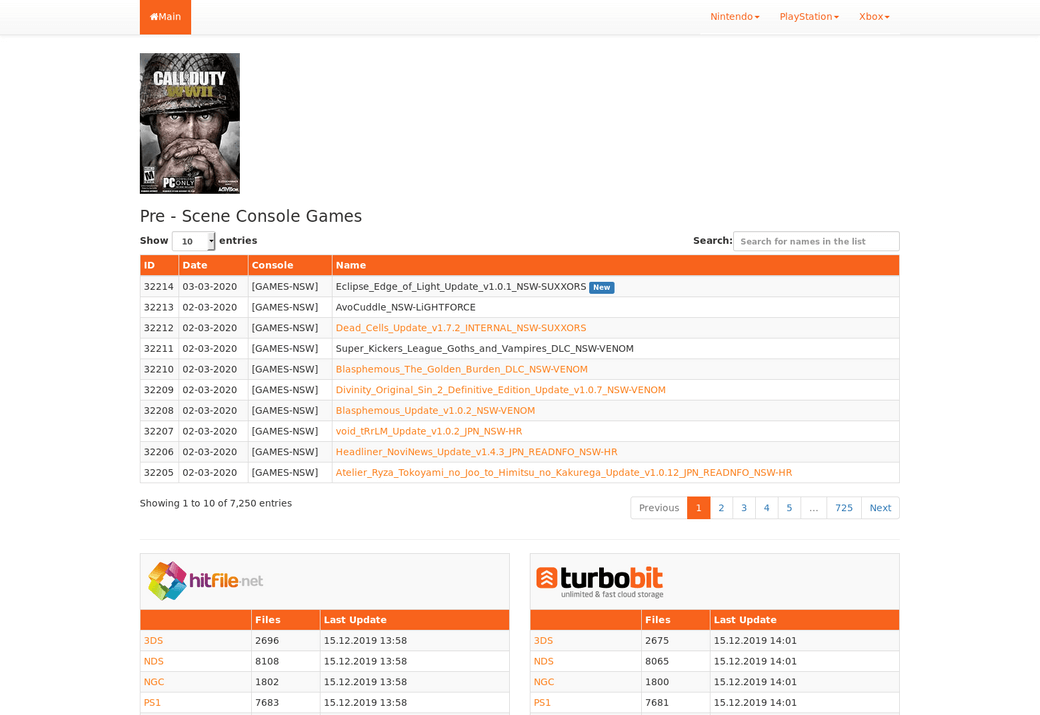 RomToHome was specifically created by a die-hard Nintendo fan and barely 1 year of being active, it has amassed a slew of visitors. For folks unaware, RomToHome is one of the fast rising platform that offers several game ROMs for various consoles.
The site hosts a total of 901 Wii U ROMs as well as thousands of Wii titles. Its only downside is perhaps the download limit unfortunately clocked at 50kb/s. But you can make do with this, since it's completely free to use.
Visit RomToHome.com
Grab the Full Set of Wii U ROMs
Assuming you're looking to download the full set of Nintendo Wii U ROMs without going through the above listed sites, then you can easily do so from here (removed). The list contains over 50 Wii U games that can be downloaded for free and instantly. Do check it out.