Altitorture script abound. So if you are looking to get hacks such as Instant Win, Ice Immune, Bypass Cops, and more, here's all the Roblox Altitorture script to utilise right now.
Similar to Tower of Hell, Altitorture is undoubtedly one of the most unforgiving 3D experiences on Roblox. Its gameplay basically tasks players with climbing their way out of a deep pit, but the fun part is that they get to pair up with a friend to do so.
In Altitorture, players initially start out by going up to someone they'd like to pair up with. From here, they can press the Request Rope button, and once this is reciprocated, the fun begins.
Also Checkout: Punch a Anime Script
For one thing, Altitourture is an adventure-packed game that aims to test a player's teamwork and coordination. Learning how to use the attached elastic rope is one thing, and overcoming the colossal number of challenges that lie beneath the pit is another.
This is where our torture script comes into play. So assuming you're among the 30,000 active players, chances are you're looking to make it to the top. If that's the case, below is all the Roblox Altitorture script to execute right now.
Altitorture Script
With over 51 million visits garnered so far, Altitorture is arguably popular. So if you are looking to simplify your gameplay by enabling hacks such as Instant Win, Ice Immune, Bypass Cops, and more, here's all the Roblox Altitorture script to make use of.
Script 1
loadstring(game:HttpGet("https://github.com/KhSaeed90/Roblox/raw/workspace/14086581572"))()
How to Execute Scripts in Altitorture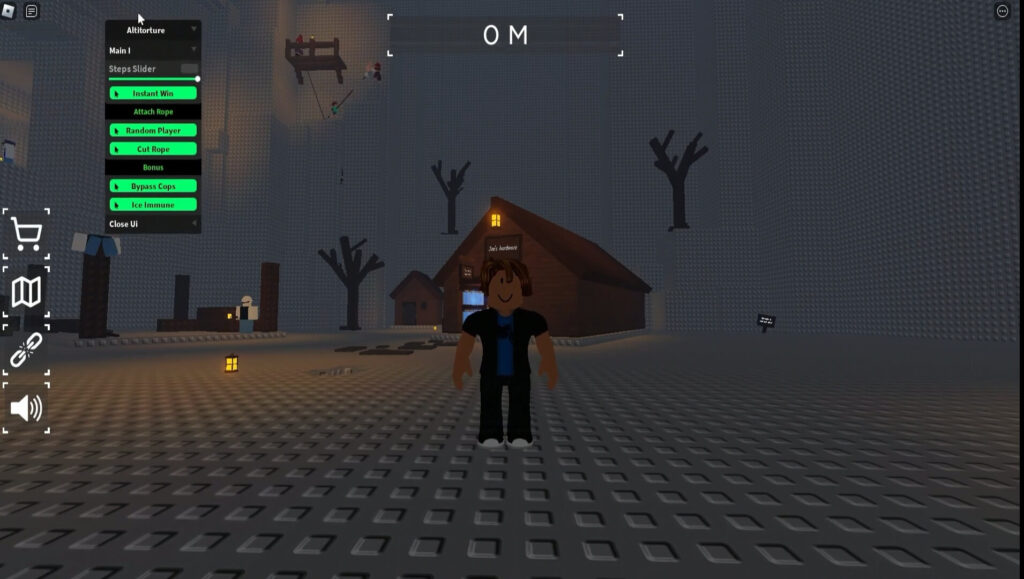 Prior to executing scripts in Altitorture, one will need to employ the services of a reliable Roblox exploit. From Krnl, Fluxus, Synapse X, and more, there are a plethora of them.
So assuming you do not have one downloaded yet, simply jump into our previous post detailing the best Roblox script executor and/or exploit and find yourself something that works.
Once installed, go ahead and jump into Roblox, then look up and click to open Altitorture as well as the downloaded exploit. Next up, copy and paste any of the Altitorture scripts listed above into the box found within the executor.
Once done, click on Attach, followed by the Execute button, and the script GUI will pop up. Now go ahead and enable the hacks you prefer.