Anime Sword Simulator Script galore. So if you are looking to unlock gamepasses or to get hacks such as auto farm and more, then here's the best scripts for Roblox Anime Sword Simulator.
There are a plethora of fast-growing games on Roblox and one such title we recommend trying out is Anime Sword Simulator, a fighting game developed by Gamers A+ for the Roblox platform.
Also Checkout: Roblox Mining Simulator 2 Script
Its gameplay task players to choose their favourite heroes and explore a huge world battling foes with the goal to become the most powerful fighter alive.
Now assuming you are looking to get infinite energy and boost or to get rebirths for gems, then here's a list of all the active Roblox Anime Sword Simulator script to utilize right now.
Anime Sword Simulator Script
Despite debuting this year, Anime Sword Simulator sees over 2,100 active players daily. So if you are looking to get hacks such as auto farm or to unlock all gamepasses, then here's the best Anime Sword Simulator Script to utilize right now.
Script 1
loadstring(game:HttpGet("https://raw.githubusercontent.com/borntodiekuv/KeybrewHub/main/Main"))()
Script 2
Script 3
loadstring(game:HttpGet('https://pastebin.com/raw/GpBJDgDc'))()
How to Execute Scripts in Anime Sword Simulator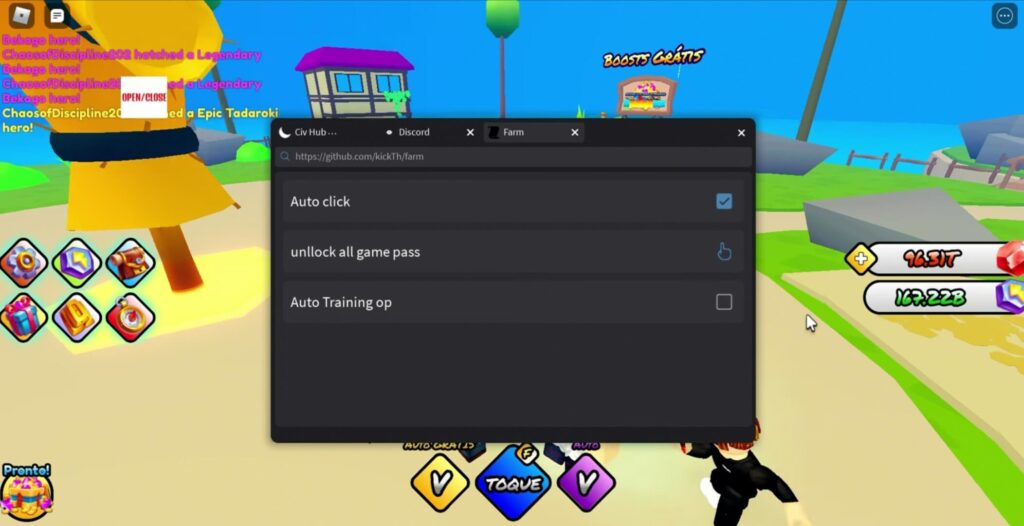 Before executing scripts in a game on Roblox, one will need to employ the services of a reliable Roblox exploit. From Krnl, Fluxus, Synapse X and more, there are a plethora of them.
So assuming you do not have one downloaded yet, simply jump into our previous post detailing the best Roblox script executor and/or exploit and find yourself something that works.
Once installed, simply go ahead and jump into Roblox, then fire up Anime Sword Simulator as well as the downloaded exploit. Next up, copy and paste any of the scripts listed above into the box found within the executor.
Once done, click on the Inject/Attach button followed by Execute and the script GUI will pop-up. Now go ahead and enable the hacks you prefer.