Project JoJo Script galore. So If you're looking to get Infinite money and more, then here's all the active Roblox Project JoJo script to utilize right now.
Slapped under the fighting genre on Roblox, Project JoJo is arguably one of the best games to play right now. It was specifically created by the development group of the same name and is based on the popular anime series JoJo's Bizarre Adventure.
Its gameplay task players to obtain strong spiritual powers known as Stands and with this ability, they can easily fight gangs for in-game resources.
Also Checkout: Roblox Notoriety Script
The concept itself is pretty interesting and you are really going to fancy it. For one thing, Project JoJo has come to stay. The game since launch has amassed over 150 million visits with up 100 active players.
Now assuming you're looking to up your gameplay or to gain unfair advantage over your opponent, then here's a list of all the currently active scripts for Roblox Project JoJo.
Project JoJo Script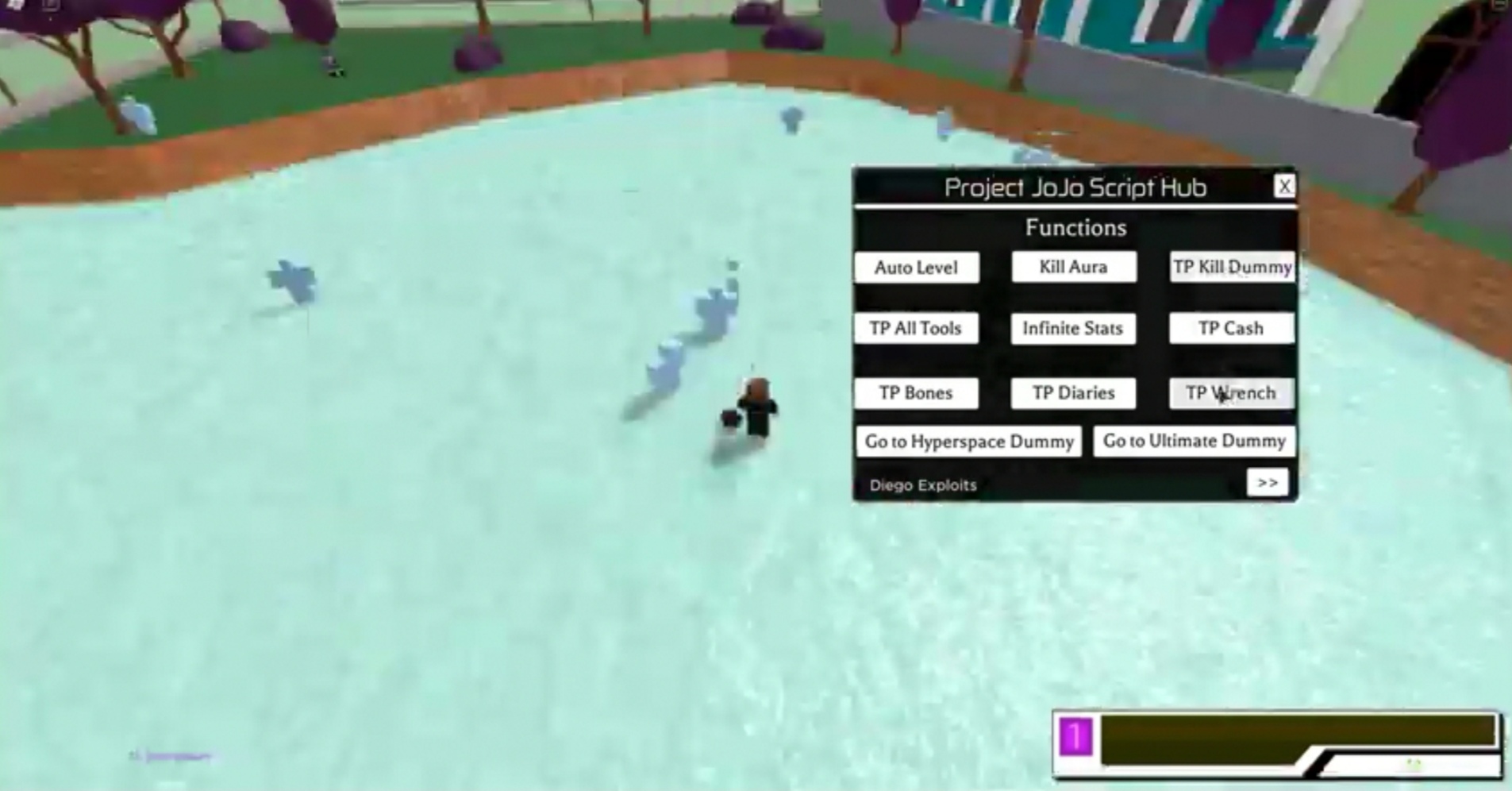 There are a plethora of Project JoJo Script out there on the web but it's quite unfortunate that most of them are outdated. Fortunately, we found some scripts that work and they're fully featured. So if you're looking to get hacks such as infinite stats, kill aura and more, then here's the best and currently active Roblox Project JoJo Scripts to utilize right now.
Script 1
This script comes with the following features; Auto Level, Kill Aura, TP Kill Dummy, TP All Tools, Infinite Stats, TP Cash, TP Bones, TP Diaries, TP Wrench, Go to Hyperspace Dummy and Go to Ultimate Dummy.
Get it from here
Script 2
This script comes with the following features; Kill Boss, Money Farm, Level Farm, Worth Farm, Stand Farm, Boss Alert and more.
Get it from here
How to Execute Project JoJo Script
Prior to executing scripts in a game on Roblox, one will need to employ the services of a reliable Roblox exploit. From Krnl, Fluxus, Synapse X and more, there are a plethora of them.
So assuming you do not have one downloaded yet, simply jump into our previous post detailing the best Roblox script executor and/or exploit and find yourself something that works.
Once installed, go ahead and jump into Roblox, then fire up Project JoJo as well as the downloaded exploit. Next up, copy and paste any of the scripts found within the URL above into the box visible within the executor.
Once done, click on Attach followed by Execute and the script GUI will pop-up. Now go ahead and enable the hacks you prefer.