Virtual Reality is certainly the next big thing and its aim is to change the way we play video games. When you fit a PSVR headset on, it simulates an experience that's completely different from the world we live in. You do find yourself defusing bombs in war zones, gunning down zombies and exploring surreal environments.
Also Read: The Best Dance Games Of All Time
The PlayStation VR technology although in its infancy might not compete with the likes of Oculus Rift, HTC Vive and Lenovo Mirage Solo but it is ubiquitous and fundamentally entertaining. So if you are ready to jump into another universe for a massive adventure, then here are the best PS4 VR games you should play.
1. Superhot VR
Featuring a minimalist art style where enemies are 'depicted' in red wielding black weapons in a 'white' backgroud, Superhot is 'arguably' the best PS4 VR game out there. But unlike traditional first-person shooters, time progresses in the game only when player moves. This is essential if you are looking to alter enemy actions by avoiding the path of their bullets and accessing their current situations. So you'd need to act appropriately, take out hostile attackers and equip their weapons.
Buy From PlayStation Store ($25)
2. The Elder Scrolls V: Skyrim VR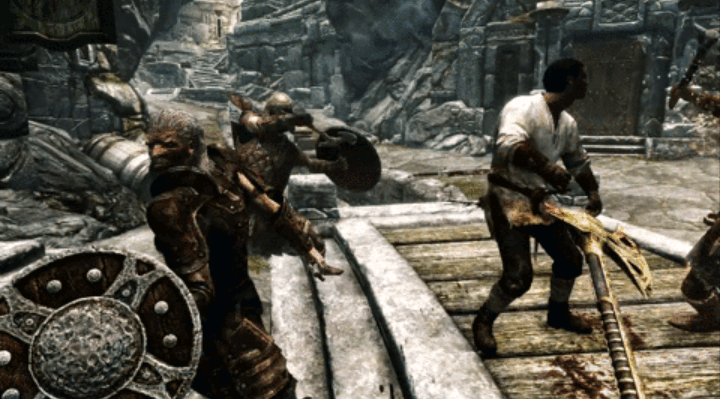 Bethesda's fantasy role-playing game Skyrim was already great normally, but with a VR port will it be any better? Well there isn't any difference aside from the mechanics. The story is same as the original, same outdated graphics and clumsy characters. But if you can forgive this quirks, you'd be left with a magnificent RPG that has all the fun, freedom and frolics. The controls are realistic and intuitive and it makes sense especially when you loot.
Buy From PlayStation Store ($60)
3. Resident Evil 7: Biohard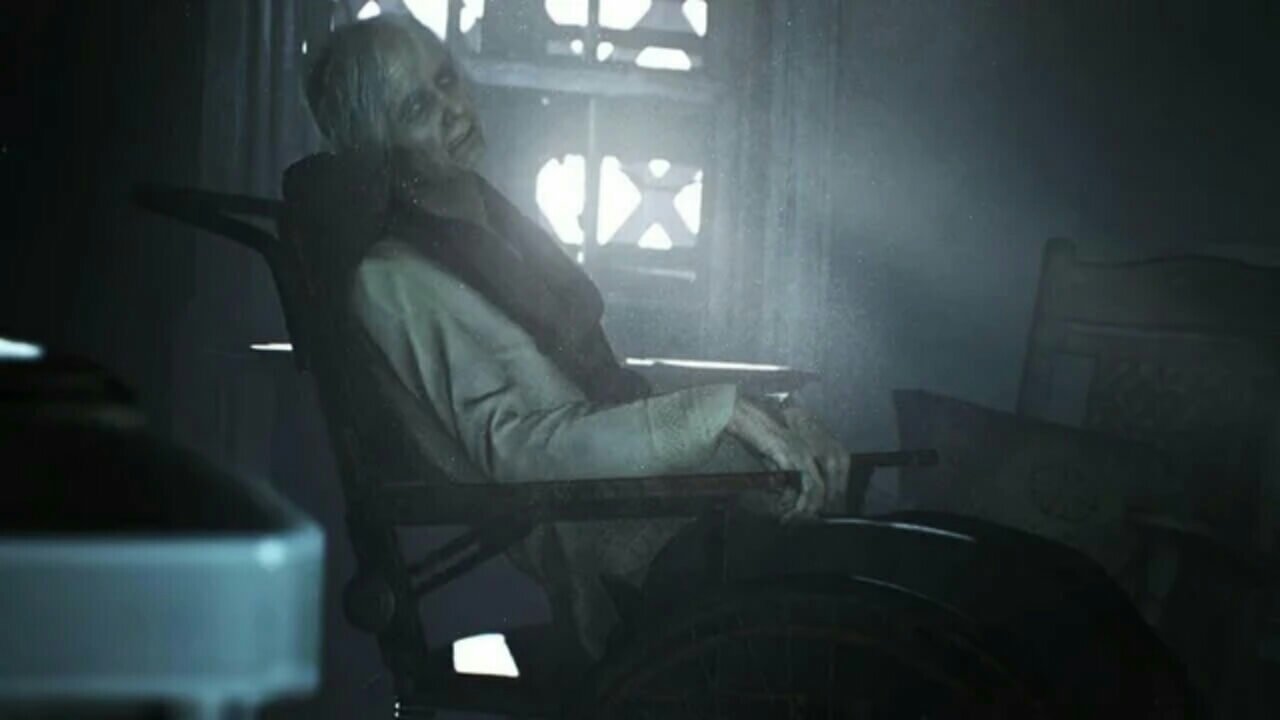 The moment I saw RE7 on PSVR, I was thrilled. But there's one thing that left me sad and that is the fact that the horror experience was compromised. The visuals for instance got significantly scaled back compared to what I was used to on PS4, but even though I didn't get the chills from the bloods and insects crawling round the room, I still won't deny the fact that it's one of the scariest VR game out there.
Buy From PlayStation Store ($20)
4. Wipeout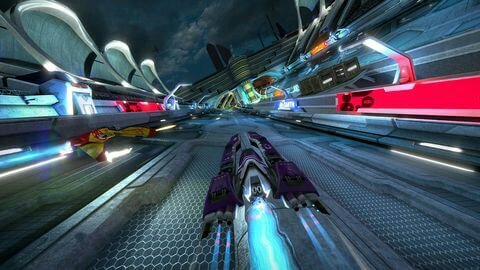 Wipeout Omega Collection was actually the reason why I bought PlayStation's VR headset. The hype of how stunning, dreamily and easy the game is got me, and it was certainly a buck spent well. For those living under a rock, wipeout is a futuristic racing game that originally debuted in the 90's. The gameplay involves piloting a craft and racing against competitors on several tracks while collecting weapons and power-ups. The head motion is pretty immersive, you'd love to give it a try.
Buy From PlayStation Store ($20)
5. Firewall: Zero Hour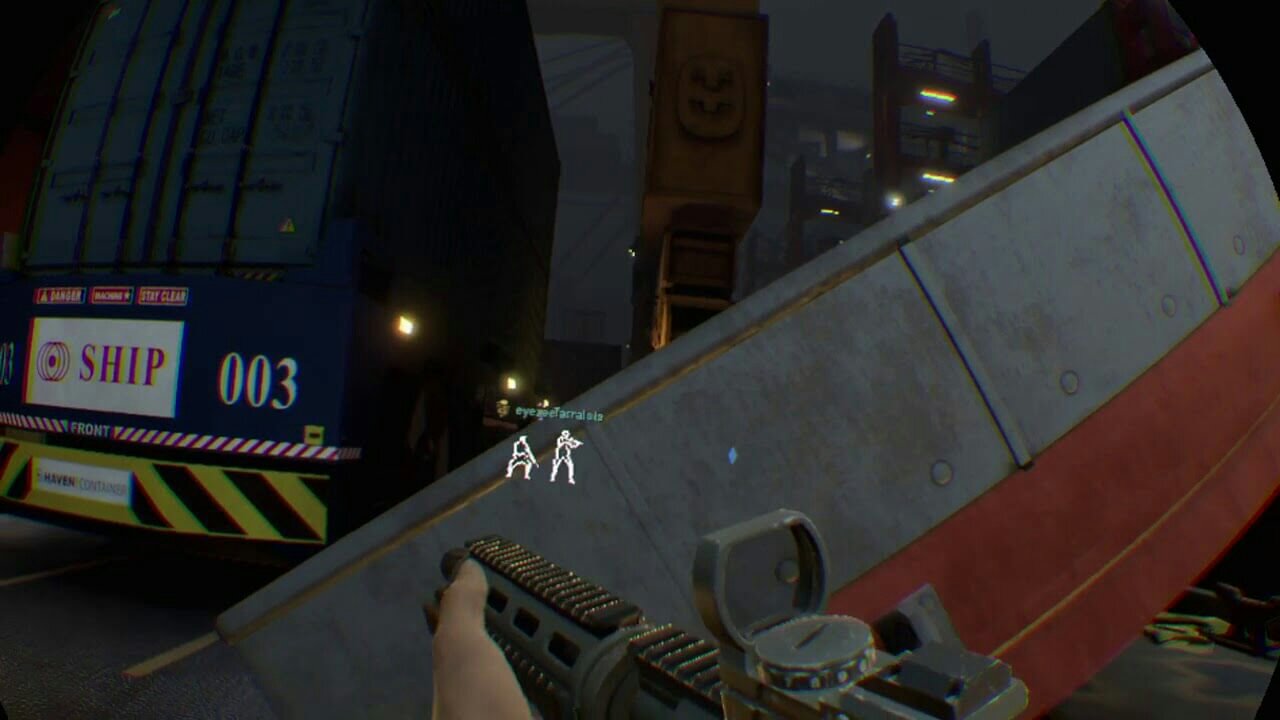 The fact that Firewall Zero Hour is PSVR exclusive makes it a complete game changer and the more reason why you should get one. The game is basically an online VR shooter where players take on contracts from agents known as mother and father. The latter are mainly tasked with defending firewalls and protecting laptops from being hacked by the attacking team. Firewall zero hour tactical action gets good as it goes and there are a lot of customizable weapon loadout.
Buy From PlayStation Store ($20)
6. Astro Bot Rescue Mission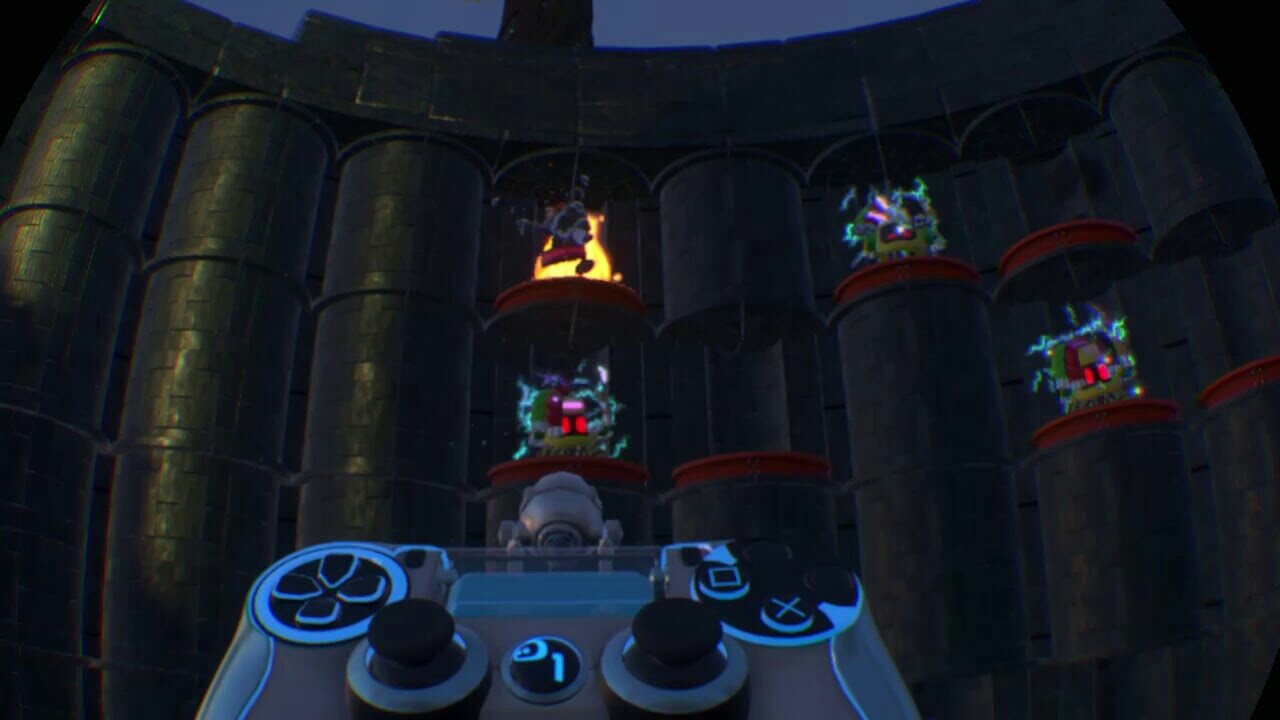 Astro Bot is yet another PlayStation VR exclusive and it's probably Sony's way of delighting its users. The game begins with you in charge of a robot utilising the DualShock 4 controller. Your main goal is to rescue eight (8) robots in each level, but the path to success certainly won't be smooth since you will be encountering enemies and powerful bosses. Jump, charge, hover and punch your way to success.
Buy From PlayStation Store ($20)
7. Beat Saber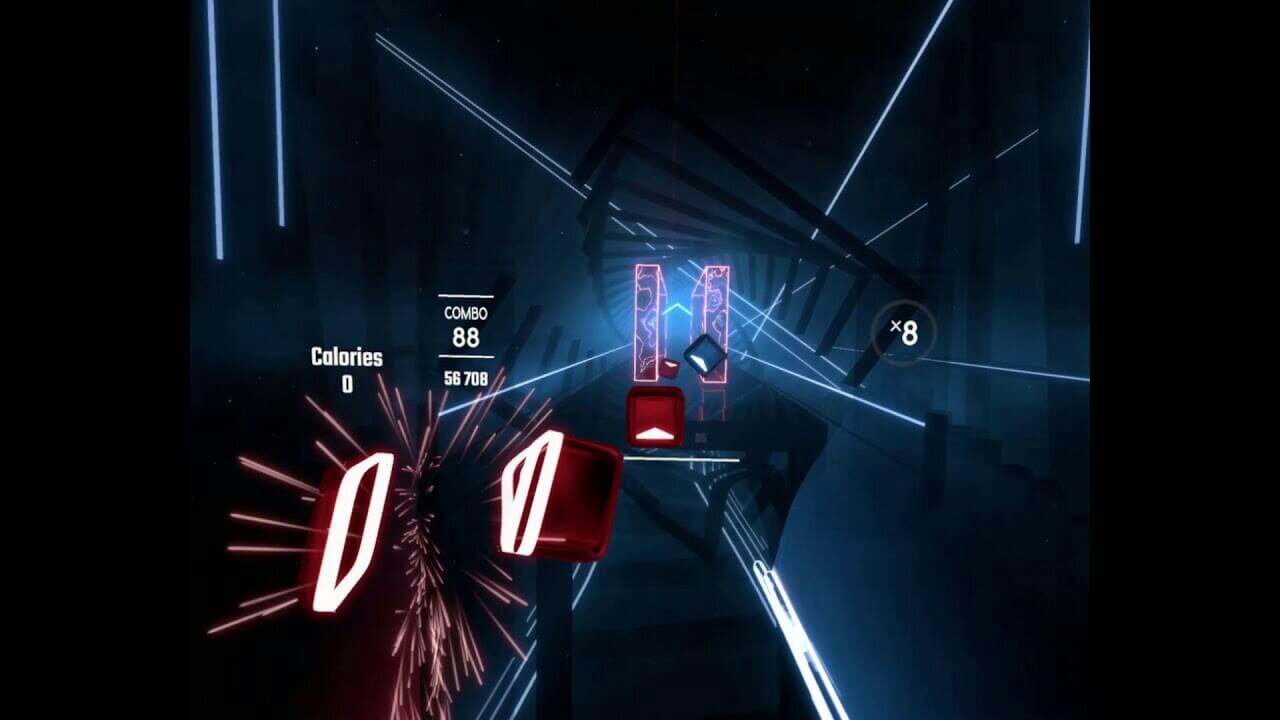 All guns and no music makes Jenny a dull girl. I've a slew of PS4 VR games here, and Beat Saber is one of them. I'd think the game is inspired by Fruit Ninja, but it's way better. Players are tasked with utilzing sabers to slash blocks representing musical beats and this in turn creates wonderful melody. Beat Saber makes people look like they are trying to survive from a large swarm of bees and it's hilarious. Go try it out, it's the best VR rhythm game out there.
Buy From PlayStation Store ($30)
8. The Persistence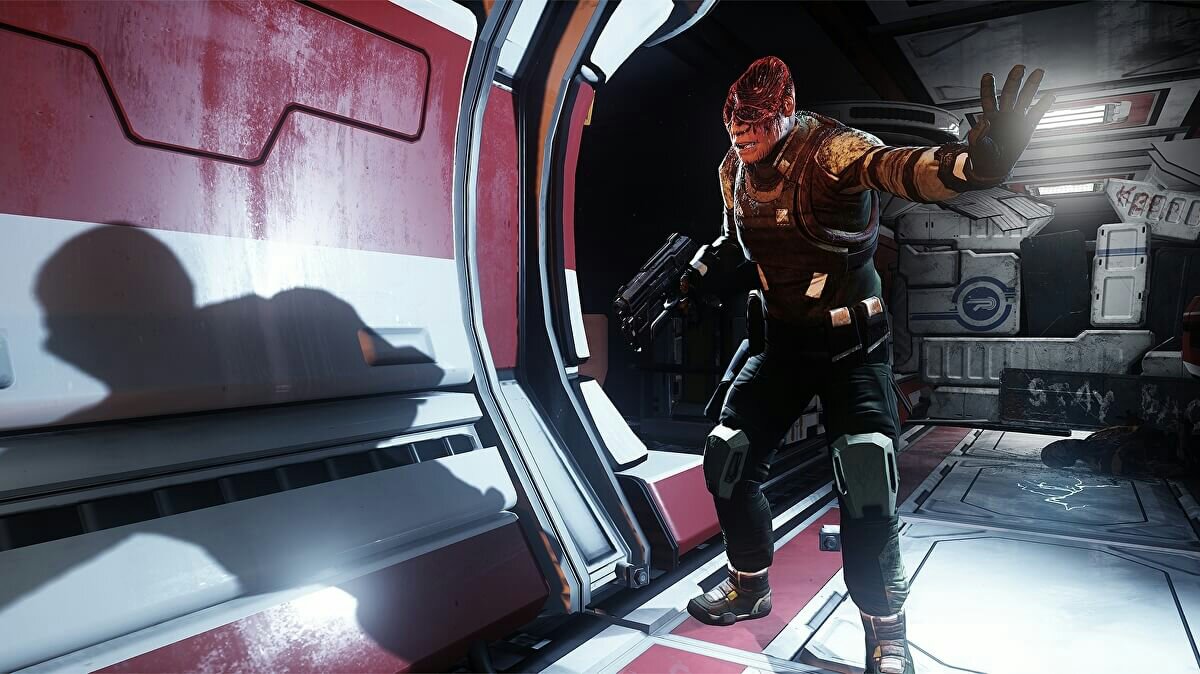 Similar to RE7, Persistence is one hell of a scary VR game. It's a mix of Dead Space with a little alien isolation. For what it's worth, the persistence is set aboard a spaceship caught in a black hole with crew mutated into horrific and murderous aberrations. As the protagonist, your task will solely be to save the ship and make it back to earth. The Persistence although short, brings a roguelike element that's awesome and it's aimed at stealth horror gamers.

Buy From PlayStation Store ($30)
9. Ace Combat 7: Skies Unknown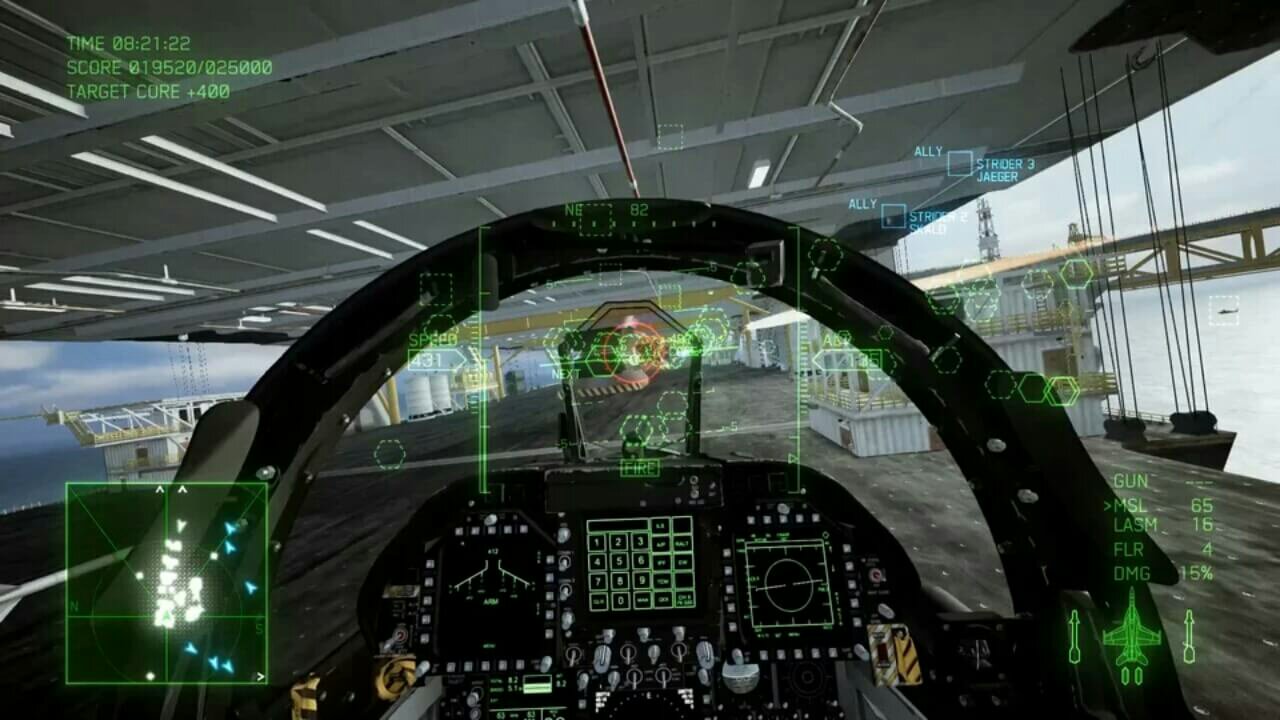 Ultrawings is great no doubt, but it just doesn't make me feel like flying. With that said, you may have guessed the VR game that does. The name is Ace Combat 7, Bandai Namco's flight action game that surprisingly ditched its realistic flight model in favor of a faster arcade-style gameplay. During gameplay, players are tasked with completing various objectives by destroying air and surface targets. On PSVR, Ace Combat 7 offers exclusive missions that makes the game worth playing.
Buy From PlayStation ($47.95)
10. Moss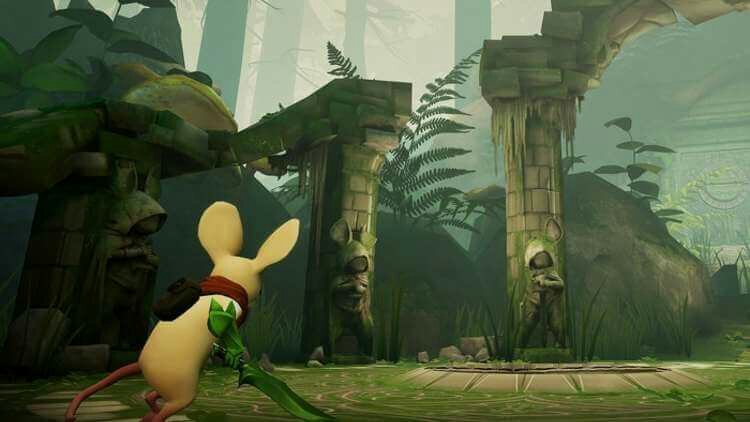 I am this close to performing magic in real life and that is all thanks to Moss. It is a virtual reality adventure game that can be played in first-person and third-person perspectives. Primarily focused on puzzle solving, Moss tells a story of Quill, a young mouse whose kingdom was overthrown by a fire-breathing snake called Sarffog. As the player, your task will be to guide the victim on an adventure in a fantasy land with the hope to defeat the villain. Moss is definitely one hell of a PS4 VR game.
Buy From PlayStation Store ($30)
Wrapping Up
If time is to permit, I would've taken it upon myself to make the lists twenty. But aside from the VR games we listed above, we do recommend you try the following; I Expect You Die, Star Trek Bridge Crew and the upcoming No Mans Sky VR game. Job Simulator is good too. So go on ahead and buy all of the aforementioned PS4 VR games. They're worth every penny spent.