Blooket cheats are updated regularly. So if you are looking for something that works, here are the newest Blooket cheats updates to utilise right now.
Blooket is an educational platform. One in which teachers create an account followed by various types of games such as quizzes, flashcards, or challenges, then input questions, answer choices, and other relevant content, including images, to tailor the game to the subject they are teaching. From here, they can share the game codes or links with their students to invite them to join.
Also Checkout: Blooket Hacks
As the student, you will have to participate in the learning activities by answering questions, solving challenges, and completing tasks based on the game type selected by the teacher. Points are rewarded for correct answers, and students can also compete against each other in real-time.
Albeit addictive, some Blooket activities may be more challenging than others and can be difficult, especially when you have zero familiarity with the subject matter. This is where Blooket cheats come into play. So if you are looking to simplify your gaming experience, here are the best and regularly updated Blooket cheats to utilise right now.
Blooket Cheats
In addition to Blooks, which can be used to unlock new content, customise your games, and personalise your experience on the platform, Blooket also offers Boosts, which serve as power-ups that can give you advantages during games, like revealing correct answers or increasing your chances of winning.
These resources, despite being able to enhance your gameplay and engagement, can be earned by playing games and participating in various activities on the platform; however, if you are looking to nab them without grinding, here's a newly updated Blooket Cheat to utilise right now.
Getting Started
To get this one going, head over to https://github.com and create an account or sign in if you already have one. Next up, look up Blooket cheats using the search bar at the top and select the one created by the developer 05konz. Alternatively, you can use the GitHub link below to access Konz's Blooket Cheats page directly.
https://github.com/05Konz/Blooket-Cheats/tree/main
Once in there, click on the "cheats" folder followed by gui.js and copy all the codes in the text box into your clipboard.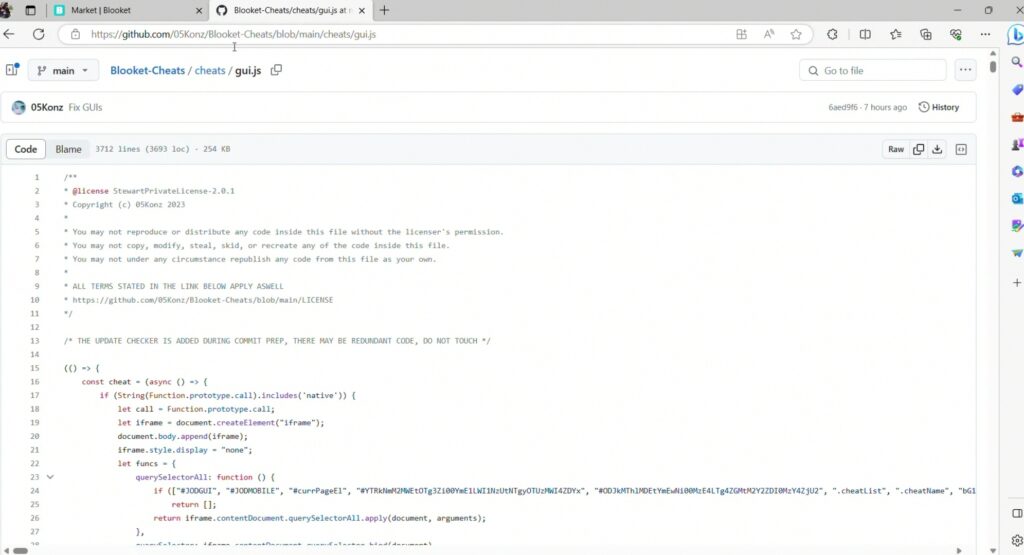 Next up, head over to the following URL: toptal.com/developers/javascript-minifier, paste the JavaScript code you copied just now into the empty box, and then click Minify.
Once that's done, scroll down to the output section and copy the minified codes to your clipboard.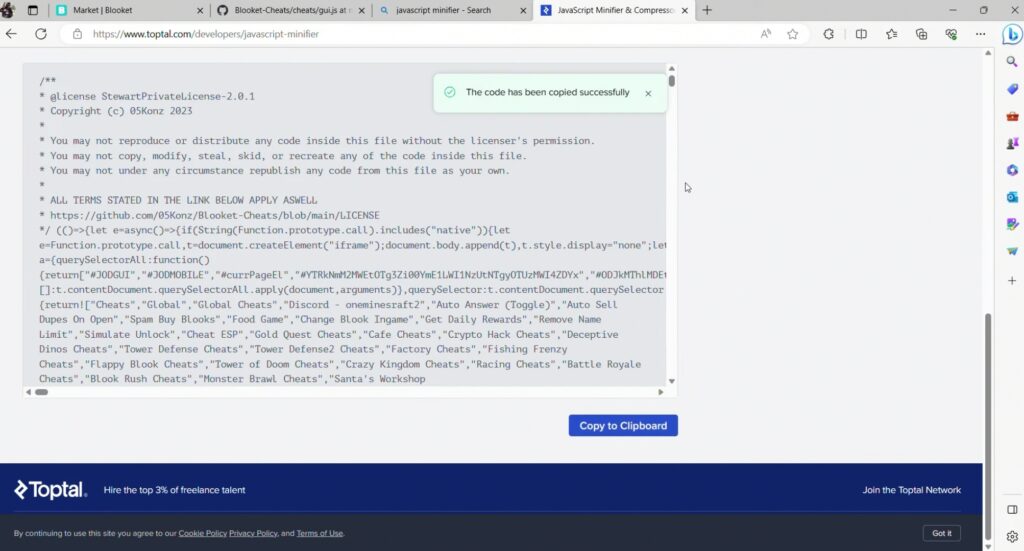 Now go ahead and jump into the following URL: http://dashboard.blooket.com/market. From here, click on the search bar at the top and delete existing links, then type in javascript: and hit CTRL+V to paste the JavaScript codes in your clipboard in this area. Ensure there's no space between javascript: and the code.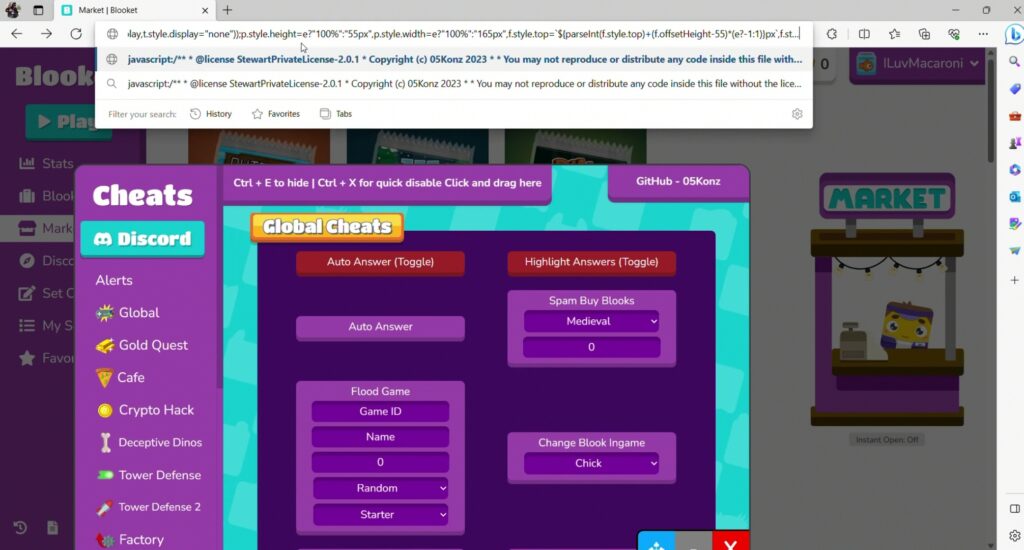 With that done, hit Enter on your keyboard to bring up 05Konz's Blooket Cheats menu.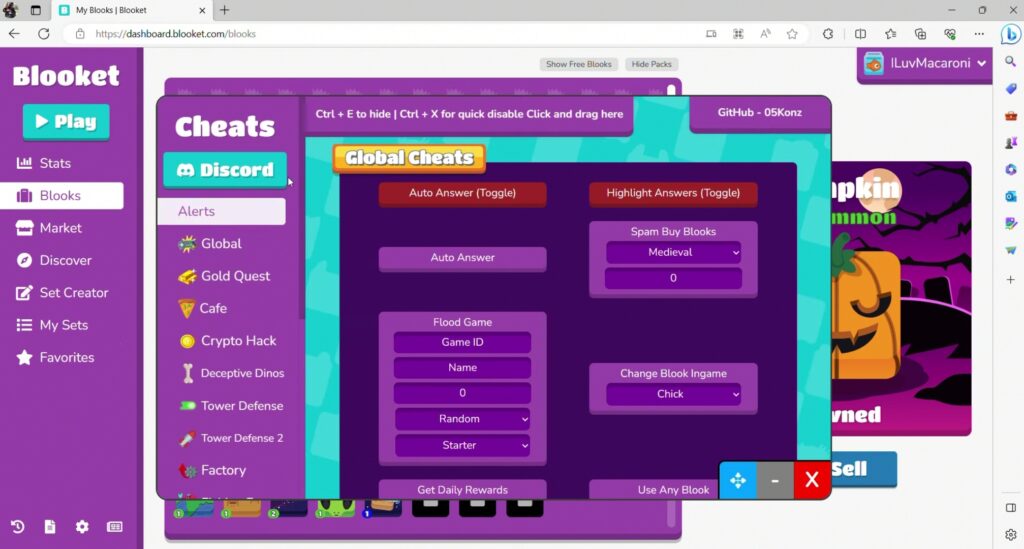 That's that. You can now go ahead and explore the Blooket cheat options, and then click to activate the ones you want.
How to Get Free Rewards in Blooket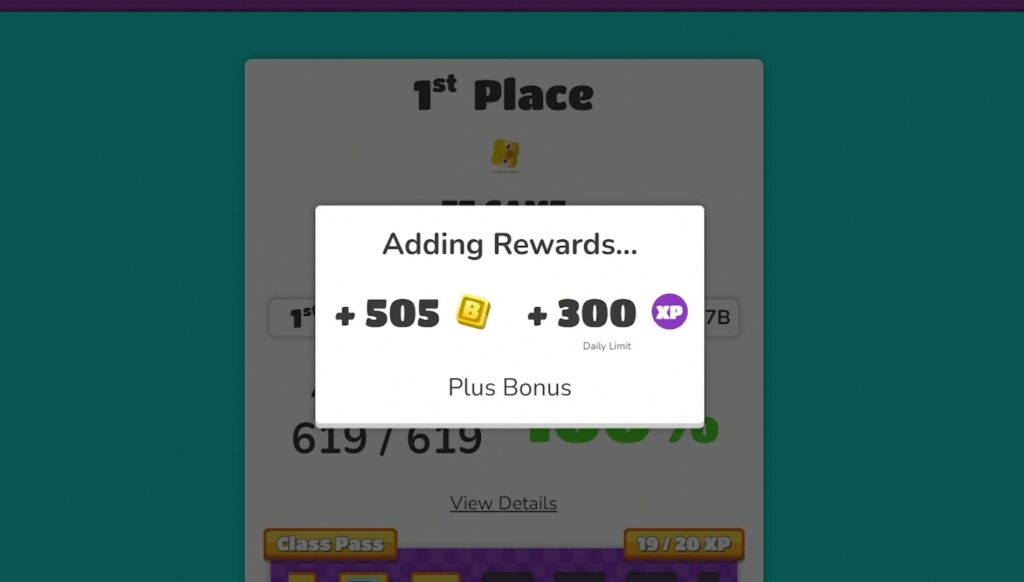 Assuming you are finding it difficult to get the above-updated Blooket Cheats to work, we have discovered a completely new way to get free daily rewards in Blooket without grinding. These Blooket cheat updates won't only give you 500 tokens; they will also give you 300 XP and 20 daily wheel tokens. Now here's how to go about it:
To begin with, head over to the following page: https://github.com/05Konz/Blooket-Cheats on github and click on the "cheats" folder.
On the next page, click on global," followed by getDailyRewards.js," and copy all the codes in the text box to your clipboard.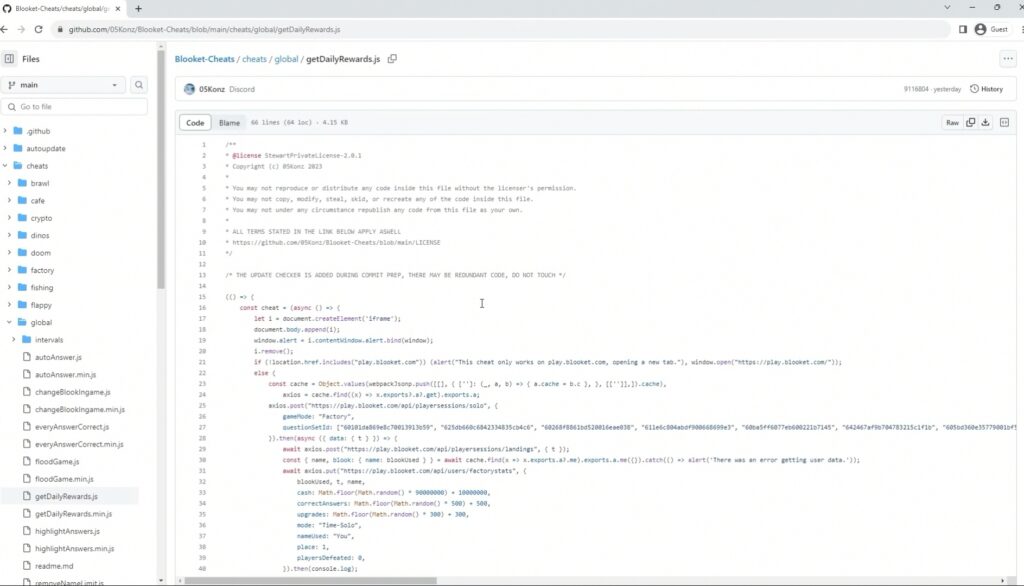 With that done, ensure you are logged in on Blooket and head over to https://play.blooket.com/play. If you see the Dashboard option at the top right, then you're on the right track.
Now right-click on any part of the page and select "Inspect". This will bring up the inspect element window.
Simply click on the "Console" tab from the top and then right-click on the empty space and paste the getDailyRewards.js code you copied earlier into the box. Once done, hit the Enter key on your keyboard.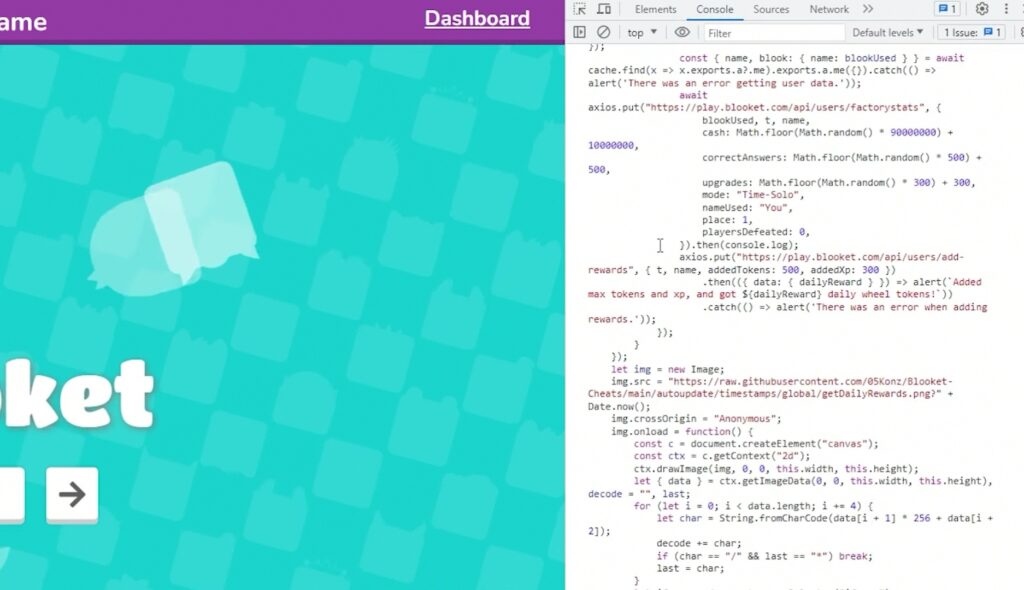 That's it. You should get a message saying you have added max tokens and XP and have gotten 20 daily wheel tokens.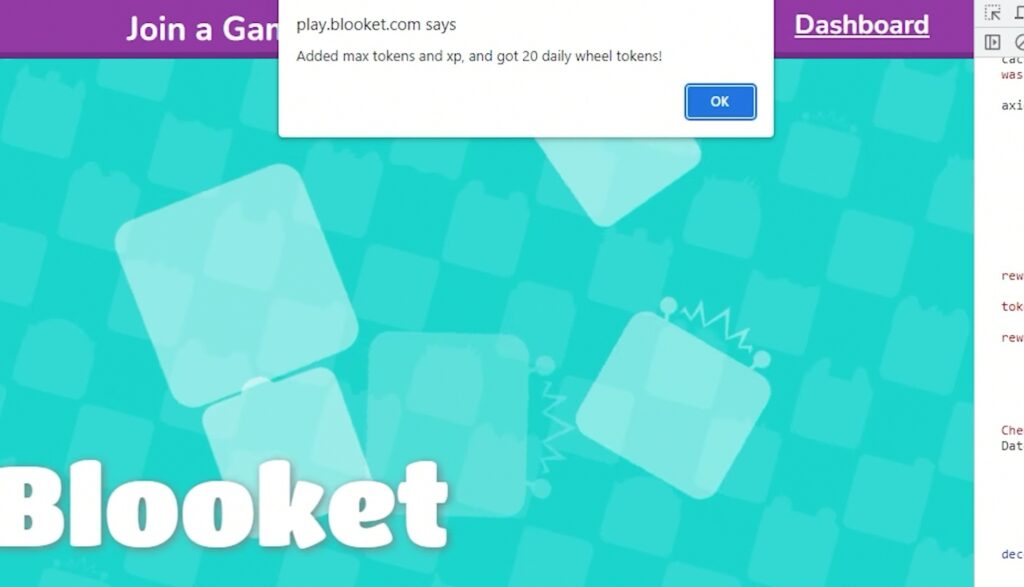 To verify if it actually works, simply head over to the market section and initiate a purchase.
Wrapping Up
So this is literally the best and newly updated Blooket cheat that works in 2023. If you have something better or have any questions to ask, simply do so using the comment box below.