Shell Shockers hack galore. So if you are looking to unlock all skins or to get aimbot, esp and more, then here's how to hack shell shockers.
Make no mistake, Shell Shockers is the most "eggscellent" first-person shooter game we have ever played and while its graphics isn't something to boast of, I personally love the fact that it's free of bloody or gory scenes.
At its core, Shell Shockers is a multiplayer FPS featuring egg characters. Its gameplay puts you in charge of a violent egg armed with assortment of weapons and the goal is to enter the arena, killing any opponent that stands in your way in order to go up the leaderboard.
From Teams to Captula the Spatula and then Free For All, Shell Shockers brings with it 3 different game modes. You can either go on a 1v1 action or you can choose to join the red or blue team or even engage in the Capture the Flag mission.
Also Checkout: Shell Shockers Codes for Free Items
Albeit fully customizable, one of Shell Shockers difficulties lies in aiming. Hence if you are looking to get better at the game, then here's the best Shell Shockers hack for aimbot, ESP and more.
How to Hack Shell Shockers
From Aimbot to ESP, there are a plethora of Shell Shockers hacks out there on the web and they are mostly executed using scripts. So if you're already itching to unlock all skins in the game or even listen to music while playing, then here's how to hack shell shockers.
Install Tampermonkey
To hack Shell Shockers, you'll need to employ the services of userscripts (I.e javascript files that can be used to modify a web page). But prior to downloading them, it's recommended to install a software that will help you execute the files.
Also Checkout: Shell Shockers Codes for Egg, Skins, Gun and More
From GreaseMonkey to ViolentMonkey and more, there are a sheer amount of user script manager available on the internet, but for this guide, we strongly recommend using Tampermonkey since it's popular and reliable.
So to begin with, head over to the Tampermonkey page on Chrome web store and click on the "Add to Chrome" button followed by "Add Extension" from the pop-up that will appear.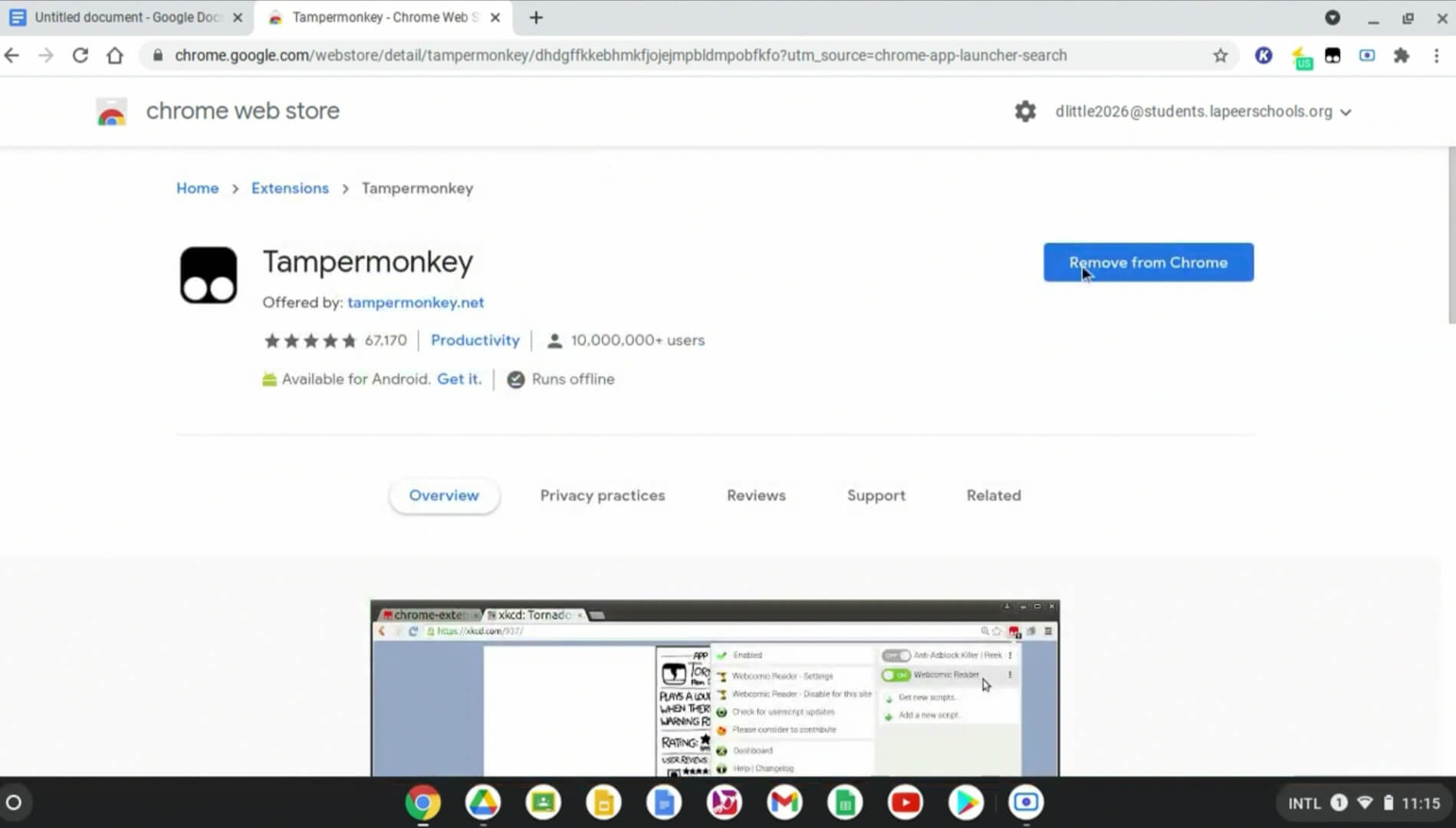 Once done, you will see a message saying that tampermonkey has been successfully added to chrome and the plugin's icon should be visible beside the search bar.
Install a User Script
Now head over to this page on Greasy Fork and search for the best Shell Shockers script hack that works. You'd get to see a slew of them, and the best part is that they bring different functions.
From Speed hack to Gun Position and more, simply go ahead and select the script you prefer and on the next page, click on the green button that says "Install this Script".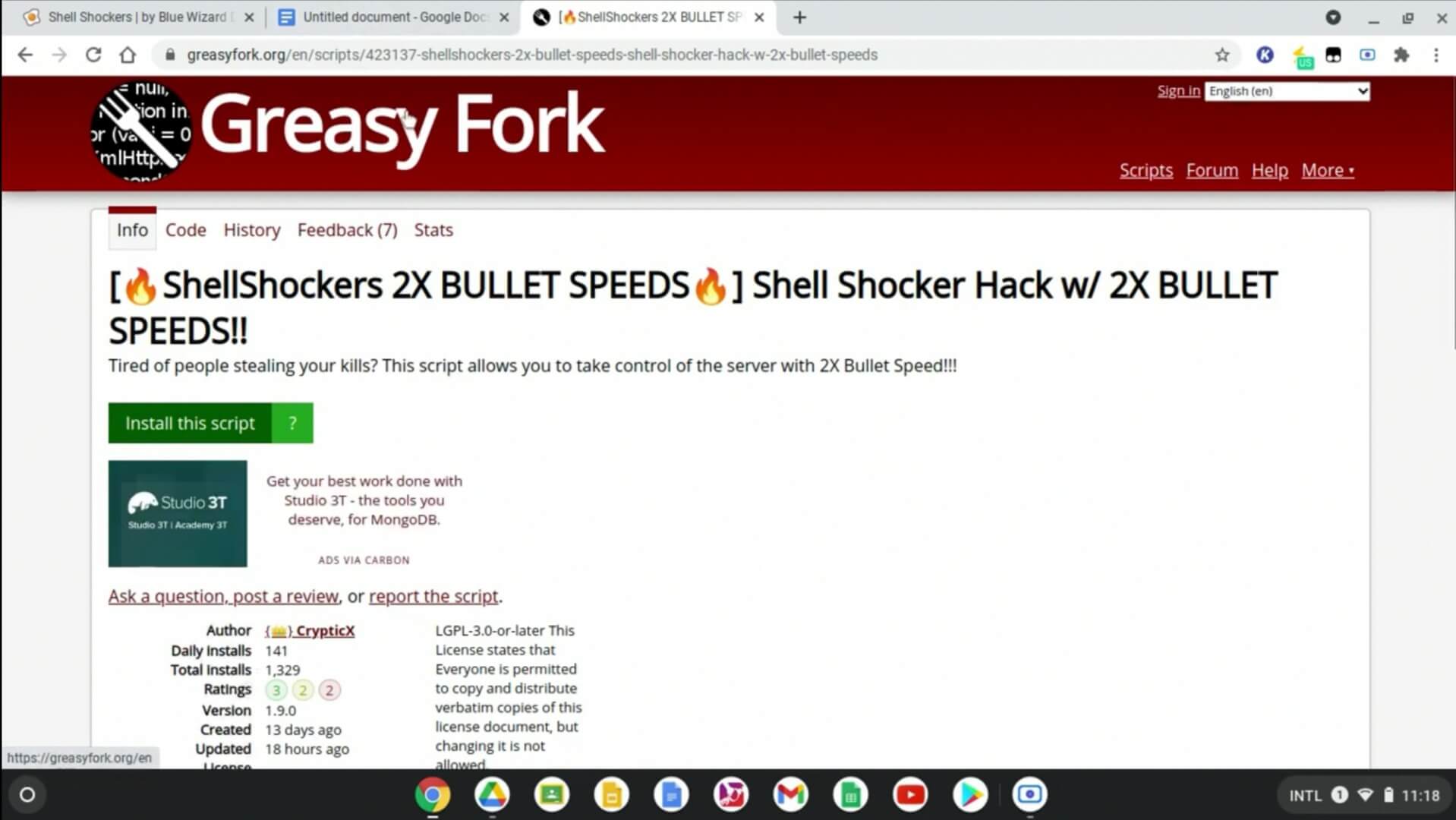 Now you should be taken to another window, simply click the "Install" button from here and the script will automatically sideload to the Tampermonkey extension.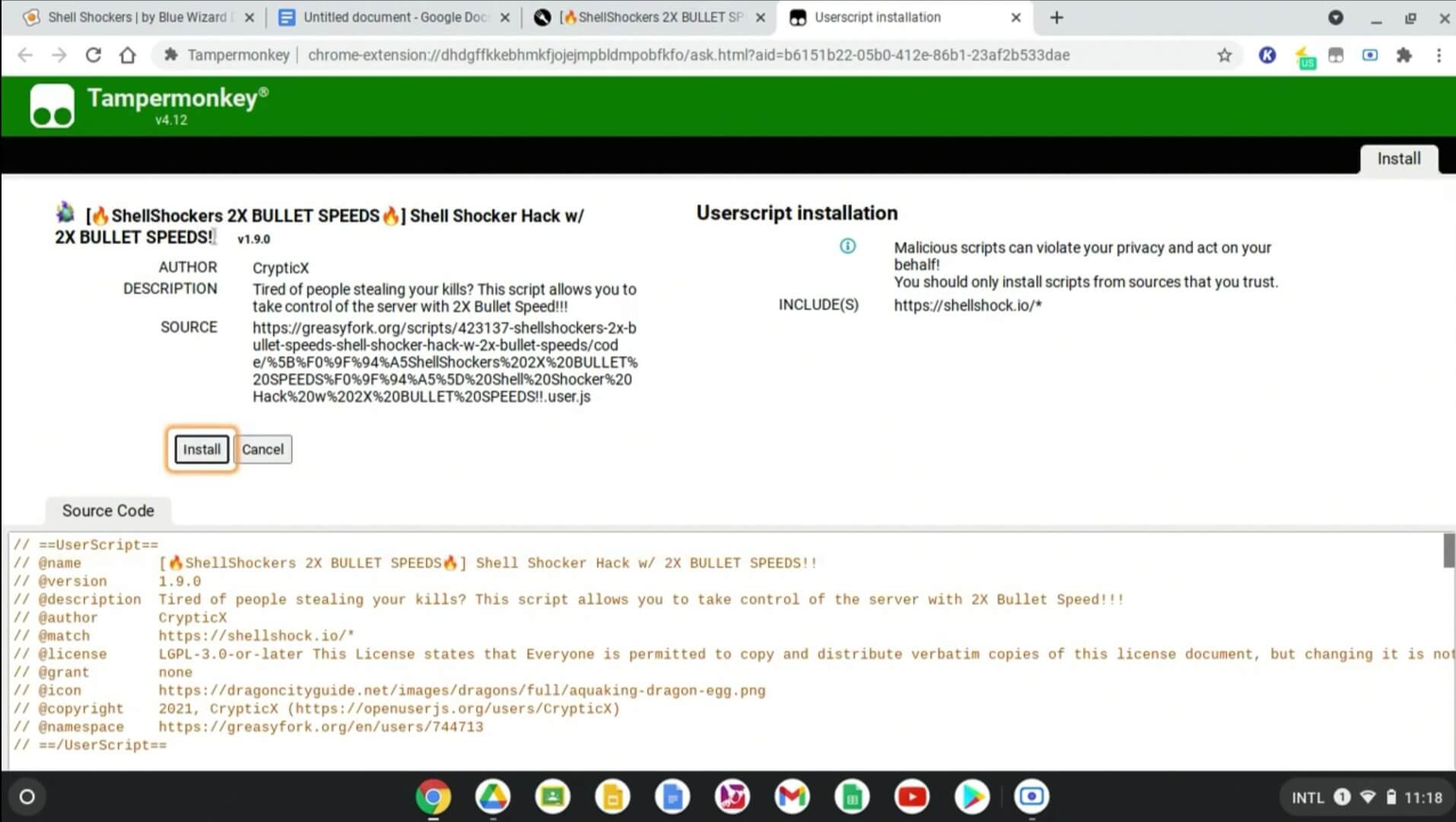 Enjoy the New Shell Shockers Hack
That's it. To see if everything is working, simply navigate to ShellShock.io and you'd see the script you already installed in effect. It should do its thing automatically.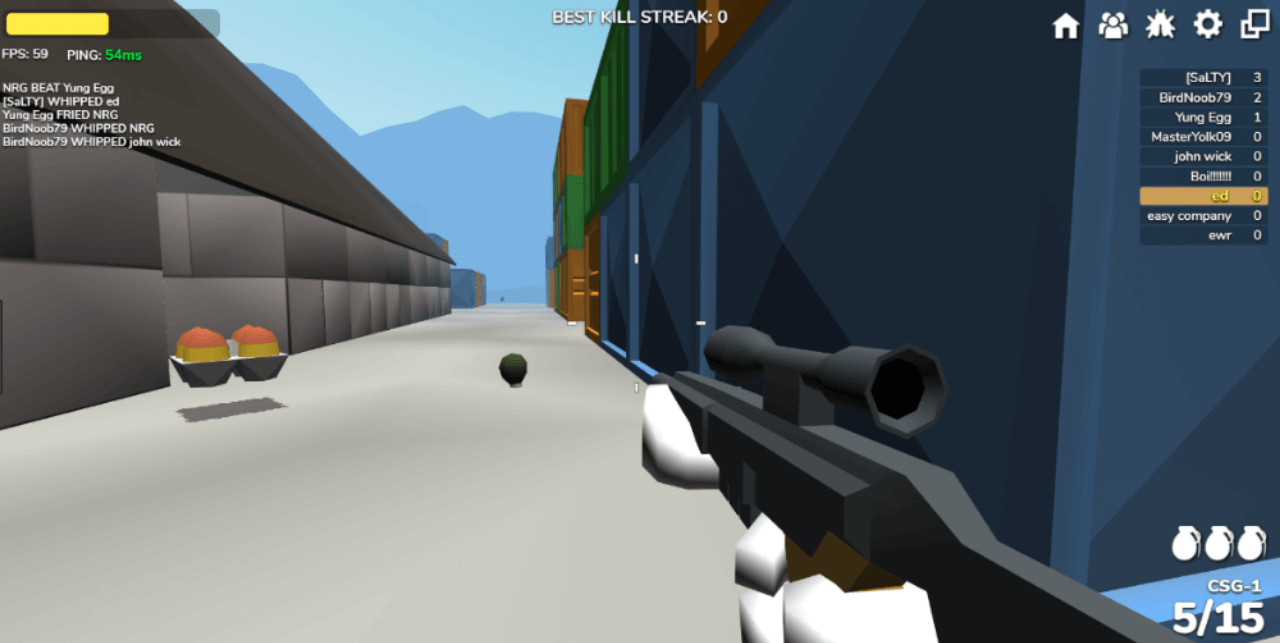 Wrapping Up
So this is how to hack shell shockers for Aimbot, ESP, free Skins and more. Endeavor to drop a link in the comments below stating which hack and/or script you are using so that other players can grab it. Overall, happy gaming!.