Andrew is repeatedly clicking on his phone screen and I wonder what game he is playing. Oh! Clicker Heroes, what an idle game. For those who aren't familiar with incremental games such as Clicker Heroes, it is a free-to-play RPG clicker game where players perform a few clicks here and there to slain their enemies and net golds which can be used to buy and upgrade heroes.
Albeit repetitive, clicker heroes is fun to play. It is a game that "lures" you in with its "endless promises" especially when you decide to quit. Each 5 levels completed brings up the game boss, a monster with higher "HP" much more stronger than the regular "creatures" that can be killed with few clicks. The idle system present in Clicker Heroes enables heroes to do the tapping for you even when you are offline.
Also Checkout: Shell Shockers Codes for Eggs, Skins, Guns and More
Now you must be wondering aside from clicking, what's the game goal? Collecting Hero Souls is one of them, and they can be sacrificed to ancients to earn more bonuses. As you progress through the game's many levels, you'd be prompted to buy the hero Amenhotep and his Ascension ability. With his skill, you can ascend and this in turn resets the game, thus bringing you back to level 1.
But don't panic, since the gameplay will be a whole lot easier this time. Assuming you have explored Clicker Heroes thoroughly, you do find a redeem option in the game's settings menu which when clicked prompts you to enter your redemption code. Well there are a few clicker heroes codes that works and they can give you millions of gold and thousands of hero souls.
Clicker Heroes Codes
Unlike many idle games that utilizes six or more texts as its codes, clicker heroes supports the 'importation' of long 'scripts' or data which can give players in-game currency for free. So without beating around the bush, here are the currently active clicker heroes codes and how to import and redeem them.
Copy and paste the pastebin data here (expired) to get 3.022e141 Gold and 50,710 Hero Souls
Copy and paste the codes here to get 1.000e129 Gold and as well as click damage.
Copy and paste this pastebin codes here (expired)w to get 3.046e806 gold
Import the Codes
There are obviously a slew of clicker heroes codes, but the ones we listed above are tested and trusted. They'd give you tons and tons of golds as well as click damage and DPS. So with the codes in your custody, here's how to import and redeem them.
To begin with, fire up the clicker heroes game on your device and click on the "Settings" icon at the top right corner of the screen.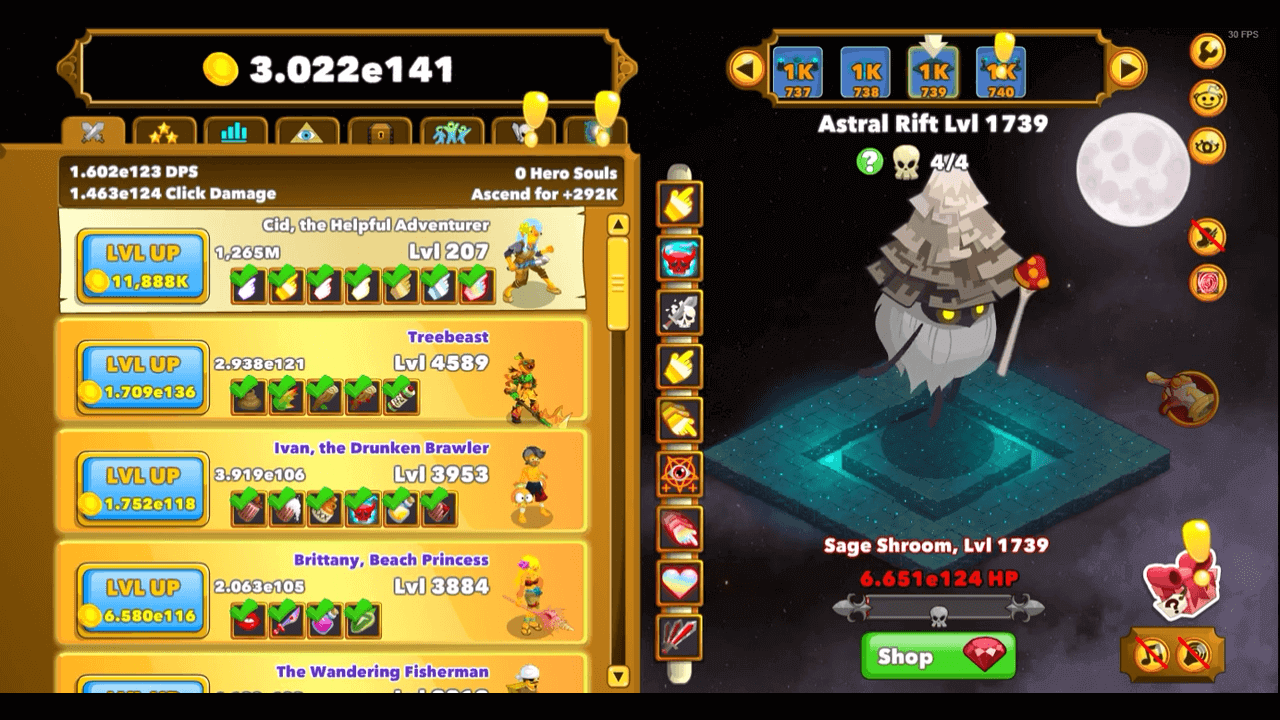 A new window will pop-up revealing several options, simply ignore them and click on the "Import" button.
Now copy any of the clicker heroes codes listed above and paste it in the window that appears.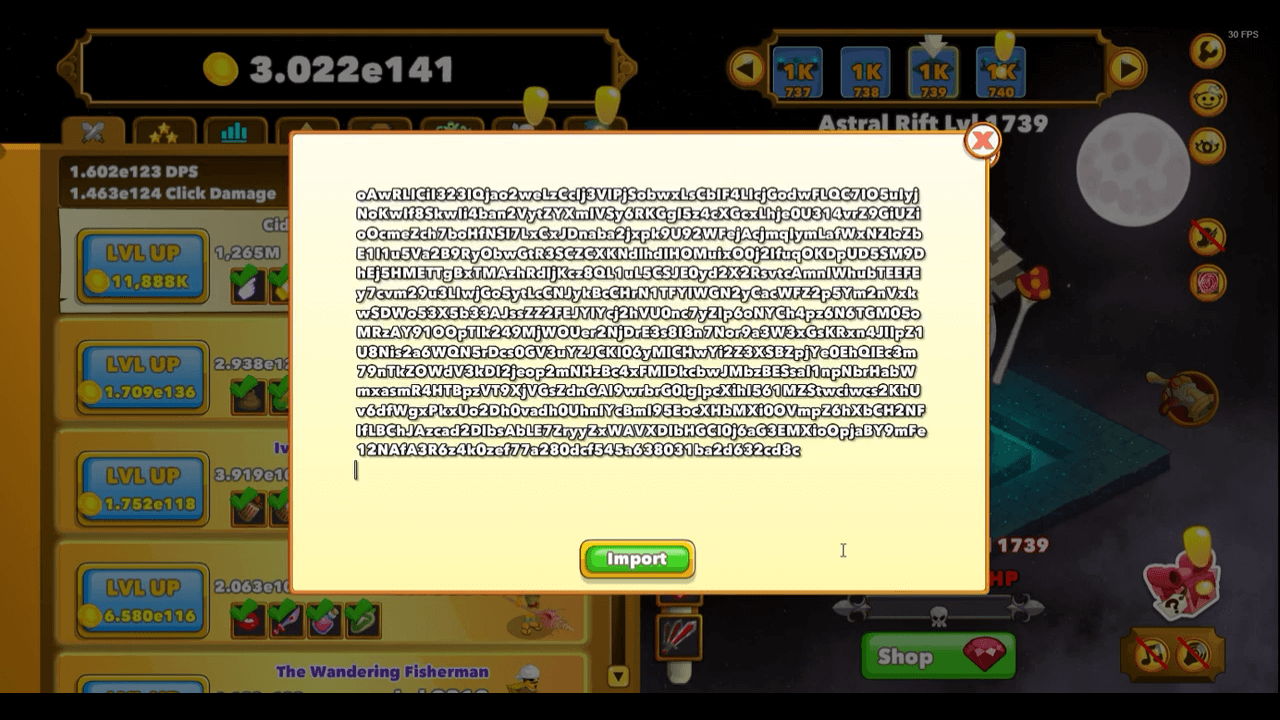 Once done, click the "Import" button and you're ready to go.