Degrees of lewdity cheats abound. So if you are looking to get unlimited money, max out character stats, and more, here are all the Degrees of Lewdity cheats to utilise right now.
Degrees of Lewdity is as its name implies. The text-based sandbox role-playing game basically puts players in the role of the protagonist, who lives in a town full of people with wanton motives.
As the player, you will have a plethora of options to choose from. Either you opt to go to school and find an honest job after graduation, or you can live as a criminal or as someone who sells their body for pleasure.
For one thing, Degrees of Lewdity is an interesting visual novel. It features a tonne of characters to interact with as well as a dozen pieces of content to enjoy. However, despite its charisma, the game's high level of grind can discourage even the most passionate gamer.
This is where degrees of lewdity cheats come into play. So assuming you're looking to simplify your gaming experience, here's all the available Degrees of Lewdity cheats to utilise right now.
Degrees of Lewdity Cheats
Similar to most visual novels, Degrees of Lewdity features a cheat tab built-in, which can be used to alter character stats, reputation, skills, appearance, money, and more.
Now, assuming you are already itching to make your gameplay easier, here's how to effortlessly access the Degrees of Lewdity cheat menu.
Note: Prior to enabling Degrees of Lewdity cheats, we recommend you backup your current save file in case something goes wrong. Also, enabling Degrees of Lewdity cheats will permanently render feats unattainable, so ensure you know what you're doing.
To begin with, fire up Degrees of Lewdity and start a new game.
Next up, navigate to Settings and jump into the General section.
From here, you should see an option to enable cheats.
Click on it to enable it, and then access the cheat menu by clicking on the sidebar thingy.
That's it. You can now click on the Change option in the Degrees of Lewdity cheat menu to modify the attributes you want, and once you're done, hit save to apply the changes.
Exploring Degrees of Lewdity Cheat Menu
The cheat menu in Degrees of Lewdity houses a tonne of cheat options. Within the Miscellaneous section, players can easily change the amount of money they have and even toggle on infinite pepper spray.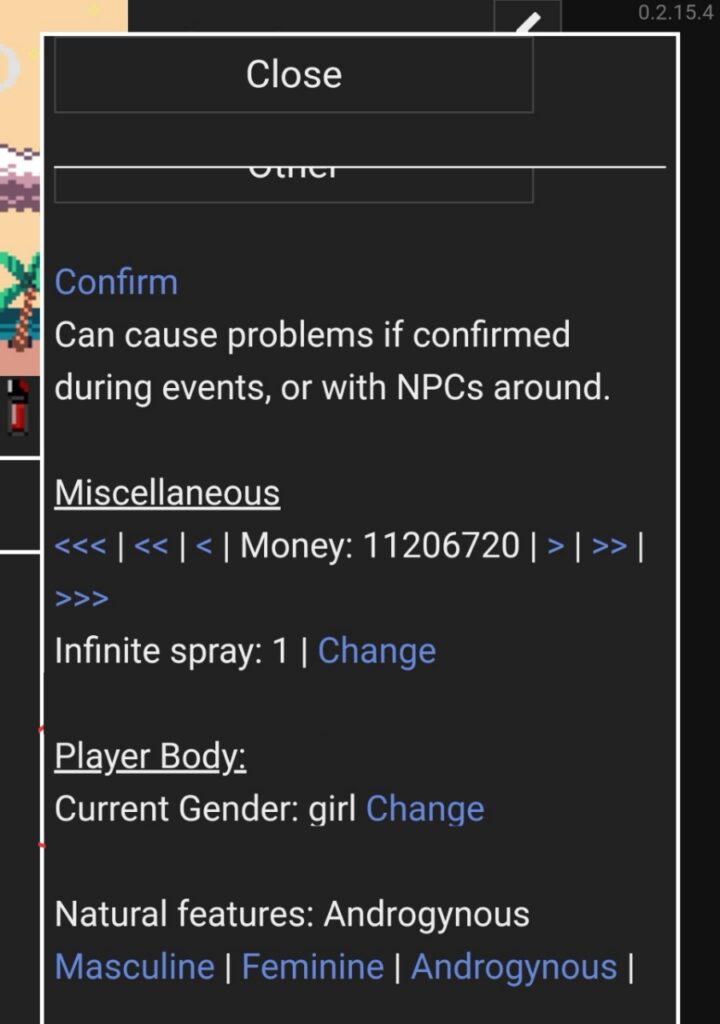 In the States and Characteristics tab, you can easily modify your character's current conditions by editing the provided stats.
There's also an option to set clothing integrity, max out skills level, change weather, and even personalise character appearance.
Wrapping Up
So these are all the Degrees of Lewdity Cheats to utilise right now. If you have any queries, simply shoot us a message using the comment box below.