Digdig.io hack galore. So if you're to get unlimited golds and more, then here's how to hack Digdig.io.
In Digdig.io, players are tasked with becoming bigger by digging ores, and once they have grown big enough, they can begin fighting adversaries for more points. One of the game's great points is that it can be played single or in groups, and it features a circular map that makes it easy for players to find their way around.
Also Checkout: Moomoo.io Hack: Auto Heal, God Mode and More
Objectives aside, Digdig.io features a ton of game modes including skins that can be purchased using the golds collected in-game. It is an addictive browser based game per se, but assuming you're looking to dominate and reach the top of the leaderboard, then we have got the best digdig.io hacks to utilize right now.
Digdig.io Hacks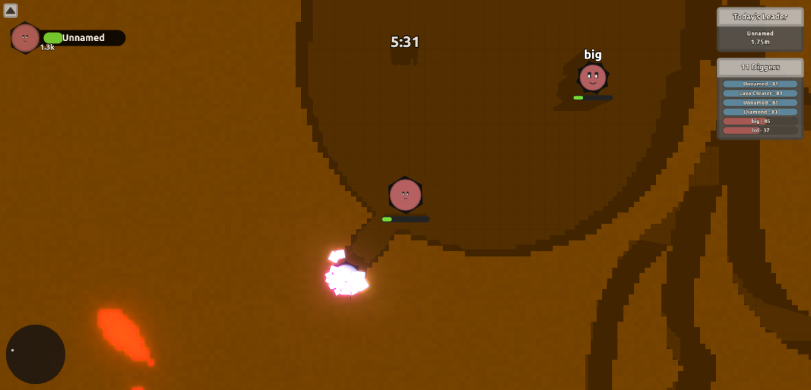 There are a plethora of digdig.io hacks out there on the web and while most of them promise infinite gold, you'd hardly find something that works server-side. In this article, we have got some of the best hack scripts for Digdig.io.
From an X-Ray feature that let's users see more stuff in-game to a Bot that auto farms gold, then there's the minimap hack and a cheat that makes all skins a progeny of kirk.
Now without beating around the bush, below is how to hack Digdig.io for infinite resources.
How to Hack Digdig.io
For one thing, scripts are required to hack digdig.io. But before downloading them, players will need softwares that can help execute the files easily.
From GreaseMonkey to ViolentMonkey, they galore. But assuming you are looking for something that's reliable and widely used, then we recommend Tampermonkey.
To install it, simply head over to this page on Chrome Web Store and click Add to Chrome followed by Add Extension from the pop-up window.
Once this is done, Tampermonkey icon will automatically appear at the top of Chrome's toolbar, just beside the search bar.
If it doesn't, fire up Extensions by clicking the puzzle icon beside your profile avatar. A drop-down will appear, click the pushpin icon next to Tampermonkey to pin it.
Now go ahead and jump into GreasyFork.org, then select any of the digdig.io hack script visible on the page and on the next page, click on the button that says Install this Script.
Alternatively, you can click on the Code tab, then copy all the digdig.io scripts found within the box and paste it in Tampermonkey. Once done, click on save and you'll be good to go.
To see if the hack you applied is functioning, simply head over to Digdig.io and start a new game and you'll see things working perfectly fine.
Wrapping Up
So this is how to hack Digdig.io. If you have other means of hacking the game for unlimited gold, god mode and more, you can use the comment box below to share the hack script you're using and we will do justice to it by including it in this post.