Dragon City is a repetitive management game that task players to build a magical world, capture hundreds of dragons, train them and have them fight against foes in online leagues and tournaments.
Its gameplay initially start off with players building on a small piece of land and with just one dragon egg to hatch. As they progress, they will be able to provide suitable shelter for their dragons and even gather resources such as food for them to eat.
All these is all in a bit to become the next Khaleesi! but as someone who hates grinding or probably do not fancy the idea of spending real money in exchange for some virtual stuff that will swiften your imaginary dream of becoming the next Dragon master, then you're better off utilizing any of the Dragon city tool we're about to unravel below.
From gold to gems, food and more, they can go as far as providing you a plethora of in-game resources for free – provided you figure out how they work. So without further delay, here's a list of the best Dragon City tool to make use of right now.
1. Ditlep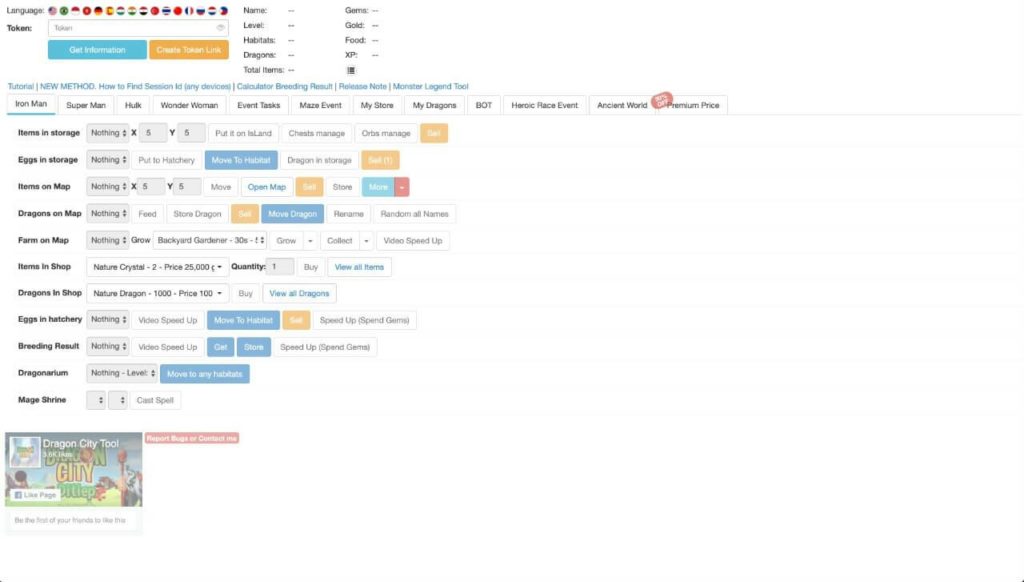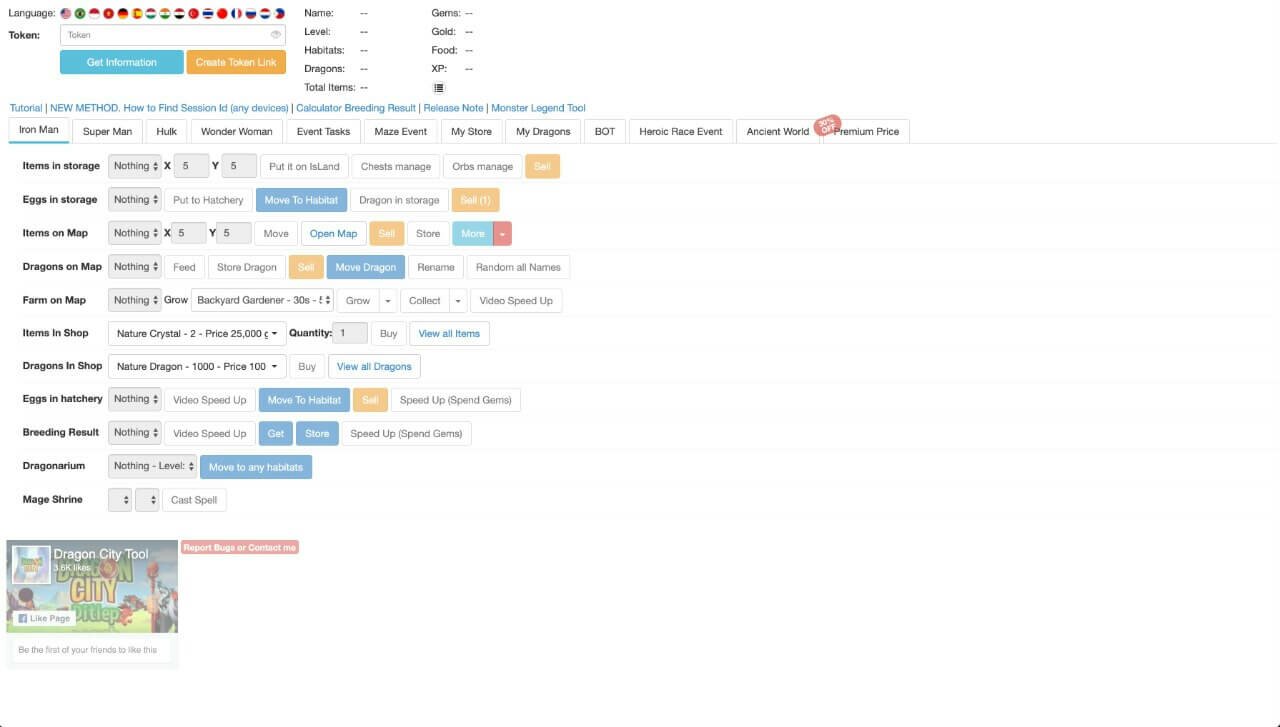 Ditlep is unequivocal. It is by far the most popular Dragon City tool out there. One of the things that make the site standout is its easy to use and simple user interface. Once you have entered your Token ID (you'll see a link on how to create one) you'll be greeted with a variety of information all gathered from your account and from there, you can easily fiddle around to get gems, gold, food and more.
2. Dc4u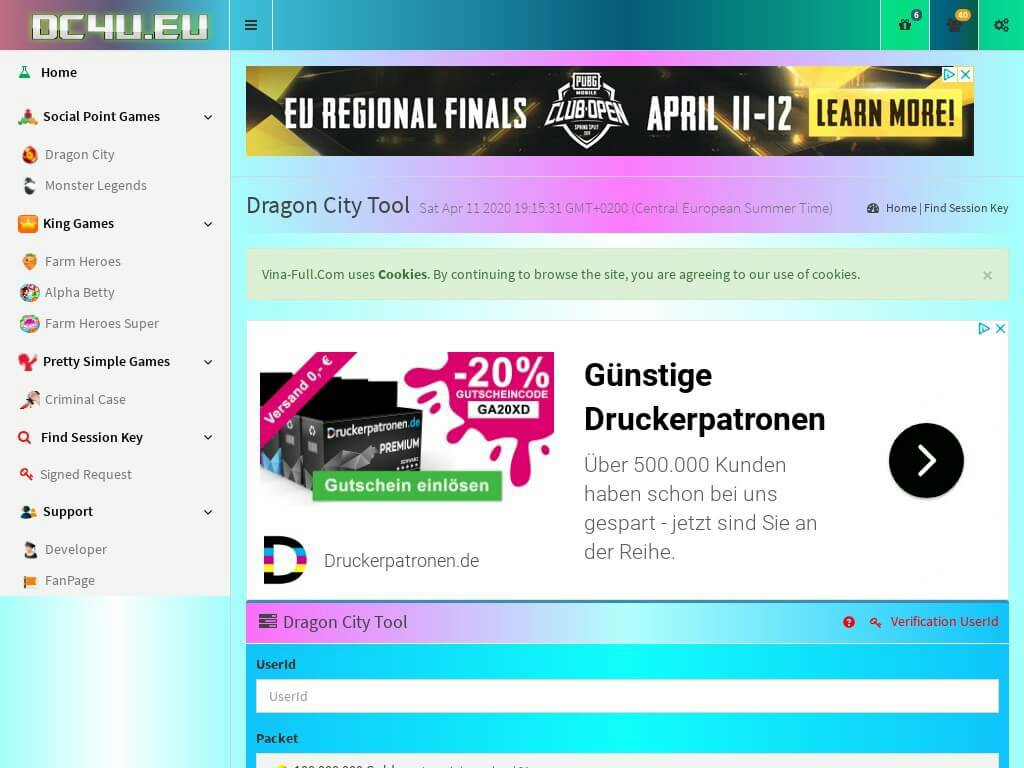 Dc4u also known as Vina-Full was specifically created to help users hack Facebook games. Aside from Fram Heroes, Monster Legends, Alpha Betty and Criminal Case, the tool can painlessly hack Dragon City with ease. To get this done, you'll need to enter your Dragon City UserID and it will swiftly send a variety of resources such as gems, food, gold, etc to your account.
3. Mochiabc
Mobiabc may not be as popular as Ditlep but it is still one of the best Dragon City hack tool worth utilizing. At its core, Mochi ABC can easily help you speedup breeding as well as the eggs in your hatchery. It's a very handy tool with tons of features. Not only will it reward you with gems but you can use it to convert gold to food. So check it out.
4. Ha-Lab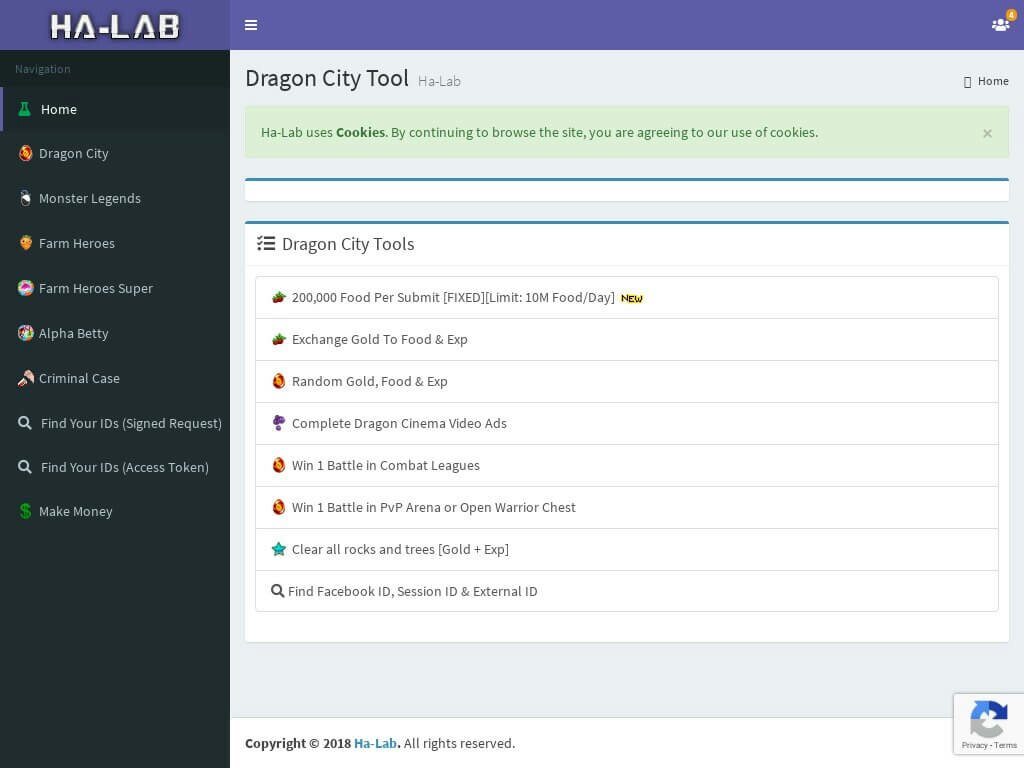 Ha-Lab is basically a no nonsense tool. It's one of the most reliable and free Dragon City tool that works without qualms. With a pretty laid out UI, Ha-Lab prompts users to enter their Facebook, Session and External ID and once this is done, they will get the option to select what resources they want and it will steathly modify Dragon City data storage to get those items to their account.
5. Ultrasptool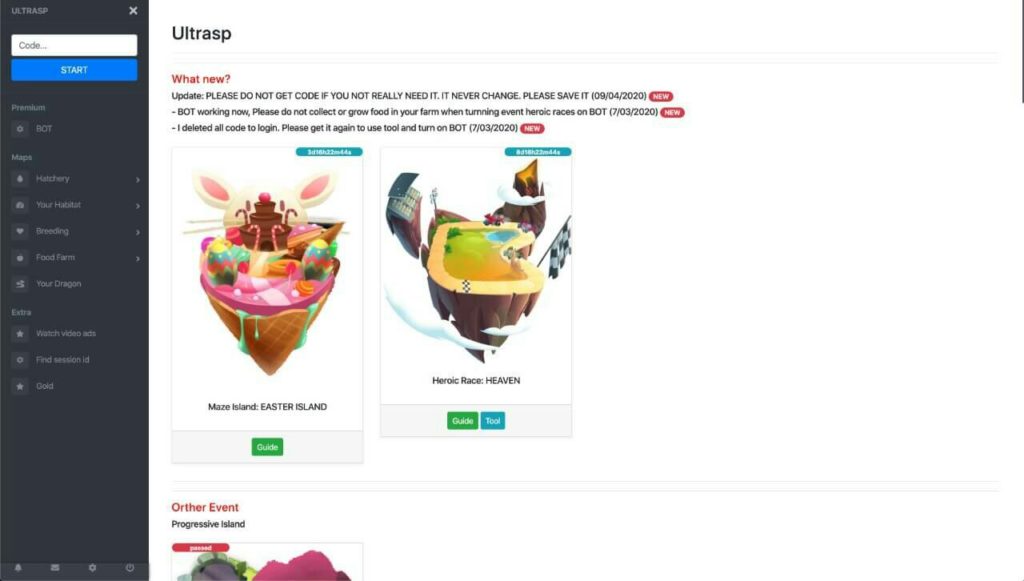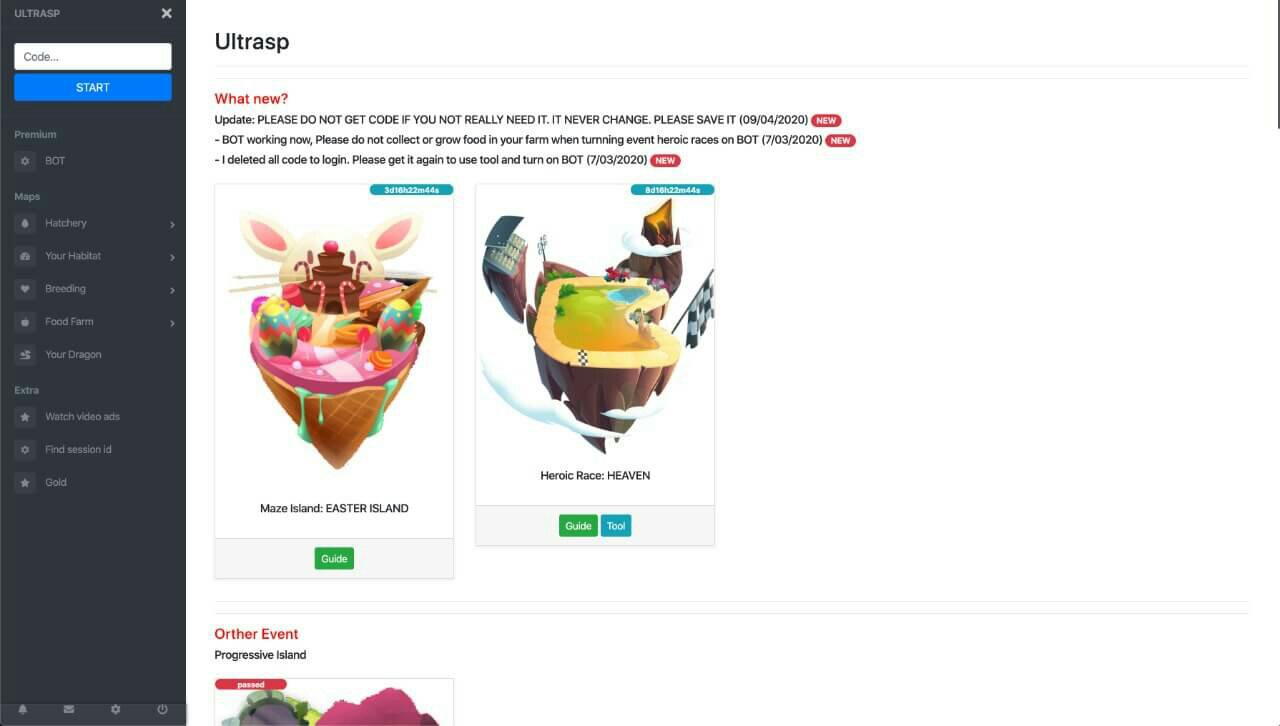 Finally we have Ultrasp, a not so popular Dragon City tool that gets the job done well. For folks unaware, UltraSP is a tool designed to let users get free gold, gems, food and more in Dragon City. Its navigation is pretty simple and the best part is that the site requires no coding knowledge. You'd just enter your session ID and then select any resources or items you want and they'll be credited to your account. It's that simple.
Wrapping Up
So these are arguably the must-have tools for players looking to accelerate faster in Dragon City. They're free and most importantly, they work. So go ahead and utilize any of the Dragon City tools listed above.