FIFA mobile hacks abound. So if you are looking to get unlimited coins or to change your score without get banned, then here's the only FIFA Mobile hack you will ever need.
In FIFA Mobile, players are tasked with completing a set of objectives in order to earn rewards such as coins, players, skill boosts, and other in-game items.
Also Checkout: 8 Ball Pool Hacks
These objectives are designed to encourage players to engage with various aspects of the game, and they include scoring a certain number of goals in a specific game mode, winning a certain number of matches in a particular event, completing specific skill moves or actions during matches, achieving a certain number of assists or clean sheets in matches, and reaching a certain level of progress in events or campaigns.
While these objectives provide a sense of progression, some are difficult to complete, and this is where FIFA Mobile hacks come into play. So assuming you're looking to simplify your gaming experience, here's the best FIFA Mobile hack you will ever need.
FIFA Mobile Hacks
FIFA Mobile hacks are literally the best way to alter the game and gain an unfair advantage over opponents. With it, you can painlessly modify just about anything, including changing the match score and implementing a variety of hacks such as fast match, auto goal, skill game, freeze ball, kick opponents, and more.
Now, unlike most FIFA Mobile hack tutorials online, which involve the installation of MOD APK, we will be making use of GameGuardian to hack FIFA Mobile on Android devices. So without further delay, here's how to hack FIFA Mobile.
How to Hack FIFA Mobile
If you're familiar with GameGuardian, the popular Android app that allows users to manipulate various aspects of mobile games, such as changing in-game currencies, altering character stats, or enabling cheats that would not be available in the vanilla gameplay, chances are you already know how to install it on both rooted and non-rooted Android phones.
However, for this guide, we strongly recommend a rooted Android phone in order to successfully hack FIFA Mobile. So assuming your device is already rooted, simply follow the steps below to hack FIFA Mobile with ease.
To begin with, head over to the URL below and click on the text that says "or via browser," followed by the "Download File" button visible on the next page, to download this particular version of GameGuardian.
https://download.oxy.st/d/UDXg/2/cfc0c54d013be4d73d2dd816578936cf#
Next up, click on the URL below and repeat the instructions as stated above to download the recently released and/or newly updated FIFA Mobile.lua script.
https://download.oxy.st/d/TDXg/2/cfc0c54d013be4d73d2dd816578936cf#
With that done, open your device's in-built File Manager app and locate GameGuardian, then click to install it.
Once installed, open it and follow the on-screen instructions to complete the installation process. Also, make sure to grant root permission by clicking "Allow" when prompted.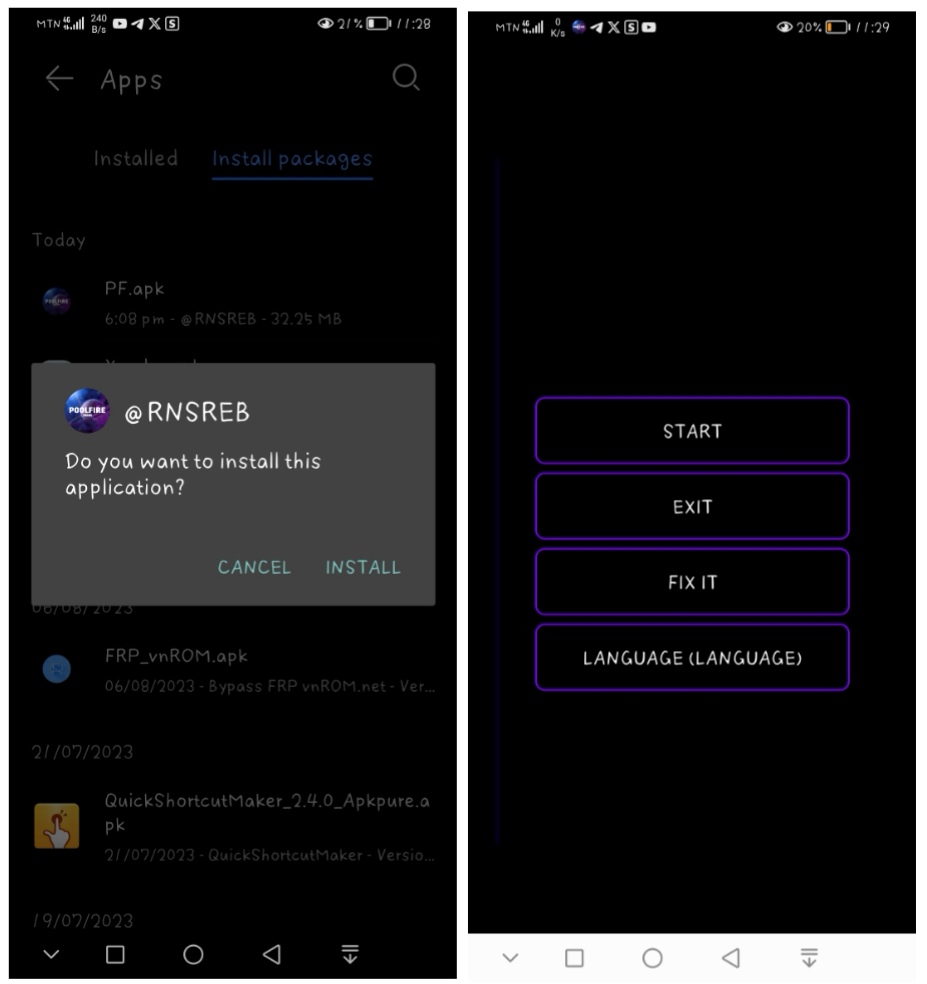 Once you arrive at the GameGuardian home screen, simply click on the "Start" button to activate the floating "PoolFire" icon on-screen and then minimise the app.
Now tap to open FIFA Mobile, and once in-game, click on the floating PoolFire icon on-screen and select FIFA Mobile from the "Process" list.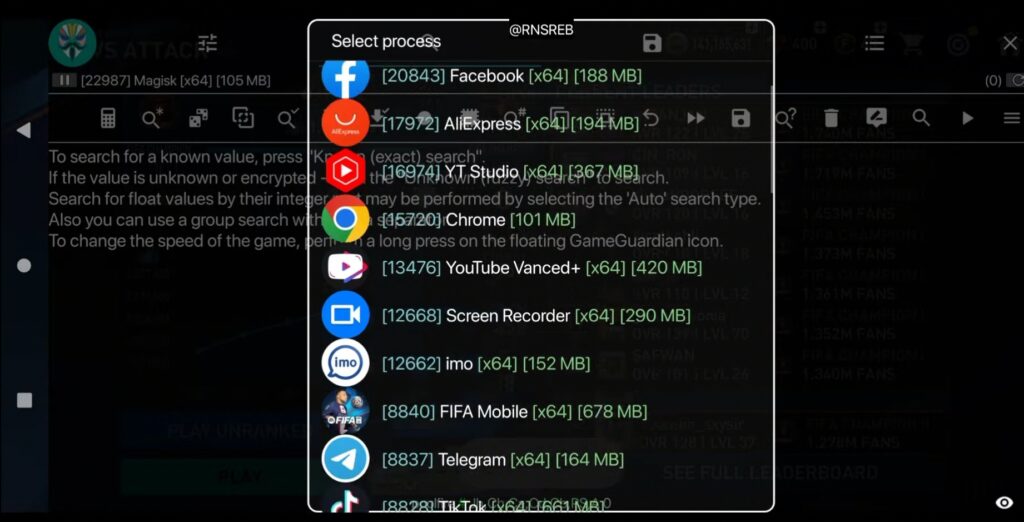 While still on the main screen, click on the "Play" icon at the far right corner and use the three horizontal dots adjacent to the File bar to find the FIFA Mobile.lua script downloaded earlier.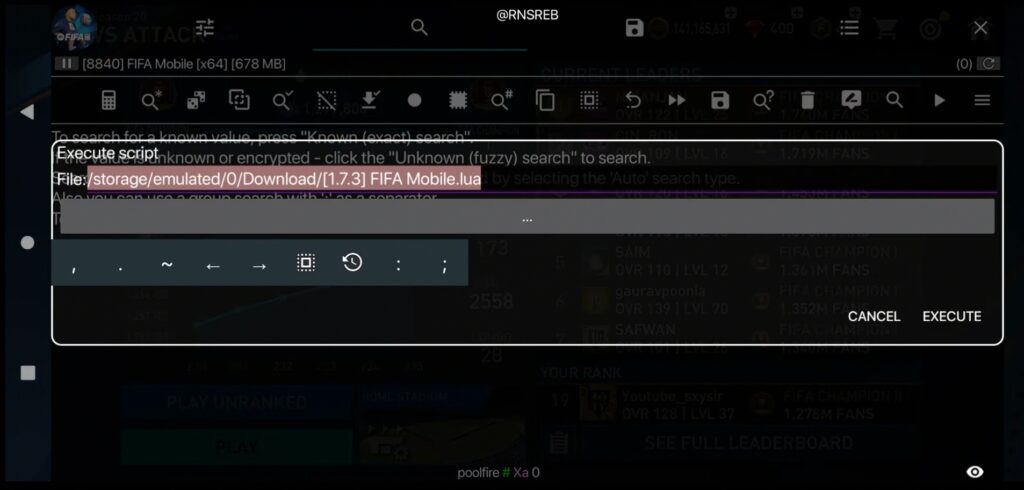 Once found, select it, and then tap the Execute button to inject the script into the game.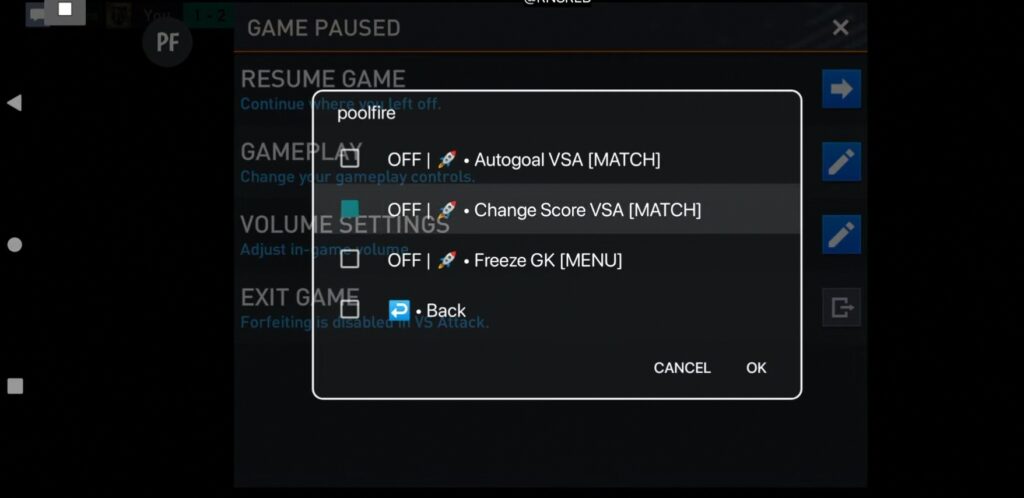 That's that. You can now go ahead and enable the hacks you want without stress.