Games like Progress Knight abound. So if you are looking for something similar or a better alternative, here's a list of the best games like Progress Knight to play right now.
This past weekend, after 5 hours in the game, I decided to stop playing Progress Knight. This was a difficult decision to make because Progress Knight is a well built incremental game. The game has a fascinating premise, but there are two design decisions that ultimately hammered the nail into the coffin of my gameplay and that is its lack of depth and the fact that it is too idle.
Basically speaking, Progress Knight is a text-based Idle simulation game that combines elements of progression with strategy. Its gameplay task players to acquire skills and progress through many jobs in order to earn money. First, players who wish to avoid the arduous training required to become military men or the difficulties involved in studying magic may start off as beggers, and with little effort, they can progress to become farmers, fisherman, and so on.
Also Checkout: Games Like Degrees of Lewdity
In addition to its age system (which of course can be prestige once old to gain XP multipliers depending on your performance), Progress Knight features a dedicated skills and shop section where players can respectively focus on their combat abilities, fundamentals and magic and also purchase handy items. It is literally a game that urges players to keep progressing and progressing and assuming you're already bored of it, we have listed below the best games like Progress Knight to play right now.
1. Groundhog Life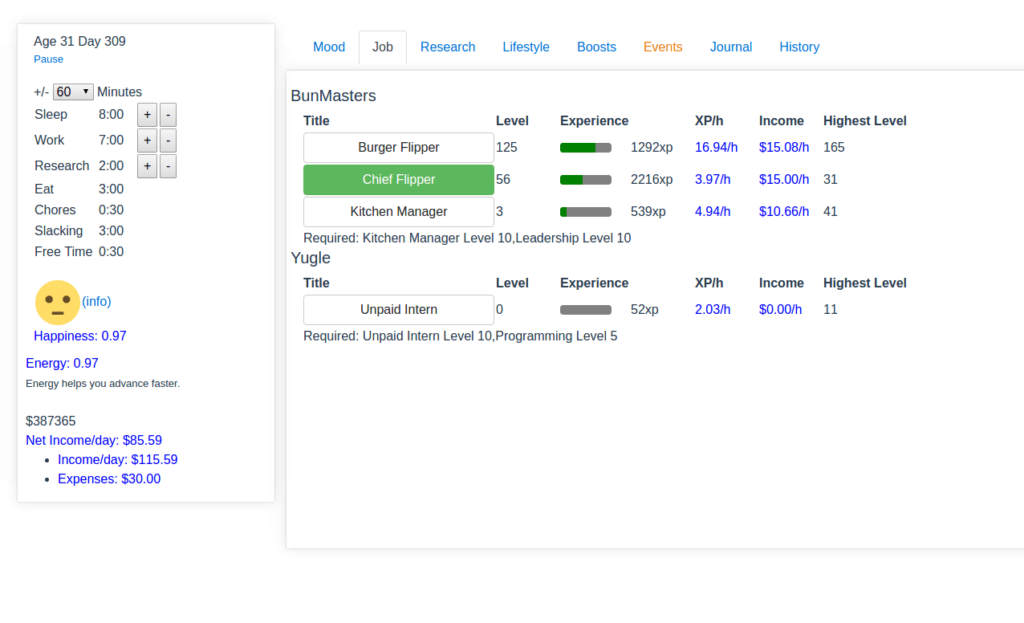 Progress Knight was originally inspired by Groundhog Life, but unlike the former, it offers more depth and a story that has an ending. For folks unaware, Groundhog Life is an intriguing Idle incremental strategy game in which players are tasked to develop their career and personality.
Similar to Progress Knight, players initially kick off Groundhog Life as a mere burger flipper and can progress to a programmer, business owner and more. The game also features an Events, Journal and Lab section where you can learn various works.
Play Groundhog Life
2. ReCycler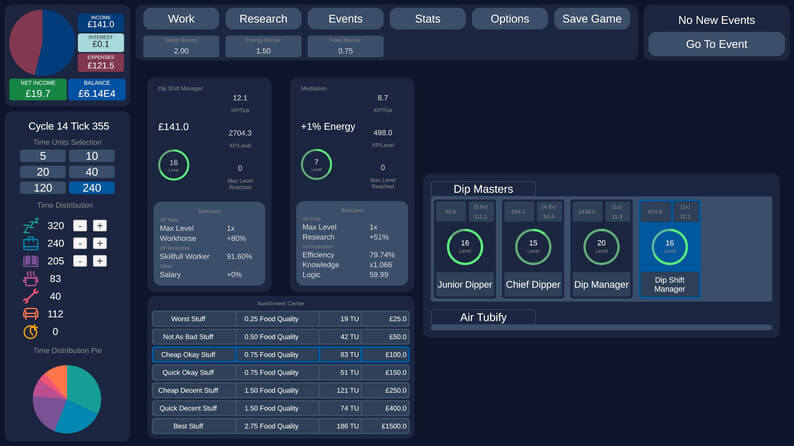 ReCycler is an incredible incremental game similar to Progress Knight. Its gameplay as you might have guessed task players to work as hard as possible and increase their personal skills in order to earn income which can be used to buy food for XP multipliers.
Starting off, players can manage the time spent on different actions in the game by looking at the Time Distribution section on the left, and they can get a job in the Work tab and even research skills in the Research tab. ReCyler is arguably addictive, but how much income can you earn before you are recycled?
Play ReCycler
3. Increlution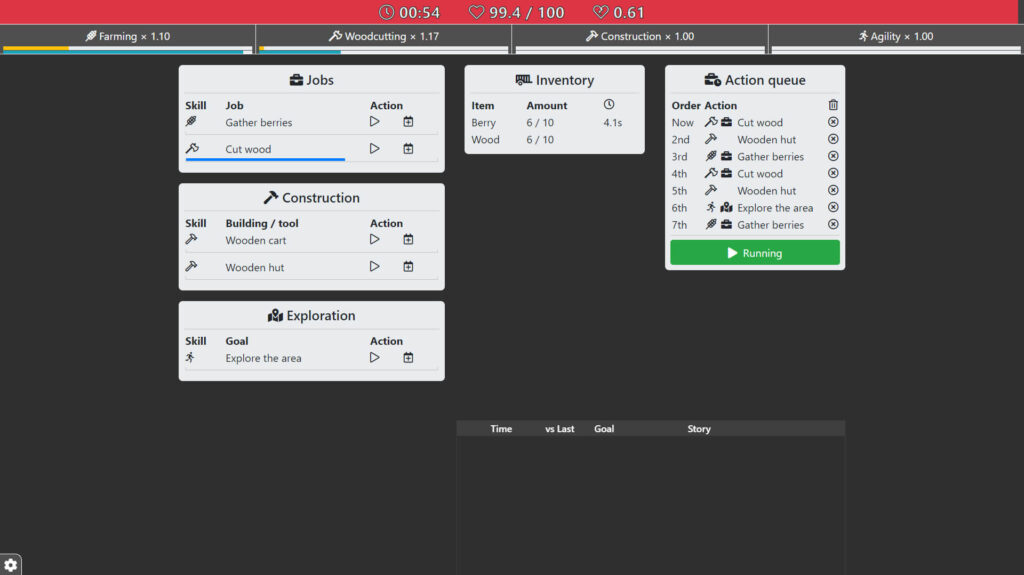 Increlution is undoubtedly one of the best games like Progress Knight. Its minimalistic look aside, it incorporates elements of an idle game, a clicker and a text-adventure all into one package. Increlution gameplay basically revolves around surviving and seeing how long you can last whilst doing various tasks.
At first, players start off weak and barely able to progress, but steadily gain speed at doing a variety of jobs and learning skills whilst taking advantage of the built-in automation. Increlution is nifty considering how it lets users handle various actions with a pause button.
Play Increlution
4. Idle Loop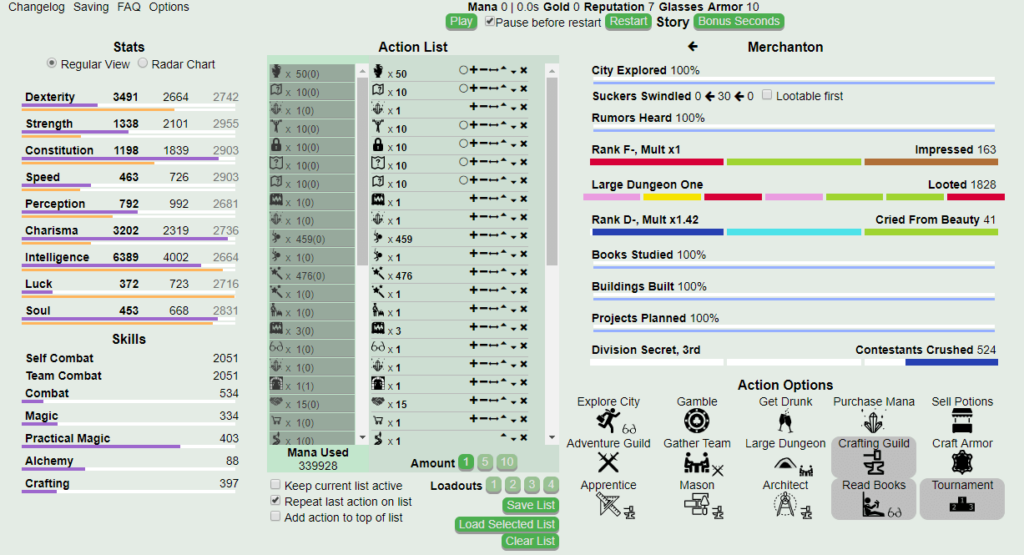 If you're looking for something complete-ish with the same concept as Progress Knight, we recommend giving Idle Loop a try. Its premise puts players in control of an unfortunate deliveryman that splashed himself with a special potion, which takes him back in time to the moment he tripped.
Now stuck in a time loop, players will have to pick a set of actions to do in each iteration. Unlike Progress Knight, Idle Loop is a very complex incremental/idle game to get into but with a few clicks here and there, it's only a matter of time before you grasp its concept and find pots housing mana necessary for survival .
Play Idle Loop
Other Games Like Progress Knight
If you can't get enough of the time loop incremental games listed above, there's more just below. So, without further ado, here are some other games like Progress Knight to play right now.
https://breadmastergames.github.io/
https://nucaranlaeg.github.io/incremental/CavernousII/
https://store.steampowered.com/app/1282730/Loop_Hero/
https://store.steampowered.com/app/1814010/Stuck_In_Time/
Wrapping Up
So these are arguably the best games like Progress Knight to play right now. If you are aware of any other time loop incremental game similar to progress knight, notify us using the comment box below and we'll do well to add it to this list.