osu! beatmap packs galore. If you are looking to get a plethora of maps, then here's the best osu! beatmap packs to download right now.
osu! out of the box only comes with a short tutorial and a tiny selection of songs. In order to fully enjoy what the game has to offer, players will need to download beatmaps from it's official site. This of course requires registration which in turn let's users post on the forum and even compare scores with other players worldwide.
Also Checkout: The Best osu! Skins to Utilize Right Now
For one thing, osu! beatmaps can be downloaded individually or in packs. Players can easily download a few maps in topics that interest them but assuming you are new to the musical rhythm game, then chances are, you're probably wondering what beatmaps are.
What are osu! Beatmaps?
At the very least, beatmaps are game levels or difficulties in osu!. They are like stages in most Nintendo DS games and mostly consist of songs, hit circles, sliders and spinners placed according to the rhythm of a music. They come with various components such as background image or video and even storyboard.
Now if you are looking for the best osu! beatmap packs to get started with, then we have got a plethora of them right below. Just ensure you already have utorrent downloaded on your PC and then use it to grab the following osu! beatmap packs.
So these are the ultimate osu! beatmap packs to download right now. Each beatmapset contains over 30,000 songs that can give you a completely new experience.
How to Install Beatmap Packs in osu!
The steps involve in installing the above listed beatmap packs in osu! is pretty simple and straightforward. So if you're already itching to know how to do it, then here's how to painlessly install beatmap packs in osu!.
To begin with, extract the beatmap packs you downloaded using either 7-Zip or Win-Rar.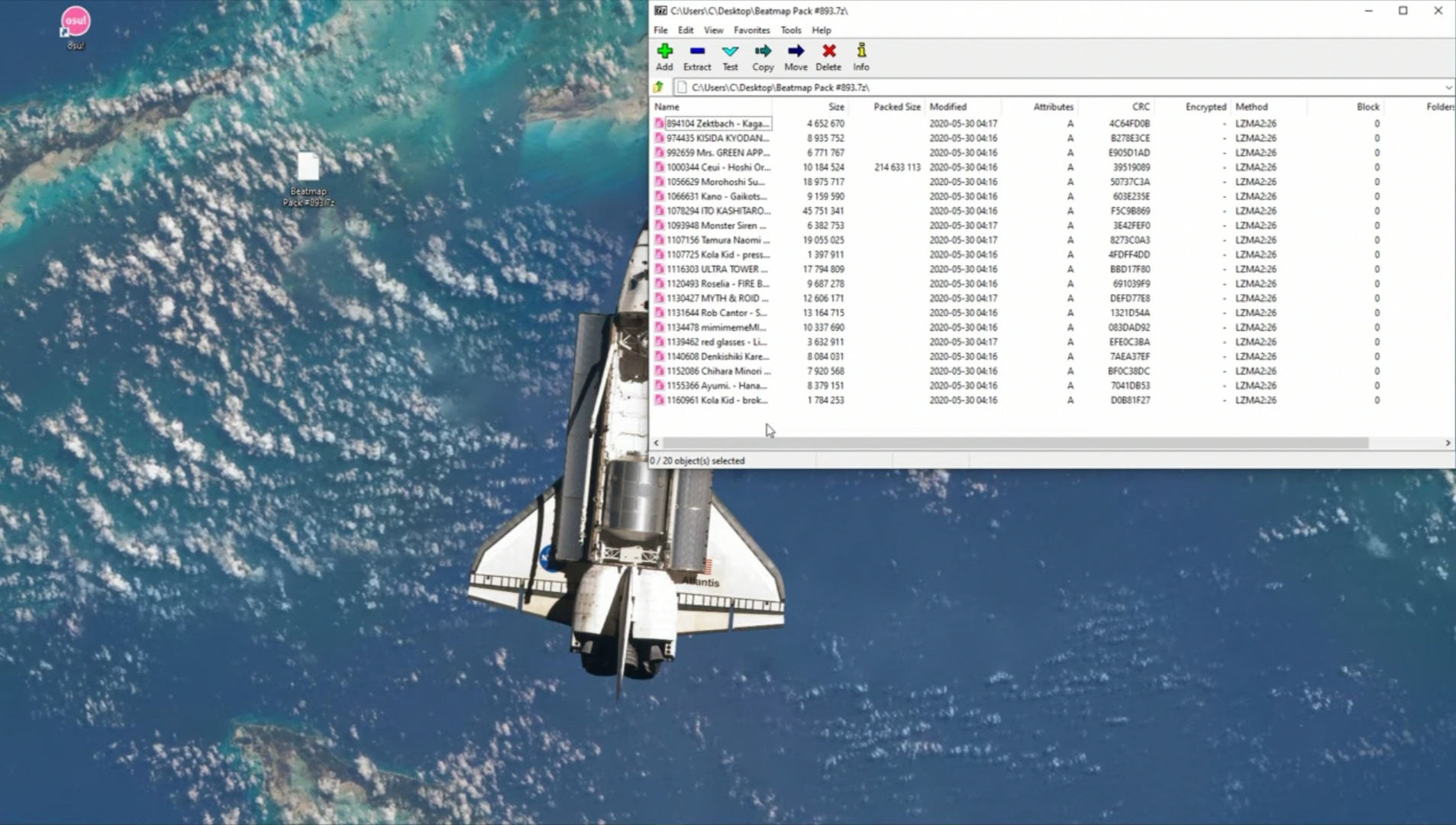 Once this is done, right-click the osu! shortcut on your desktop and navigate down to Properties, then select it.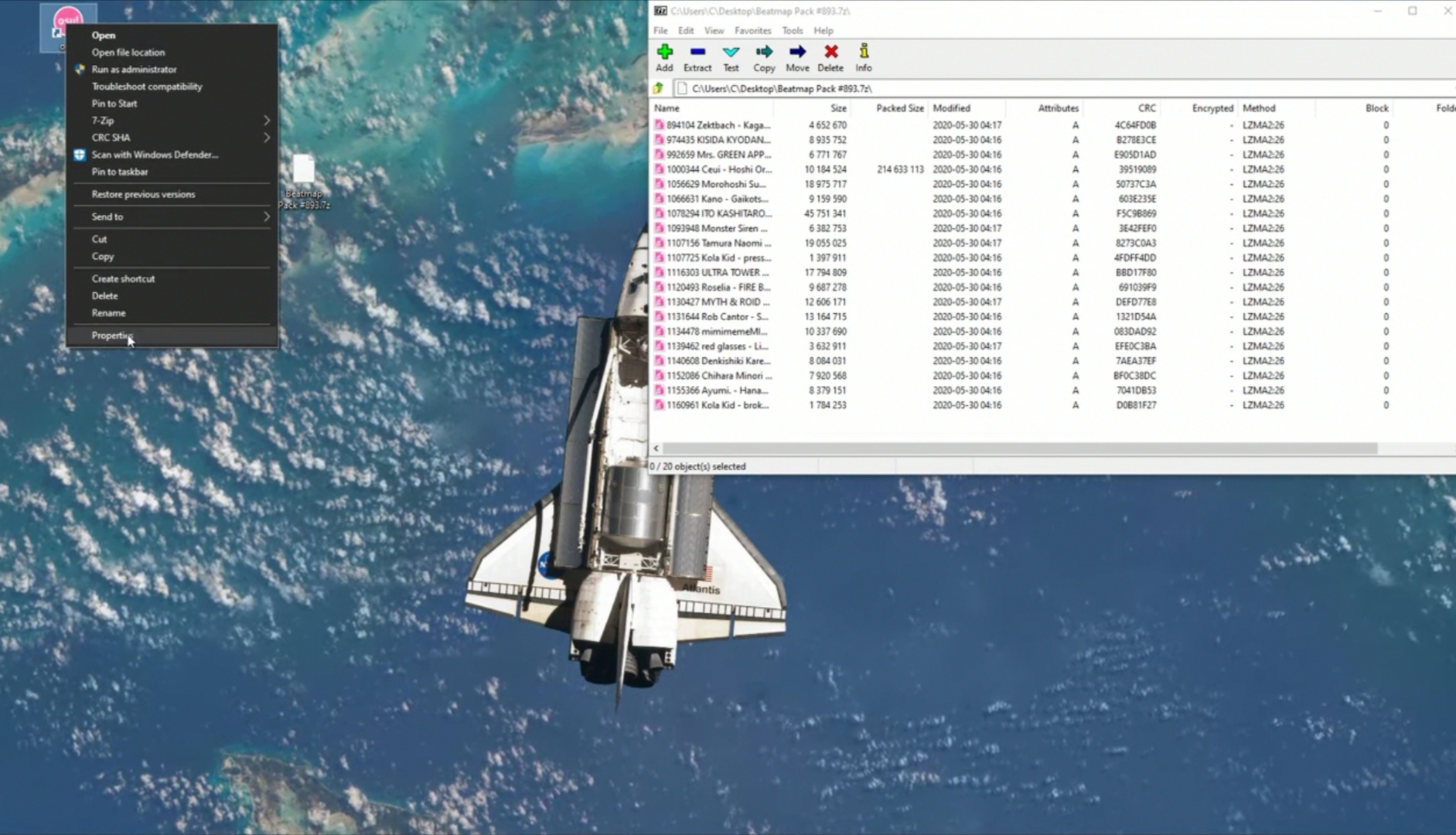 On the next window, simply click on the button that says Open File Location.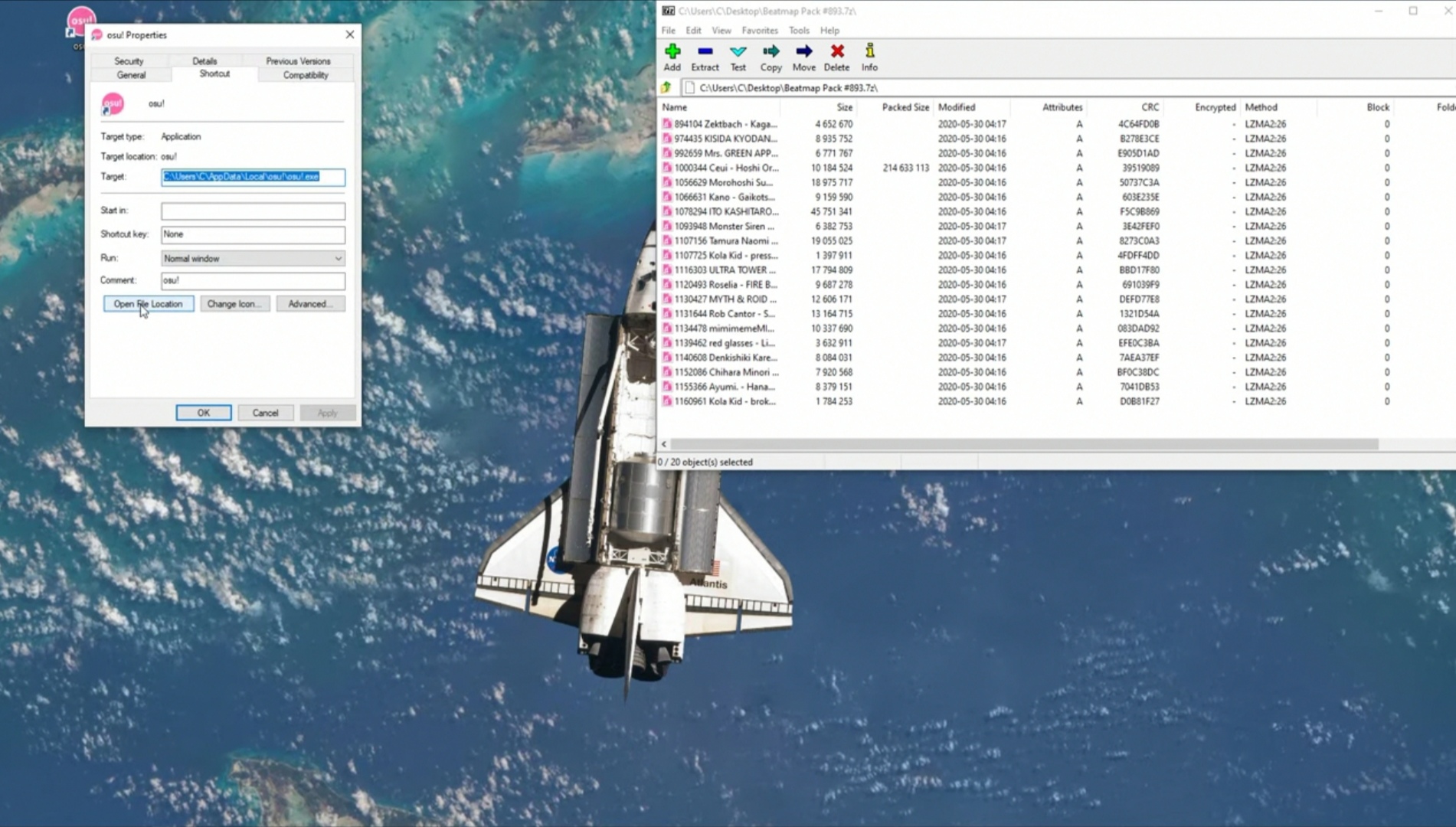 This should bring up your File Explorer. Now select the Songs folder within osu! directory.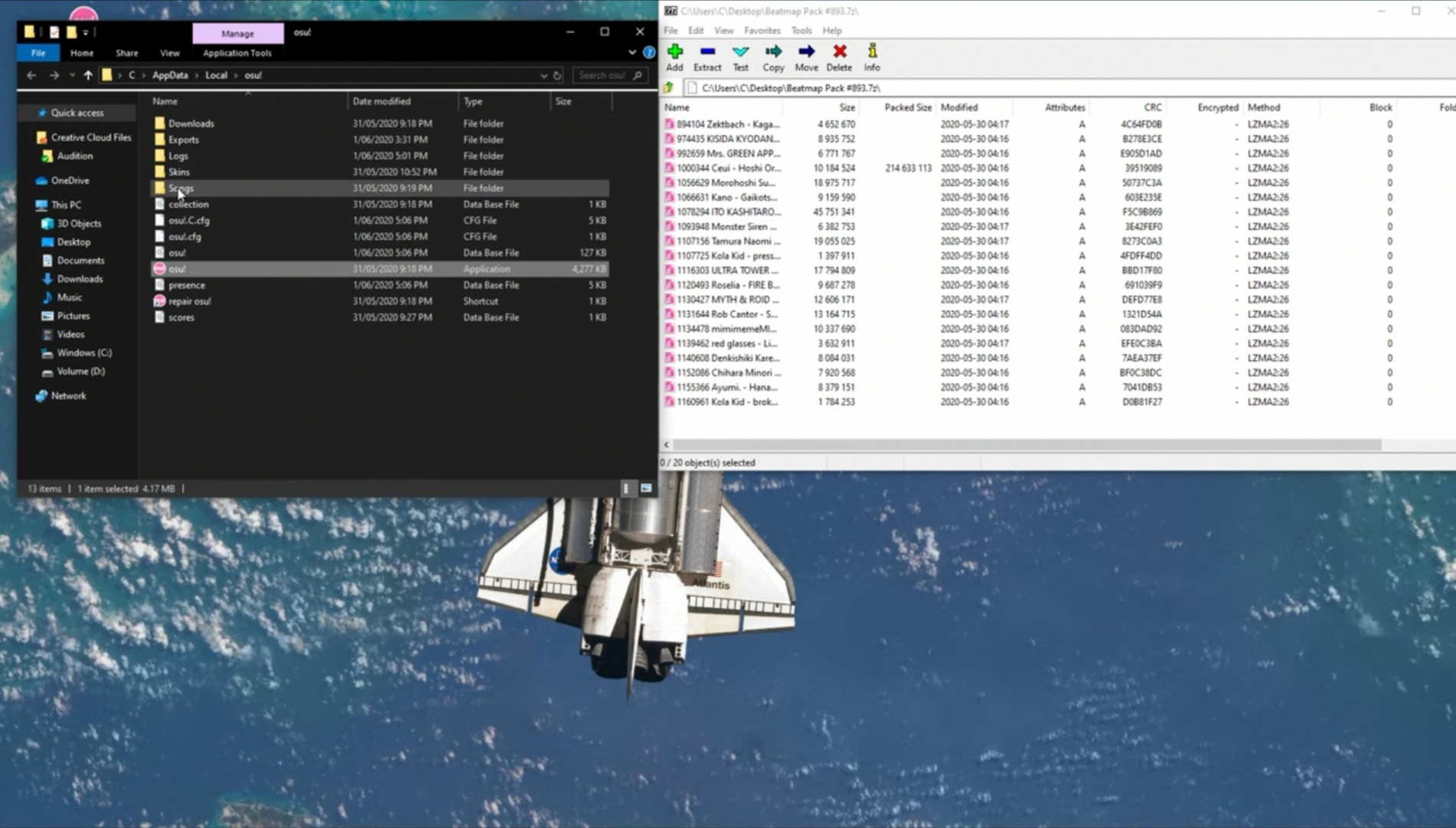 Next up, copy all the songs found within the beatmap packs you extracted earlier and paste them into that location.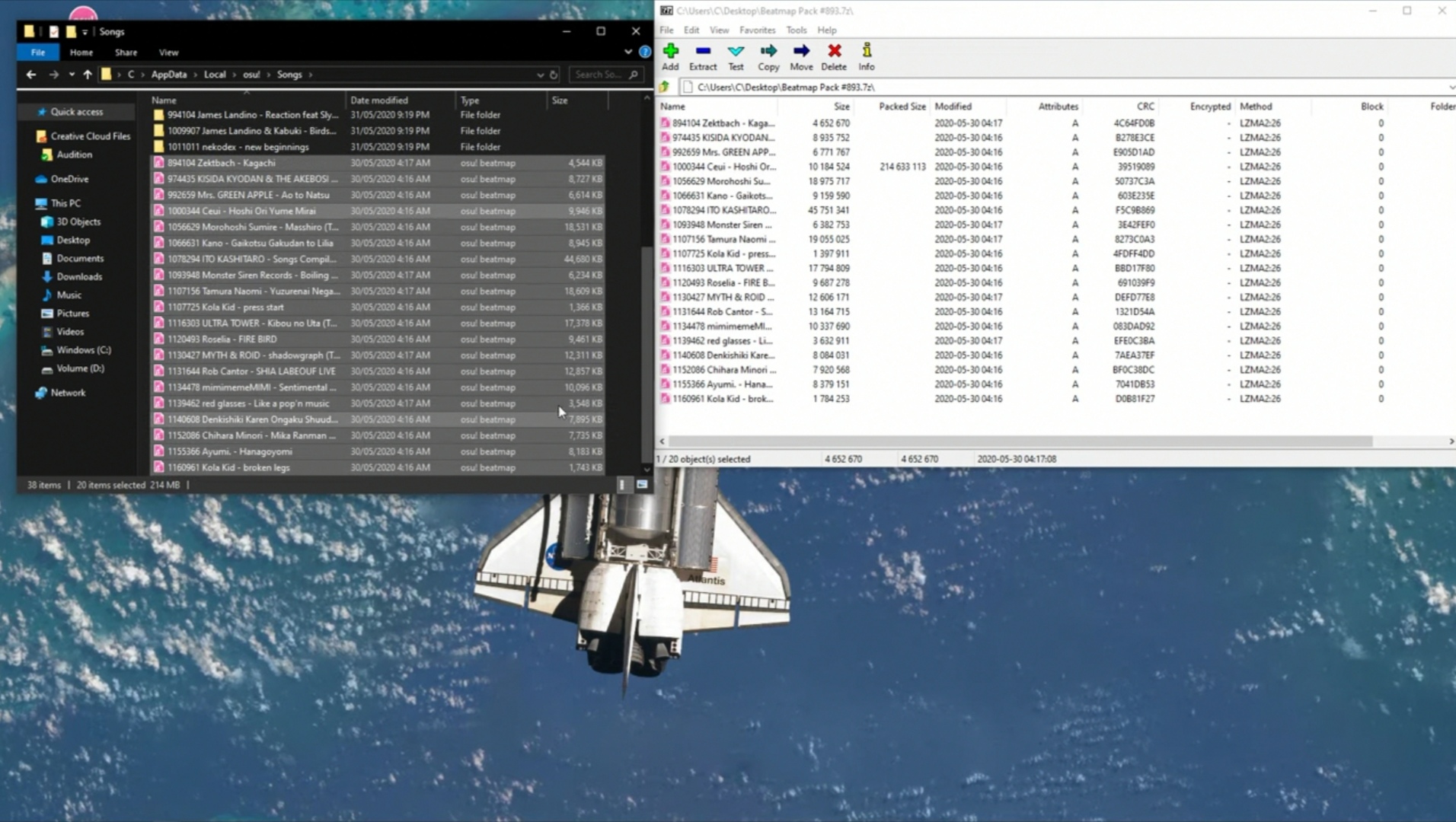 That's it. You can now open up osu! and enjoy the sideloaded beatmap packs.
Where to Find osu! Beatmap Packs
One of the most searched osu! keywords is arguably the beatmap packs. Whilst many users often download an individual beatmap, you're better off grabbing the pack since it comes with a dozen of songs all-in-one. So assuming you have got enough megabytes and a good internet connection, then here's where to find the best osu! beatmap packs.
1. Osu.ppy.sh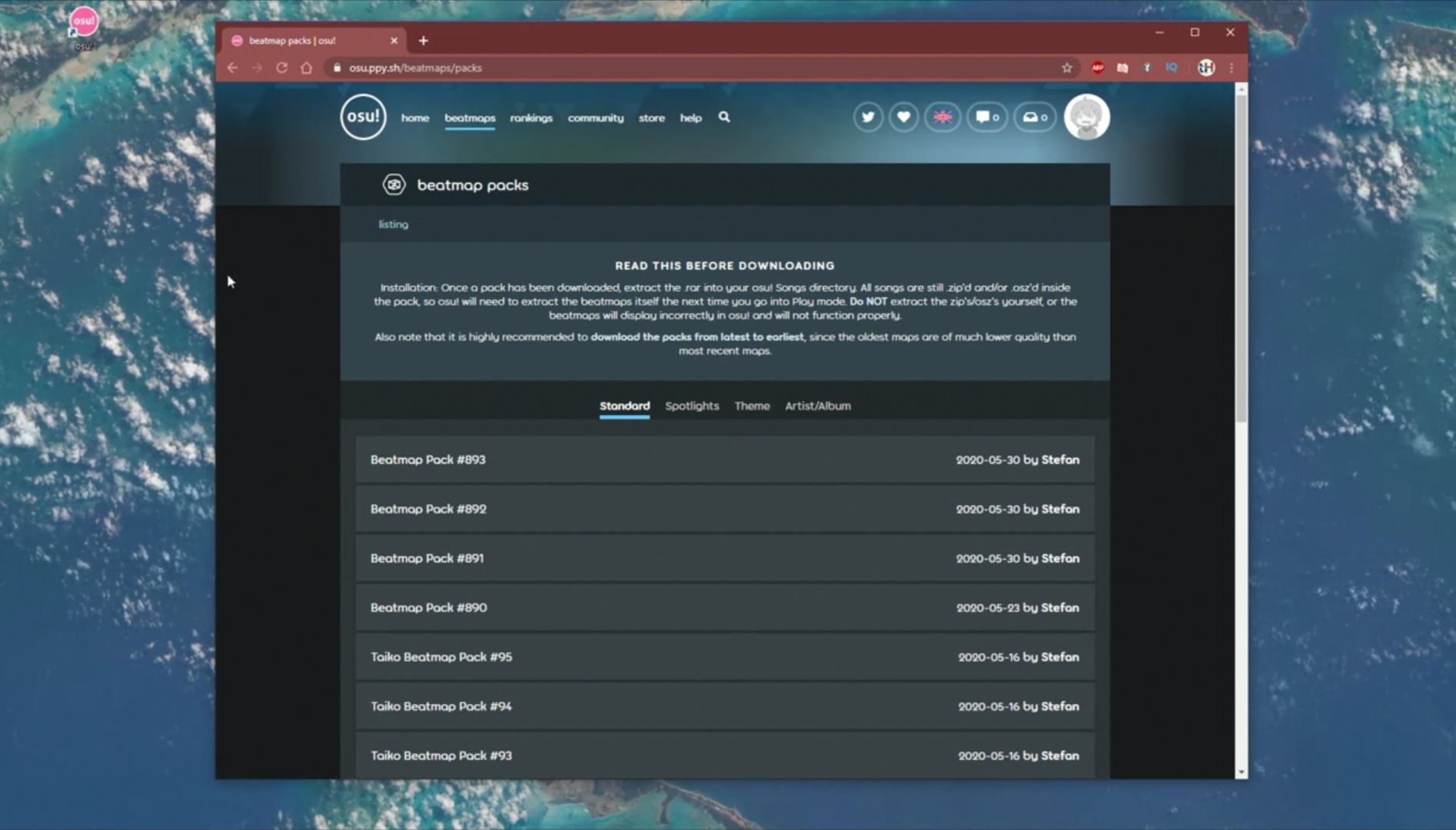 For the uninformed, Osu.ppy.sh is the official website of osu! rhythm game. It hosts a dozen of community-made contents such as skins and you are sure to find plenty of osu! beatmap packs in there. From Standard to Spotlight, Theme and Artist/Album, the site comes features-rich and the best part is that all the newest beatmap packs are free and of high quality.
Visit Osu.ppy.sh
Bonus Tip
Aside from the aforementioned site, there are a dozen of platforms that uploads osu! beatmap packs. Discord is one such portal and you will also find a bunch of them on the video streaming site YouTube. Always bear in mind that they are safe and free to download.
Wrapping Up
So this is it. From the best osu! beatmap Packs to how to install them and also where to find and download them, this is literally the only post that can quench your taste for more music content in osu!. Overall, happy gaming.