Hoho Hub Script is arguably the best Blox Fruits script out there. Today, we will walk you through on how to obtain and use Hoho Hub Script in dozens of Roblox games such as Blox Fruits and more.
Roblox scripts exist because they improve our gameplay by incorporating fresh features and mechanisms into our games. While the majority of Roblox players looking to gain unfair advantage over other players frequently use scripts to cheat in their favorite games, Roblox scripts are useful for automating tedious activities within games.
Also Checkout: Roblox RPG Elevator Script
On Roblox, there are a plethora of 3D experiences that features a lot of repetitive actions and Blox Fruits is arguably amongst them. From fighting enemies to completing quests, and collecting items, progressing in Blox Fruits involves performing the same tasks repeatedly, but assuming you find these actions boring, you might as well use Hoho Hub script to simplify your gameplay.
What is Hoho Hub?
For folks uninformed, Hoho Hub is strictly a script designed for various Roblox games including Blox Fruits. Its aim basically is to help users eliminate the repetitiveness found in most of the 3D experiences on Roblox and it does so without qualms.
Using Hoho Hub Script, Robloxians can easily take advantage of its auto farm feature to farm mob, points, levels, fruit and even gun mastery.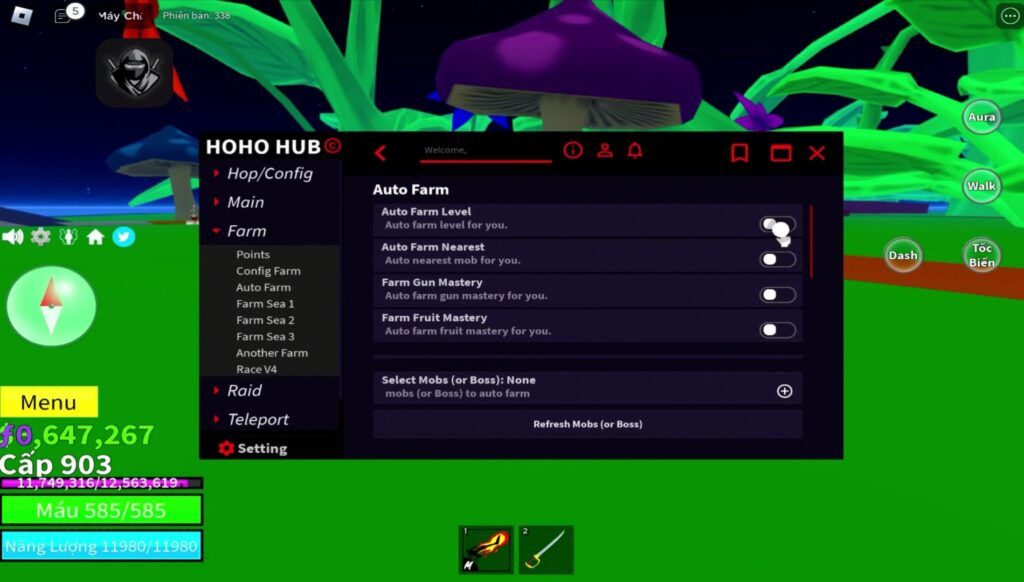 Hoho Hub also features an auto raid hack including ESP which helps users see all the fruits, players, chests, and flowers on the map.
Its teleport feature also comes in handy especially when you're looking to navigate to another area on the map.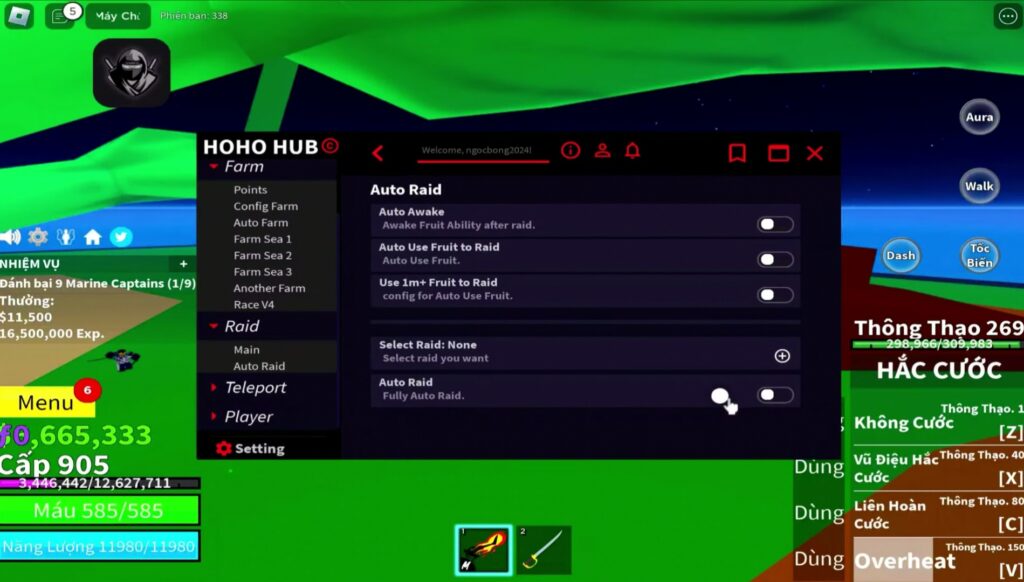 Hoho Hub Script sure offers a plethora of essential hacks for Blox Fruits and you can only witness the cheats firsthand by utilizing it within your game.
Hoho Hub Script
From Auto Farm to ESP, Teleport, Auto Raid and more, Hoho Hub can be said to be one of the feature-rich Blox Fruits script to make use of right now.
Not only is it available for free but alsoit brings a smooth, easy to use interface. Now without further delay, below is the only Roblox Hoho Hub Script for Blox Fruits you should be using right now.
loadstring(game:HttpGet('https://raw.githubusercontent.com/acsu123/HOHO_H/main/Loading_UI'))()
How to Execute Hoho Hub Script in Blox Fruits
Prior to executing Hoho hub script in the Blox Fruits game on Roblox, players will need to employ the services of a reliable Roblox exploit. From Krnl, Fluxus, Synapse X, Arceus X, and more, there are a plethora of them.
So assuming you do not have one downloaded yet, simply jump into our previous post detailing the best Roblox script executor and/or exploit and find yourself something that works.
Once installed, go ahead and jump into Roblox, then look up and click to open Blox Fruits as well as the downloaded exploit. Next up, copy and paste the Hoho Hub script listed above into the box found within the executor.
Once done, click on Attach followed by the Execute button and the script Hoho Hub Script GUI will pop-up. Now go ahead and enable the hacks you prefer.