Bypassing Roblox's Byfron or Hyperion anti-cheat system is no easy feat, but with Celestial Executor, you can easily do so without breaking a sweat. Here's how.
Roblox houses a plethora of online multiplayer 3D experiences, each featuring in-game resources that can be purchased using Robux. However, since the inception of cheats, many Robloxians have taken to user-made exploits and scripts to hack any of their favorite games available on the platform, thereby allowing them to acquire paid resources for free without having to spend real-world money on Robux.
This has obviously left a dent in Roblox revenue, and in order to clamp down on or discourage the exploiters using the platform, Roblox made a big money move, acquiring Byfron's Hyperion anti-cheat security software for approximately 11 million dollars and integrating it into the millions of 3D experiences on its platform.
Also Checkout: How to Bypass Linkvertise Ad-Links
Now, when you start up a game on Roblox, you'll see a black start-up window with the Byfron logo sitting comfortably in the top-left corner, indicating that the game is strictly protected and any attempt to hack in-game resources using scripts may result in your account being permanently banned.
With Reshaders and FPS Unlocker probably the only programs spared, Robloxians are no longer allowed to use the popular auto-clicker tools as well as similar software designed to help users cheat in-game. So, if you are looking to circumvent this security, here's how to bypass the Roblox Byfron or Hyperion anti-cheat system.

How to Bypass Roblox Byfron
With the highly acclaimed Roblox byfron bypass script installable via Tampermonkey no longer working and the use of the Microsoft version of Roblox client for PC now outdated, bypassing the Roblox Hyperion anti-cheat security system is no longer an easy feat, but do not fret, for there's still an unpatched Roblox exploit out there that can be used to execute scripts in any Roblox game.
We're referring to Celestial Executor, a free-to-use and reliable Roblox exploit that allows users to execute scripts in any Roblox game with ease. Now, without further delay, here's how to bypass the Roblox Byfron or Hyperion anti-cheat system using Celestial Executor.
To begin with, you'll need to disable your Windows antivirus (if there's any) to prevent false positives. To do this, turn on your PC and click on the Start menu, then use the search box to look up Windows security. Open it and jump into virus and threat protection. From here, select Manage settings and then switch off real-time protection.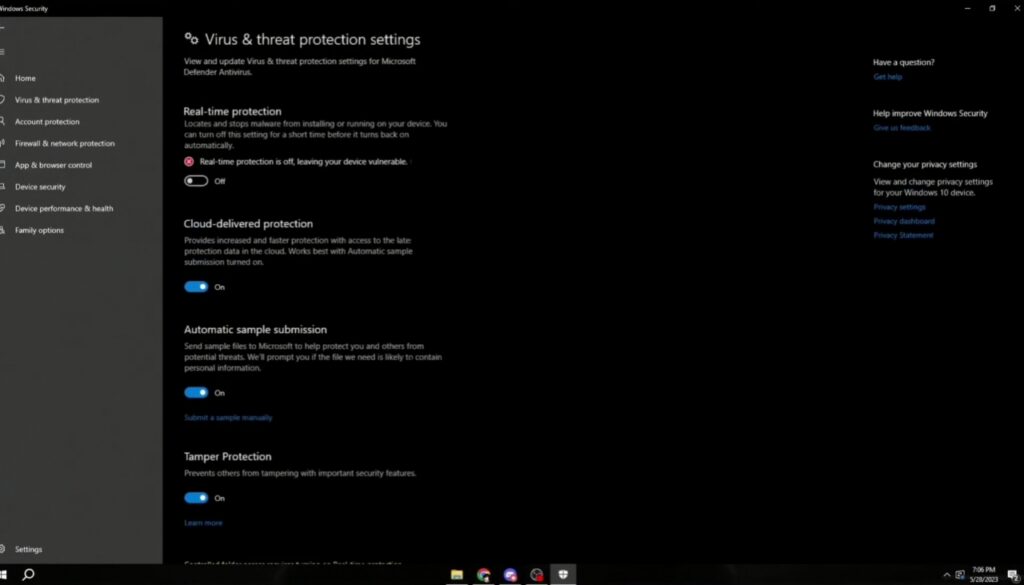 Now, it is time to sideload Celestial Executor. So to get this one going, click on the link below to navigate to the Celestial Discord server.
https://discord.gg/celestialrbx
Once in there, jump into the #download channel and click to download the latest version of Celestial Executor.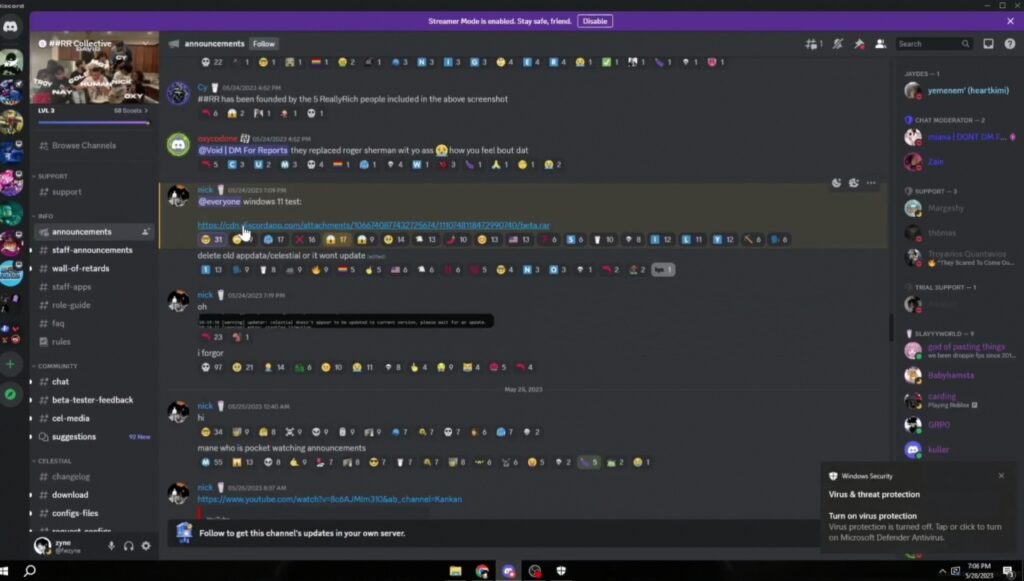 With that done, simply extract the downloaded file using WinRar or 7-Zip.
Now open the extracted folder and click to run pipe_communication. Once done, navigate to Roblox and launch your favorite game.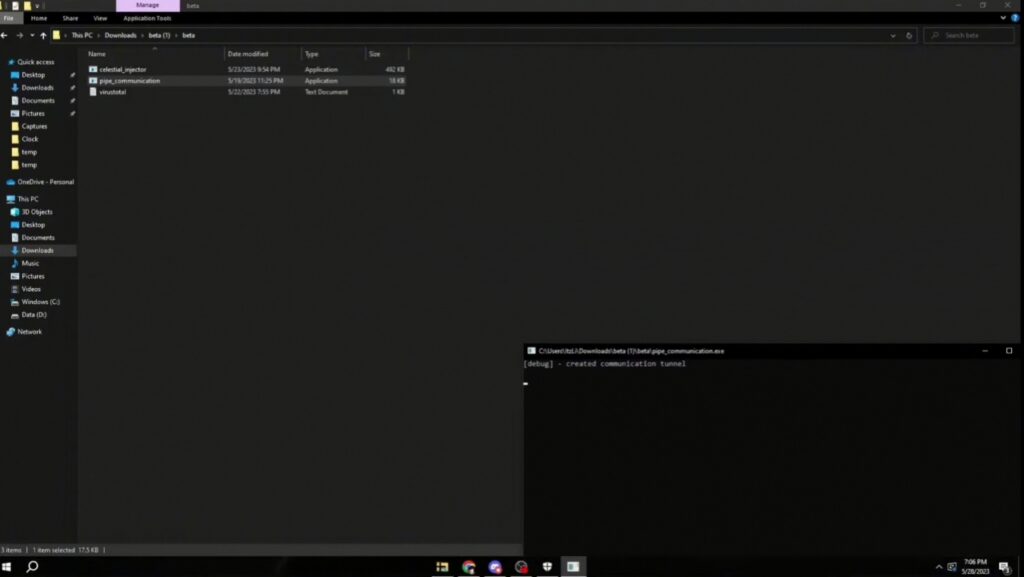 Once the game loads, head back to the Celestial Executor folder and run the executable file celestial_injection.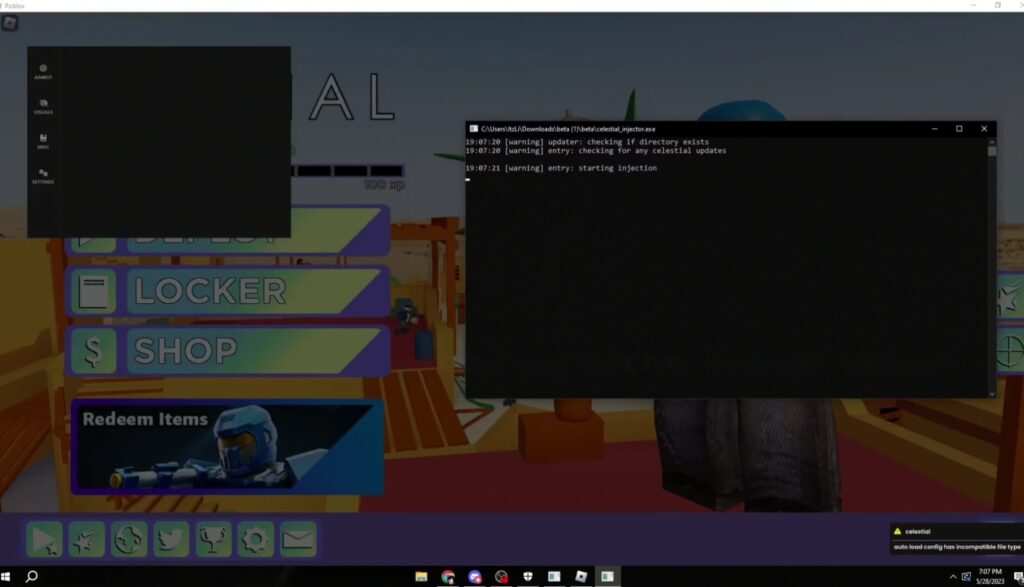 That's it. You can now find, copy, and paste a working script for the game you're currently running into Celestial Executor, then hit Attach and execute it with ease.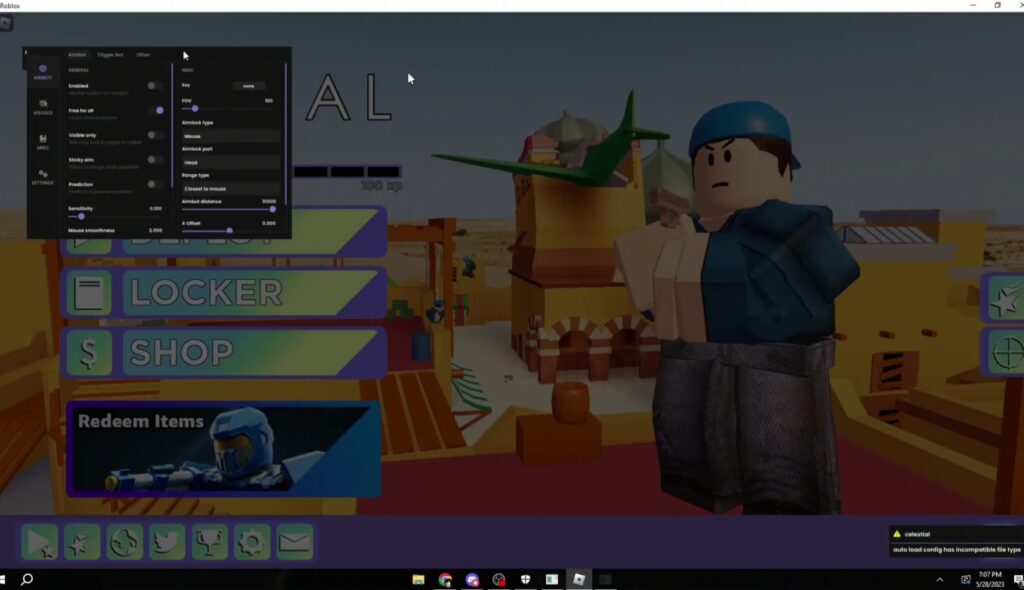 Wrapping Up
So this is literally how to bypass Roblox Byfron or Hyperion anti-cheat system. If you encounter any issue whilst implementing the guide above, simply use the comment box below to notify us and we'll try to provide a solution as soon as we can.