Roblox needs no introduction but if you are looking for how to install its app onto your device, then we might as well walk you through on what it is and how to download it on any platform.
We have seen on several occasions a scenerio where video games get slapped onto the sandbox label even when it's apparent that they do not belong there. By definition, a proper sandbox is a game that gives the user the tools with which to create his own fun. They do not have any specific goal nor do they offer linear storyline but players derive amusement from a range of open-ended interactions.
Minecraft in this case fall under the sandbox category, but Rockstars' Grand Theft Auto series doesn't. Now as you might have guessed, Roblox is a top-tier sandbox and its origin is much more humbler. At its core, it is a 3D game creation platform that features an enormous community of developers as well as players and its app is among the top downloads on several stores.
Also Checkout: How to Fix Roblox Error Code 267
It isn't for nothing that it's currently got more than 150 million active users. Beside creating your own settings, Roblox let's you model your characters and structures and you can even sell your work to other users on the platform. It's lucrative per se and offers an in-game currency called Robux which can be used to purchase items such as clothes, hats, pants, shoes, goggles and more for your avatar.
Now for folks wondering, Roblox app is like a launcher for games created by users of the same platform. Once fired up, you will see a huge list of games to play, with over 3,000 players often connected simultaneously in many of them. Each game features its own rules, gameplay and limitations and you will find several titles categorized in different genre such as fighting, action-adventure, puzzle, horror and more.
While we may agree to the fact that Roblox graphics look a bit rough, we still won't deny its generosity of offering a simple and direct experiences that run on any platform. Its diffusion as well as recognition are on par with the likes of Minecraft and once you manage to install its app onto your device, you will get to enjoy hundreds of free games created by its users or probably make your own.
Also Checkout: Roblox Promo Codes for Free Items
Notwithstanding the fact that the first public version of Roblox Windows client dates back to 2006, it is still totally current since the 2014 release of an Android version. The mobile app may not allow users to access the world editor, but it does let you play premade levels smoothly. Now if you're looking for how to download Roblox on Chromebook, Windows, Android, iOS and Mac, then we have detailed the guides below.
How to Download Roblox on Chromebook
Roblox by default doesn't support Chromebook and as such you'd find it difficult to accept that you can no longer play your favorite Roblox games on your new platform. Fortunately, there's a workaround to this and the whole step can be pretty much easier if your Chromebook offers support for Google Play Store.
So to download Roblox on Chromebook, simply click on the "Quick Settings Panel" at the bottom right-hand corner of your screen.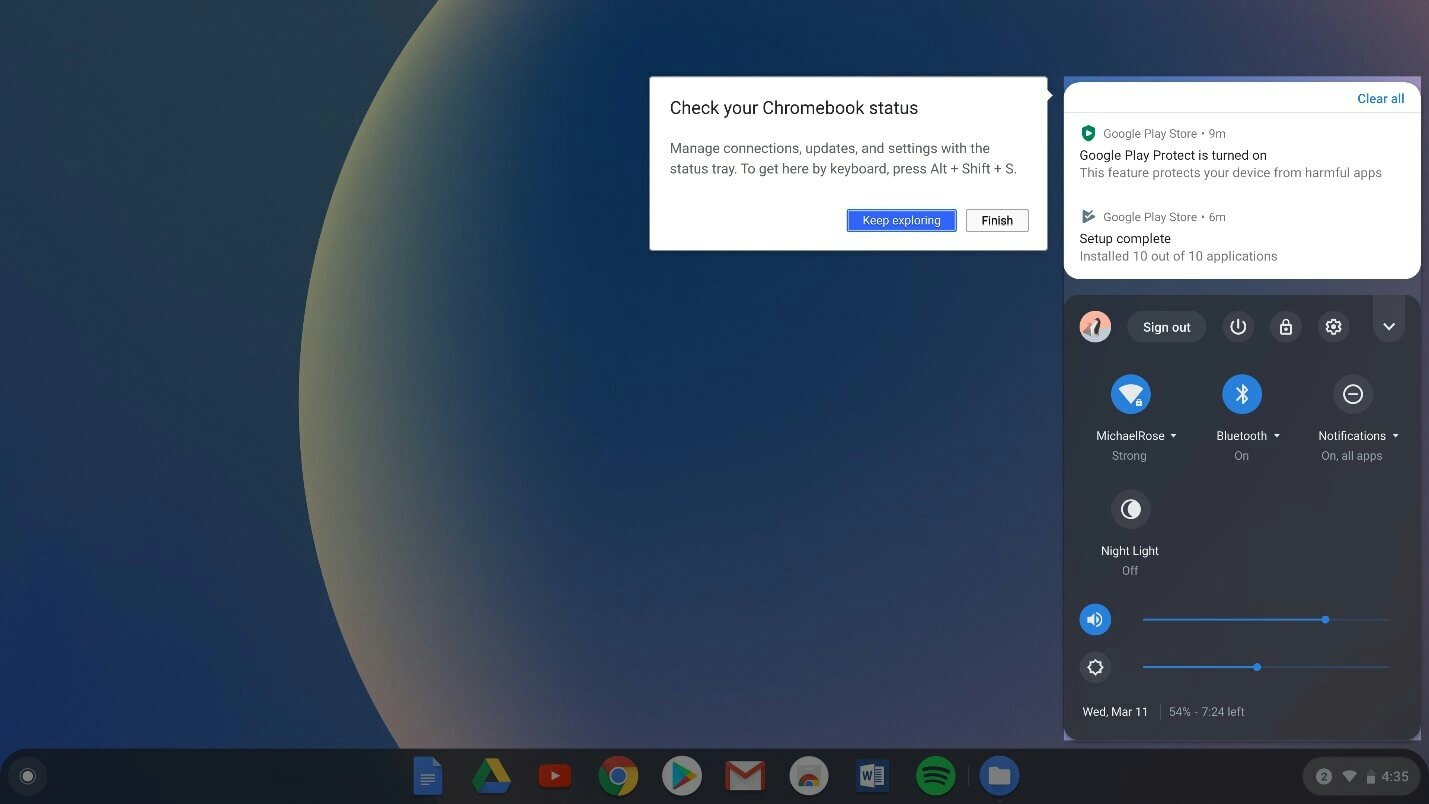 Next up, click the "Settings" icon, then scroll down till you get to the "Google Play Store" section. Go ahead and "turn it on", then read the terms of services and click "Accept" to get things going.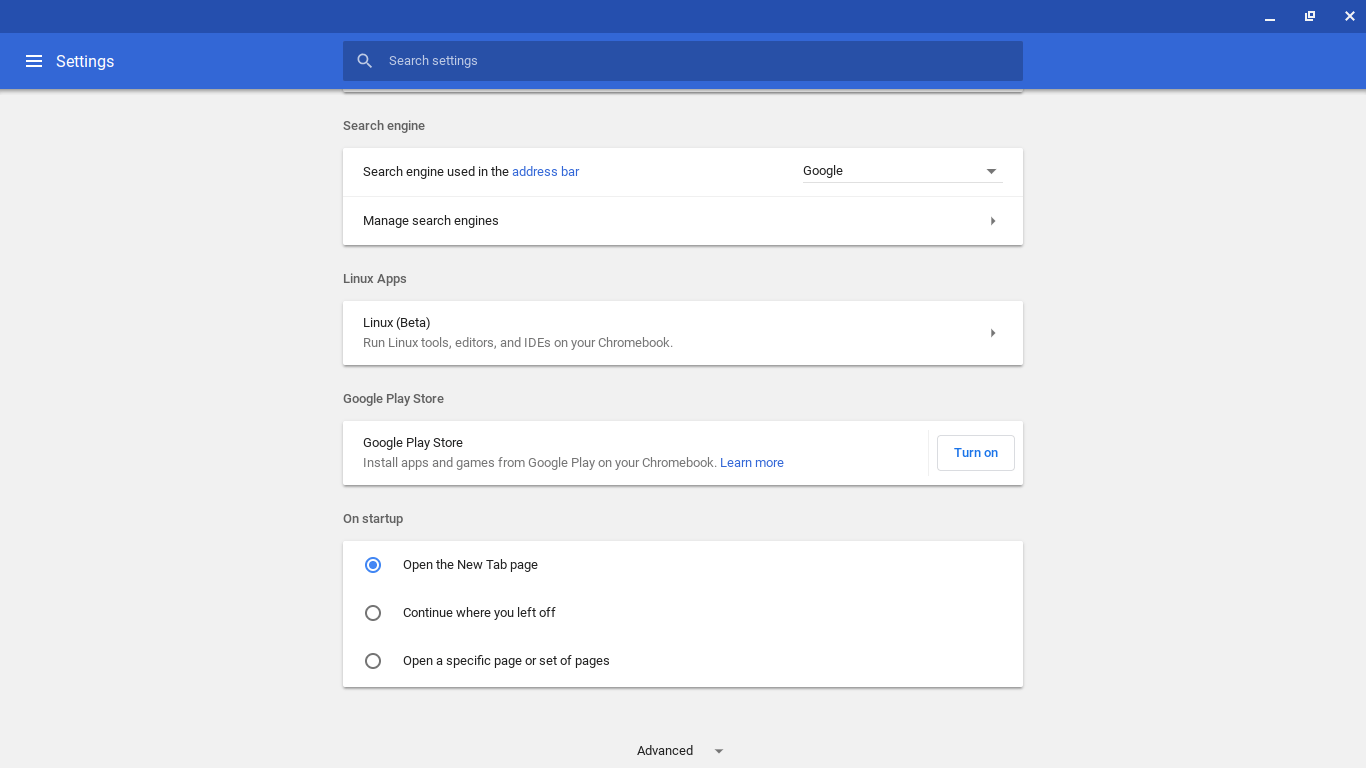 With that done, simply fire up Google Play Store on your Chromebook and then search for Roblox. Once found, click on the "Install" button and wait till the downloading process is completed then click "Open"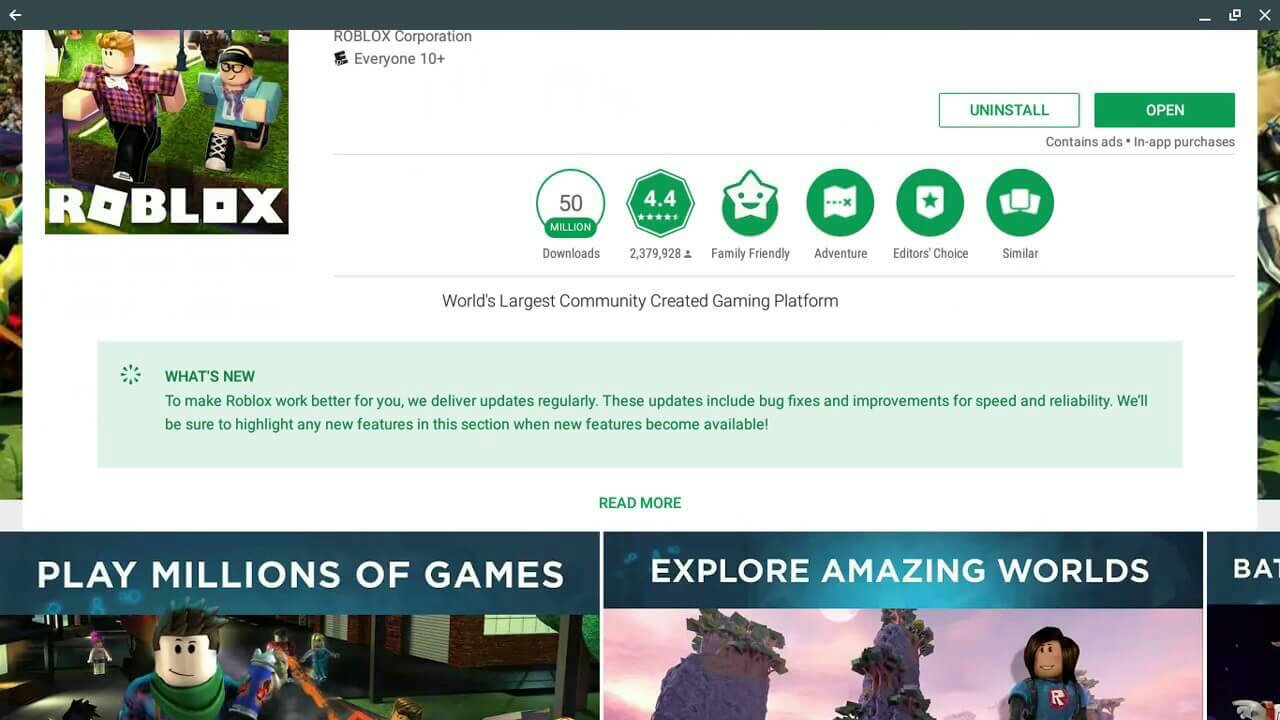 Now go ahead and login (if you already have an account) and start playing.
Downloading Roblox on Chromebook Without Google Play Store
We have received several messages from students asking us how to play roblox on a school Chromebook when blocked. Well if your school-issued chromebook doesn't bring support for the Google Play Store, then follow this guide to get it running in no time.
To begin with, download the Android APK for Roblox from here followed by adding ARC Welder to your Chrome browser.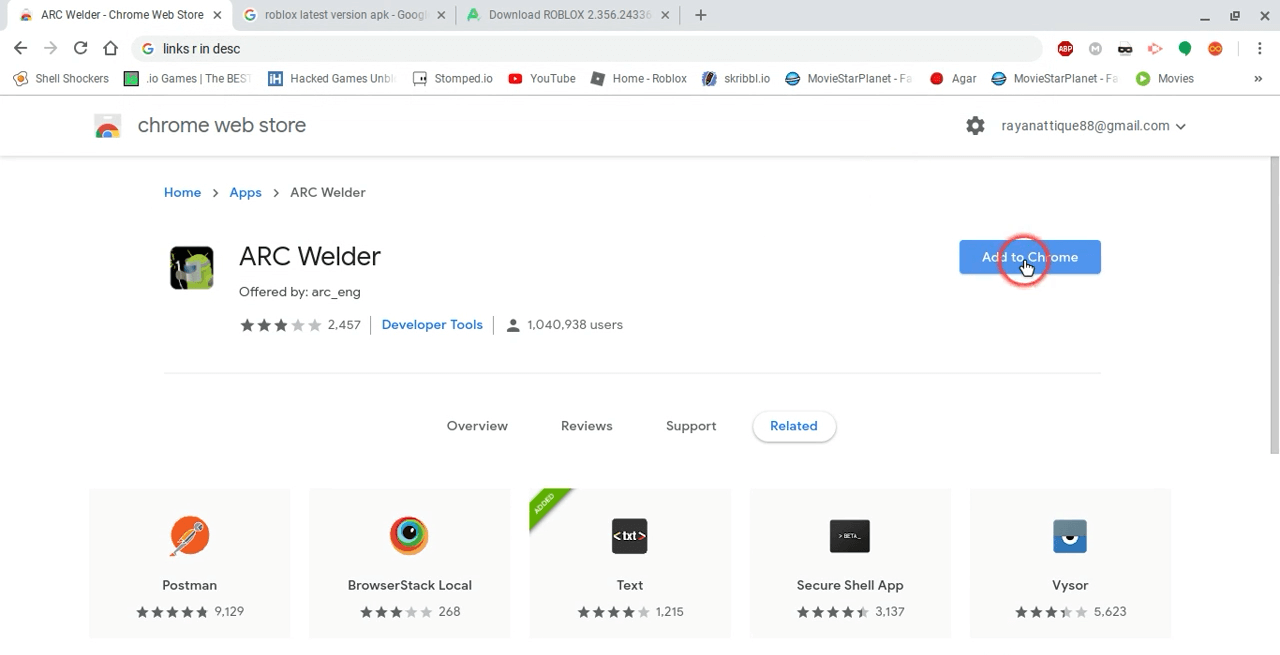 Once this is done, fire up ARC Welder from chrome apps and click on the "Choose" button. From here, select the directory or folder where you want files to be written on.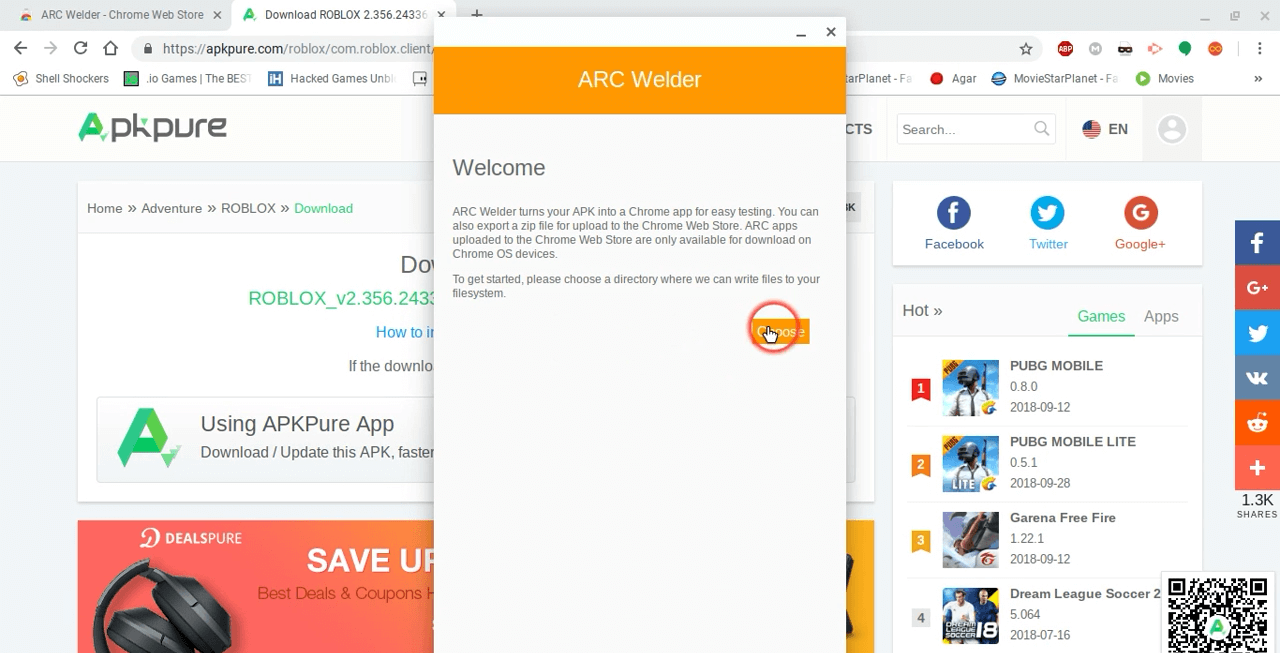 Next up, click on "Add Your APk" and then located and select the Roblox APK file you downloaded earlier.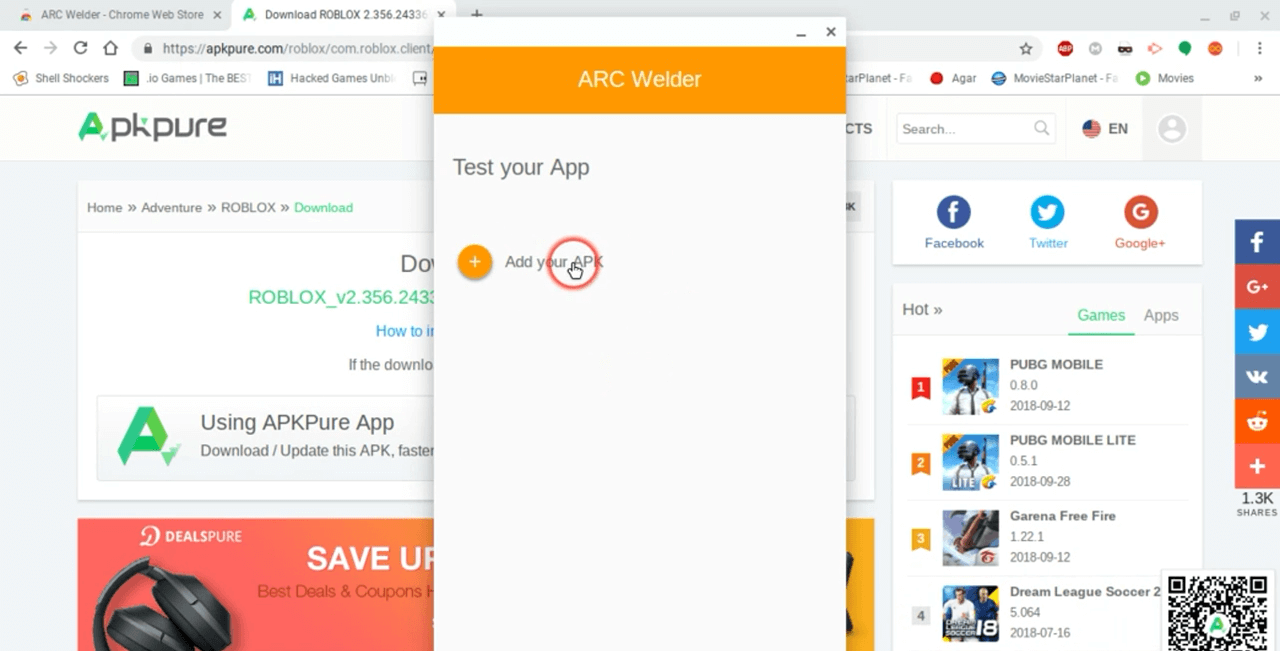 Wait till it processes successfully, then ensure "Landscape" orientation and "Tablet" form factor are selected and then click the "Test" button and off you go.
How to Download Roblox on Xbox One
Unlike the Chromebook guide, downloading Roblox on Xbox One, Xbox Series S or Xbox Series X is pretty simply. So if you already powered on your console, then here's how to download Roblox on Xbox One.
To begin with, log into your Xbox with the Xbox account you want to use to play Roblox. Once done, fire up the Microsoft Store on your Xbox console and then search for Roblox.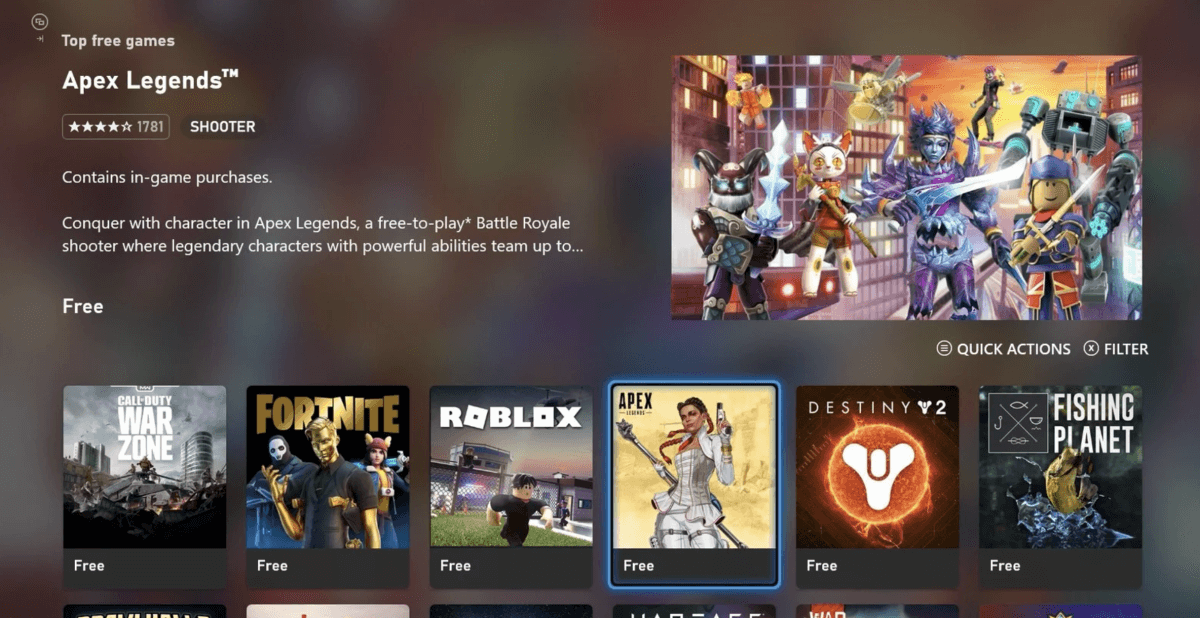 Once found, click the "Download" or "Get It Now" button and then load the app once the installation process is completed.
Now go ahead and Sign in using your Roblox username and password and once you are in, browse through the list of games available on the platform, then select the one you prefer and start playing.
Alternatively, you can download Roblox on Xbox One directly from here.
How to Download Roblox on Android, iOS, macOS and Windows PC
The steps involve in downloading Roblox on your smartphone and/or Windows PC or macOS is pretty simple and straightforward. All you have to do is to visit your App Store, then search for the Roblox app and install it once found. However if you are finding it difficult executing this task, then simply use the below URL to directly download Roblox onto your platform.
Is Roblox on PS4 and Linux?
Wondering if Roblox will ever make it to the PlayStation 4 console and on Linux? The answer is NO. Roblox currently has not been officially released for PS4 and Linux and we do not think there will be plans for this in years to come. So as of now, you can sideload the "Roblox Studio" onto your Ubuntu Linux and then play "Dreams" on your PS4 as an alternative.