In here, we have detailed the Roblox error code 267 meaning, causes, as well as how to fix it. So get back to gaming by reading this ultimate solution.
Assuming you are an avid Roblox player, nothing is better than settling in for an extended gaming session with an ice-cold soft drink and a bag of cheese puff. However the most frustrating thing you can experience is an error code disrupting your gaming session. One such error code that is relatively common is the error code: 267 which often pops up in the middle of gameplay or whenever you try to fire up a game.
Also Checkout: The Best Games Like Roblox
But we urge you not to frit for in this article we are going to unravel the meaning of the Roblox error code 267 and then we will go further to explain its causes and how to fix them. So if you are already itching to get back to gaming, then here's a complete explanation as well as how to fix the Roblox error code 267.
Roblox Error Code 267 Meaning and Causes
Technically speaking, the Roblox error code 267 is an error message you get when a game kicks you out from its server. This mostly pops up in the middle of gameplay or when you're trying to open a game. It is irritating per se to imagine the feeling you get when you get kicked out of a game you have probably spent so much dollars on.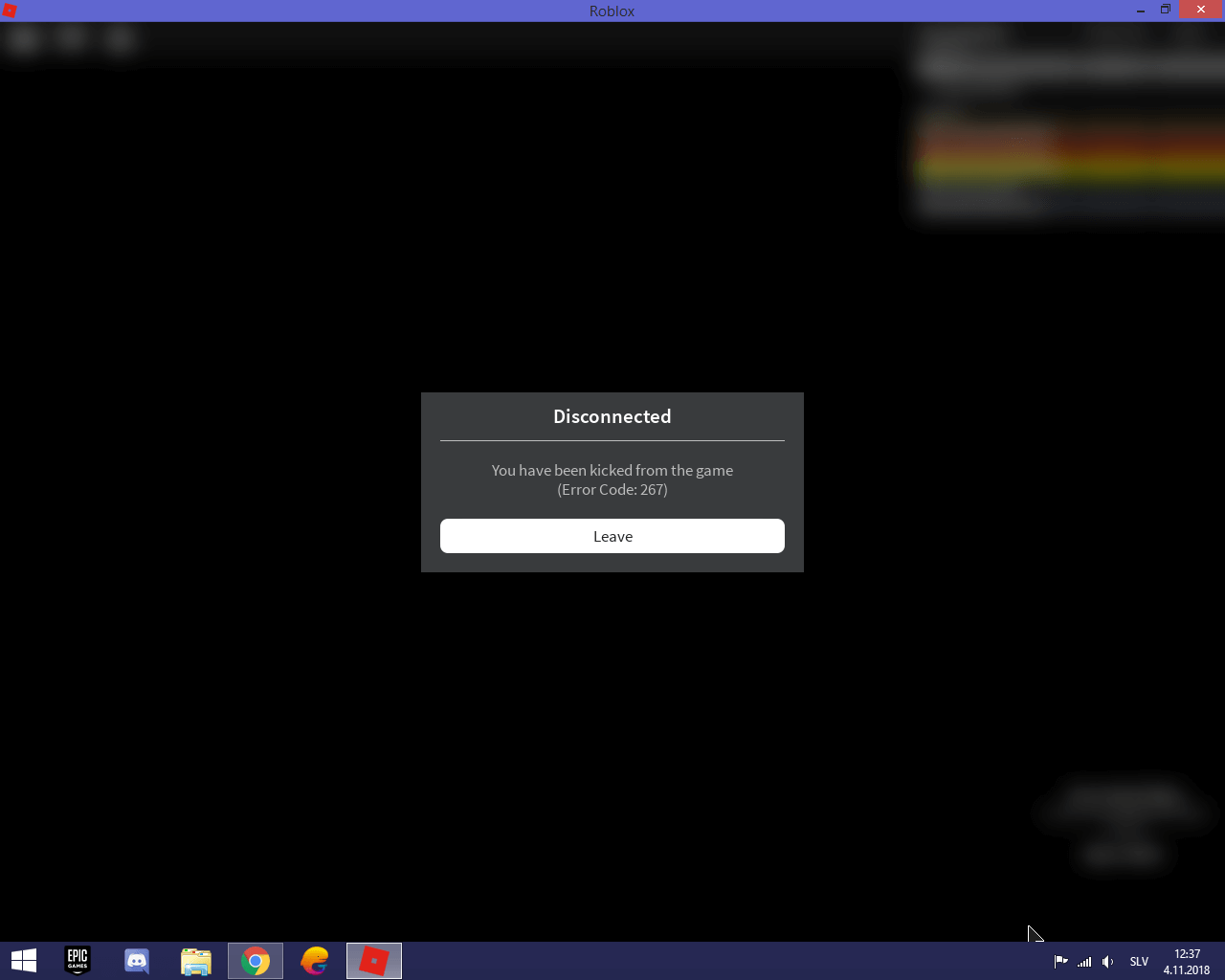 A slew of players have often mistaken this error message as a ban from Roblox itself but to be candid the game creation platform isn't responsible for this error. Rather the main reason why you may see this error is due to an illegal insertion of script by the player.
As you'd know, most of the games on Roblox are programmed by the developers to sense and probably get rid of unwanted activities and some go to the extreme of shutting out players for a specific period of time. Hence when you try to override an original game script using cheat codes or to hack a game in other to gain the upper hand, you will likely encounter the error code 267.
How to Fix It
Initially, when we got the error code 267 whilst trying to fire up Jailbreak, we thought it was something Roblox support could fix, hence we emailed them. Four hours later, we got a feedback that read thus;
Thank you for contacting Roblox Customer Care for your concern about getting an error 267 in a specific game.

Based on your description of the issue it sounds like your account has been blocked from playing a specific game rather than being banned from Roblox. This is not a ban given by Roblox moderators.

One of the great things about Roblox is that builders of all ages can create and control entire gaming worlds. This does mean that the creator sets the rules of the game, as well as choosing who is or isn't invited to play the games they create.

We recommend sending a personal message via Roblox to see if the game creator is able to help you access their game. Most builders are helpful and those that create popular games do not want players to be excluded from their games without good cause so that their game can remain popular.

If you aren't able to get a hold of the game creator, or they choose not to let you back into the game, remember that there are thousands of other games on Roblox. This means that there are likely many other games that you can like and can play! You can try searching and filtering through all of the games on our Games page.
Playing other Roblox games was no option, since we were already engrossed with Jailbreak and to think we have already spent so much dollars just to purchase in-game resources, ditching it is no advice. Now in a bit to find a solution to our situation, we emailed one of the Roblox developers to ask for his opinion and below is what he said.
As a Roblox developer I know the error code 267 is something we intend. This is not an error. We kicked the player because we wanted it. Maybe they were cheating, they were banned or whatever. This is no serious thing and no one needs to go to "YourUnistaller" to uninstall a program.

Updating your browser, uninstalling Roblox, whatever won't fix it. If you were banned from a game in that account, then making a new account fixes it and once it's fixed, you should avoid using exploits.
From here, we realized his message were clear. We have often utilized Sir Hurt exploit to cheat in Jailbreak and from all indication, this is probably the reason why we got kicked out of the game. So apparently, the ultimate or perhaps the most proven way to fix Roblox error code is to create a new account.
Bonus Tip
Aside from creating a new account which of course is the ultimate solution, the Roblox error code 267 may appear if your account isn't up to 30 days old. So one of the several ways to fix this error is to try other games until your account comes of age and then you can go back and re-launch it.
Also there are times when the game kicks you out for a specific period of time (let's say 10 hours). All you have to do is to wait till the time elapse or till the ban period expire and then you can go back and start playing.
In Conclusion
Fixing the Roblox error code 267 is actually simple, but it comes at a cost and that's probably because you will loss all of your Robux as well as friends, game saves and more when you make a new account. Hence we urge you to desist from exploiting in other not to encounter this error.
Also we'd like to let you know that using an updated and/or compatible browser such as Chrome or reseting all your Internet Browser Settings as well as checking Network Connection, verifying your Browser's Security Settings, disabling Ad-Blockers and reinstalling Roblox won't fix this issue. So do not stress yourself completing mundane tasks.