Roblox vore games galore. So if you're looking to see what they look like and how they play, then here's how to find Roblox vore games easily.
The term vore is well-known amongst gamers and even though it is often seen as something illogical, many video game developers have always had a thing for it and usually ends up integrating it into their work.
Also Checkout: Why Can't I Buy Robux
In Gears of War 2 – Intestinal Fortitude, we saw Epic Games put characters inside the body of a giant riftworm and while you may think that's all, the God of War series (The World Serpent to be precise) feature similar scenes.
Frantically speaking, video game creators love vore and so applies to those on Roblox community. Albeit a kid's playground, Roblox host a plethora of vore games that you can dig into, but even though they're rare to find, they exist.
How to Find Roblox Vore Games
Roblox vore games, for the uninformed, are experiences in which characters are seen devouring others. There are a lot of them. So assuming you are wondering what they look like, then here's how to find Roblox vore games.
To begin with, fire up Roblox and sign in to your account.
Next up, click on the search bar at the top-right corner of the screen and type in get eaten by or get swallowed by into the provided space.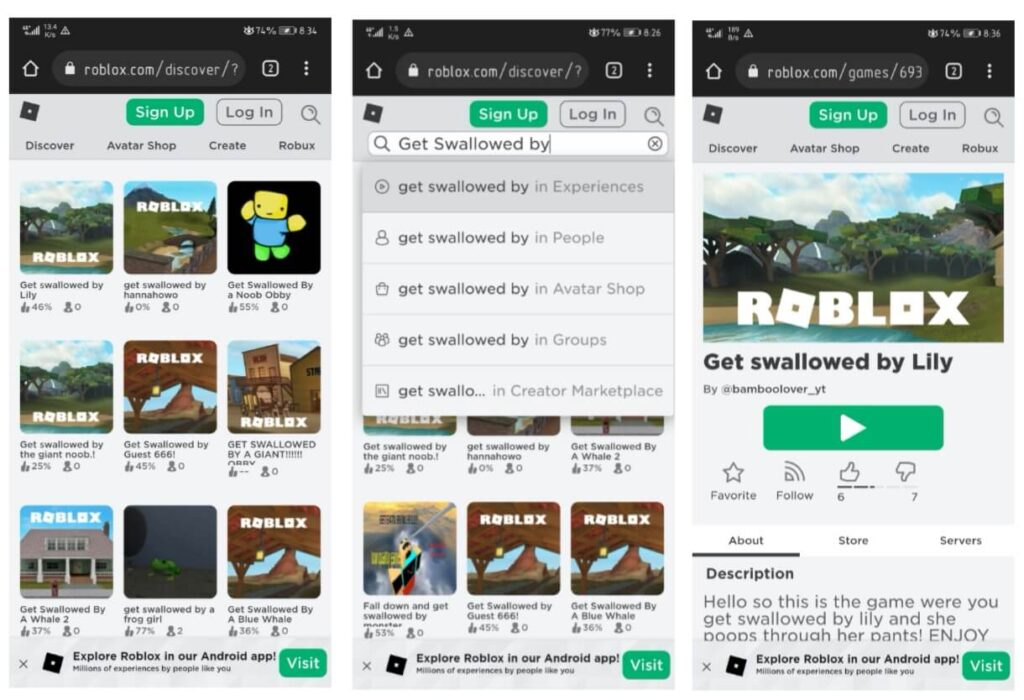 A drop-down will appear, choose to search in the Experiences category and you'll be presented a plethora of vore games.
Go ahead and select the once you like and then click the Play icon to begin gameplay.
Wrapping Up
So this is literally how to find Roblox vore games. Do note that these games are weird, and as a kid, we do not recommend playing them.