Why Can't I Buy Robux? We've received numerous emails with the above question as the subject. Today, we'll explain why players with new accounts on Roblox are unable to buy Robux as well as how to fix it.
On Roblox, users can create 3D games within the Studio and publish it on the platform for others to play. The website host a plethora of user-generated content that can be played for free, but if you are looking to enjoy all of its exclusive content, you're going to need Robux.
Also Checkout: How to Give People Robux
Robux for the uninformed is Roblox's way of tricking users into spending money on the platform. The virtual currency is constantly in demand and can be used to purchase in-game upgrades and avatar accessories.
It is also used to gain access to paid games and to create private servers as well as groups. Now assuming you're new to the Roblox platform and want to purchase Robux only to encounter an error, then we've got different ways to fix that.
Why Can't I Buy Robux on My New Account?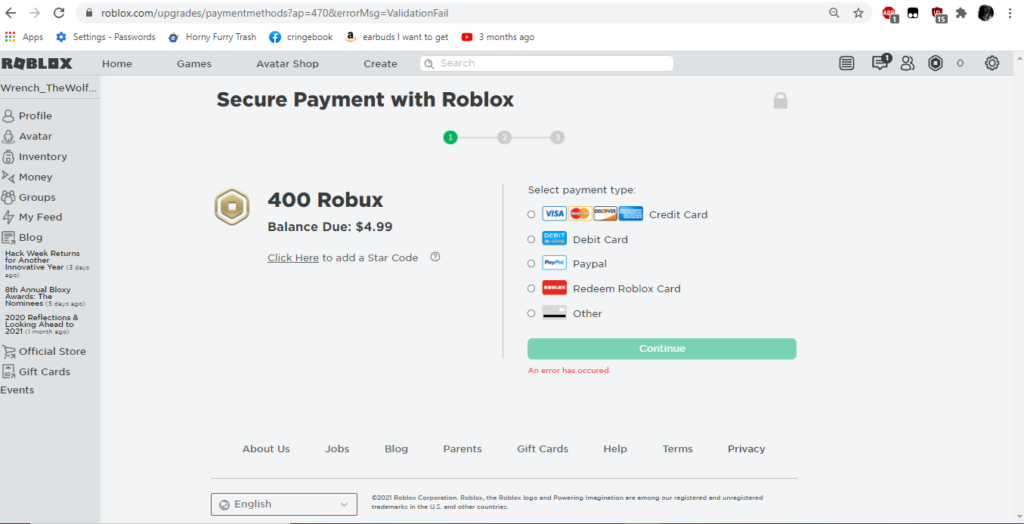 For some reasons, a ton of users have been complaining of being unable to purchase Robux with their credit cards. According them, when trying to purchase Roblox Robux on their brand new account, they often encounter an error has occurred message with absolutely no elaboration on what to do to fix it.
On mobile, the message usually reads thus;
An error occurred during this purchase. Please try again later. If this problem persists contact [email protected]
Now when you contact Roblox support for help, they'd suggest clearing your cookies, but this too doesn't works, hence this article.
Personally speaking, the reason why Roblox doesn't allow new account holders to instantly purchase Robux on its platform is to prevent bots from purchasing and putting the virtual currency on botted groups.
While this error is partly due to Roblox having issues, we will walk you through on how to fix it with ease. So having explained why you can't buy Robux on your new Roblox account, it is time to unravel the possible fixes.
Add and Verify Your Phone Number/Email Address
One of the ways to fix the issue of an error has occurred while trying to buy Robux on your new account is to add and verify an email address as well as input your phone number. Doing this gives Roblox the impression that you aren't running a bot account.
So to get this one going, fire up Roblox and sign in to your account. From here, click on the Gear icon at the upper right corner of the screen and then select Settings from the drop-down menu.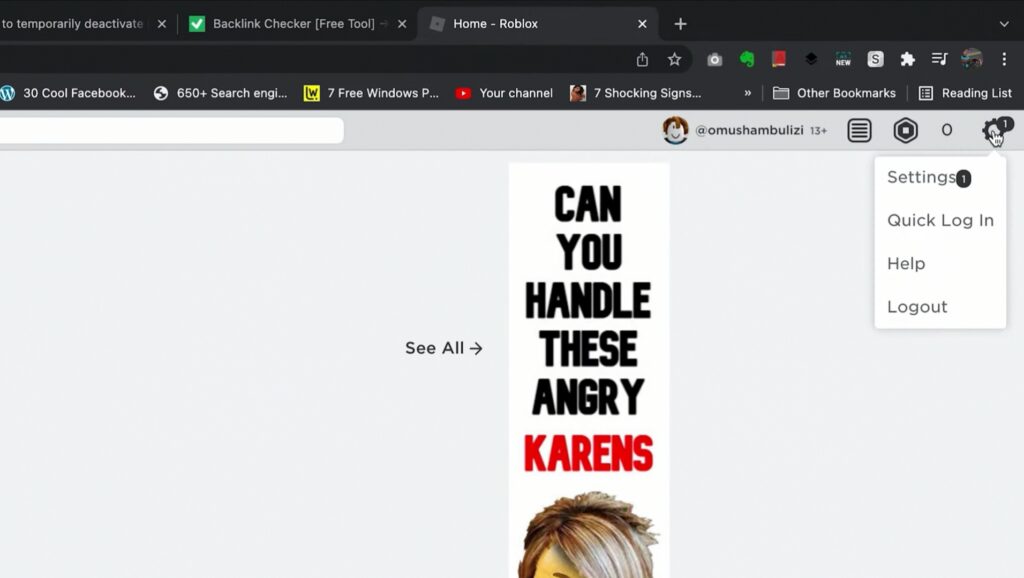 Now on the Account Info section, click on the Add Phone option and then select your country followed by entering your phone number. Once done, click on Add Phone once again and Roblox will send you a six-digit code via SMS.
Go ahead and input the code into the provided box and click Verify to confirm your phone number.
With that done, click on Add Email. A window will pop-up, go ahead and type in your Email address into the provided box.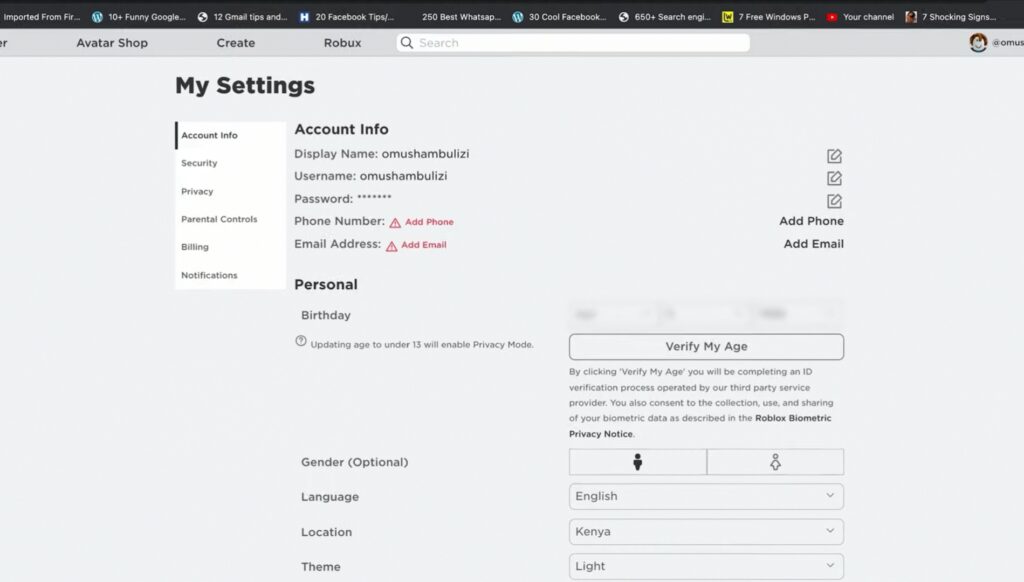 Hit Add Email once done and Roblox will send a verification message to your mail. Go ahead and jump into your inbox and locate the mail. Once found, open it up and click the Verify Email button to complete the process.
With that done, you should receive a successful message as well as a free hat that you can adorn on your character. Now sign out of Roblox and log back in after an hour. Once in, go ahead and purchase Robux.
Note Tip: If adding and verifying your phone number as well as Email address doesn't work, simply verify your age too and purchase Robux once again to see if it'll work.
Add Friends
Yes you heard that right! If you are looking to fix the issue of not being able to purchase Robux on your new account, then you should try making at least 5 friends as this will give Roblox the impression that you're a human not a bot.
To add friends on Roblox, simply log in to your account and click on the Friends tab from the left menu.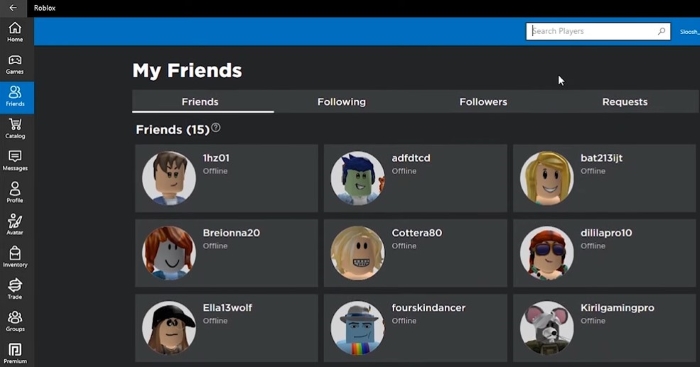 From here, use the search bar at the top of the screen to enter the username of the player you're looking to befriend. Ensure to search in the People category.
Once you find the player you're looking to befriend, click on his/her username to jump into their profile. From here, click on the Add Friend option to send a friend request. Once they accept, you'll be good to go.
Buy a Roblox Gift Card and Redeem the Code for Robux
Assuming you've gone through the above fixes and you're still unable to purchase Robux directly using your credit card, then we suggest buying a Roblox gift card and redeeming the code for Robux.
To do this, jump into the Gift Cards section on Roblox and you should see tons of gift cards that come in fixed values such $10, $20, $50 and more. You can also set a custom amount if you wish.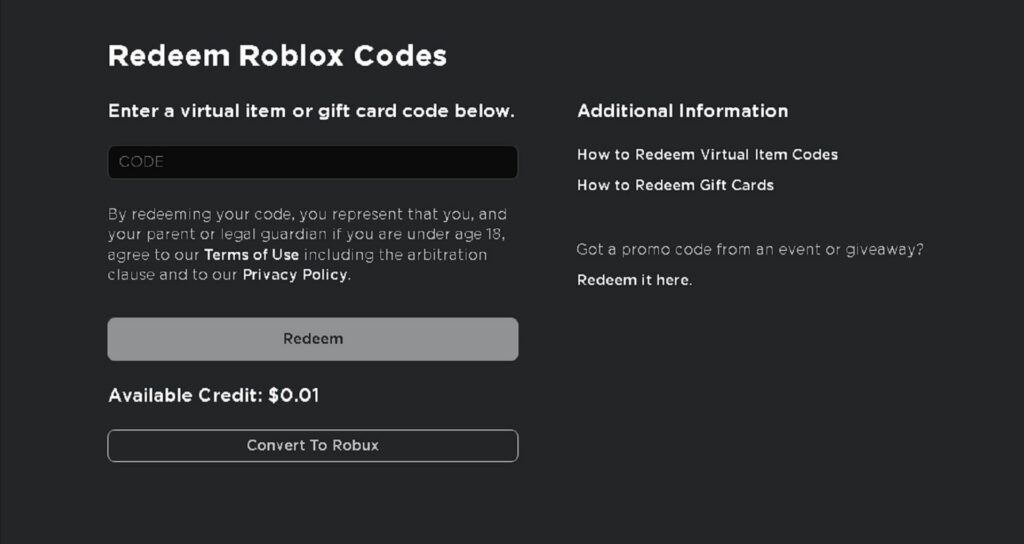 Simply select the gift card you want and once purchased, go ahead and redeem the code here and you'll receive the Robux in your account.
Wrapping Up
So this it. The ultimate way to fix the issue of not being able to purchase Robux using your credit card. Do note that if the above solutions prove fruitless, then we suggest you wait a little while for your account to age (like a day or two) and then try to purchase Robux once again.