Minecraft hacks galore. So if you are looking to auto fish or even fly in-game, then here's how to hack Minecraft painlessly.
You know, Minecraft is a wonder. It is actually the best selling video game of all time and you do be surprised to learn that albeit popular it doesn't have specific goals or a particular narrative. It's undoubtedly a true sandbox with unlimited freedom and its adventure begins with you exploring a world of blocks, mining raw materials, building structures, crafting tools and competing to survive.
At the very least, Minecraft gameplay throwns you into an open world laid out on a 3D grid and separated into different biomes. In there, you will get to encounter other players, mobs and hostile creatures and you can either choose to gather resources and build a virtual reality in its creative mode or fight it out in the survival mode.
Also Checkout: WorldEdit Commands for Minecraft
For one thing, Minecraft has the appeal to keep you engrossed for a long period of time and in as much as it's a brilliant game to begin with, you can easily "up" things up and possibly make your gameplay easier with the aid of hacks. Now if you are looking to fly in-game or even get things such as AutoFish, FastBreak and more, then here's the best Minecraft hack to utilize right now.
Minecraft Hack
Aspiring to hack Minecraft is one thing and finding the best tool to help you achieve that is yet another. Now of all the Minecraft Hacked Clients we have come across, Wurst seems to be the very best – performance wise. It boasts higher FPS compared to the likes of Impact and the navigator plus GUI is pretty amazing.
That aside, Wurst Minecraft Hacked Client gets updated insanely fast and you'd get to see all your favourite features fully integrated and that too for free. Now without beating around the bush, here's how to hack Minecraft using the Wurst client.
How to Hack Minecraft
To begin with, head over to the following URL and download the latest version of Fabric Installer.
We recommend downloading the Universal/JAR version since it works perfectly.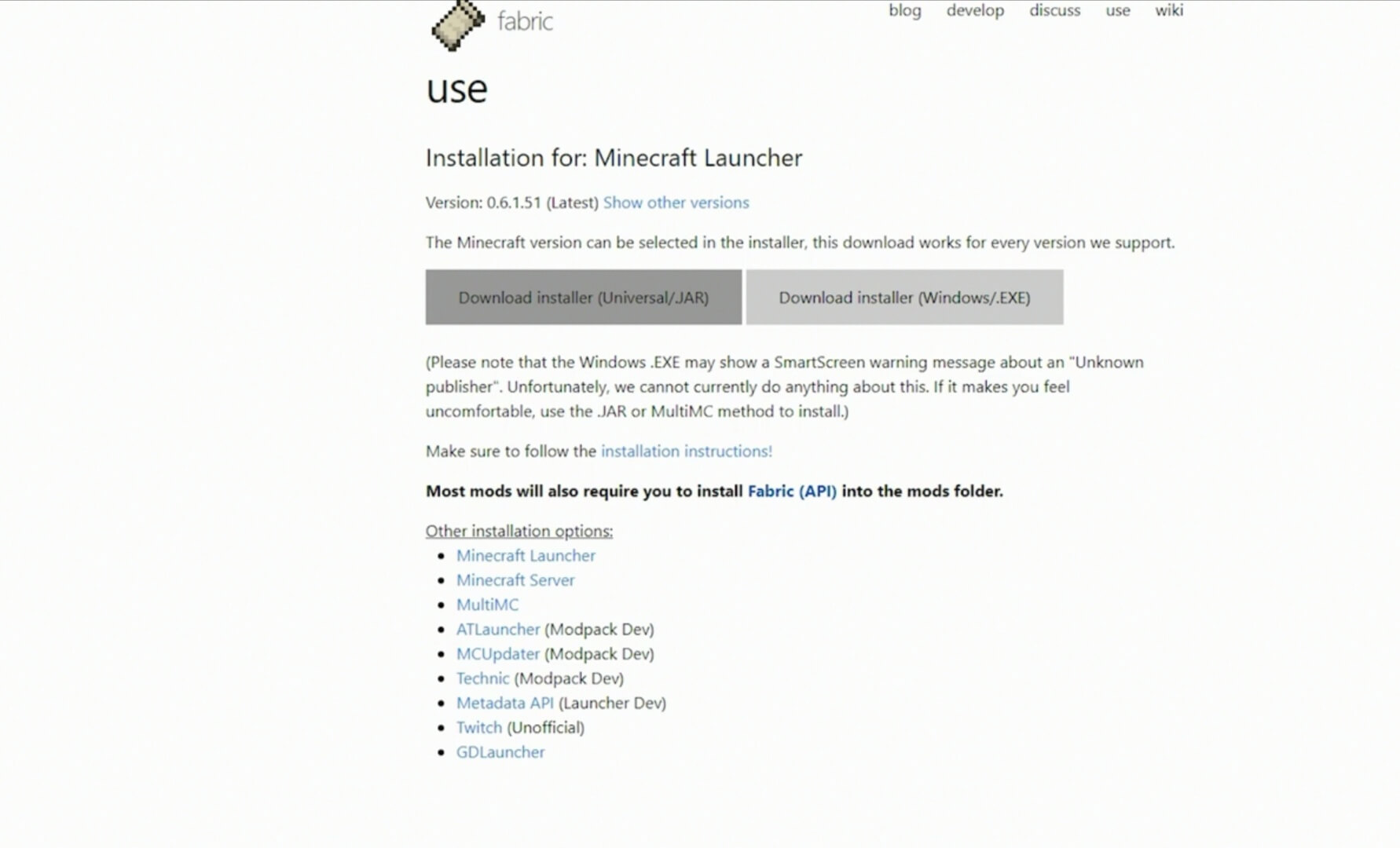 Once downloaded, go ahead and double-click or preferably right-click on the file and then open it using Java.
Don't have Java? Click here to install it
Once fired up, simply select the Minecraft version that you have and hit the Install button.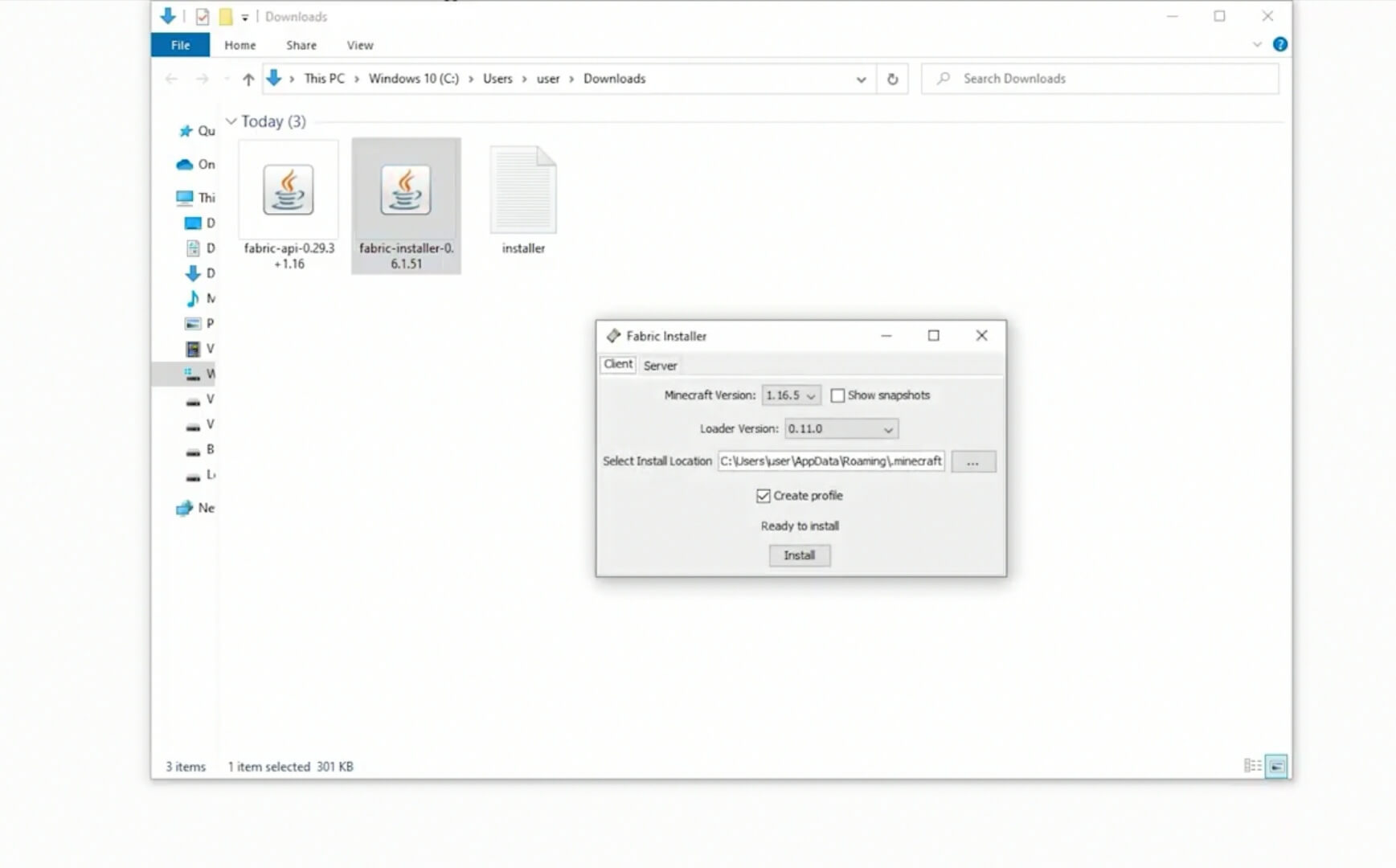 Now navigate your way to the Fabric API page using the URL below;
https://www.curseforge.com/minecraft/mc-mods/fabric-api/files/all
From here, select your Minecraft version at the top-right side of the screen.
Then download the latest version of the Fabric API for your Minecraft version.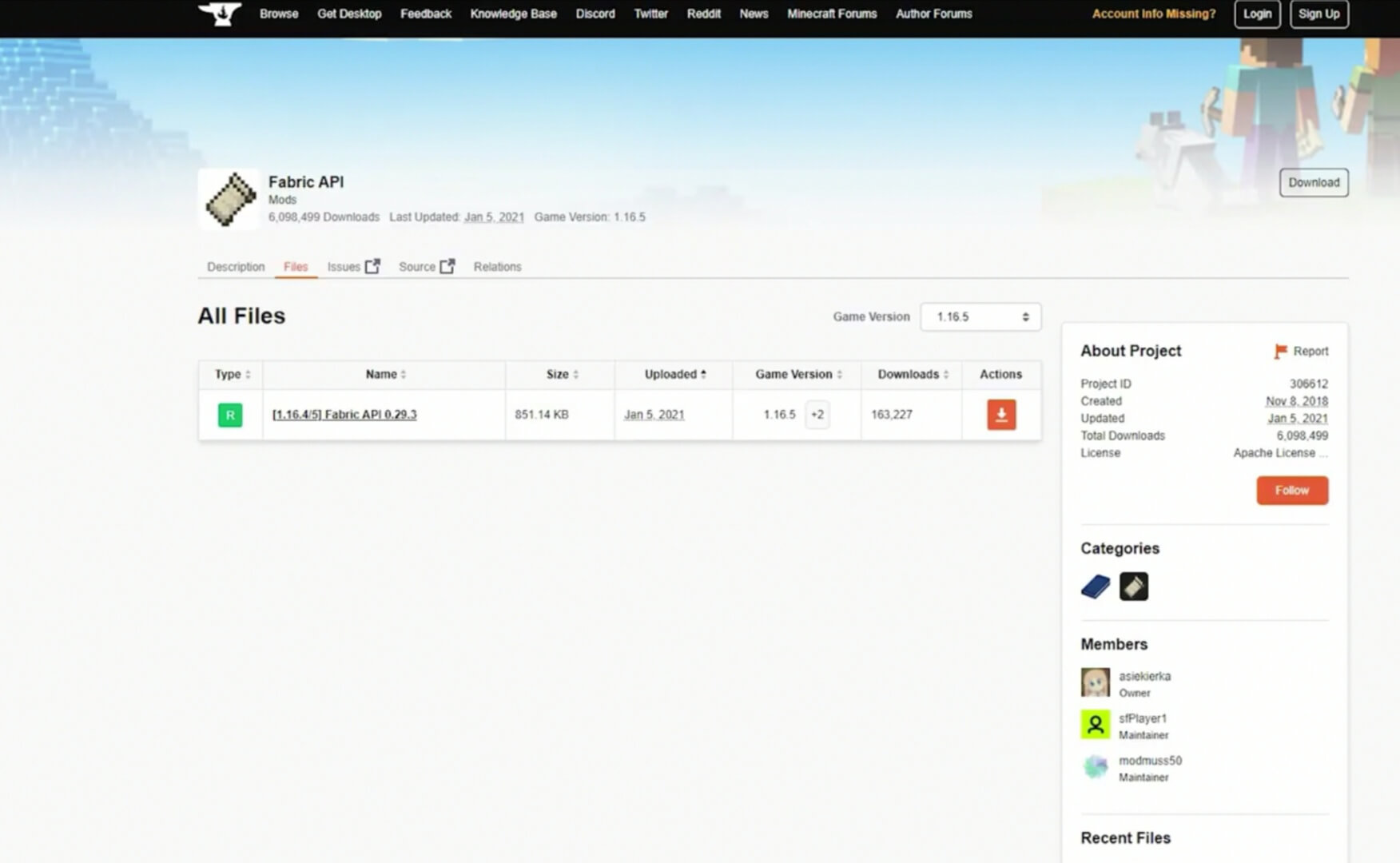 Once done, simply head over to the following URL;
https://www.wurstclient.net/download/
And download the latest version of Wurst Client. Do ensure it matches with your Minecraft version.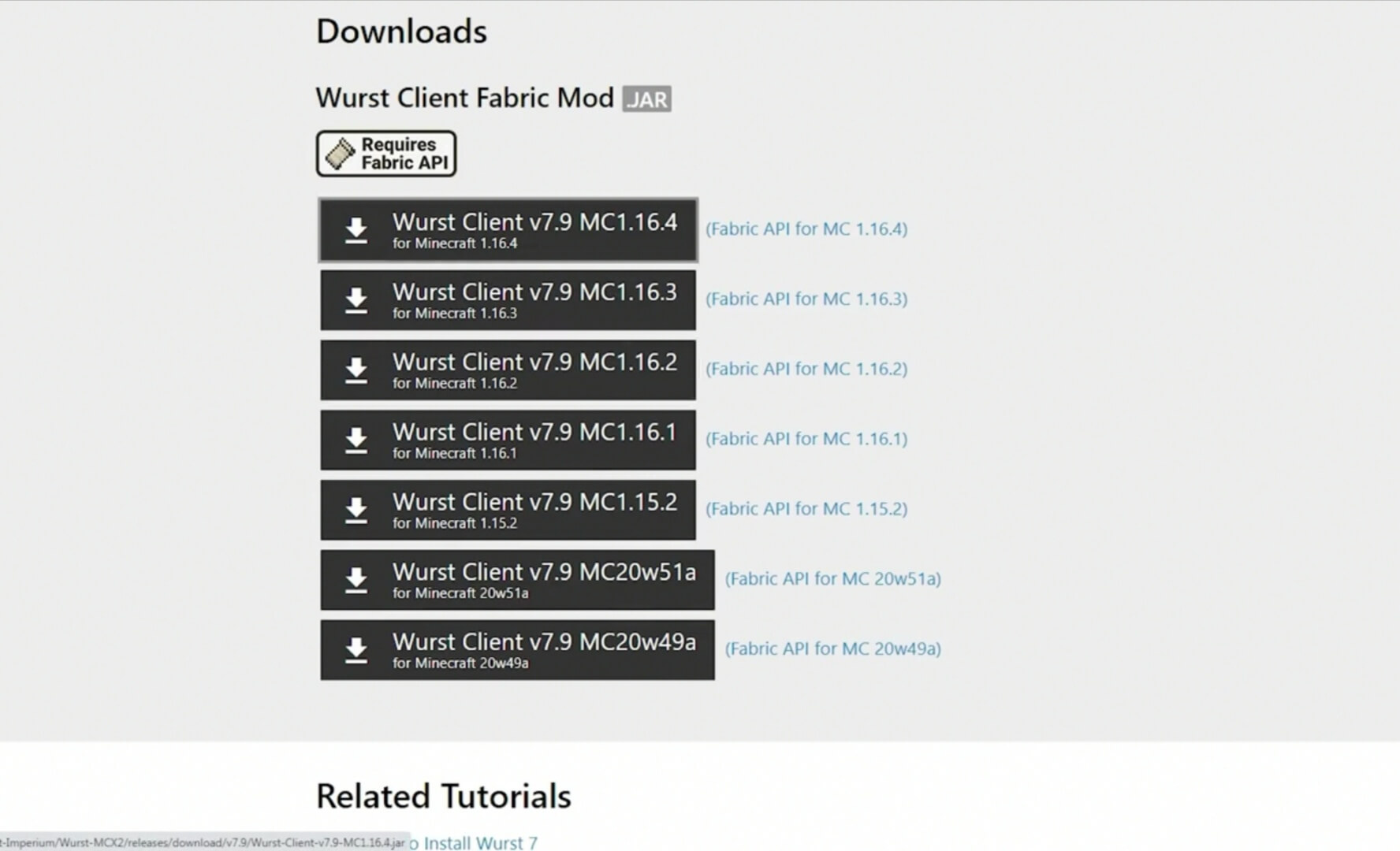 With the downloading thing now done and dusted, go ahead and hold down the Windows Key + R on your keyboard.
This will bring up the Run box, simply type in %appdata% into the address bar and click ok.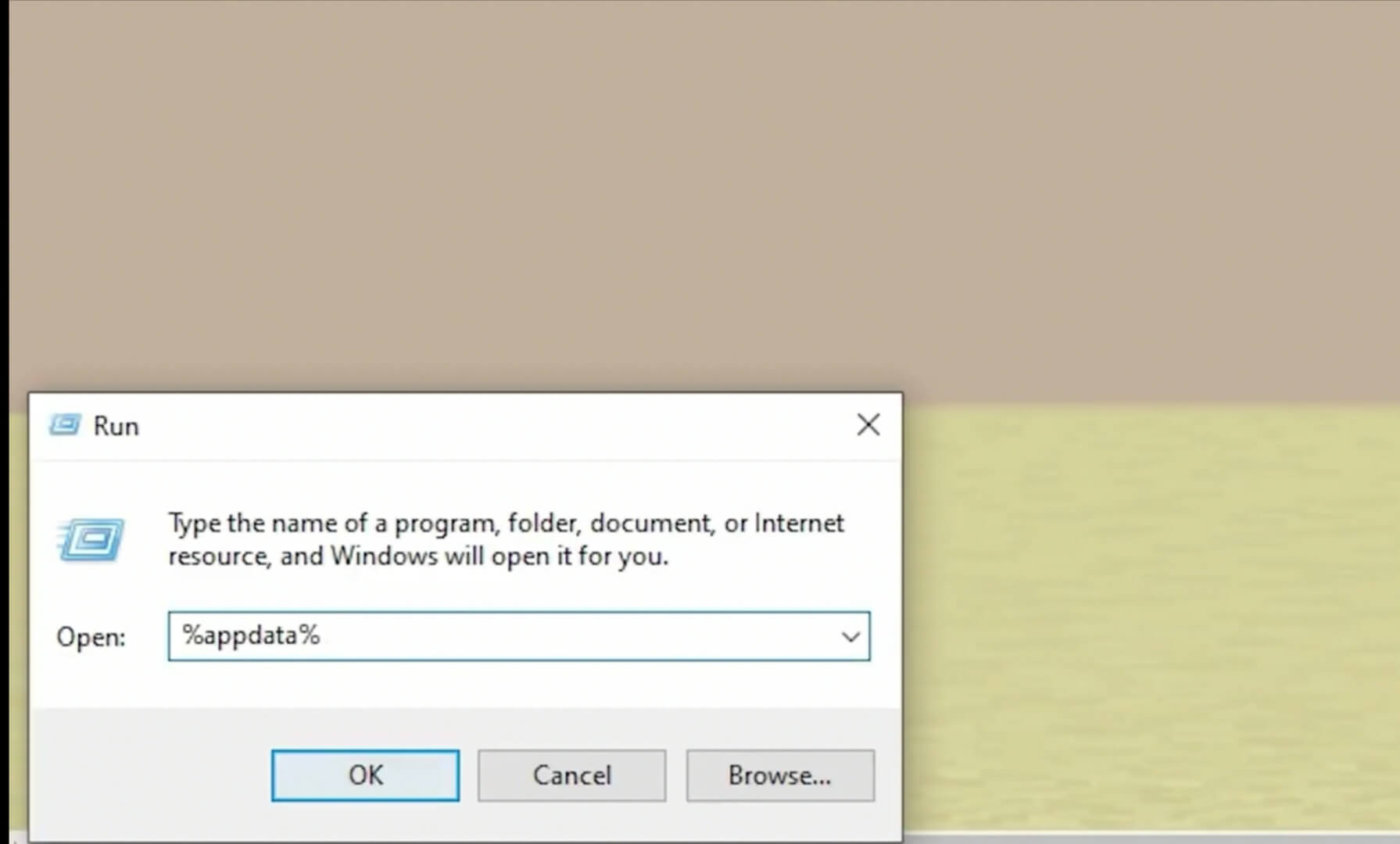 On the next window, go ahead and select .minecraft followed by mods (create one if you can't find any).
Then copy paste the Fabric API as well as the Wurst client into that folder.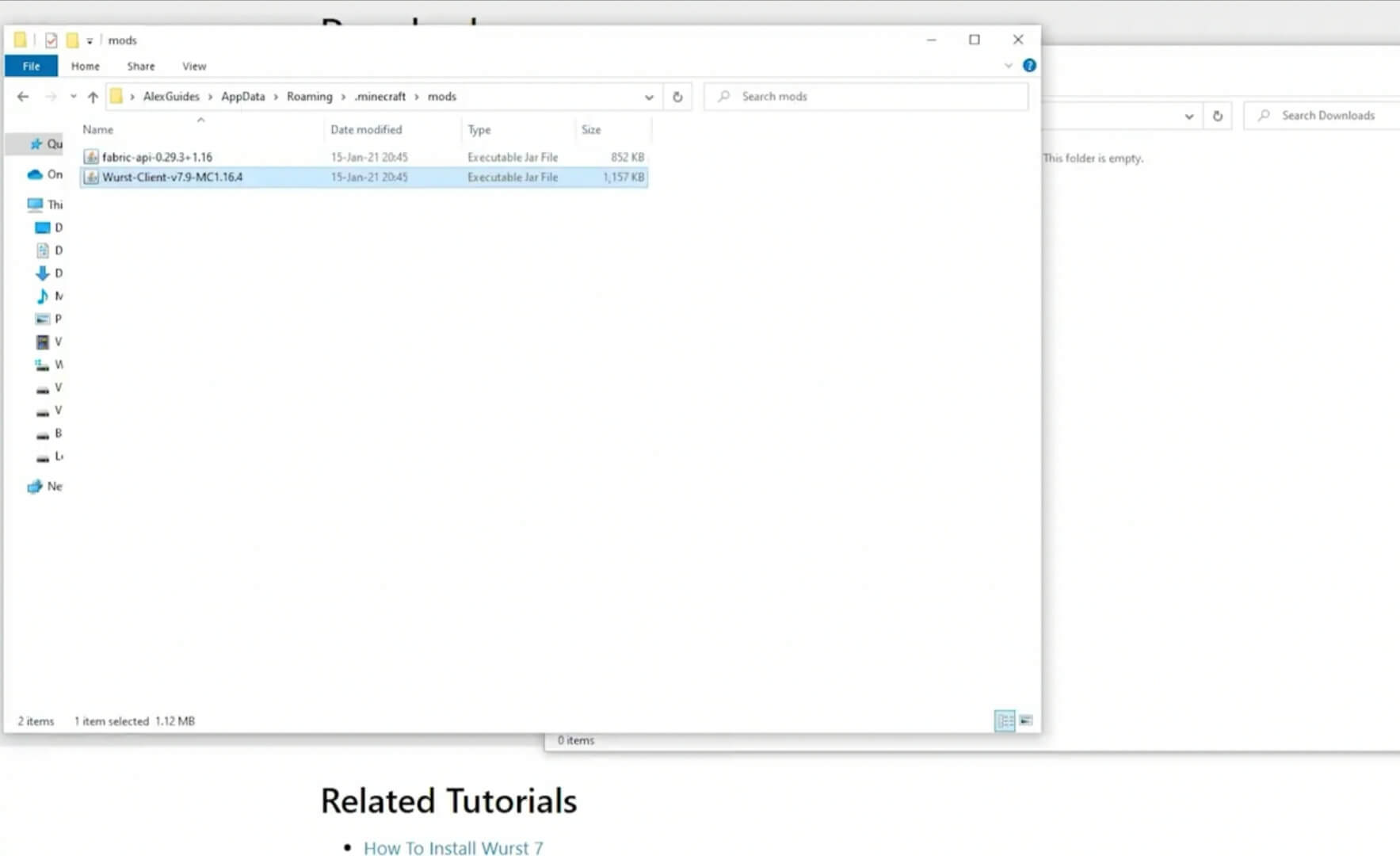 With that done, simply close all the Windows and then open your Minecraft Launcher.
Once you are logged in, ensure the Modded checkbox is enabled as this will bring up the fabric-loader profile.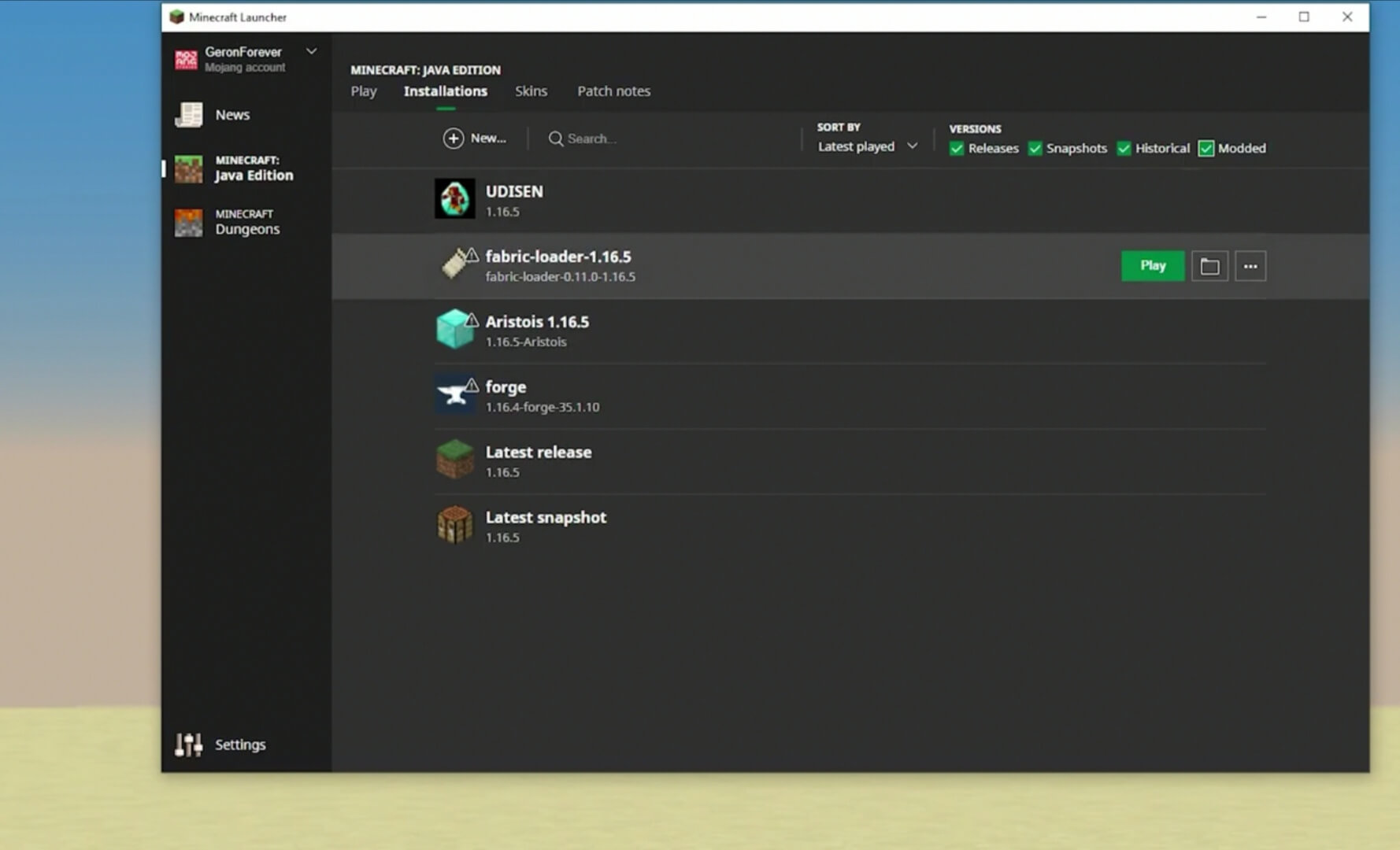 Simply click on it and then hit the Play icon to jump in-game.
Now go ahead and create a new world and once this is done, simply hit the Right Shift key on your keyboard to callout Wurst GUI or menu.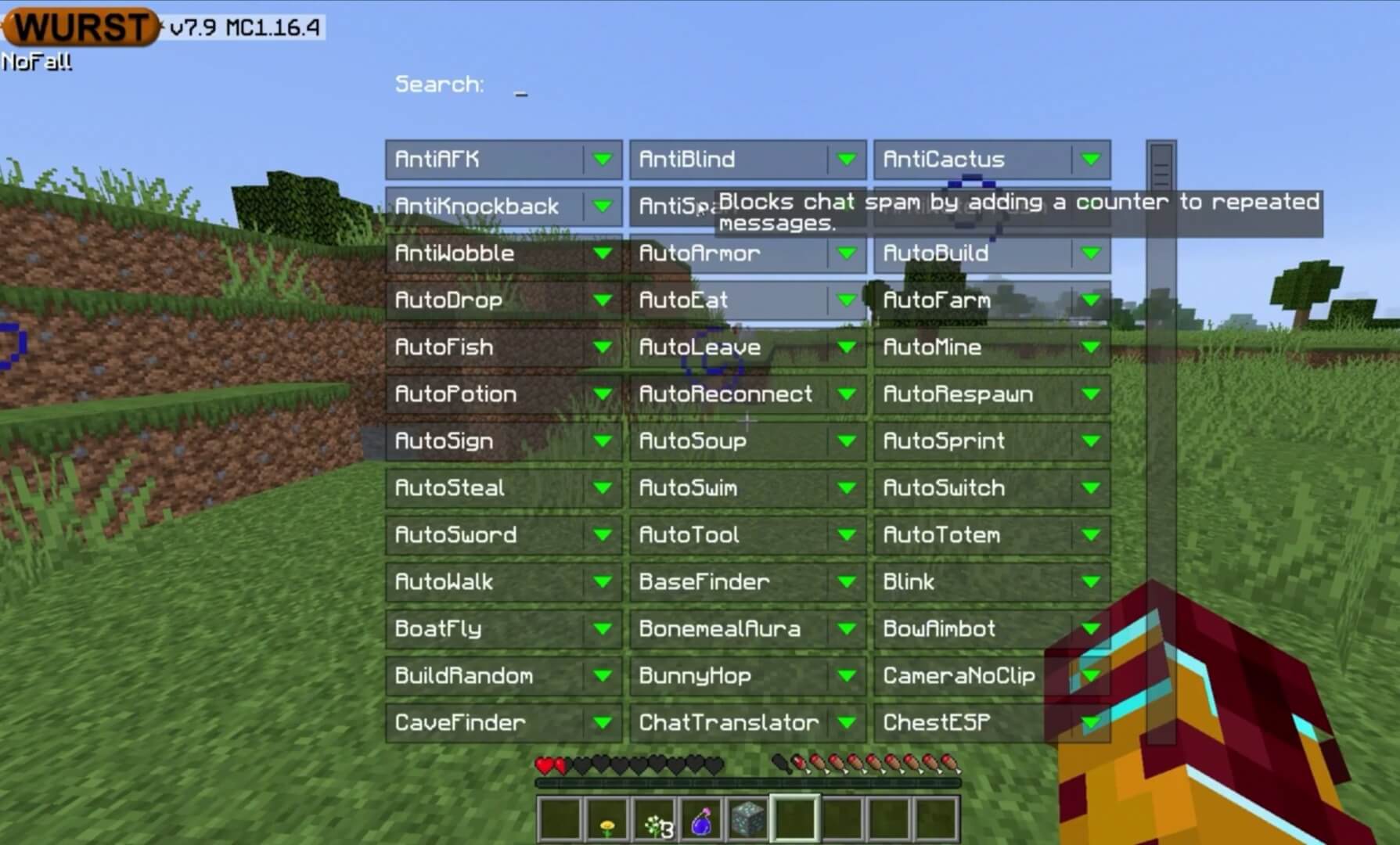 From here, you can easily select the hacks that you want.
Wrapping Up
So this is literally the best and working Minecraft hack worth using. If you encounter any errors or have questions regarding how to use the wurst client, simply use the comments below and we'll get back to you as soon as we can. Till then, happy gaming!.