R3nzskin is the ultimate League of Legends skin changer. So if you're looking to modify the look and feel of your champion, here's how to install and use R3nzskin.
League of Legends, by Riot Games, is one of the most popular online multiplayer battle arena games in the world. One of the key attractions of the game is the vast collection of skins that players can use to customise the appearance of their champions. However, some players who are unable to afford the vast number of rare and exclusive skins available in-game may seek to expand their skin collection through the use of skin changers, and this is where R3nzskin comes into play.
What is R3nzskin?
For the uninformed, R3nzskin is a League of Legends skin changer designed to allow users access to and use skins that they do not own in their official League of Legends accounts. Using this tool, players can easily change the skin of their champion, ward, other champions, towers, minions, and jungle monsters in the game.
In terms of legitimacy, R3nzskin isn't only legit but also completely free, and that too without viruses. Without further delay, here's how to install R3nzskin.
How to Install R3nzskin
To begin with, fire up Google Chrome, Mozilla Firefox, or any of the other web browsers installed on your PC. From here, go to the following page on Github and download the latest version of R3nzskin.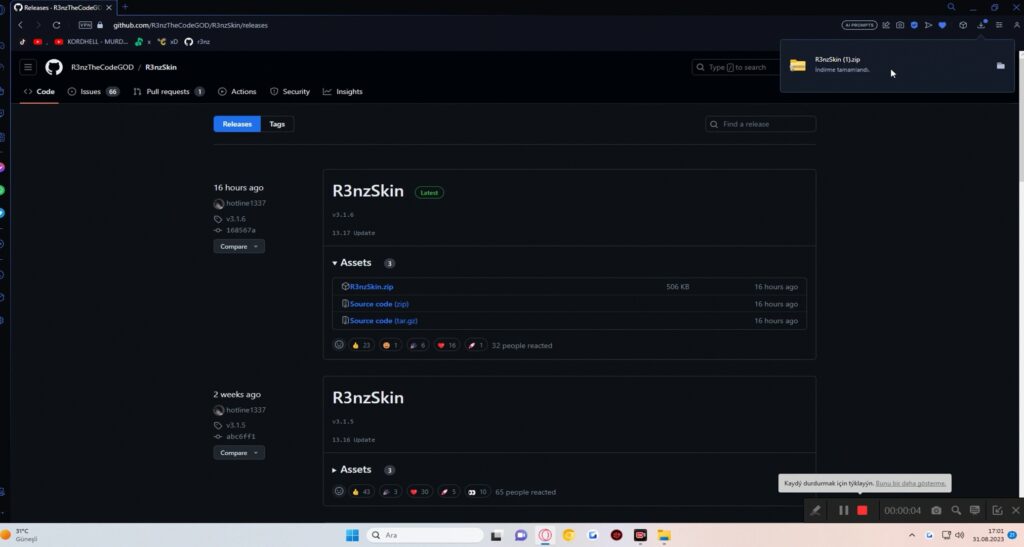 Next up, extract the downloaded zip file using WinRar or 7-Zip, and you should see the following 2 files (R3nzskin.dll and R3nzskin_injector) within the folder.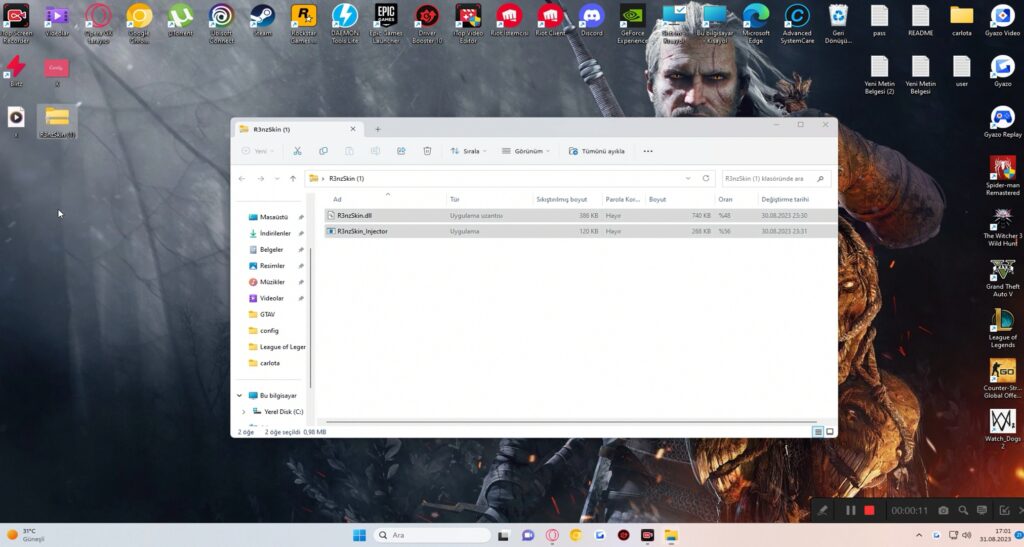 To prevent false positives while installing R3nzskin, it is recommended to turn off Windows Defender or antivirus. To do this, click on Start >> Settings >> Update & Security >> Windows Security >> Virus & Threat Protection >> Manage Settings, and then toggle off real-time protection.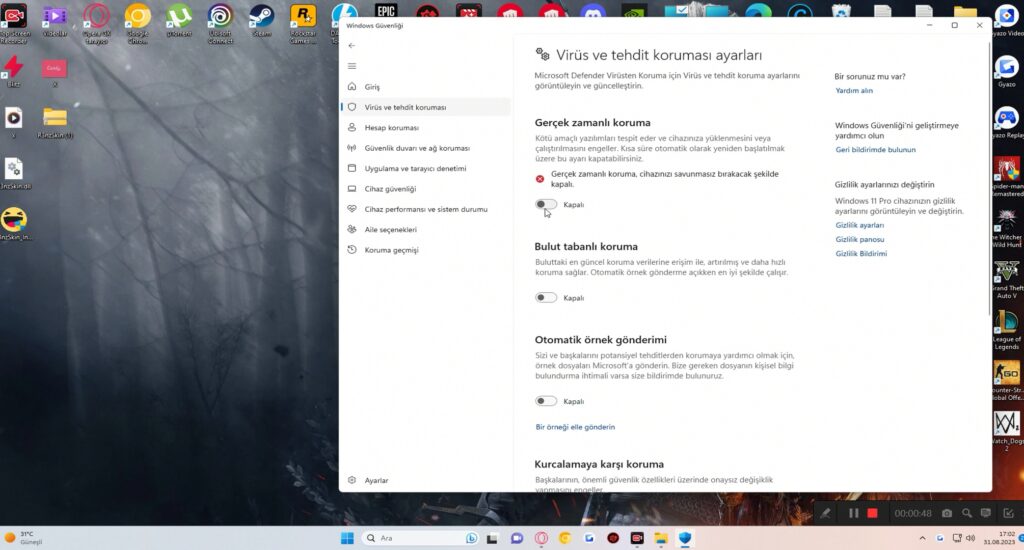 With that done, locate the League of Legends installation location, which should be in the following directory by default:
C:\Riot Games\League of Legends
Now copy the R3nzskin.dll file from the folder we extracted in step 2 and paste it into the League of Legends folder. Make sure to replace files when prompted.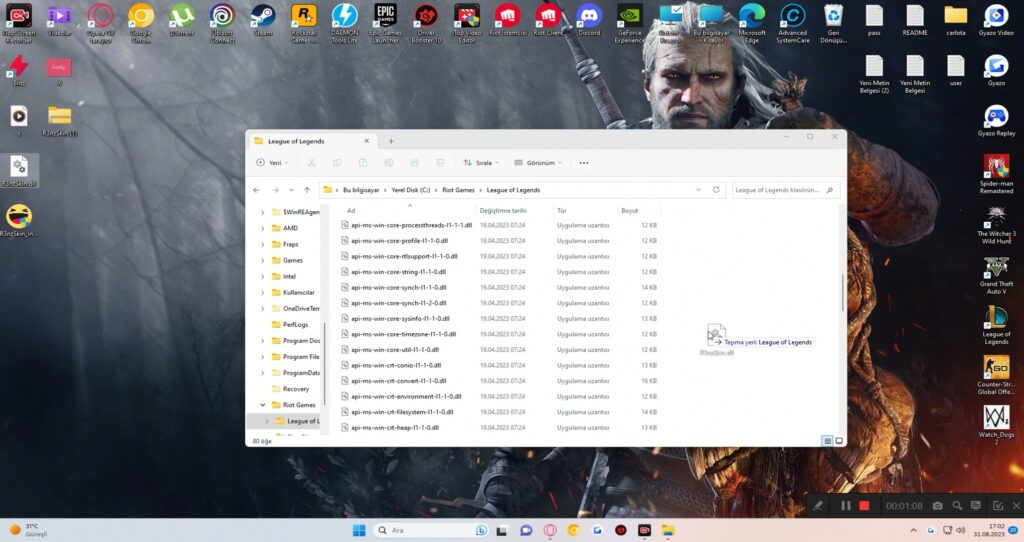 With that done, double-click to launch the executable file R3nzskin_injector as well as League of Legends.
With both programmes opened, click on the "Start" button on R3nzskin, and you should get a working message under Injector Status.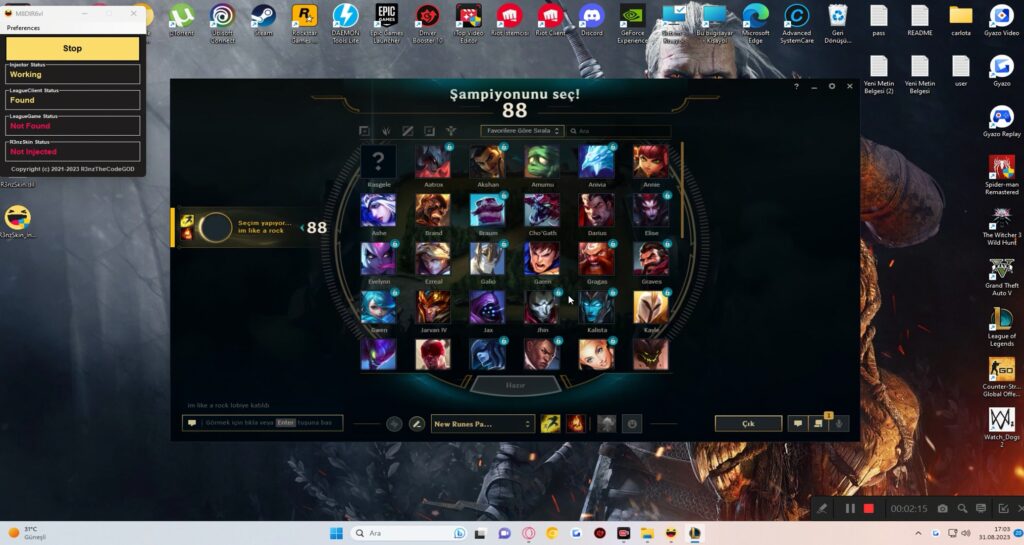 Now on League of Legends, load a save or simply start a new game, and you should see all the essential options in R3nzskin activated.
Once the game begins, the R3nzskin graphical user interface will automatically appear, and you'll now be able to change the skin of your champion with ease.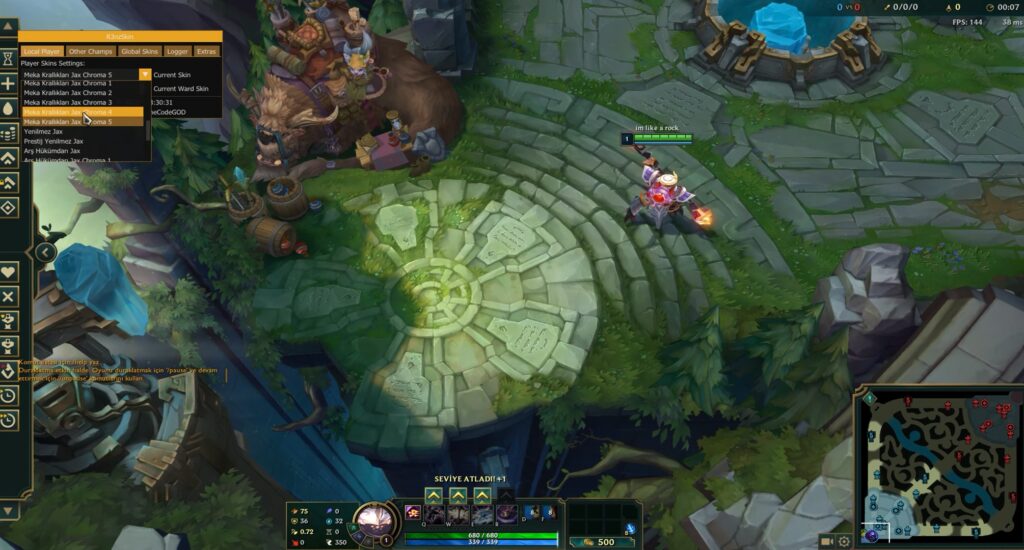 Wrapping Up
So this is literally the ultimate guide on how to install and use R3nzskin. If you encounter any issue during the installation process or while attempting to run the tool, use the comment box below to notify us, and we'll do well to send a response as soon as we can.