So you are looking to update your Xbox One without connecting it to the internet huh? Then here's how to perform Xbox One Offline Update.
Microsoft's Xbox One is one of the greatest console ever. It brings support for a plethora number of games and can be used as an entertainment system. For what it's worth, Microsoft has a tradition of releasing monthly updates for its Xbox One console and they'd bring new features and improvements.
Also Read: How to Gameshare on Xbox One
In other to catch up and get a taste of the benefits it brings, you do need to upgrade. Now there are two methods to go about it, either you play the nice guy and update online or you perform it offline. Here, we recommend you'd the latter especially when you don't have a strong internet connection and do not want to lose your offline games. So here's how to perform Xbox One offline update.
Perform Xbox One Offline Update
Microsoft's Xbox One offline update involves downloading a file to a USB flash drive and then installing that file directly unto your console. But before you get started, you'll need a windows PC and a USB stick formatted as NTFS with a minimum of 6GB of space.
Once you have met the prerequisites, simply plug your flash drive into the USB port on your computer and then click here to download the latest system update.
Once done, extract the content in the OSUI zip file and move the file in the $SystemUpdate folder to the root directly of your flash drive, then unplug it from your computer.
Now ensuring that your console is powered off, simply hold the Bind button plus the Eject button and then press the Power button once.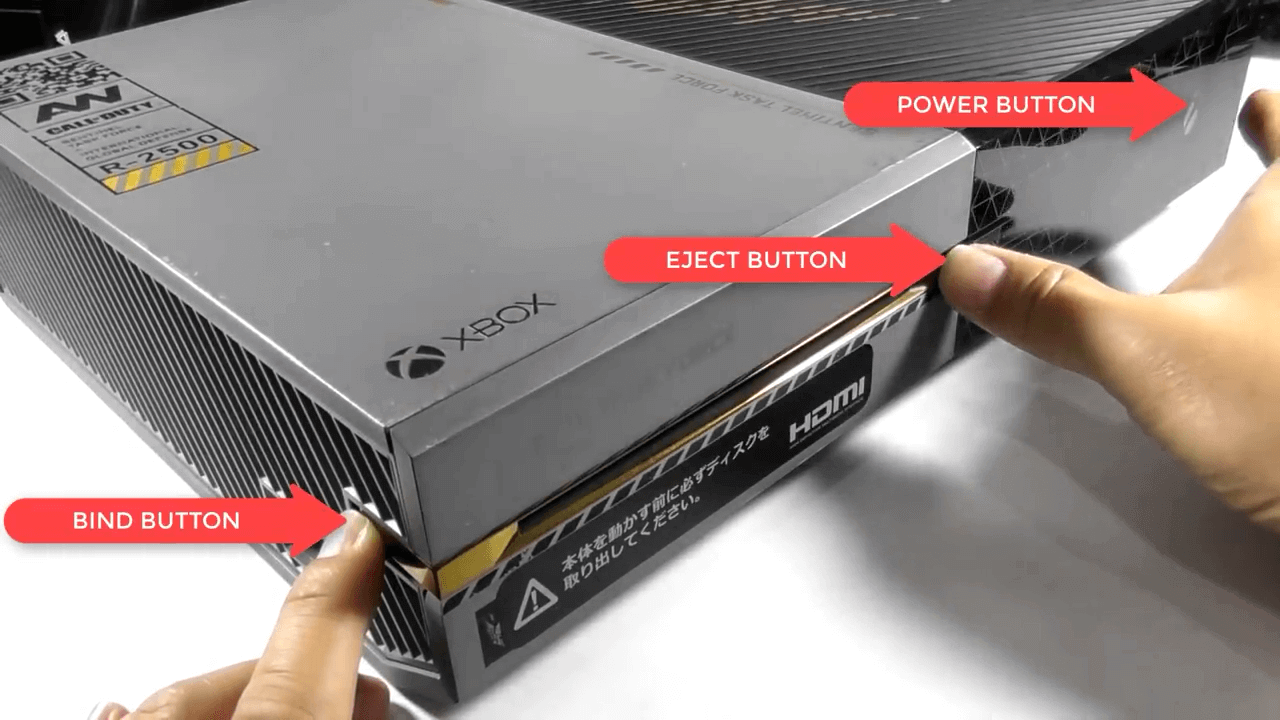 Continue holding the Bind and Eject button until you hear the second power-up tone. That's it, you can now release both buttons and you'll see the Xbox Startup Troubleshooter screen.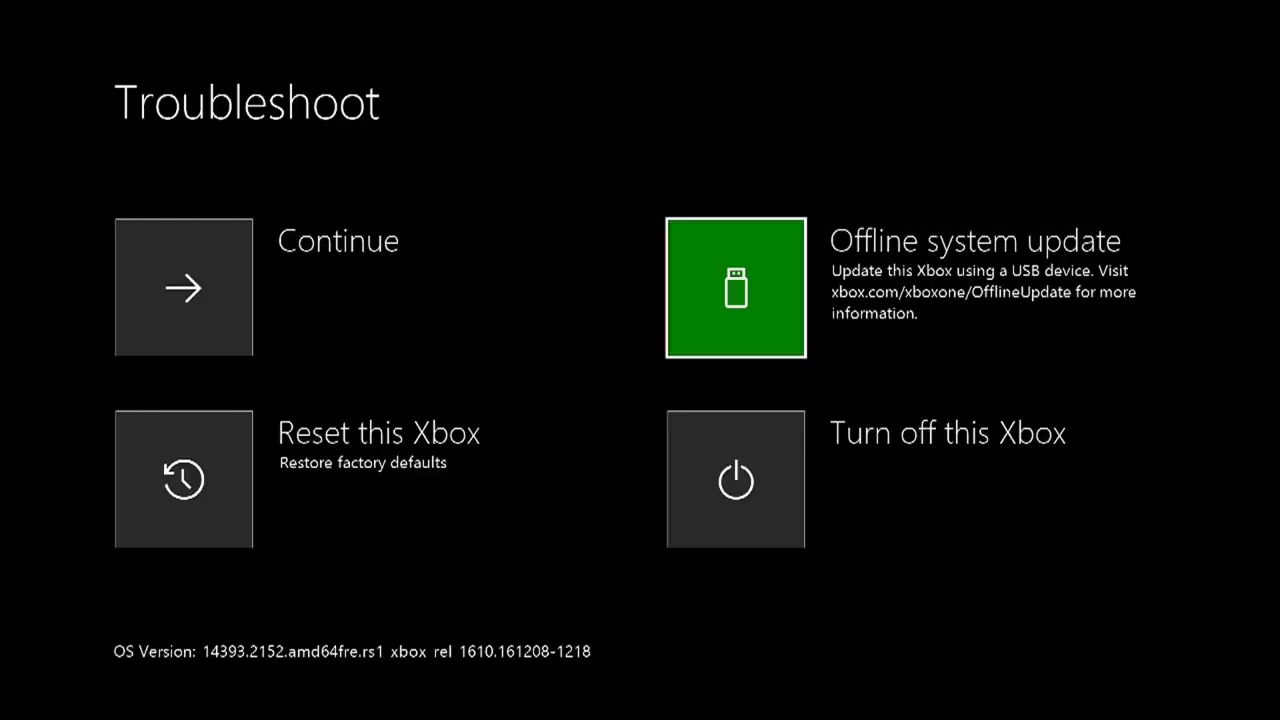 Now plug the USB flash drive containing the system update file you downloaded into the USB port on your Xbox one. Next use the D-pad on your controller to select the Offline system update option on the Troubleshoot window and then press A to initiate the installation.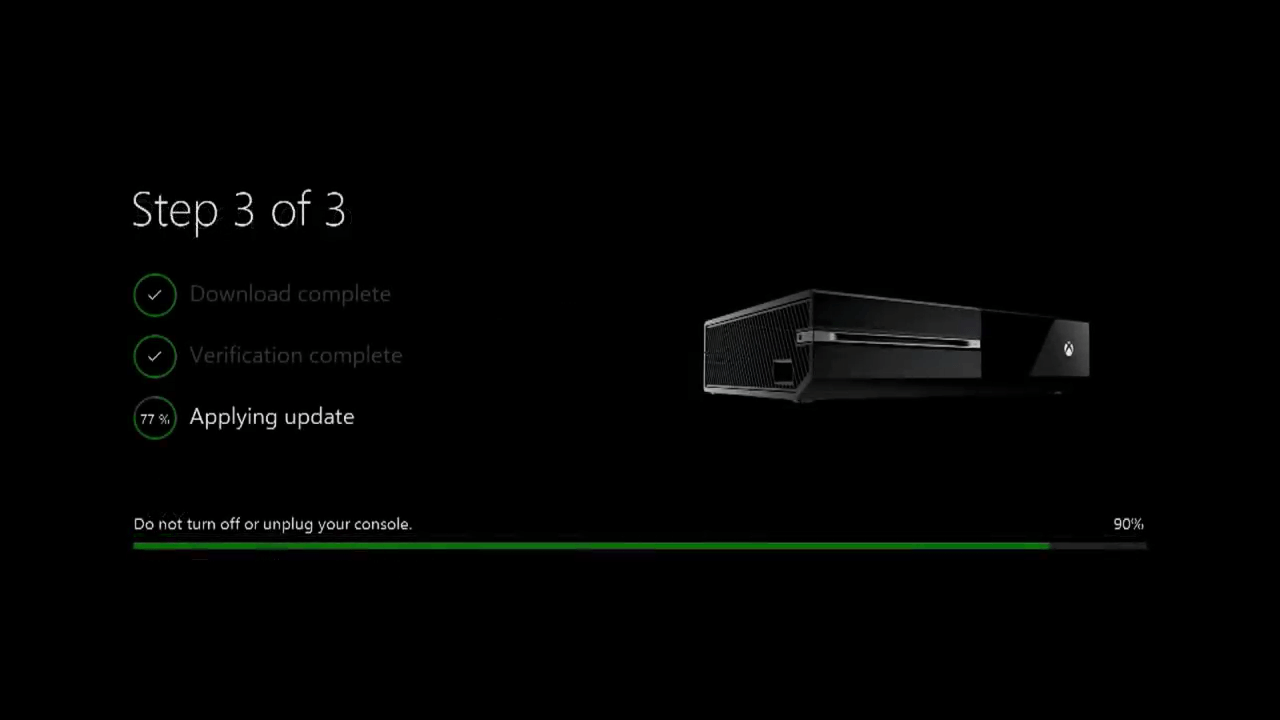 Once the update is complete, your Xbox one will restart and you should be returned to the home screen.