Pastebin literally serves as a place to host Roblox scripts that can be used to exploit, hack, or cheat in any game on the platform. In this article, we'll unravel how to use pastebin scripts in Roblox.
Pastebin is a popular online platform that allows users to store and share text-based content, such as code snippets or any other text data. It is often used by Roblox players to share scripts with others, and these scripts can be used to exploit or cheat in a specified game.
Now, while on the quest to gain an unfair advantage in any of the colossal number of 3D experiences on Roblox, you may stumble upon scripts that are hosted on Pastebin, with many featuring hacks such as Aimbot, Speed Hacks, Teleportation, Fly Hacks, God Mode, Jump Hacks, Resource Auto Farm, and more.
As a noob, you may be wondering how to put these scripts to use without getting detected. This is where this article comes into play. So assuming you're looking to delve into the world of Roblox exploiting, here's how to use pastebin scripts in Roblox.
How to Use Pastebin Scripts in Roblox
Prior to delving into the steps on how to use pastebin scripts in Roblox, it is important to note that exploiting is strictly against Roblox's terms of service. However, if you're hellbent on simplifying your gaming experience by following this path, then here's how to use Pastebin scripts in Roblox.
Install a Roblox Script executor.
The first step you will need to take in order to use pastebin scripts in Roblox is to find, download, and install a reliable Roblox exploit or script executor.
For Robloxians unaware, Roblox script executors are third-party tools designed to let users execute custom Lua scripts in Roblox games.
There are a plethora of options in regard to this, but we strongly recommend Synapse X, Vega X, Krnl, or Script-Ware for PCs and Arceus X for mobile devices.
Find a Pastebin Script
Once you have sideloaded the Roblox script executor of your choice, simply go ahead and jump into our scripts page or use the search bar visible at the top right corner of our site to lookup the script of the Roblox game you're currently playing.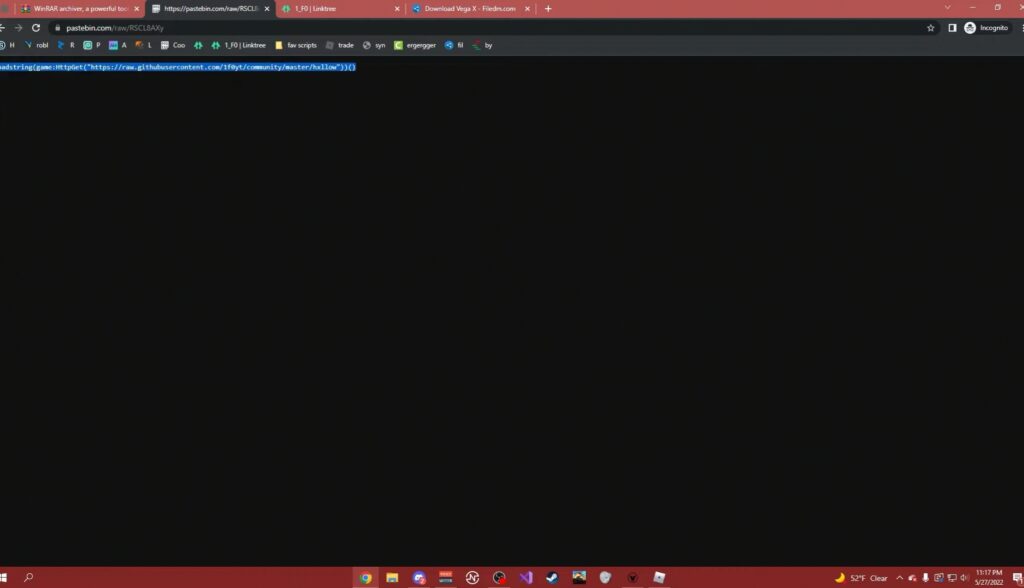 Once found, click on it and copy the LUA code to your clipboard. Alternatively, you can head over to Pastebin.com and search for the script of the specific Roblox game you're looking to cheat in, then use CTRL+A to select all and CTRL+C to copy the entire code.
Execute the Pastebin script.
With that done, go ahead and jump into Roblox, then look up your favourite game and click the Play icon to open it.
Once the game loads, double-click to open any of the Roblox script executors you sideloaded earlier and ensure both the Roblox game and the exploit tool are up and running next to each other.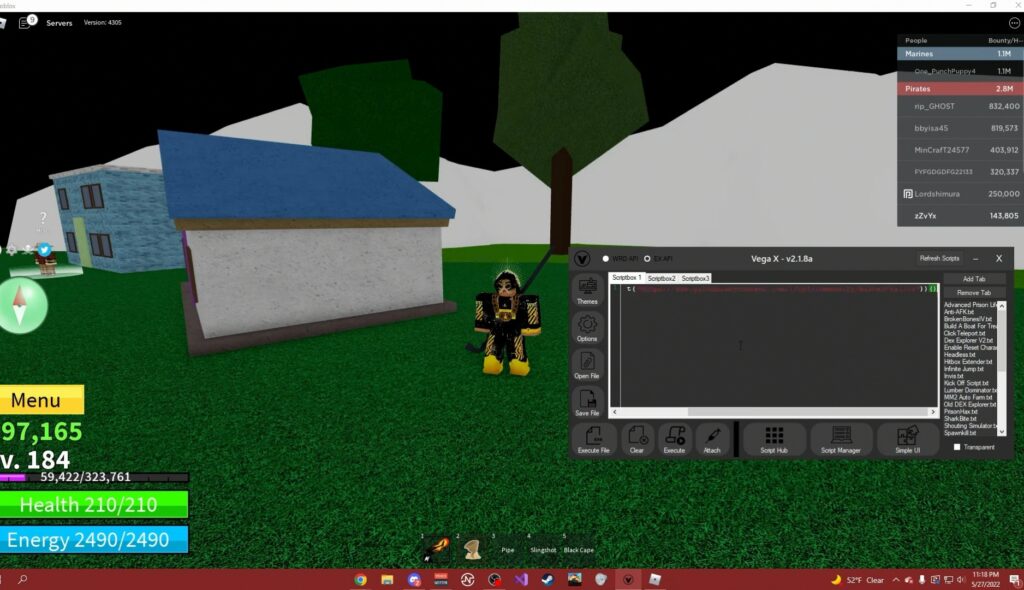 Now on your preferred script executor, click on Attach to connect the exploit to the game, then paste the pastebin script or Lua code you copied earlier into the provided box.
Once that's done, click on Execute to inject the script into the game and wait for the script's Graphical User Interface (GUI) to pop up to enable you toggle on the hacks you prefer.