Idle dice import code galore. So if you're looking to get infinite money, then here's all the currently active import codes for Idle dice.
Roll the dice, earn money, and purchase upgrades. Yeah, that is literally what Ideal Dice is all about, but assuming you are looking to get to know the game better, then you are at the right place.
Released in 2018 by Luts91, Idle Dice is basically an incremental game that task players to roll the dice in order to earn money which can be used to buy more dices and upgrade them.
Also Checkout: Idle Breakout Import Code
One of the game's strong point is that it offers a roulette that can be spinned for exta bonus. It is pretty addictive per se and brings interesting new features as well as a clean and neat interface.
Despite its simple and intuitive gameplay, players are probably going to find it difficult progressing faster. Hence if you're looking to garner lots of points, then here's the best Idle Dice Import Code to utilize right now.
Idle Dice Import Code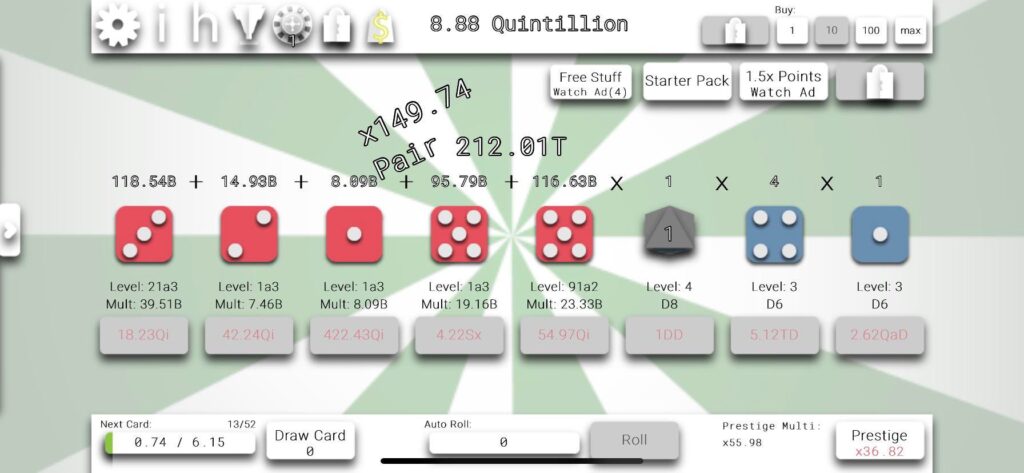 There are a plethora of Idle Dice Import Codes out there on the web and they come feature-rich. So if you're looking to skip the hassles of grinding, simply use the below Idle Dice Import codes to simplify the game.
Import Code 1
Import Code 2
Import Code 3
Import Code 4
https://docs.google.com/document/u/0/d/1c6VlZq5MuvcH7H-eaX2eulft00E3g305Eud7tXvJsYs/mobilebasic
Import Code 5
https://discord.com/invite/W2CcG33s64
How to Use Idle Dice Import Codes
The steps to import save data and/or codes in Idle Dice is pretty simple and straightforward. So to get things up and running, simply fire up the game and jump into Settings by clicking on the Gear icon at the top left hand side of the screen.
This will bring up the Settings window, go ahead and click on the button that says Import Save.
From here, copy and paste any of the above listed codes into the provided box and click load to activate.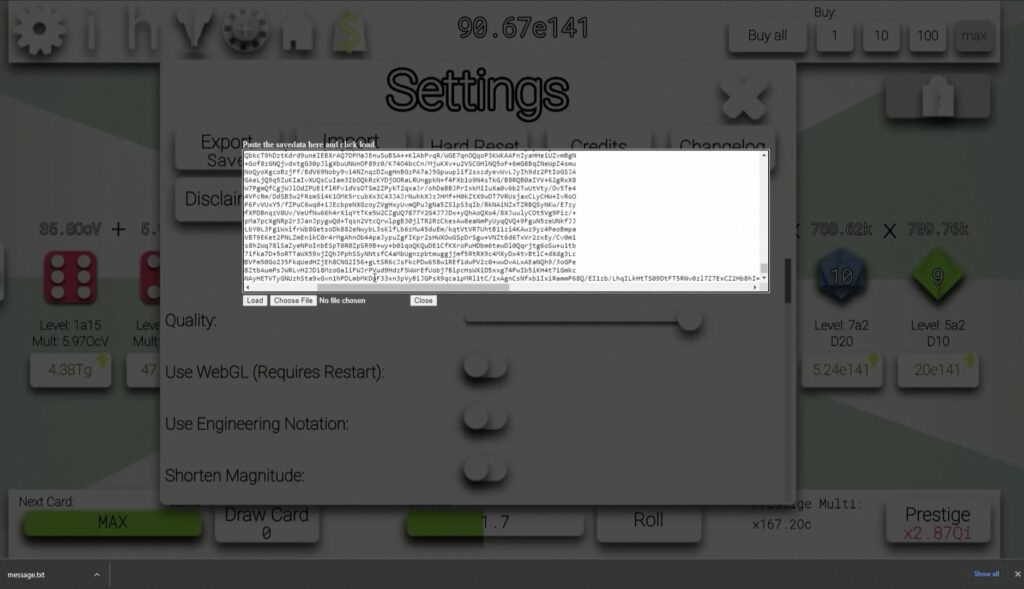 That is it. You can now enjoy the infinite resources you accumulated without grinding.
Wrapping Up
So this is basically the best Idle Dice Import Code to utilize right now. They are free, works like charm and includes a plethora of in-game resources.