2048 hacked version aren't many, but having gone through the world wide web, we came across two hacks that works and that too for free. Below's everything there's to know about 2048 hack version.
In the app stores, hit games come and go, but if there is any title that has stood the test of time, then it is 2048. Albeit infuriating, it has proven to be an intelligent, challenging, perplexing and completely addictive math-based puzzle game.
For one thing, 2048 is a perfect time-waster and despite been released several years ago, it is still one of the best sliding puzzle games you can play during leisure. It simply borrows elements from the likes of Threes! and does away comical visuals to deliver an easy-to-learn, tough-to-master gameplay.
Also Checkout: 2048 Cupcake – A Non-Mathy Puzzle Game to Play Right Now
Its main objective for the uninformed is to slide numbered tiles on a grid to make a tile with the number 2048. However the fun doesn't end there as users can keep on playing by making tiles with larger numbers in order to accrue the highest scores.
2048 is a game that's easy to pick up and play and in as much as you might understand the point at a glance, it'd take a very long time before you can truly master the act of matching 2s, then 4s, then 8s etc, until a pair of 2048 is formed. This is where 2048 hacked version comes in to play.
2048 Hacked Version
In a bit to simplify the overall gameplay and to help players with rudimentary math skills shine better in game, 2048 hack version spawned and it typically let's players set the value of generated tiles, allowing them to best the game painlessly and by so doing gain higher scores.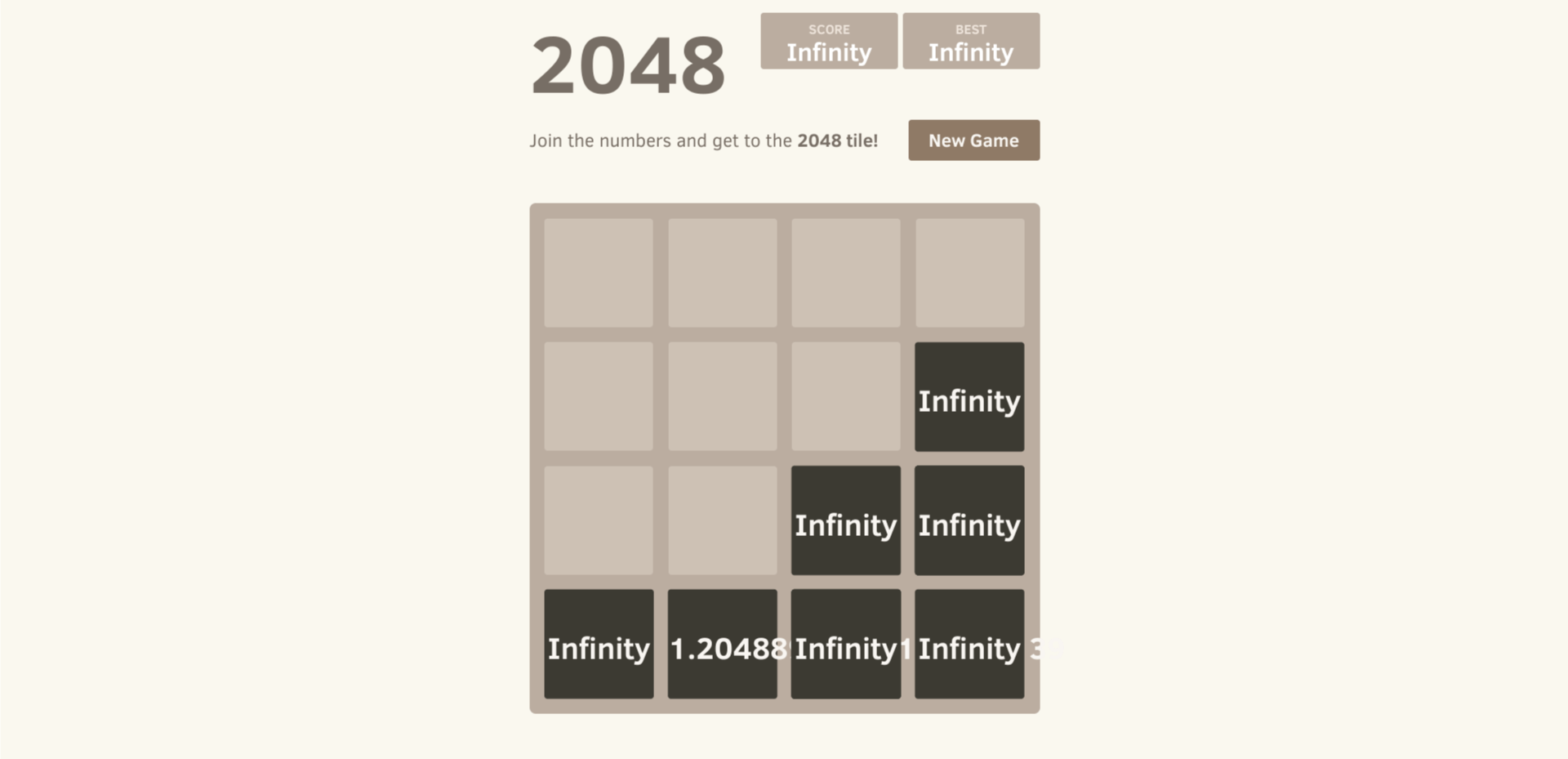 That aside, 2048 hacked version features a section where players can easily set the starting value to a random number or word and once they start playing, the hack will automatically activate.
It is an essential hack to be sincere and the best part is that it offers much more opportunities than the vanilla version. So without beating around the bunch, go ahead and play the hacked version of 2048 using any of the following URLs;
Click the below link to Play Gabrixele Cirulli 2048 Hack Version
Click the below link to Play Graeme Holiday's 2048 Hacked Version
Wrapping Up
It is without doubt that 2048 is an addictive math-based sliding puzzle game with a focus on strategy. It goes a long way in encouraging math skills and is accessible to younger players. With the hack above, you can easily beat the game without qualms.