Jenny mod albeit weird is one of the most popular Minecraft mods out there. Today, we will walk you through the steps on how to download and install Minecraft Jenny Mod.
Most video games are characterized by being chaste, but there's nothing a good mod can't fix. Mods for one thing, are designed to plug the gaps found in many video games. They are the best way to modify the look and feel of a game and the vast amount of content they bring ensures a completely new gaming experience.
While the likes of Terraria offers support for mods, they aren't as broad as Minecraft. The open-world sandbox game where players explore a randomly generated universe, building structures from textured cubes whilst trying to survive attacks from mobs has a huge community of modders and one such mod you'd find bizarre is the Jenny Mod.
Minecraft Jenny Mod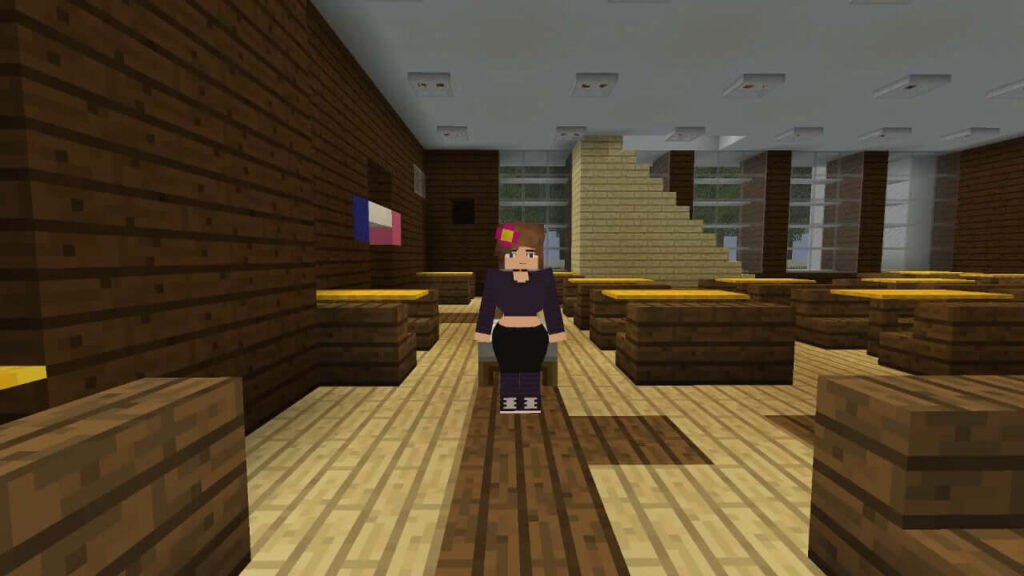 In an era where Minecraft sex mods are becoming a thing, Jenny mod spawned and its aim is to fulfill the naughty dreams of Minecraft players. Jenny mod for the uninformed is arguably the most wanted mod for Minecraft – thanks to the fact that it let's users do all kinds of things not suitable for minors.
Specifically speaking, the Jenny Mod created by "SlipperyTum" introduces a new female Minecraft character called Jenny and her role is to become your virtual girlfriend in the Minecraft world. Findable on the building with a pointed roof, players can hook up and have sexual relationship with jenny.
That aside, they can hang out with her, buy her gifts like gold, diamonds, and even emeralds. One of Jenny's unique attributes is that she possesses extraordinary abilities. Once she consumes a lucky potion, she'd be able to utilize the Probability Manipulation and Water Breathing skills to manipulate events in her favour.
Also, just like Enderman, Jenny can painlessly teleport when the circumstances are correct and when injured, she can swiftly regain strength, thanks to her fantastic healing ability. Now assuming you are looking to install this mod in your game, then here's the best Minecraft Jenny mod download guide you'll ever need.
Downloading and Installing Minecraft Jenny Mod
The steps to install Minecraft Jenny mod after downloading the .jar file can be pretty confusing especially to newbies. So to ease the stress, below's how to perfectly download and install Jenny Mod in Minecraft.
Next up, download TLauncher from here and double-click to open the executable file.
From here, launch Minecraft by clicking on the button that says "Enter the game" and exercise some patience until it loads then click on "Quit Game".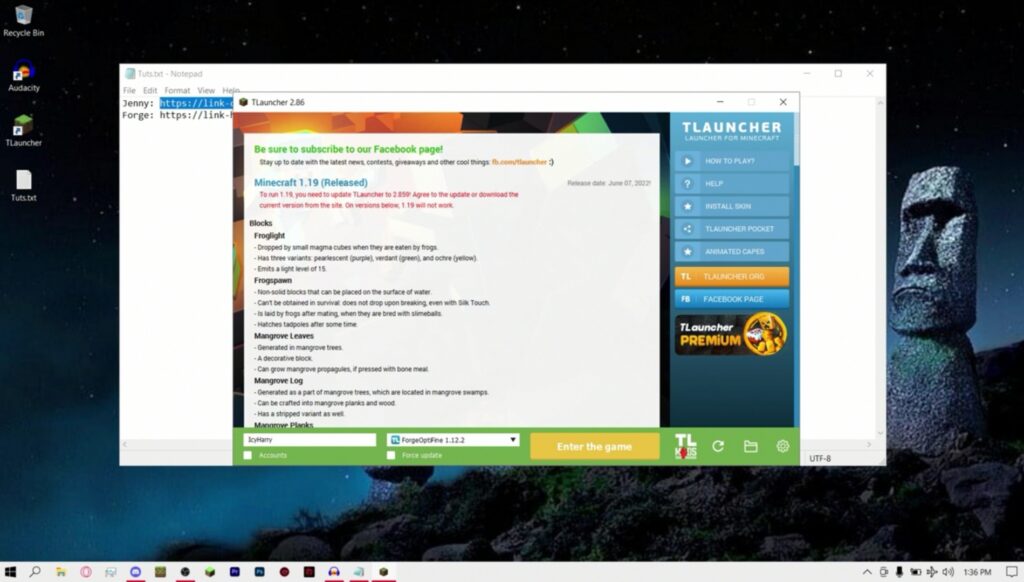 Next up, click on the Folder icon located at the bottom right corner of TLauncher.
This will bring up the .minecraft folder. Go ahead and jump into mods, then drag and drop the Jenny Mod into that location.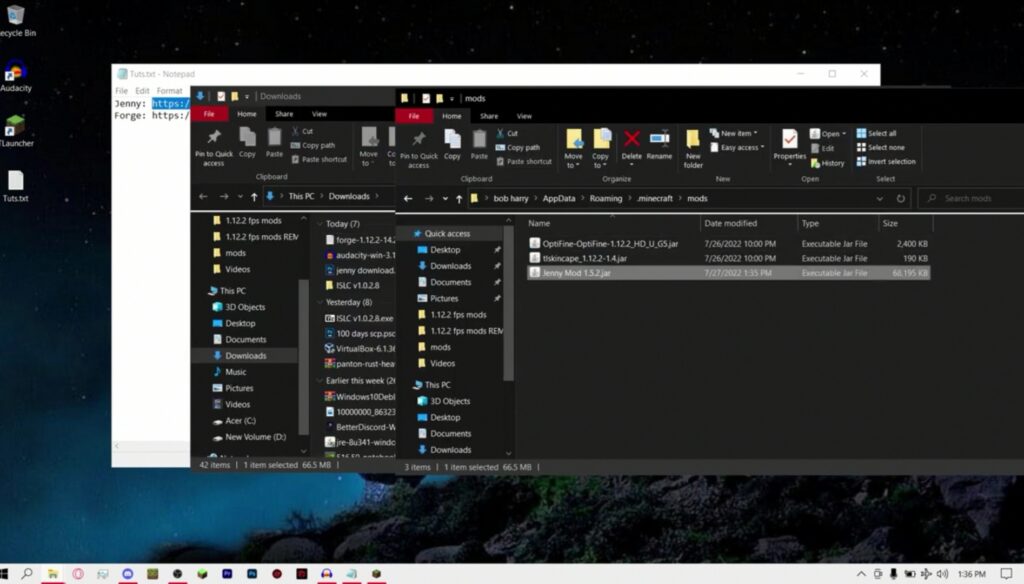 With that done, click once again Enter the game via TLauncher and once Minecraft fires up, click on Mods from the main menu and you should see the Jenny mod.
Now on Minecraft main menu, click on Singleplayer followed by Create New World. Next up, input a World Name and enter the game.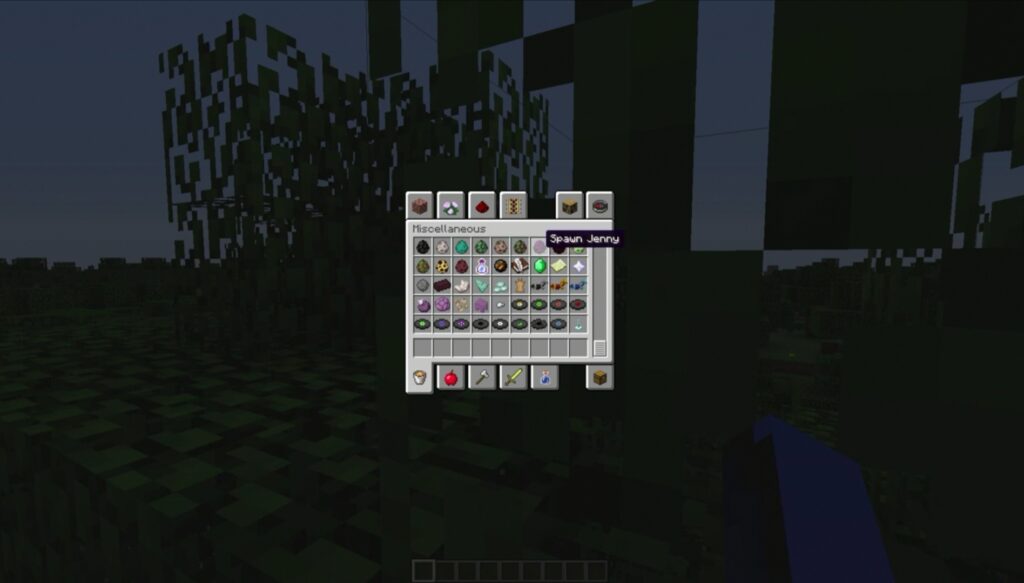 Once in-game, head over to Miscellaneous, then drag and drop Jenny to the empty section and select to have her spawned during gameplay.
Alternative Method
Assuming you find the above method cumbersome, then read on as we walk you through an alternative method to install Jenny Mod on Minecraft.
From here, click on Installations at the top, then click the Folder icon next to <unnamed installation>.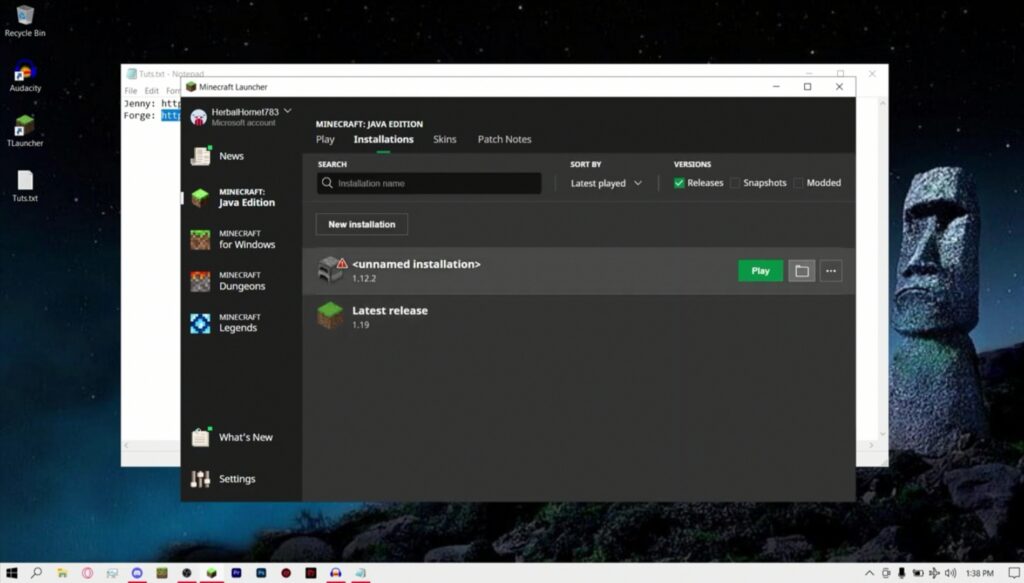 This will bring up .minecraft folder. Go ahead and jump into the mods folder, then drag and drop the Jenny Mod you downloaded earlier in there.
Once this is done, download Forge 1.12.2 from here.
Once downloaded, double-click to open the executable file and then hit OK to install the client.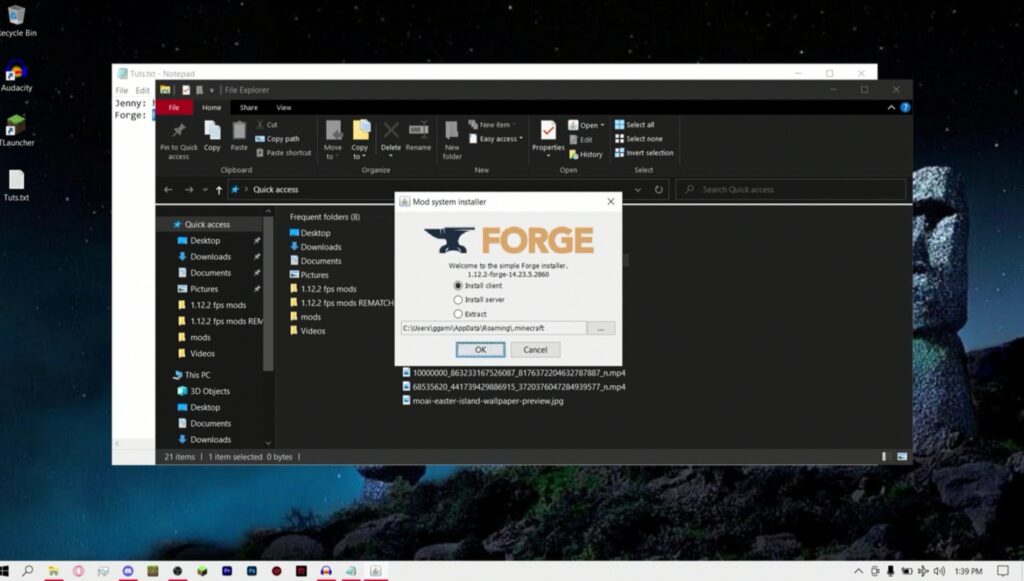 Once it's successfully installed, head back to Minecraft Launcher and you should see forge in there.
Now click on the Play button and tick the box to accept the warning. Once done, click on Play once more to launch Minecraft 1.12.2.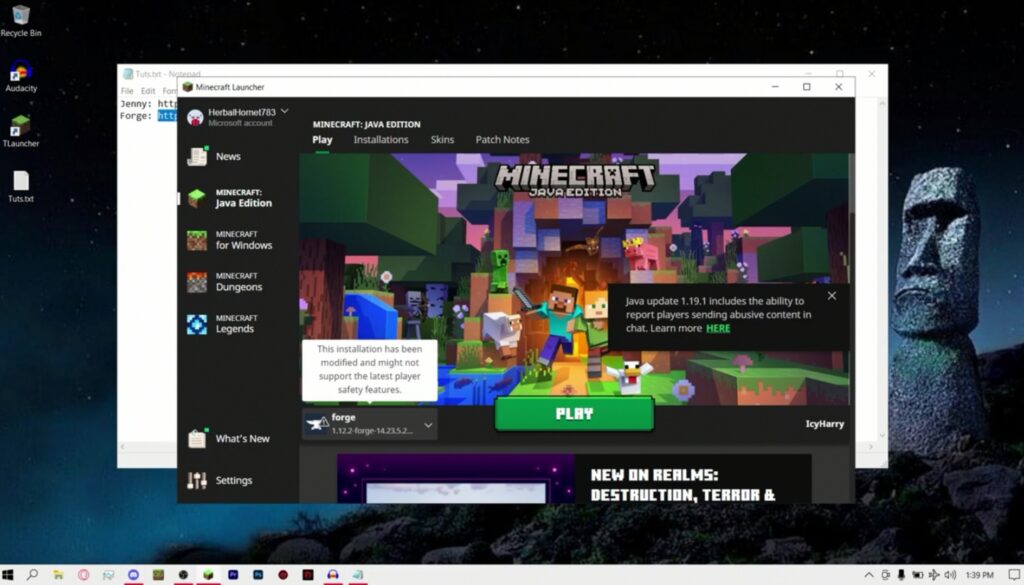 That's it. You can now play Minecraft with the Jenny Mod installed.