The Lewd Word for Today is something that's pretty easy to deciper. But if you are finding it hard breaking down the correct answer, then here's an updated list of today's Lewdle Word.
Wordle swept the internet by storm, and as a result of its popularity, a profusion of word puzzle games began to develop, and while they may appear to be a cheap duplicate of the original game, they nevertheless offer distinct features with gameplay that requires mental effort.
Also Checkout: Kahoot Hack for Auto Answer and More
One such wordle-inspired game that you might want to play as someone who is filthified is Lewdle, a free browser-based blatant knockoff that only uses lewd word. Lewdle unlike Wordle is a bad word game that utilizes offensive words and as such is inappropriate for kids or folks easily offended by the use of obscenity, profanity, and vulgarity.
Played by millions of people worldwide, Lewdle just like similar word games requires cognitive capacity to thrive. So if you are struggling to decipher, figure out or break down the Lewdle Word for today, then rejoice for you are at the right place. In this article, we'll unravel the correct answer for today's Lewdle word.
Lewdle Word – Today's Answer
With the aim to simplify and possibly keep tab on every Lewdle word ever deciphered, we started this article and we are hoping to post an up-to-date Lewdle answers as soon as they are figured out. So without further delay, here's the lewdle word for today.
The Lewdle Word for Today is COOZED
How to Play Lewdle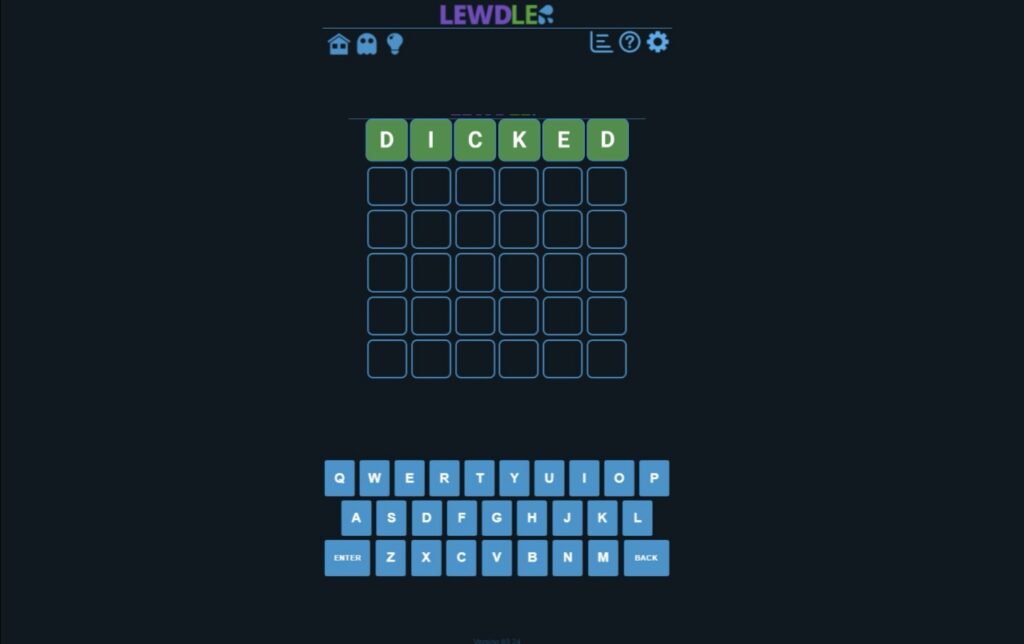 Lewdle plays just like Wordle, except with lewd words. When you visit the website using the following URL https://www.lewdlegame.com/, you'll be greeted with a simple user interface featuring 6 columns and rows and an on-screen keyboard.
Simply go ahead and input the six-letter word as shown above and hit submit. The game will automatically change the colours of each letter titles and you should see all of them turn green. That's it. You have successfully figured out today's Lewdle word.
Wrapping Up
So this it. The correct answer for today's Lewdle Word. Do note that Lewdle let's users guess bad word within six attempts and there's only one game per day. So if you are looking to keep up your win streak, then bookmark and visit this page often to find new Lewdle Word arriving every 24 hours.