Eisenhorn: Xenos – 4GB of storage space required. Fahrenheit: Indigo Prophecy – 3GB. Republique – over 7GB. Like seriously? I'd opt for low storage games.
Why go for games that take up large amount of space when you can opt for the simple ones? They'd give the same benefits you know. From improving coordination, brain's speed and skills to enhancing memory. Low storage space are a nightmare. Imagine a scenario where you have installed one of those big AAA titles and you went on ahead to ask your friend to share some multimedia only to get the error message Insufficient Space. It's discouraging right? So why not free up storage space on that device by uninstalling those bulky franchise and replacing them with this low storage games
1. Subway Surfers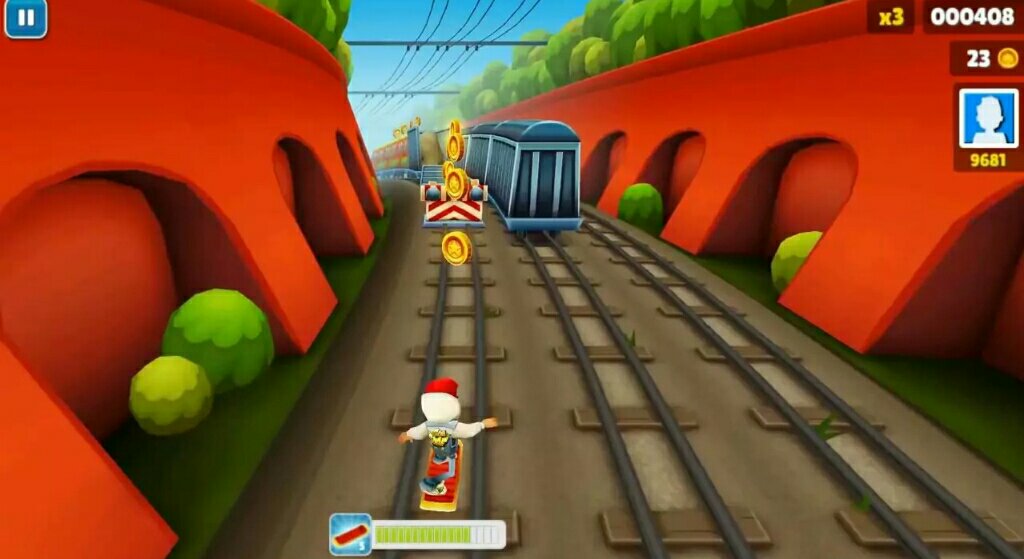 Subway Surfers is an endless runner inspired by graffiti artists. The game takes place on railway of a large city, possibly Moscow and you're assigned to take control of a young boy trying to escape from a policeman who's out to catch you with his dog. The goal is to outrun him by foot or skateboard, dodging all sorts of obstacles and train while coĺlecting coins. Subway Surfers features cute cartoon art style and the colorful HD graphics makes it a must-have.
Get it on Android or iOS
2. Fruit Ninja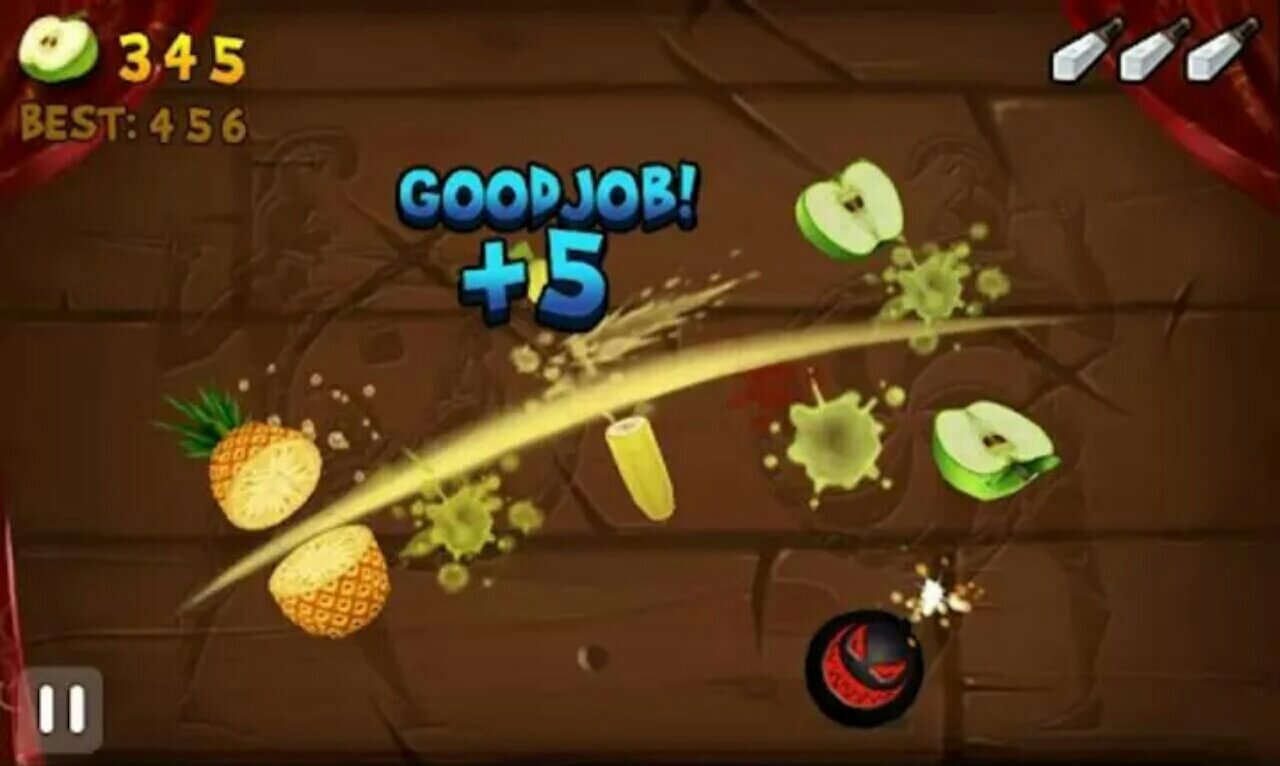 Albeit a low mb game, Fruit Ninja is really addictive. It is one of the best arcade game that lets you prove your skills by slicing all the fruits that appear on the screen. Your blade or katana is of essence here, and the more fruits you cut, the more points you earn. The game offers three different modes, and you'd need to be careful not to slice bombs. Fruit Ninja takes less than 100mb space on your phone.
Get it on Android or iOS
3. Vector
Vector is a parkour based game where you flee to be free. The game puts you in charge of a man who is fed up with living in a totalitarian society. With a heart full of determination, he breaks free from the system and must flee from the Big Brother chasing him. In other not to get captured, you'd need to run, vault, slide, jump and climb various obstacles using extraordinary techniques. Vector is a real brain teaser, quite thrilling and interesting.
4. Hill Climb Racing
In Hill Climb Racing, you're meant to take a young aspiring uphill racer by the name Newton Bill to a place where no ride has ever been before. From Nuclear plant to Ragnarok, you're certainly going to break the law of physics. As a
physics-based
game, the goal is to reach the highest hills while coĺlecting coins that'll help improve your vehicle. There are stunts to perform, but be careful, you won't want to be left stranded when petrol runs out.
Get it on Android or iOS
5. Temple Run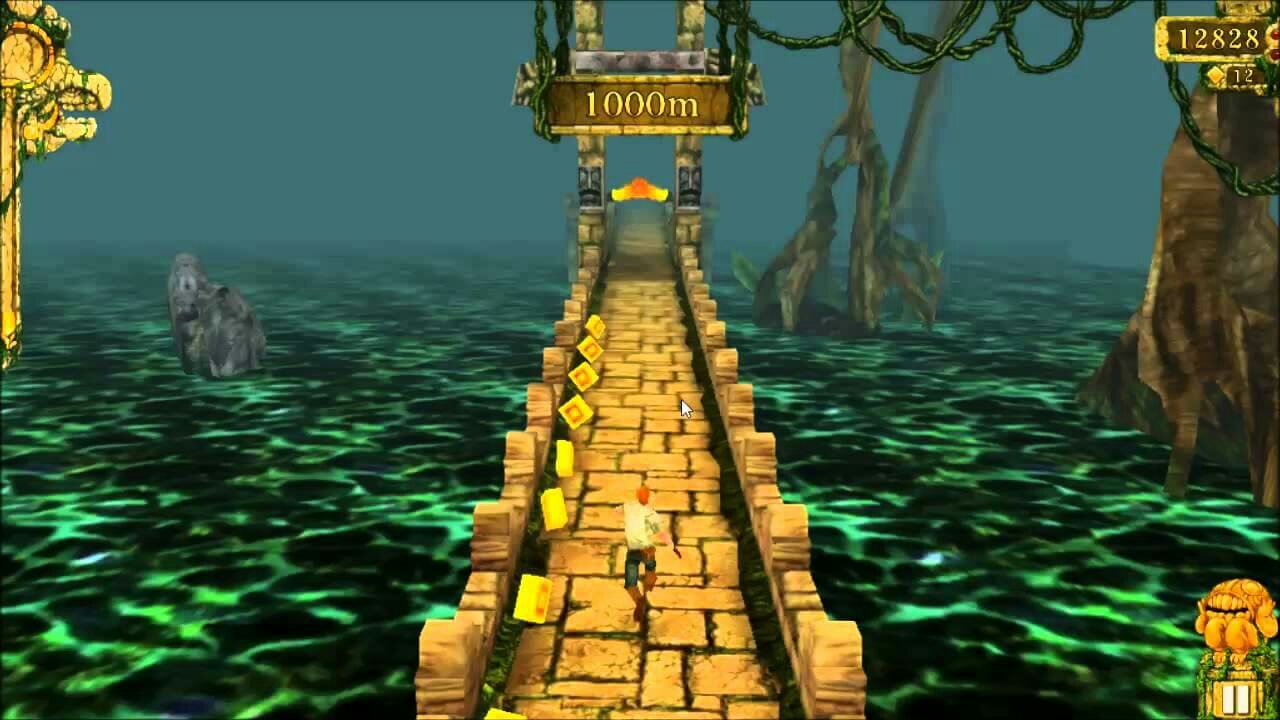 Temple Run is a game known amongst kids as well as adults. It's a 3D endless runner where players escape from an evil demon monkey after stealing a cursed idol. When you look at the game, you'd see that it's inspired by the likes of Tomb Raider and Indiana Jones. Viewers sees character escape from temples, running with full speed along sheer cliffs while avoiding various traps by jumping, sliding and shifting sideways. There are coins to collect in temple run, and they can be use to unlock new characters and buy power ups.
Get it on Android or iOS
6. Jetpack Joyride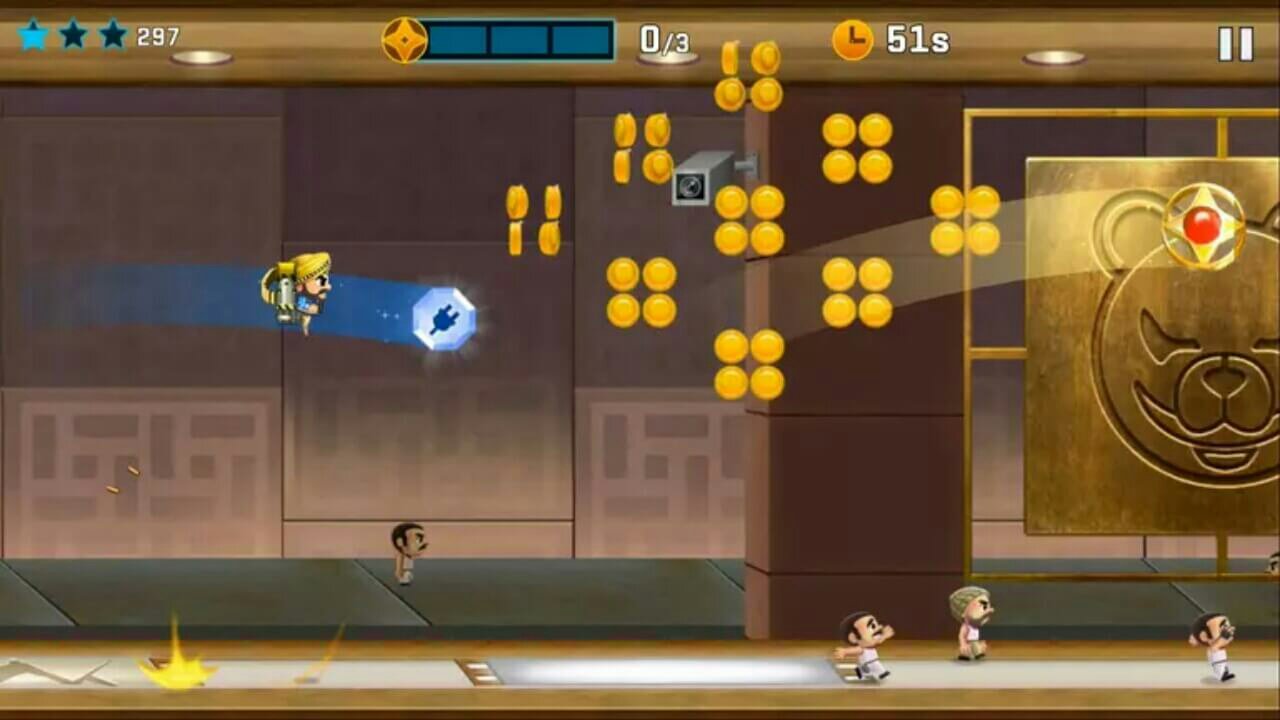 Jetpack Joyride is absolutely one of the low storage game that makes sense. You're meant to control Barry Steakfries and his Jetpack, with the aim to overcome missions by flying through the different levels within the game using a jet-propelled vehicle. Players fly horizontally through each level, avoiding obstacles such as lasers, zappers and guided missiles while coĺlecting coins for upgrades and item purchase.
Get it on Android or iOS
7. Slither.io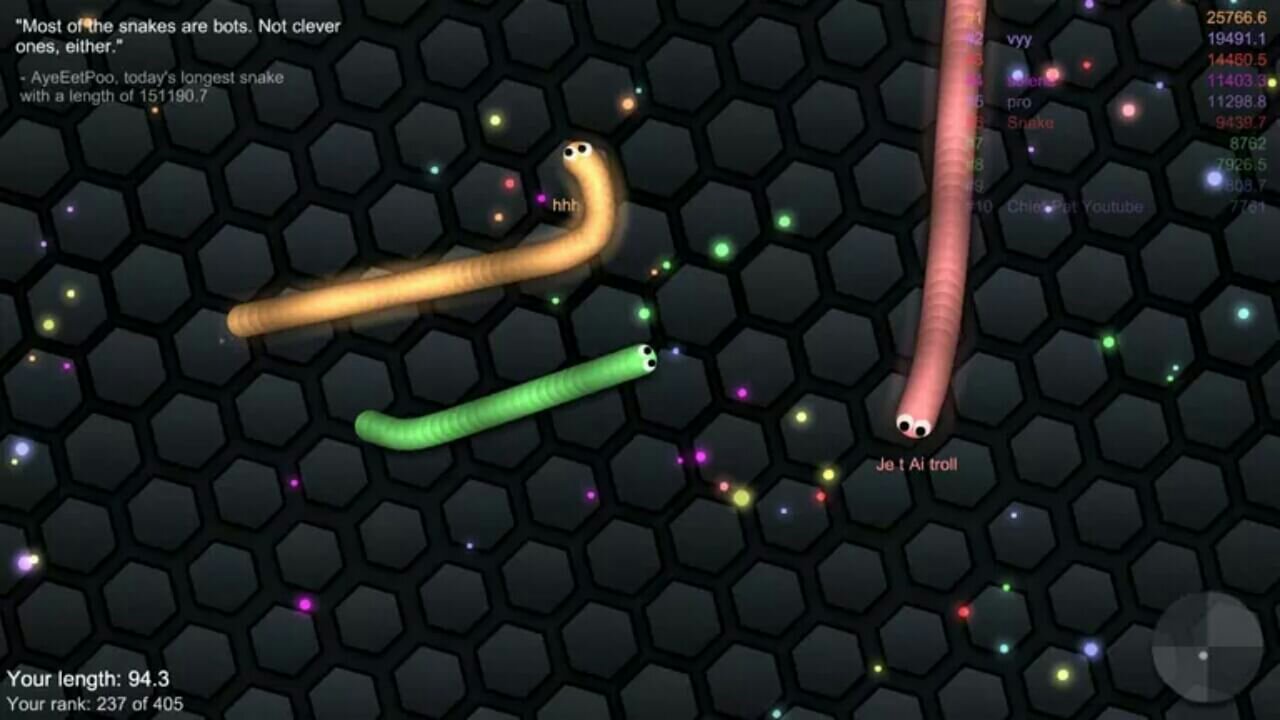 Nokia's classic might be passé but its snake game isn't. Slither.io is a game possibly inspired by it but with better graphics. In the gameplay, you'll have to lead your worm around the game area while avoiding rivals. Touching them will be game over, and if they do, they'll lose. So try to grow as long as you can, to be able to enclose and ambush your opponents. You can still win being small you know.
Get it on Android
8. Dr. Driving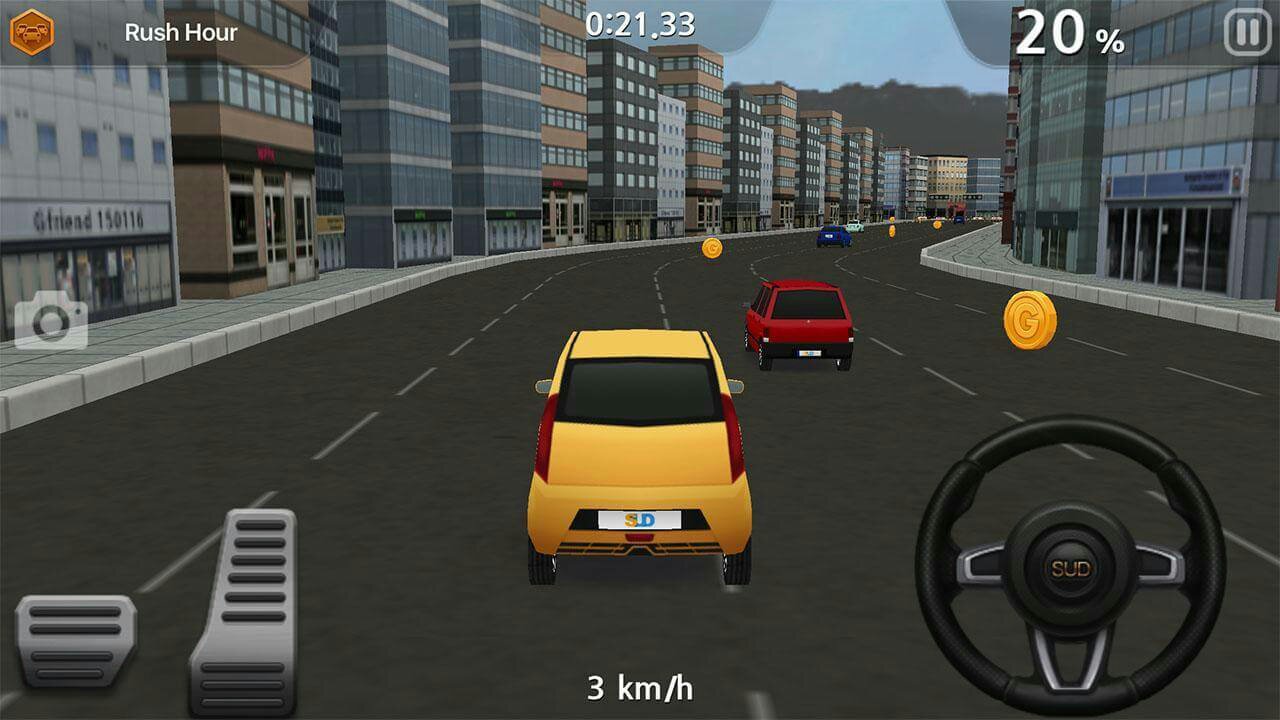 If you have played Dr. Parking, you'd see that Dr. Driving is a combination of what it has to offer. As the player, you start off onto the roads of a busy city where you will need to complete various challenges by driving around. Speed isn't necessary here, just drive gently, make the right turns and park carefully on the yellow lines. Once you complete any objectives, you'd earn points that can be used to unlock other vehicles.
Get it on Android or iOS
9. 3D Tennis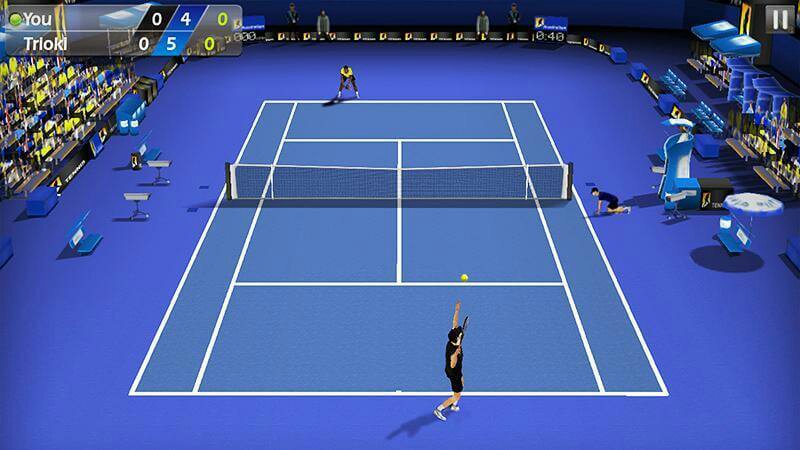 If your device's storage space is to low to the extent of not being able to accommodate virtual tennis, then you might as well make do with 3D tennis. It's a game where you'd spend hours on end playing by just swiping to hit the ball. With a large sum of money, you'd be able to enter the Grand Slam tournaments and this gives you the privilege to compete with famous players using the laws of physics. 3D tennis features a quick match and world tour modes and the gameplay is set in a visual rich environment with crowds to cheer you up.
Get it on Android
10. Candy Crush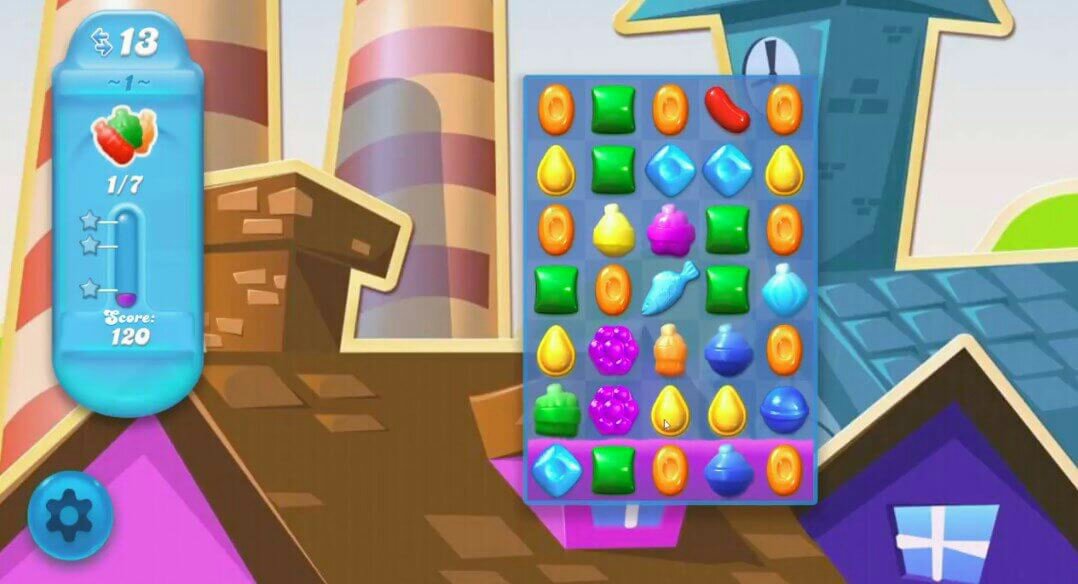 Candy Crush is one of the greatest hits in the history of mobile games and it's now so popular to the extent that a PC version was made. The gameplay involves swaping the position of several candies on the board and lining them up horizontally or vertically. When three or more identical candies merge, they blast and disappear to make room for others. Simply blast a certain number of sweets to complete the levels.

Get it on Android or iOS
Wrapping Up
Low storage games or perhaps low mb games are addictive and more interesting compared to those big AAA titles with massive gigs. We could have gone on listing a slew of them, but time isn't on our side. Nonetheless, the ones listed above are more than enough and they bring vivid visuals with simple control and objectives. So go ahead and have fun.