Midnight Suns cheat table galore. So if you are looking to enable God Mode or to get unlimited health, cards, moves and more, below is all the Marvel's Midnight Suns cheat table to utilise right now.
Forgiving the name itself, Marvel's Midnight Suns is a fun role-playing game where you get to team up with some of Marvel's most notable heroes as you fight to save the world from an evil enchantress.
Released in 2022 by the developers of Civilizations and the Xcom series, Marvel's Midnight Suns is a cross-genre superhero turn-based strategy RPG featuring card-driven combat.
Also Checkout: Ixion Cheat Table
Its gameplay takes places in third-person view where players assemble a team of superheroes to battles enemies using a variety of attack, skills, and hero cards.
One of Marvel's Midnight Suns strong points is that it let's you interact with your teammates at your home base and you can hunt down magical items, secrets and bonuses as you progress.
Now assuming you are looking to level up faster or to effortlessly defeat adversaries sweating much, then we recommend using the Midnight Suns cheat table below to simplify your gameplay.
Midnight Suns Cheat Table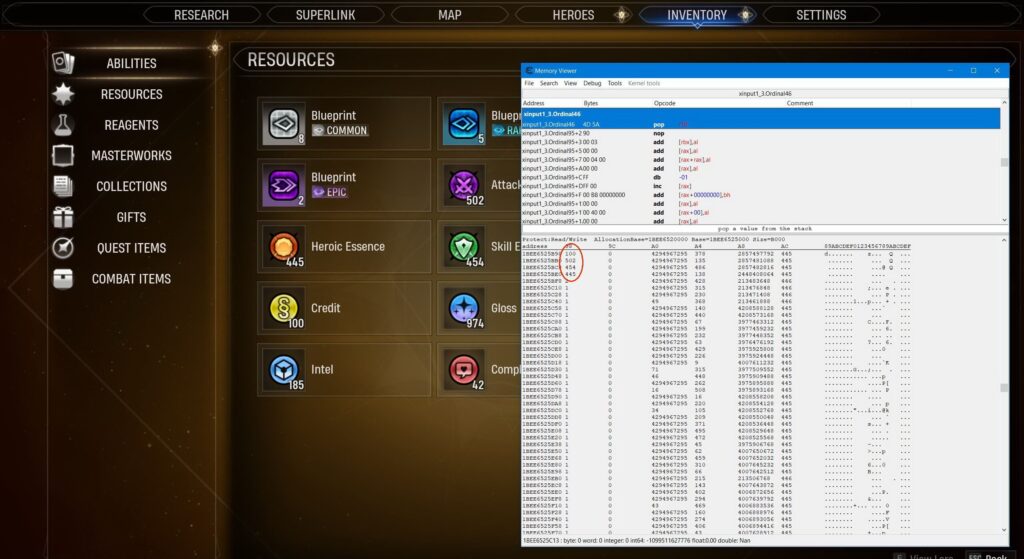 Forget trainers. If you are looking to enable infinite move, infinite cards use, infinite redraw, unlimited health and more, you are better off utilizing a feature-rich Midnight Suns cheat table.
Of course there are a plethora of them littered all over the web, and having tested many, we opted for two cheat tables that are richly made. Below is a list of some of the cheats they bring.
Infinite Resources (Attack Essence, Heroic Essence, Skill Essence, Credits, Gloss)
Enable Damage Modifier Options (God Mode, One Hit Kill, etc)
Infinite HP
Infinite Heroism
Infinite Card Plays
God Mode
Hero Cannot Die
Hero HP Minimum Percent (Hero HP Won't Go Below This Percent)
Hero Damage Multiplier
Hero Healing Multiplier
Two Hit Kill
Enemy Damage Multiplier
Enemy Healing Multiplier
Downloading Midnight Suns Cheat Table
Note: To use the above midnight suns cheat table, you must first load the table before you load the game as this will automatically attach and deactivate anti-cheat protection. Also make sure you have LUA code enabled. To do this, go to Cheat Engine Settings and you'll see an option for LUA to run. Set it to Ask and say Yes when you load the table, then fire up Midnight Suns and the check will be bypassed. 
To activate this cheat table, first launch Midnight Suns and then run the cheat table. When the game is running, open Map, then go to Resource, you will see that the values are populated in cheat engine with the resources, change it to your liking and enjoy. 

Also remember to allow lua script to run prior to opening this cheat table to avoid detection. 
How to Activate Midnight Suns Cheat Table
The steps to activate the Midnight Suns cheat table listed above is pretty simple and straightforward. So to get this one going, below is a list of steps you need to follow:
Download and install the latest version of Cheat Engine on your computer.
Once done, double-click to launch Marvel's Midnight Suns
Now on Cheat Engine, click the "Open Process" button and select Midnight Suns from the list of processes.
With that done, click the "File" menu on Cheat Engine and select "Open" or press Ctrl + O to open the cheat table file you downloaded above. The file should have a ".CT" extension.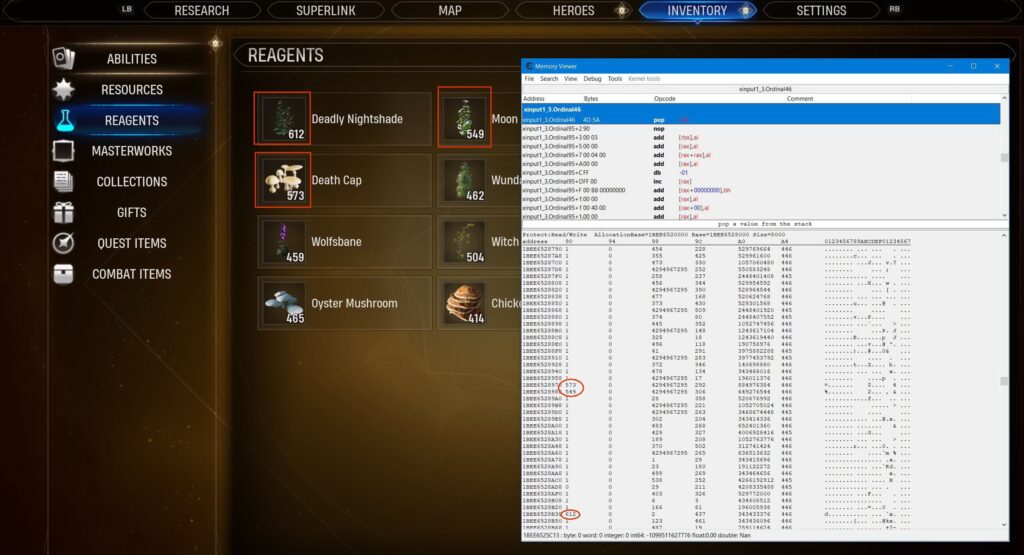 Once the cheat table is open in Cheat Engine, you'll see a list of cheats and values. To activate a cheat, simply click the box to the left of the cheat description. The box should turn green, indicating that the cheat is activated.
To deactivate a cheat, simply click the green box again.
To apply the cheats, you need to activate the cheat table in the game. You can do this by clicking the "Activate" button in Cheat Engine or by pressing the "F7" key.
Overall, this is the best Marvel's Midnight Suns cheat table to utilize right now.